A Longmont native will take the America's Got Talent stage on Tuesday night, but it's her story -- combined with her angelic voice -- that will blow you away.
Mandy Harvey, a Longmont native, graduated from Colorado State University. In June, she appeared on the hit NBC television show where she wowed judges and spectators alike with her original song "Try."
That in itself would be enough to have the state of Colorado behind her, but she did this all despite being deaf.
RELATED: 'America's Got Talent': Deaf Singer Mandy Harvey Praised as a 'Miracle Worker' Following Emotional Performance
RELATED: Singer who lost hearing stuns former professor
This is the voting info! Please share and help me get to the finals! Love you all! @AGT pic.twitter.com/H2TxGQh2Ki

— Mandy Harvey (@mandyharvey) September 12, 2017
Ten years ago, Harvey lost her hearing when she experienced nerve damage during her time at CSU. She quit her singing career and says she almost gave up on her degree when she went to her music coach and asked for help.
The meeting quickly changed Harvey's mindset as she began relearning music by paying attention to visual cues and feeling the music through the ground.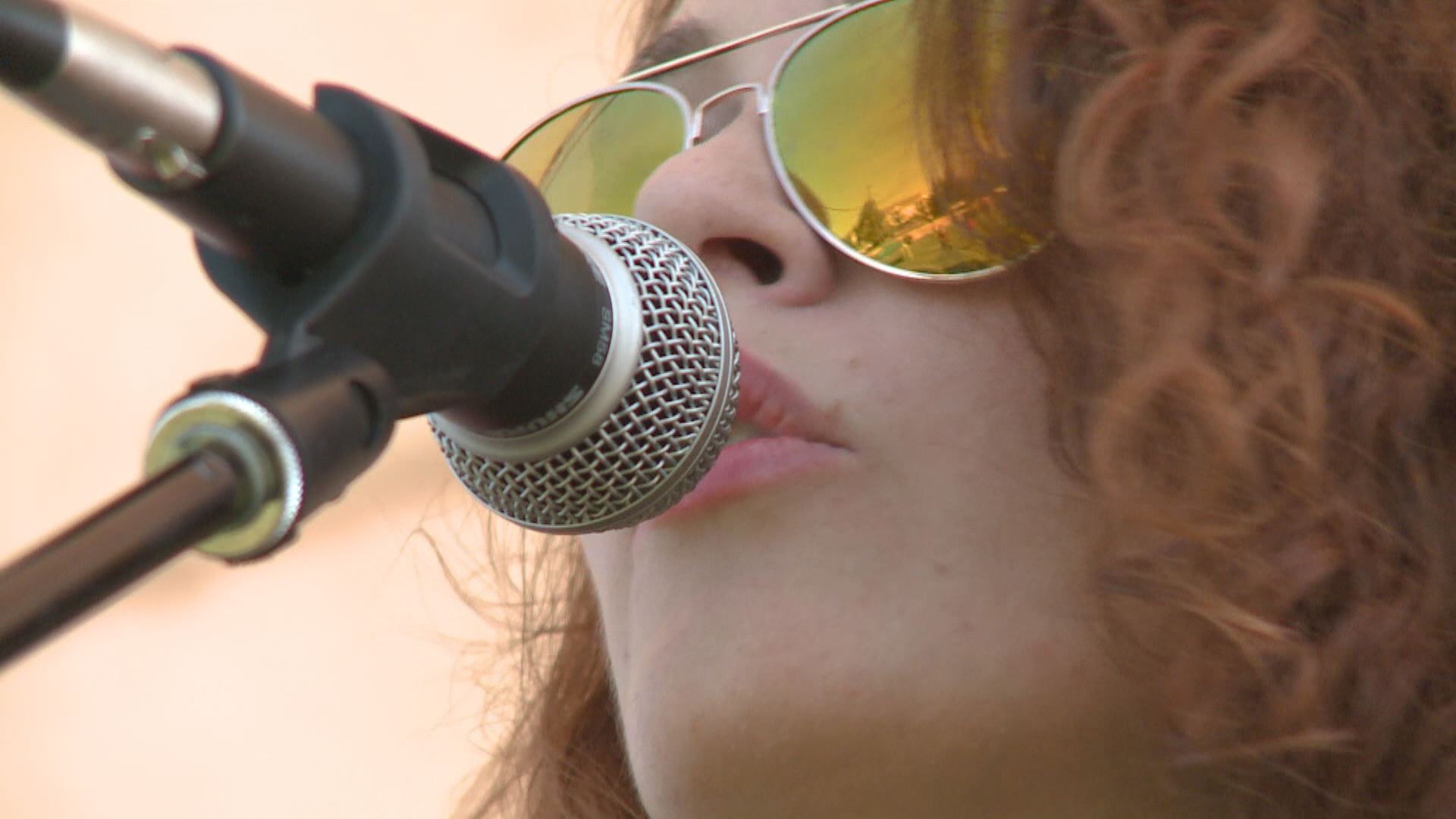 9NEWS profiled Harvey last month, where she told us the reason she was continuing into this journey despite the chaos was simple -- "I do this for other people I really want to encourage other people."
She teased on Twitter that she will be signing a new song and sharing a new story.
I'm so excited about @AGT tomorrow! I'm ready to share a new song and tell a new story! Relieved my family is safe! #Irma #singingmyheartout pic.twitter.com/Ds0BixfCbb

— Mandy Harvey (@mandyharvey) September 11, 2017
Five spots remain for getting into the finale.
Watch her performance live on KUSA at 8 p.m. on Tuesday.