Before Deadpool hit the big screen, Guardians of the Galaxy brought together a refreshing group of misfits that were able to laugh at themselves.
Naturally, a sequel made sense. But trying to recreate magic doesn't always work out. In Guardians of the Galaxy Vol. 2 the team is faced with new challenges that test their bond and loyalty to each other.
That said...the best part about the movie was baby Groot. We write this review in honor of our favorite perennial plant.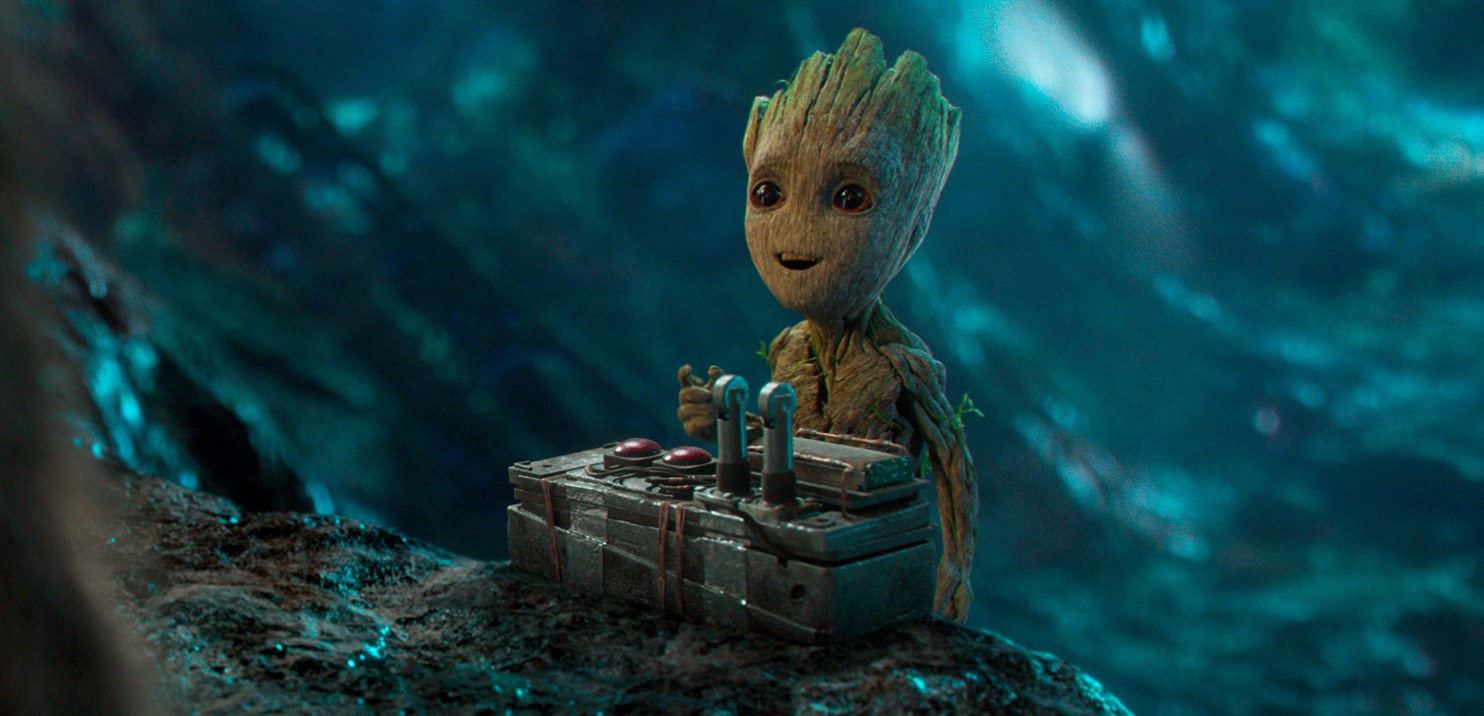 I. AM. Groot?
(Translation: In the second installment of GOTG, the gang is back together, slaying bad guys, protecting valuable space stuff, and traipsing through the galaxy in Starlord's spaceship. In GOTG 2, Peter Quill's (Chris Pratt) father shows up, at long last. Thus begins the adventure when things aren't exactly as they seem. Through a lot of laser-fueled space battles, the gang manages to have as much fun as they did in the first film. Come on, did you really think with a $200 million budget it would suck?)
I AM Groot?!
(Translation: Guardians of the Galaxy 2 is everything you could hope for. Sure, it's another superhero movie where you know they're going to save the world in the end…. But what I love about GOTG is it doesn't take itself too seriously. It wants you to have fun – and you will. I LOL-ed in the actual sense about a dozen times at the punchy dialogue between the gang. Who knew Drax was so funny?!)
I am Groot.
(Translation: Baby Groot, without a doubt, stole the show in this film. Which should come as no surprise if you have seen any trailers or marketing materials for the movie. The producers absolutely play up his popularity, but I'm not mad about it. His dance moves... his downright adorableness... there's really nothing you can't not love about the tiny twig. Now, I just can't wait for next film when we get to see angsty teenage Groot!)
I..... am Groot?
(Translation: Trash Panda. That's all I have to say.)
I! AM! GROOOOT!
(Translation: Seriously, go see this movie. Laugh. Enjoy yourself. It's what Baby Groot would want you to do.)
I am GROOT!
(Translation: Oh and make sure you stay through the credits for all the bonus scenes, too.)