If you watched the Denver Broncos embarrass themselves in a loss to the New York Giants on Sunday Night Football this weekend, you might have noticed something … different.
Nope, this has nothing to do with football, and everything to do with the fact that on the monitors behind the analysts, it appears that:
-Denver International Airport is amid a backdrop of gorgeous snow-capped mountains rather than a landscape that more closely resembles our Eastern neighbor with a great personality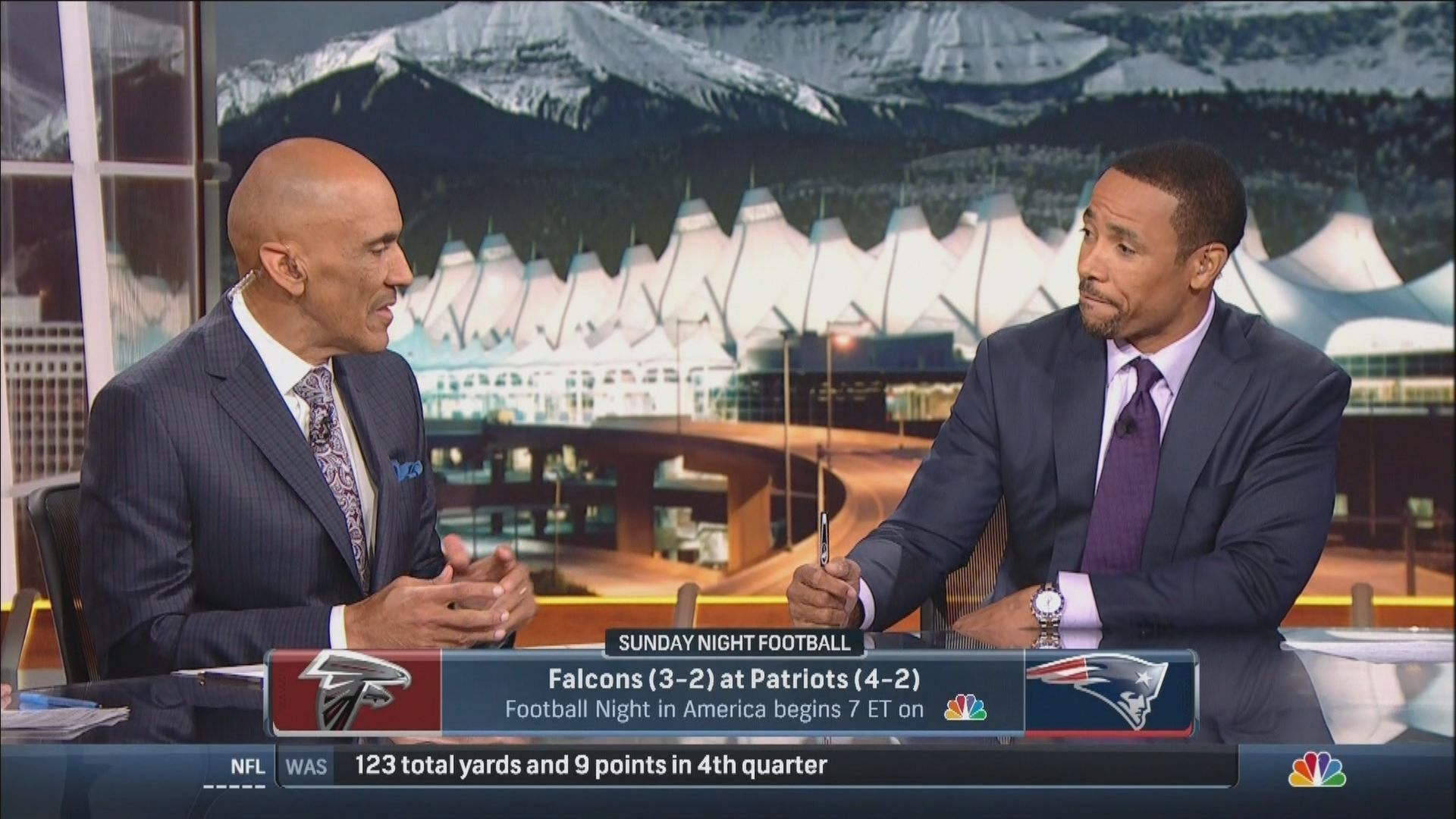 -Downtown Denver is now also in the mountains
-It's entirely possible to run from City Park to what kind of looks like the Maroon Bells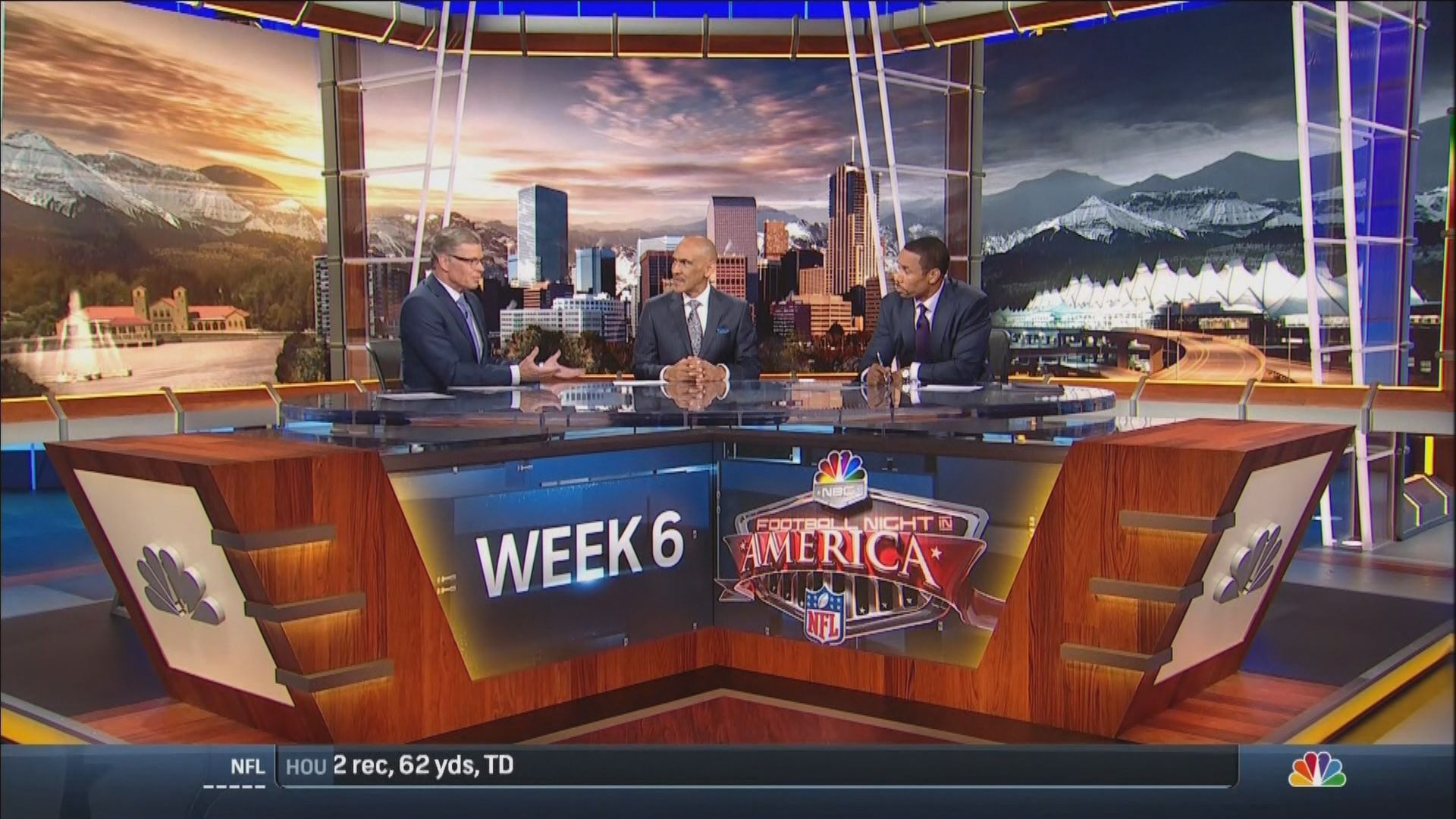 This might not come as a shock, but people on Twitter were quick to notice:
I love how NBC uses random clipart from Denver for their backdrop. Airport? Mountains? Just slap em together. It will be fine.

— Jordan Crouse (@CosmicPenguin) October 15, 2017
Yo @SNFonNBC our airport is basically in kansas not at the base of the mountains 😂 pic.twitter.com/XZ3A8sieOP

— Will Petersen (@PetersenWill) October 15, 2017
.@SNFonNBC making Denver International Airport look like it's tucked right against the mountains and like it's right next to downtown?? pic.twitter.com/zc6mpxkSlx

— Max Lerner (@MaxLernerCSU) October 16, 2017
So, this intrepid digital producer reached out to NBC Sports to ask what the deal was. Where did these images come from?
Here's the response we received from an NBC Sports spokesperson:
"Every city vista is a graphic representation of the home city's important landmarks. Every week, we use pictures of those landmarks to construct appealing backgrounds for viewers that give a taste of the home city."
Ok, cool. So they're blatantly Photoshopped? Is Denver special? IS THE MILE HIGH CITY NOT PRETTY ENOUGH?
Don't worry. That's not the case. Here's what the NBC spokesperson said:
"Yes. It's a graphic representation. It's done every week for every city. For years."
Finally: Has anyone asked about this before? According to the NBC spokesperson, surprisingly, no. In our email exchange, I was told this is the first time the spokesperson has been asked about these graphics.
The Broncos are slated to appear on Sunday Night Football again on Nov. 12. You can likely see the "graphic representation" of Denver and our brand new airport in the foothills at 6:30 p.m. right here on 9NEWS.
After posting this story, we got photos of other cities have have experienced a similar graphic representation. Here's Houston -- a 9NEWS viewer says the boardwalk seen in this photo is 40 miles away.