I'm not going to lie - a small part of me was a bit excited to see that Hanson, known for their insanely catchy pop song "MMMbop" back in the 90s, is touring.
They will play the Summit Music Hall on Oct. 14.
Hanson was the first concert - sans parents - I went to, way back on July 18, 1998 at Red Rocks for their Albertane Tour.
It's kind of cool to say my first show was at Red Rocks. So many people visit from out of state just to hike there.
But elementary-aged me didn't care about the wonderful setting that is the amphitheatre, all I cared about was Hanson.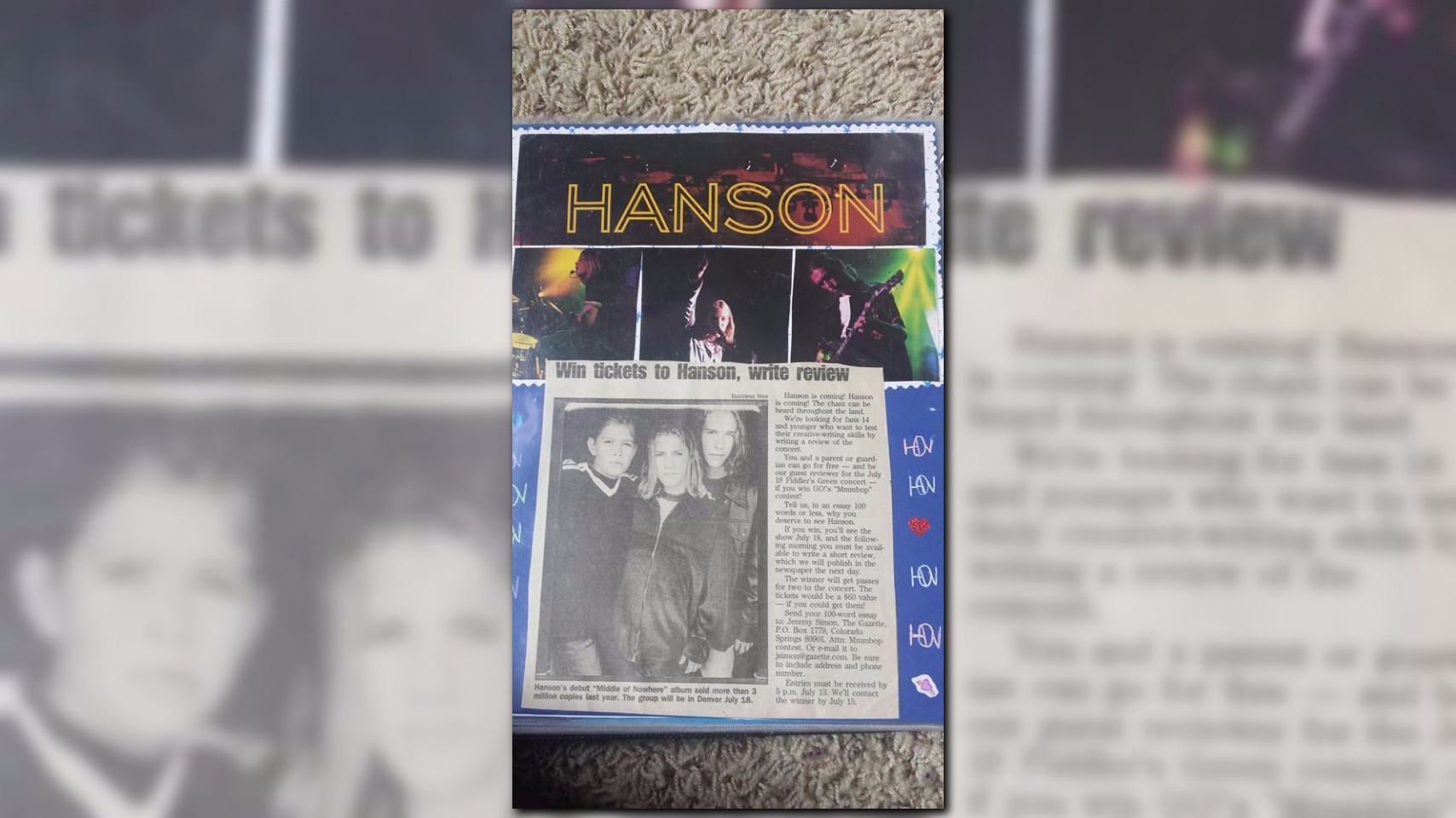 I remember the day fondly - my mom was going to drive my twin sister Haley, best friend Amber and me to Morrison from Colorado Springs.
Since he was not making the drive, my dad - always the prankster - thought it would be hilarious to write all over my parents' blue minivan with white shoe polish announcing we were going to show, just to embarrass my mom.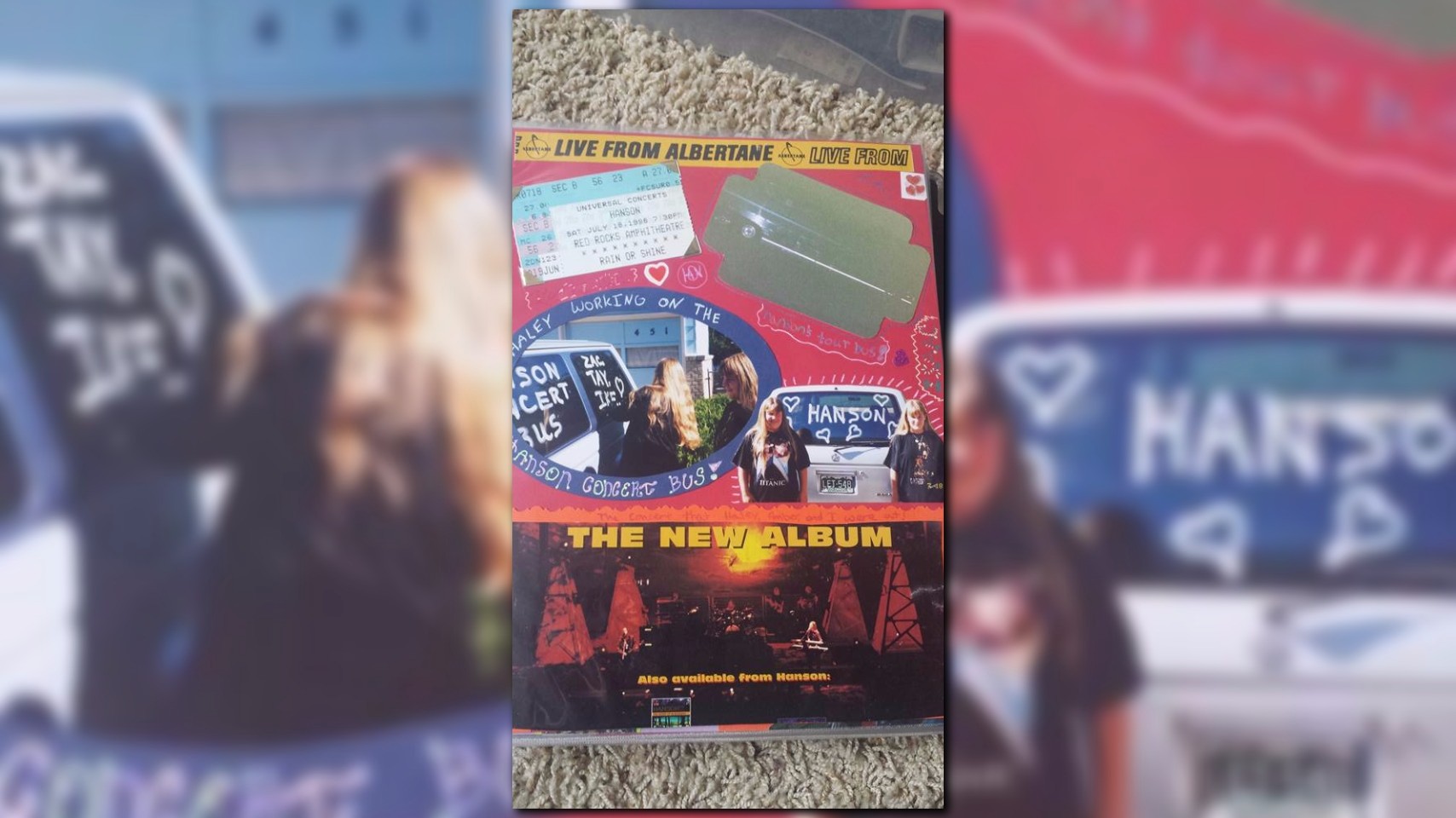 My sister and I professed our love for the band in writing all over the van.
When my mother saw what we did, she was mortified.
We were honked at relentlessly on I-25 and waved at by other fans making the trek to the show.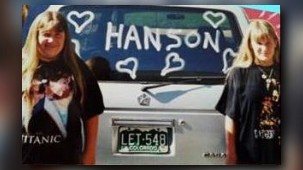 When we got to Red Rocks, we were so excited we ran all the way to the top where our seats were. I can barely walk halfway up the steps now without gasping for breath.
There was no way my mom was going to stand there for hours listening to an amphitheatre full of screaming 'tweens, so she opted to not buy a ticket and pick us up after the show.
All I remember of the show was much dancing, screaming and singing. Hanson sang all of our favorite songs - "Look at You," "I Will Come to You," "Man from Milwaukee" and of course "MMMbop" and "Where's the Love."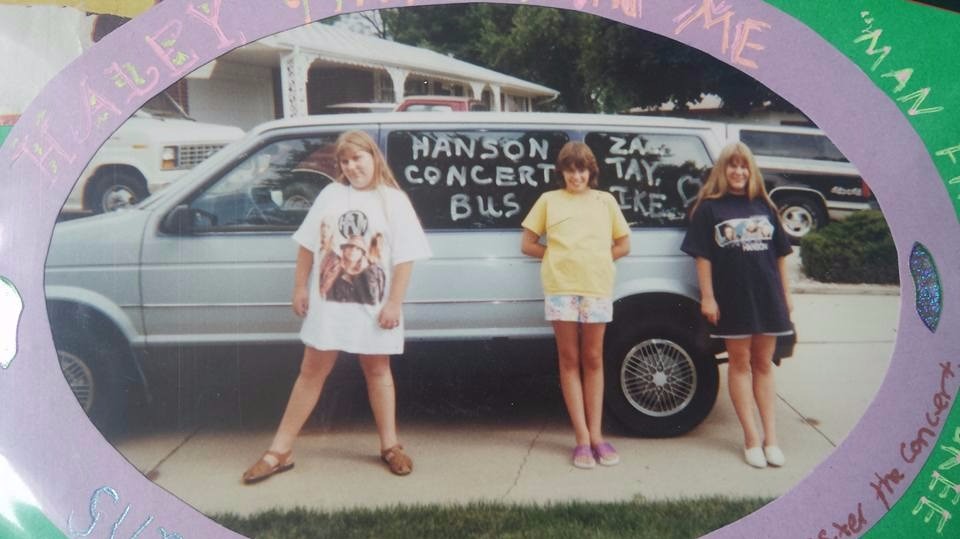 That concert was one of my favorite childhood memories and began my love of going to live shows.
Even though it's been awhile since I've listened, Hanson still releases music on their independent record label 3CG Records.
They are also craft brewers. The Hanson Brothers Beer Company opened a few years ago. One of their beers, of course, is called MMMhops. It's a pale ale.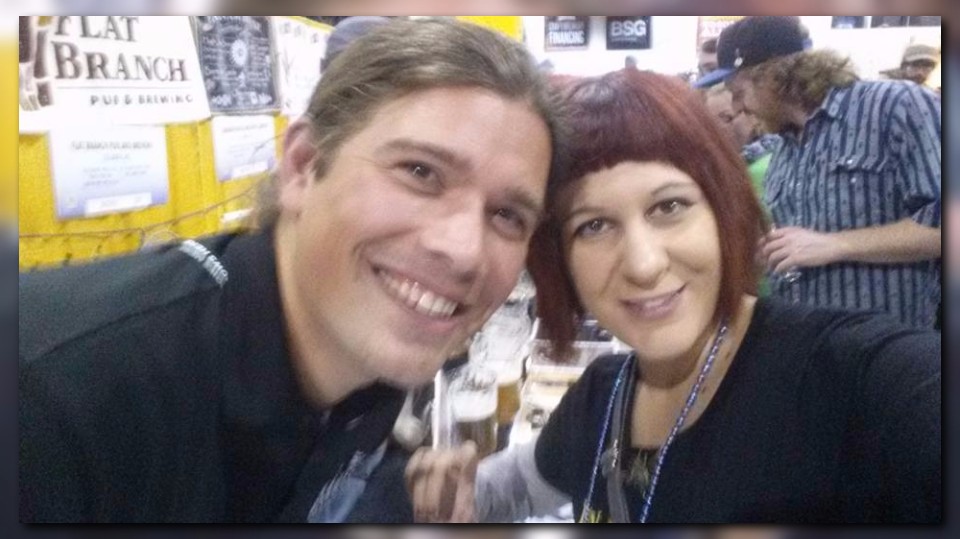 I was delighted to have Zac Hanson, the band's drummer, pour me a beer at the Great American Beer Festival in October.
The band also founded the Hop Jam Beer and Music Festival in 2014 that takes place in their hometown of Tulsa, Oklahoma.
Hanson's 2017 shows are part of their Middle of Everywhere 25th Anniversary World Tour, celebrating the brothers' 25 years of making music together and the ten year anniversary of their debut album Middle of Nowhere.
Tickets go on sale March 18 for the Denver show. There are several fan presales beginning on March 14.
The last time they played in Denver was in 2015. They opened for Blues Traveler on July 4 at Red Rocks.
Even though my taste in music has changed over the years - I'm currently very excited to see Depeche Mode at the Pepsi Center in August - Hanson will always have a special place in my heart.
First concert experiences can be quite sentimental and bring back fun memories. Viewers have shared their memories on our Facebook page. Some of our viewers' first shows include: The Beatles at Shea Stadium, Godsmack and Kittie at Red Rocks, NWA and Eazy-E at the Ogden and Elvis in 1970 at the Tarrant County Colosseum. Another, that I'm personally jealous of, was Depeche Mode at Red Rocks. I saw them there in 2009.
Participate in our conversation and share your photos and memories: