DENVER – Project Pabst is making a return to Denver's RiNo neighborhood this summer.
Ice Cube and Phantogram are slated to headline the block-party style music festival on May 20.
Project Pabst is a fusion of music, art and hands-on interactives like old school video games, a graffiti display and vinyl record pressing.
It'll takes place on Larimer Street between 27th and 28th Streets.
And if the festival is anything like last year, a majestic unicorn will be in attendance.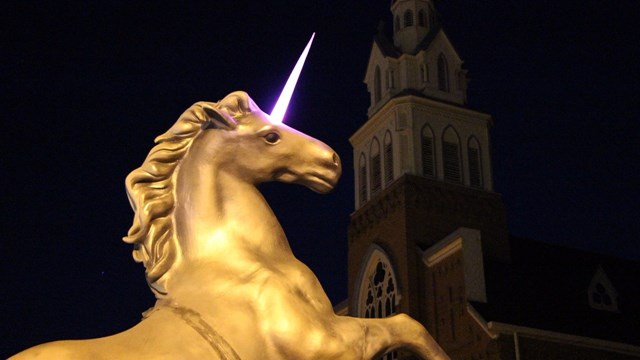 A local artist will also be featured on a limited edition Project Pabst 16 ounce can.
RELATED: Music, PBR, dead cellphones and unicorns: How I survived a day at Project Pabst
Tickets start out at $45.00, and go on sale February 17 at 10 a.m. You must be 21 or older to attend. .
Here's the lineup:
Ice Cube
Phantogram
Kurt Vile & The Violators
Danny brown
STRFKR
Noname
Twin Peaks
Deap Vally
Summer Cannibals
Flint Eastwood
Divers
Dirty Few
The Nuns of Brixton
Tracksuit Wedding
Emerald Siam
Visit denver.projectpabst.com for more information.