Ever imagined yourself as a Mad-Max-type figure, surviving in a post-apocalyptic Colorado? Well, Horizon Zero Dawn gives you a shot at realizing that fantasy.
Reddit user unoleian posted in the Denver subreddit about encountering an abandoned Red Rocks Amphitheatre during gameplay.
For comparison…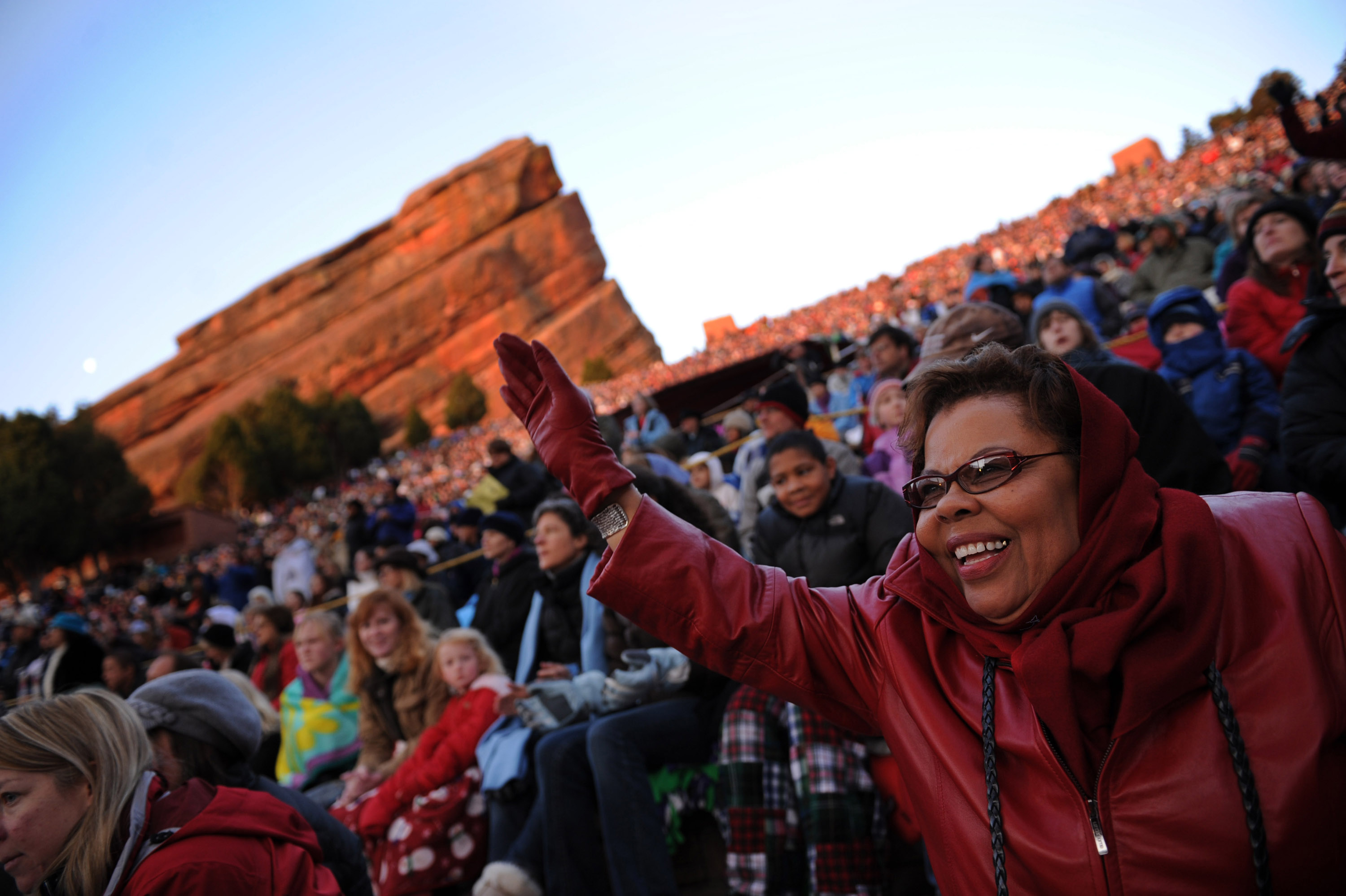 "I was very much enjoying the game already, but having the local connection makes it that much more interesting now," wrote unoleian.
And some posters had some fun with that.
"You can't be on those rocks. That's a 999 dollar fine," wrote Reddit user bananasforeyes.
Other in-game ties to Colorado landmarks were highlighted.
Horizon Zero Dawn takes place in Colorado [Image]
The real-life inspiration was first noticed by Reddit users as early as 10 months ago. Fun was had then as well.
"Alternative universe where the Broncos lost the Superbowl confirmed," wrote LX_Theo.
As for the game itself, it's widely agreed that the graphics are beautiful. From there, opinions can differ.
Forbes contributor Erik Kain called the game "beautiful and tedious." While the graphics kept him engaged, Kain criticized the acting as bad and the game as formulaic.
"I've already played Far Cry and Tomb Raider," he wrote. "I want to play something new."
Entertainment Weekly's Aaron Morales described it as "a towering achievement that is easily one of Sony's best exclusives," before adding "it's held back at times by a mediocre story and the scope of its ambition."
And PC Advisor's Lewis Painter, after gushing about the graphics, said the storyline is "compelling" and said its game mechanics "perfectly compliment the style of play."
Want to play the game yourself? Standard edition retails for $59.99, deluxe edition is $69.99 on the Playstation Store.