This week's Fix This is something that's been on our list for a while: taking an old, outdated brass chandelier and turning it into something modern, geometric and pretty.
Some of you may already have these chandeliers around the house. If you don't, we were able to find these two at Bud's Warehouse for $15.
When I bought them, I knew I wanted to turn them into free-standing table-top lamps.
My first step was to dismantle the original fixtures. I disconnected the wiring and unscrewed the lamps inside so all I had left was the brass and glass outer shell.
Next, I cleaned them up and gently scuffed up the brass to prepare it for paint.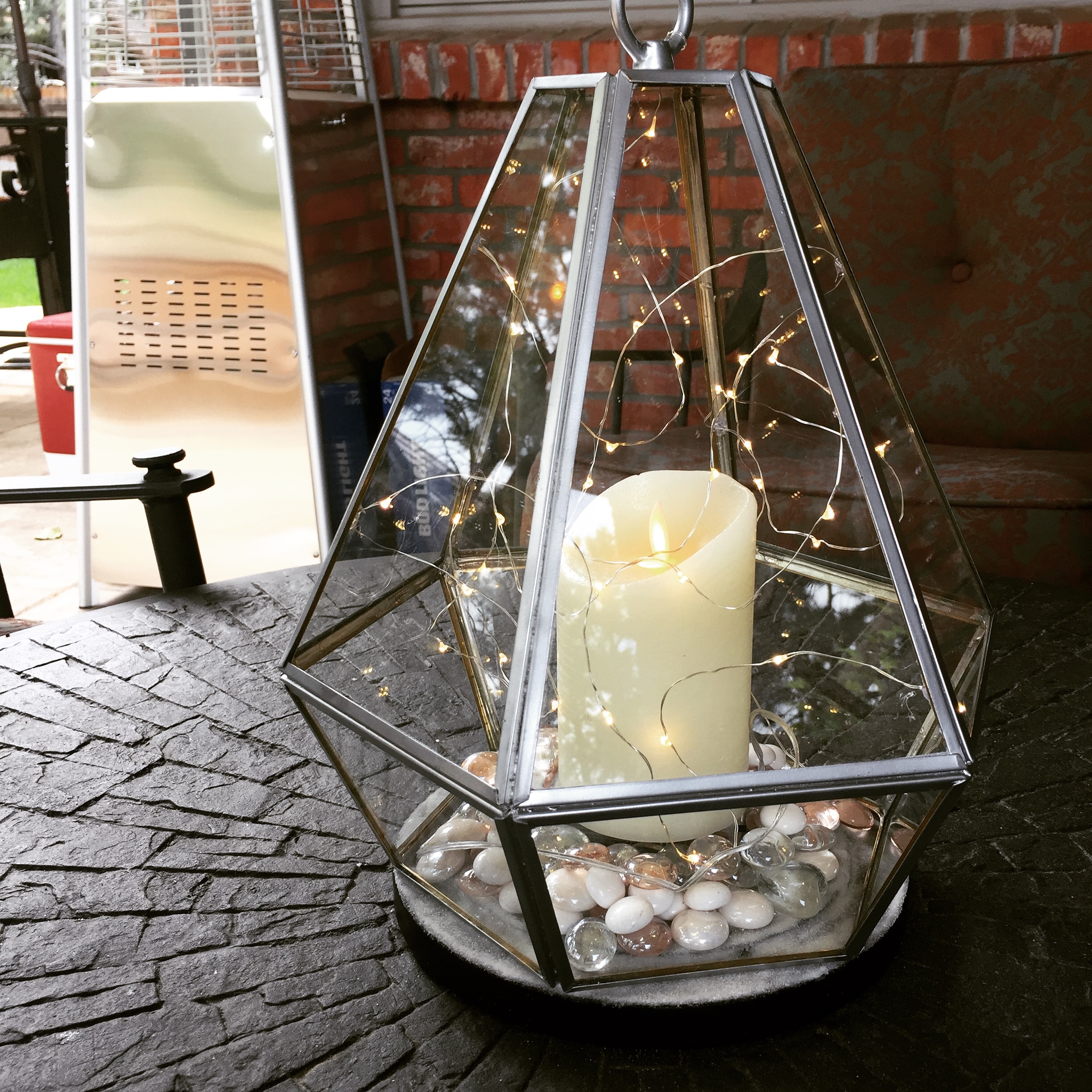 We're now on to the most tedious part of this project: taping off the chandelier. Get the tape as close as you can to the brass and cover all the glass. It takes a while, but you will thank yourself later when you're done painting.
Remember while you spray paint, do several light layers and wait the appropriate drying time before you handle your lamp.
Once the paint is dry, carefully remove the tape. You may have a couple of spots where the spray paint got onto your glass. Don't panic! Simply spray it with some glass cleaner then use a scraper to remove the dried paint.
Do not try to scrape the dried paint off with just the scraper. The glass needs to be wet. This protects it from scratches, and makes the paint removal process very easy.
Now it's time to put the lamp together. To give my new lamp a nice glow, I planned on using both a battery powered candle and battery powered filament lights on the inside. I happened to have the base of an old glass dome lying around and it worked perfectly as the base for my new lamp.
Using Mod Podge, I covered the base with fine sand and then glued on glass pebbles to give it more of a beachy look. The glass pebbles not only added some decoration, but they also helped to hide the battery pack for my filament lights. I placed my battery powered candle on top of the battery pack to hide it even more.
Finally, attach the filament lights. Even though these lights are made with pliable wire, they don't just float in place. To add support, I took my glue gun and secured the filament wire in place to a few hidden spots on the metal inside the lamp.
When I was finished, I turned on the filament light battery pack and candle, placed it on my lamp base and topped it off with my new geometric glass dome.
Its warm glow adds so much to my back patio both day and night!