Ready to host a Thanksgiving dinner? Or do you still need to find all the table settings? We stopped by a Goodwill Store to see if we could put together a table for four for under $100. We did it with $50.
Here are a few tricks we discovered while putting together this table: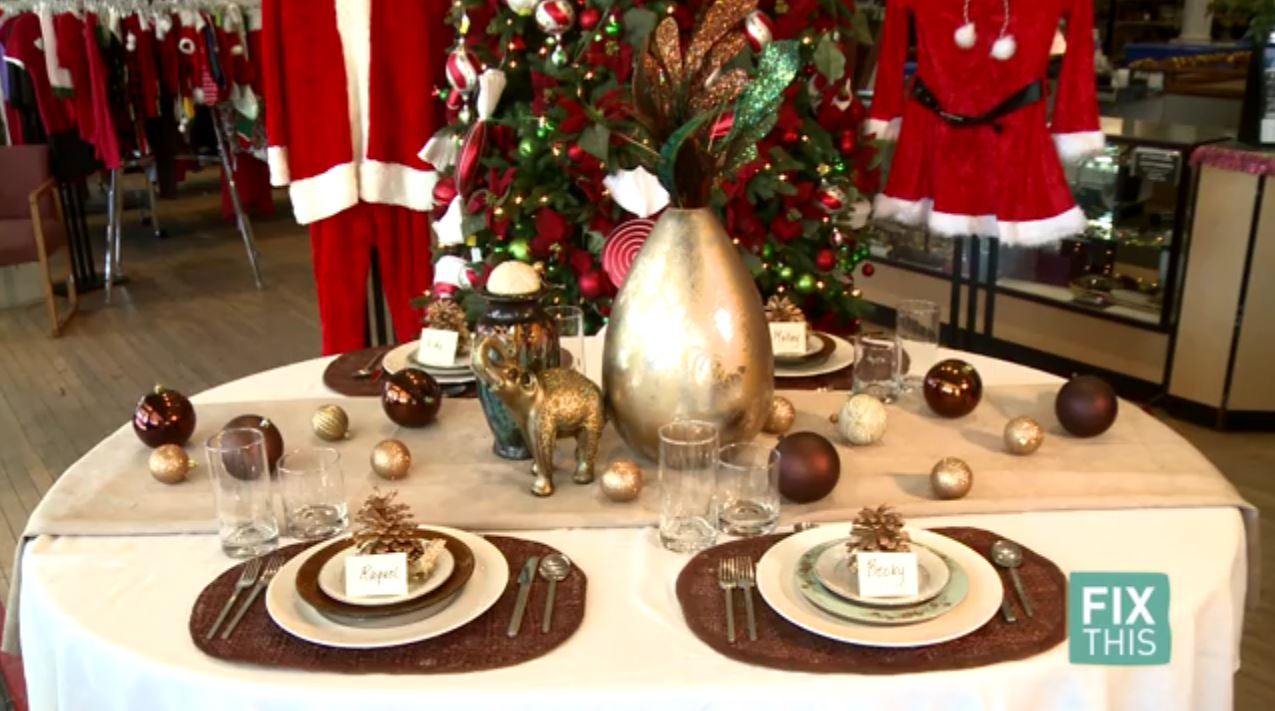 Our table runner is actually a curtain. Becky discovered if you fold it just right - It helps bring the whole look together.
Finding plates that match can be a challenge so embrace the idea of mismatching! We found plates with blues and browns that went with the overall theme we had.
That part took us some time, so if you can find a set of silverware, grab that up fast!
Another secret? Christmas ornaments! You can buy them in bulk and they really help fill the table.
We even used some Christmas tree pine cones as place card holders. And Becky's good handwriting write out our names.
But what really brought the table together was a centerpiece! Well a centerpiece made up of three parts.
We didn't go in looking for stuff that was meant for the table, we searched for items that probably called the living room home.
Add it all together and our total was $50 for a Thanksgiving table for four.