Recently, I got tons of photos developed in these cool Polaroid-style prints.
Since then, I've been searching for a unique way to display them. One day, I came across an idea on Pinterest that I loved and had to try.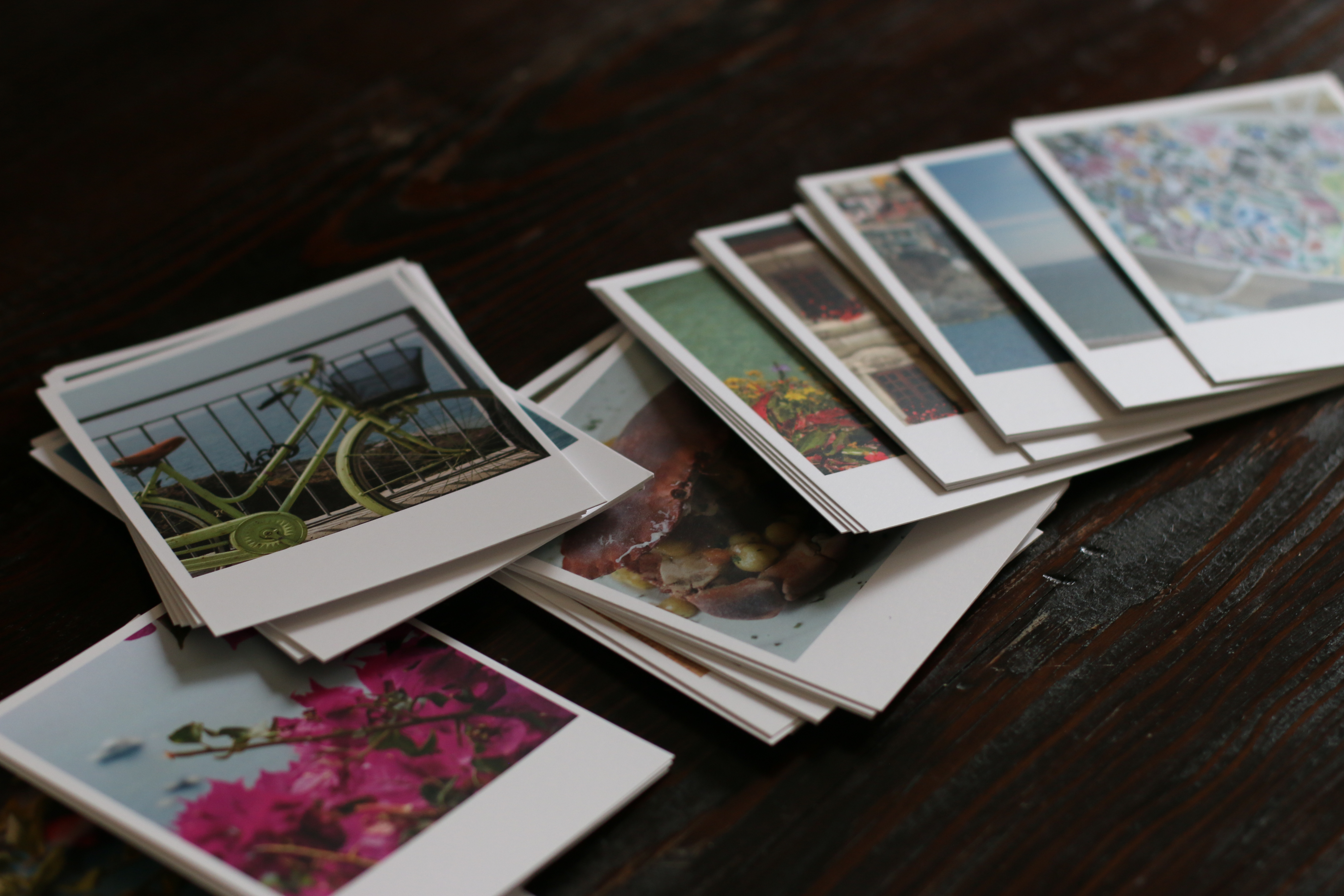 It took me less than an hour to make the wall frame - I used gold ribbon, screw eyes, mini clothespins and an open frame in an aged, beachy style.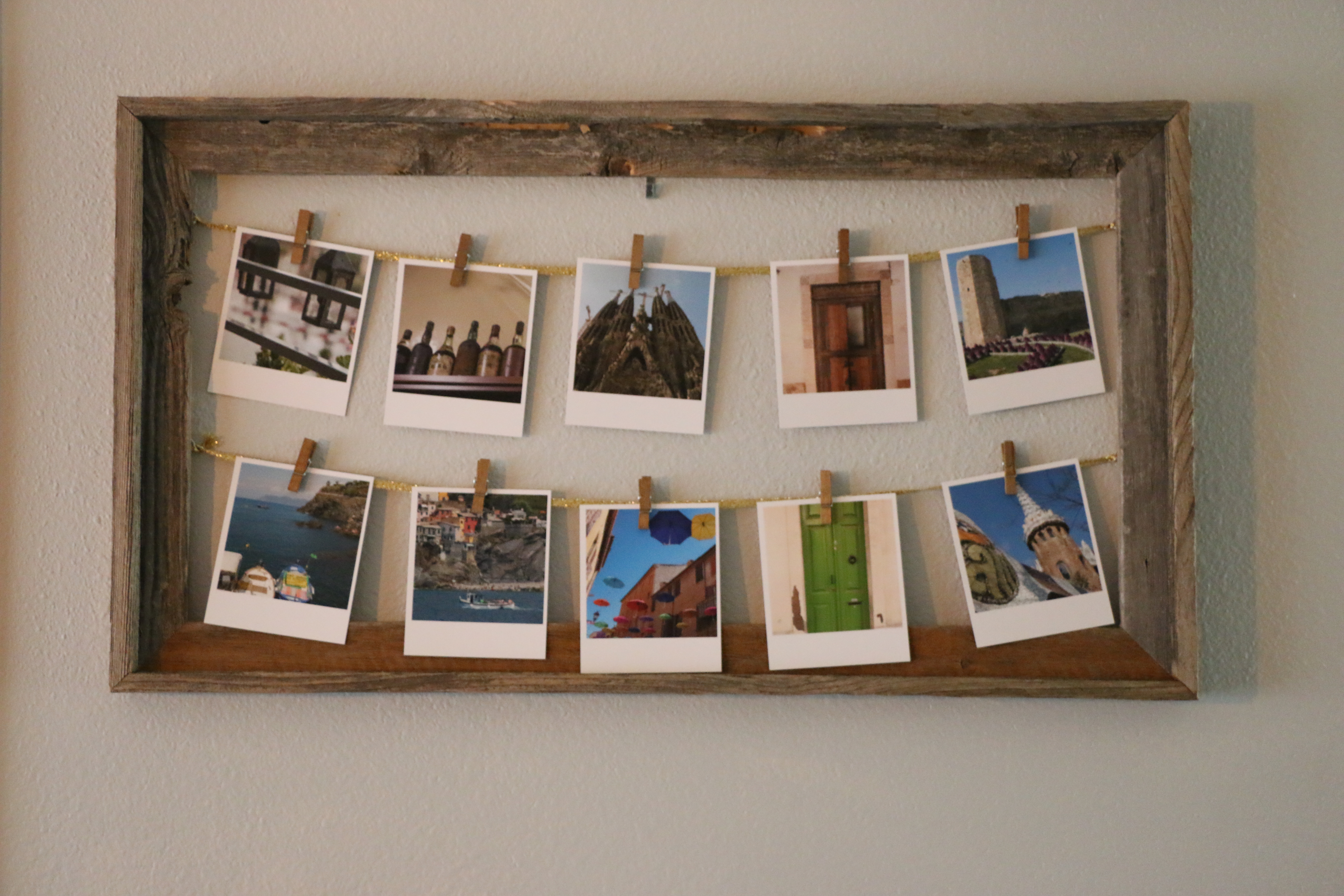 The finished product will hold your photos in a creative, eye-catching open frame with the ribbon and clothespins.
Here's how I did it: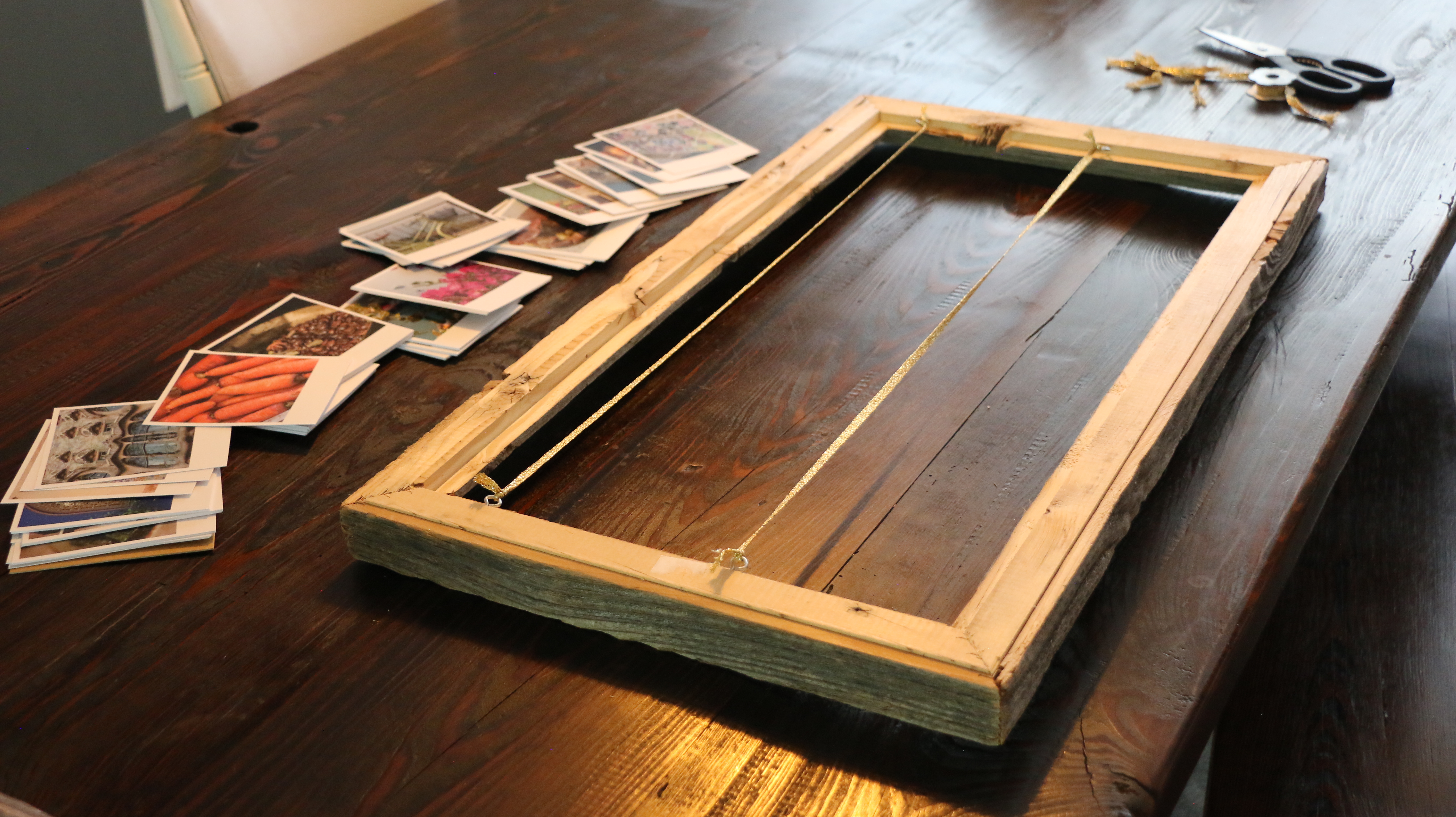 First decide where you want your ribbon to lay across the frame. Mine was the perfect size for two strands. Flip it over to start.
Twist in the screw eyes. You'll need to apply some pressure to get the thread started, but they're pretty easy to install, especially since I picked a frame made from soft wood.
If you're having trouble, you could drill a small pilot hole or use some pliers to apply more twisting pressure.
Install one on each side of the frame, evenly spaced from the top.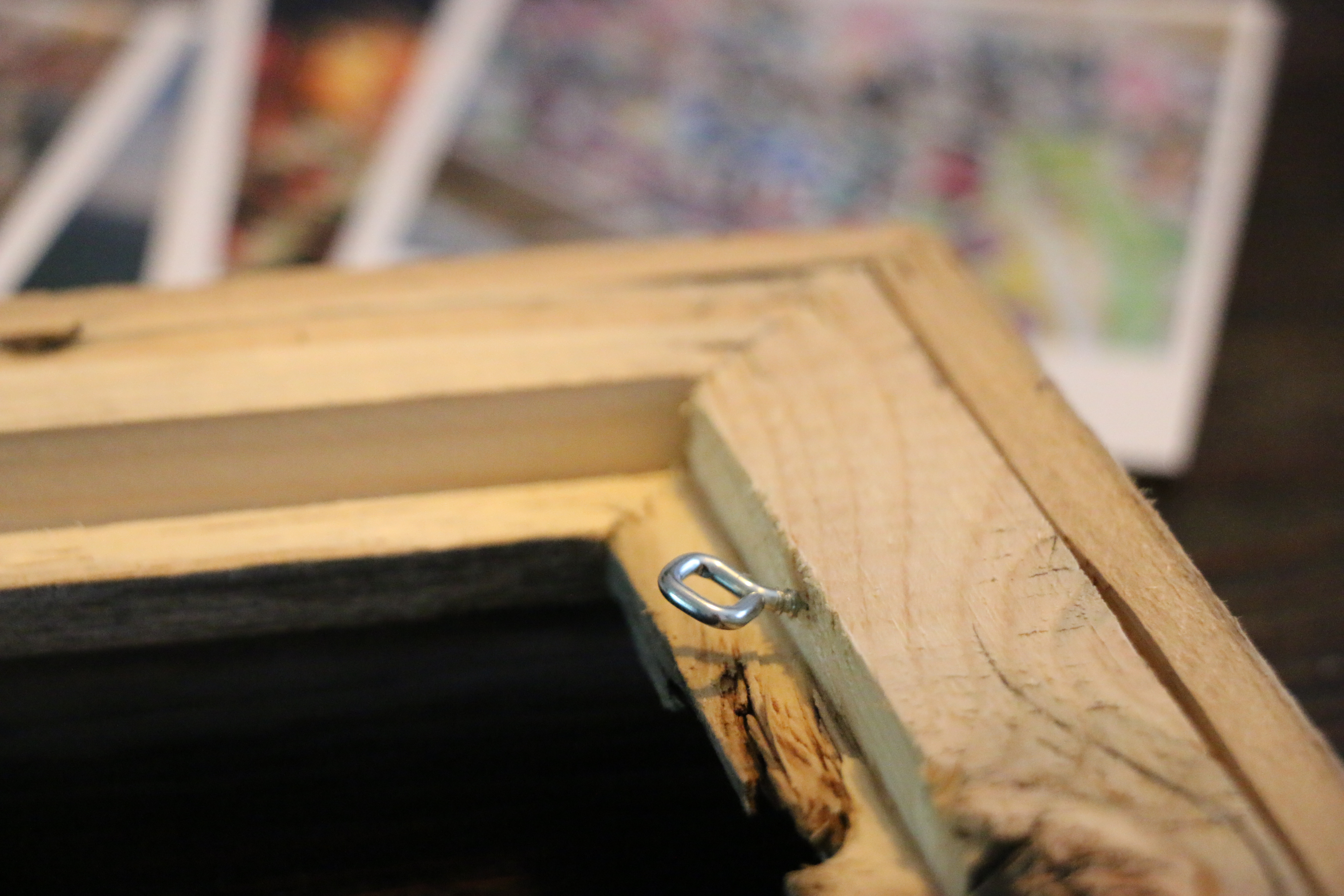 Pick your ribbon - measure it out - and then tie it to each screw eye - making sure it lays tight and flat - no twisting or sagging! As you add the photos, the ribbon will naturally curve a bit.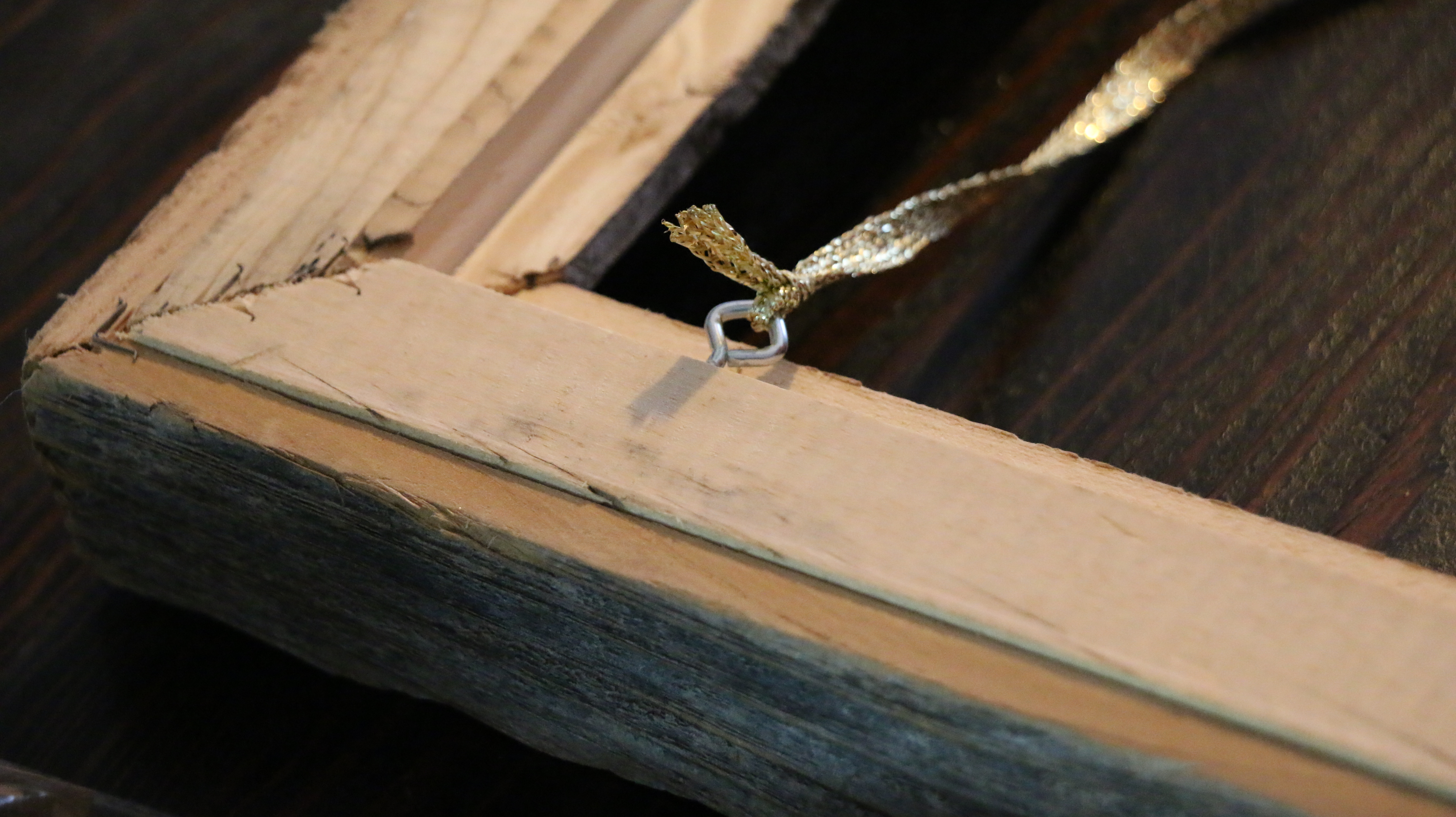 Double check how your photos will lay on that first strand before starting on your next strand.
Once you determine where you want your next row of photos to go, repeat the process of twisting and tying the ribbon.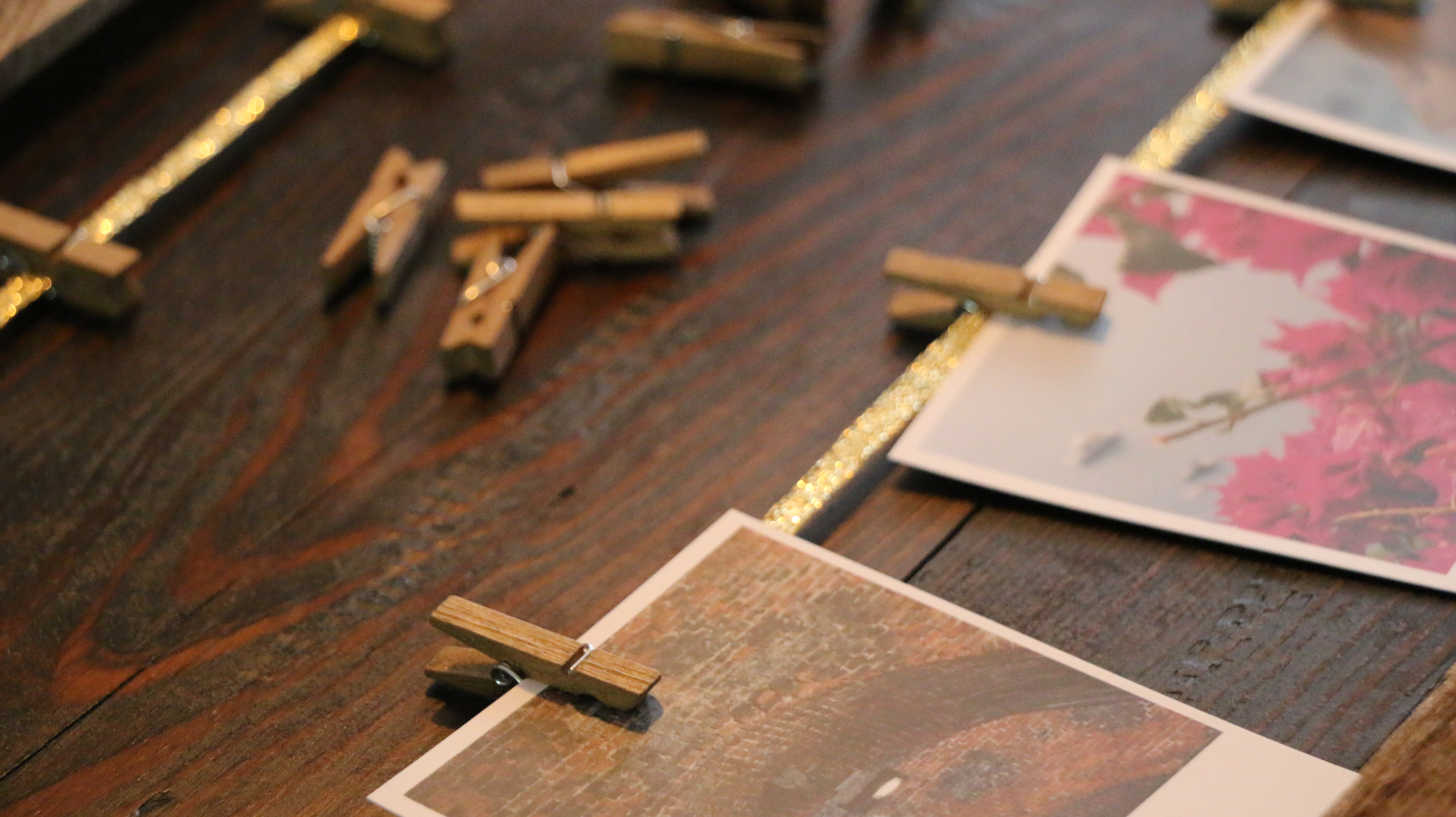 Now for the fun part!
Flip the frame back over and attach the clothespins, which will hold up your beautiful Instagram snapshots.
It's easy to switch out photos until you find the perfect look. Or, just change them every few weeks for a fresh perspective.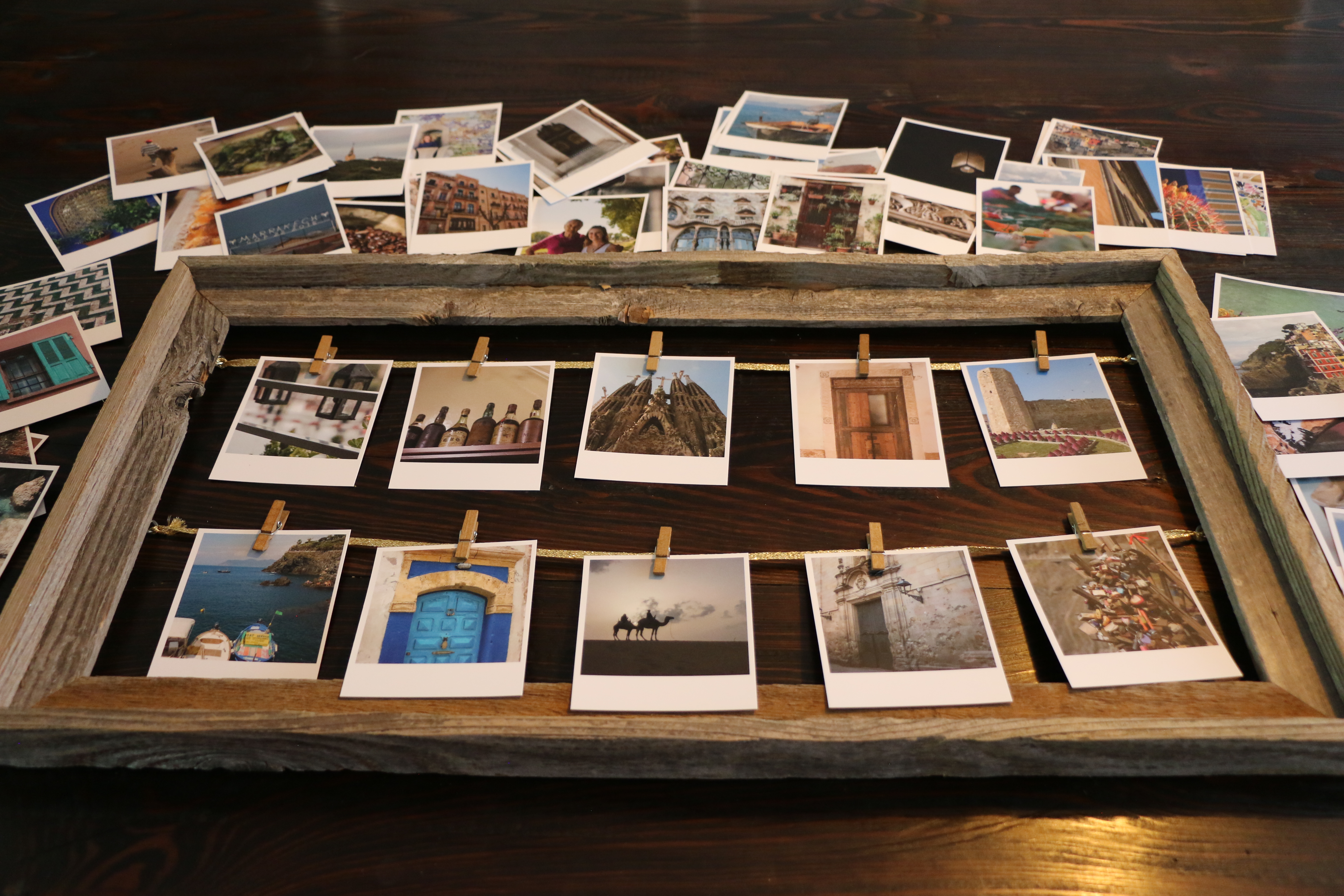 All that's left to do is hang it up on your wall and enjoy your photos!