Leaky faucets. They can start to leak a few years after you get a faucet, depending on the brand as well as wear and tear.
 
A lot of times on a single handle kitchen faucet, the problem is simply the canister.
Each brand is different so be sure to consult your hardware store specialist and videos of the brand online to find your faucet.
This is for a Moen and the replacement canister is 1225.
For this project, you will need an allen wrench, flat screwdriver, adjustable wrench, and needle nose pliers.
I also suggest putting a towel or plug in the drains, so you don't lose parts down the drain.
First, turn off the water underneath the sink. Turn the valve all the way to the right to make sure it's off. Test the valve and make sure the water is turned off.
Next, use a flat head screwdriver pop out the logo brace on the front. Set it aside.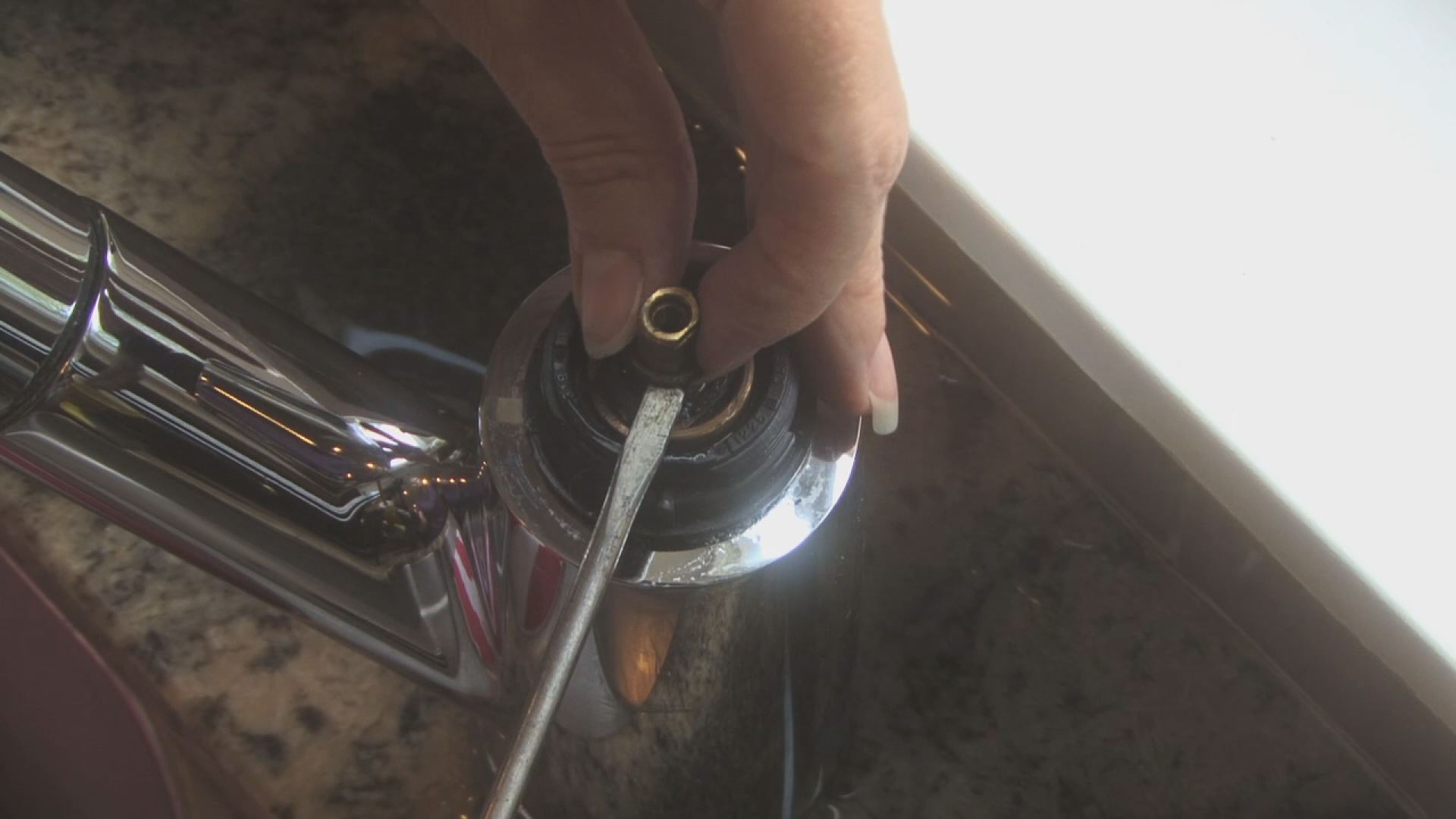 This will reveal a screw inside. 
Next, with an Allen wrench unscrew the screw. Turn to the left with an allen wrench.
When it was unscrewed all the way, it still took a little jiggling to get it to come off.
Take the screw out and set aside and remove the handle.
 
Inside the faucet you will see a screw. Use your Philips screwdriver to remove it.
Now, with a wrench take off the black plastic retainer.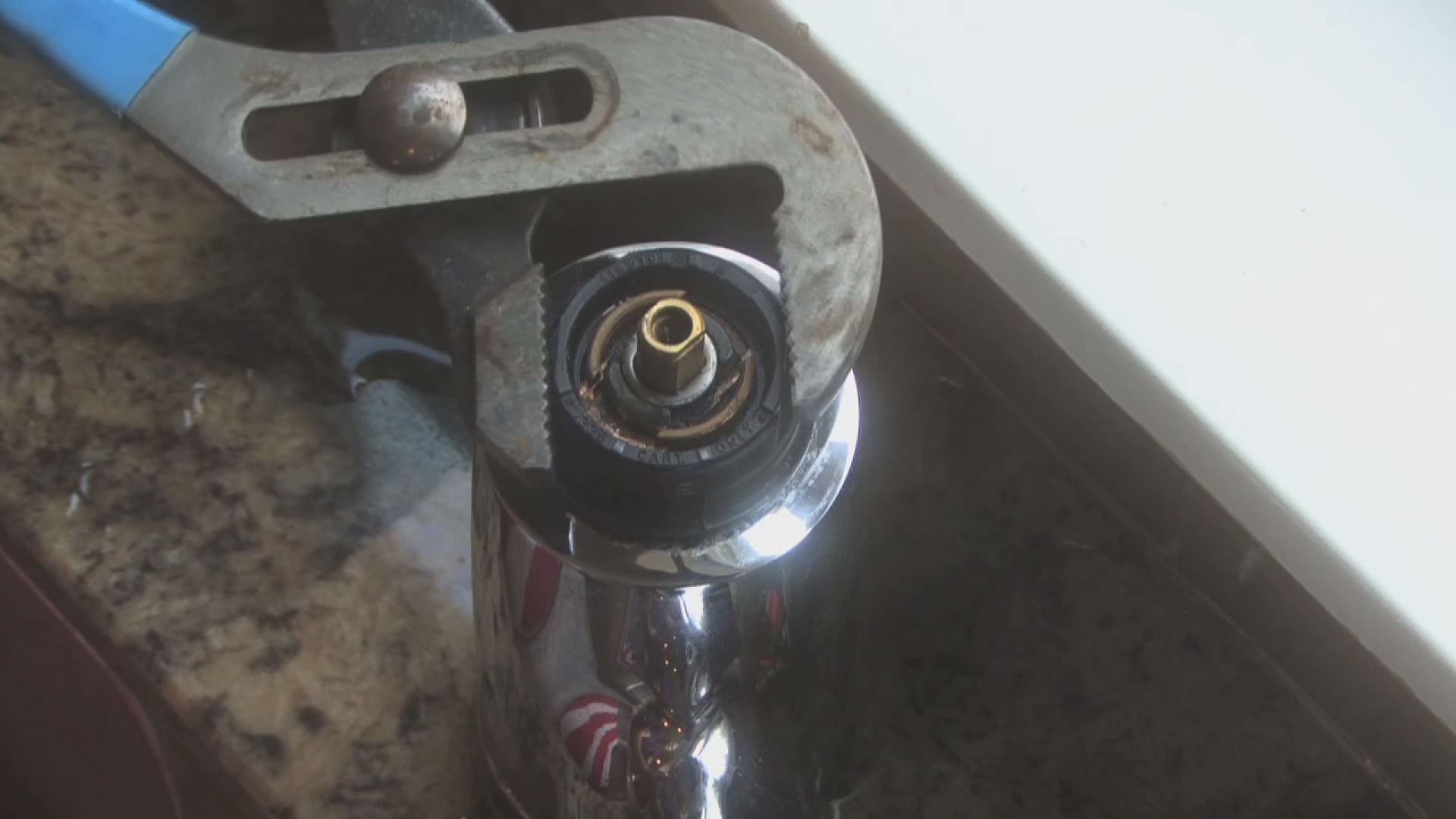 Now use your flat screwdriver to remove the washer.
Pull out the copper retainer brace with a flat head screwdriver.
 
Now use a wrench to pull out your old cartridge. It might take some doing because it is in there tight.
Remember exactly how it was placed in and set that aside so you know how to put the new cartridge and insert the new cartridge.
Put the new cartridge with the locator tabs which are that are sticking up faced towards you as well in the back push it all the way down so you can put the retainer clip brace back in.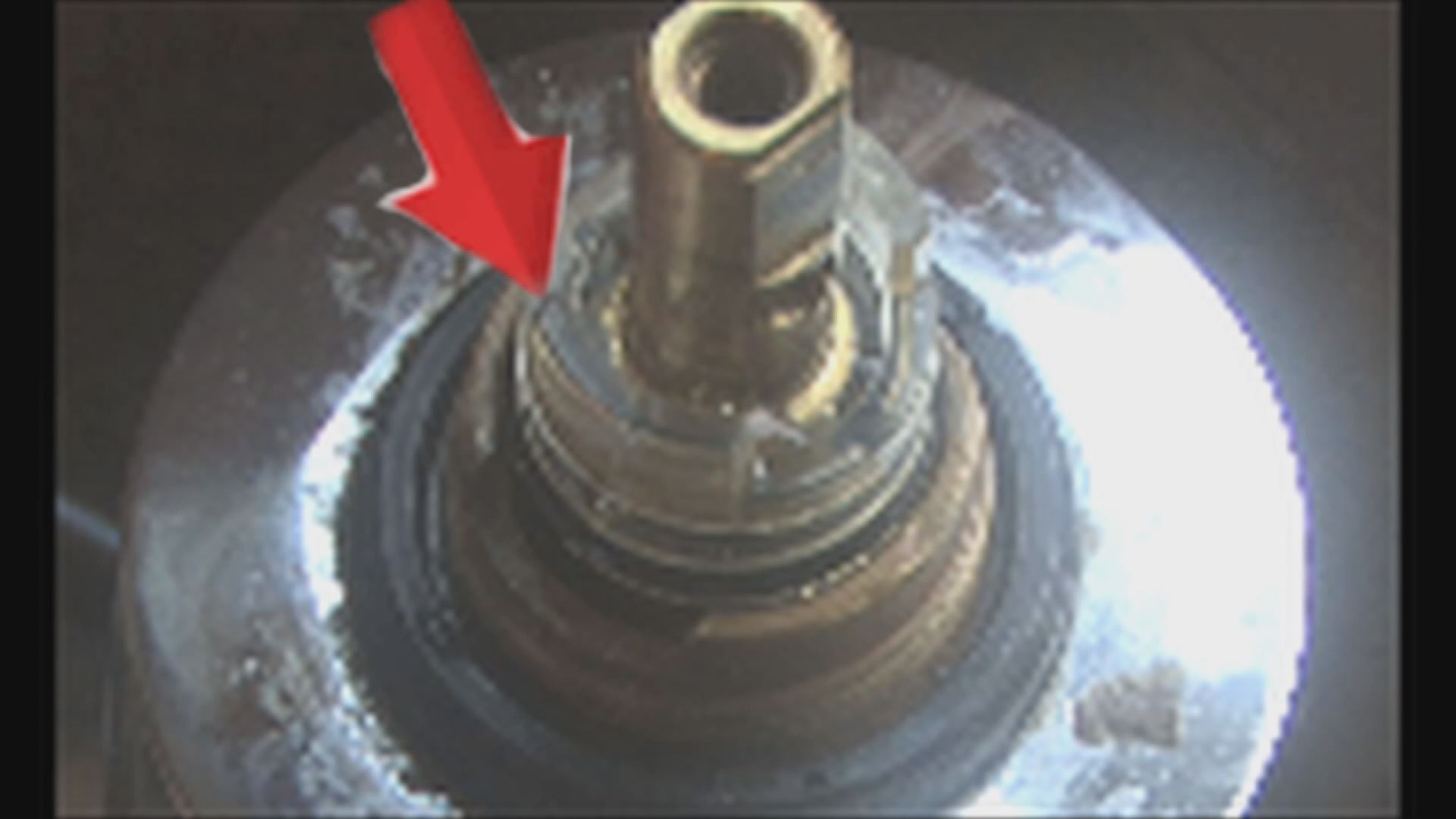 Put the washer back on. The vent hole should be faced towards you.
Next, put the handle adapter kit back on and tighten it at the faucet trim
Screw in your screw with your Phillips Square drive and put the handle back on by putting the screw back in.
Put the logo back in. Turn on the water and test your handle.
In our case this fixed the problem. If it doesn't, it could mean you need a new faucet.
Again, each brand is different so be sure to consult your hardware store specialist and watch videos of the brand online to find how to repair your faucet.
This project is for someone who does have home improvement experience.
If you are not comfortable with a project of this magnitude, reach out to a licensed professional.
HomeAdvisor has trusted home improvements pros.