Memorials exist to try to heal what's broken - broken hearts, hurting souls, shattered spirits. They're places for the community to feel like one. The Columbine Memorial is broken and needs your help, or just a call back from someone who knows anything about removing concrete.
The Columbine Memorial Foundation tells 9NEWS it's having trouble getting concrete removal companies to call back.
"What we're trying to do is take out all this concrete in that area, all the way out to the sidewalk out there and replace it with the pavers like in the rest of the facility," said Rick Townsend, a member of the Foundation board and a parent of a Columbine victim.
Townsend comes here a lot. His daughter Lauren was one of the 13 killed.
"I find it peaceful and a good place to remember and reflect," he said.
It's a place where he's not alone.
"It just reminds me of the magnitude, and that I'm not the only person that suffers through this. There are other people that do too," Townsend said.
Townsend said the concrete when you first walk into the memorial has been moving and buckling for about four years. The foundation had to shave down some of the concrete at the seams, so the visitors didn't trip.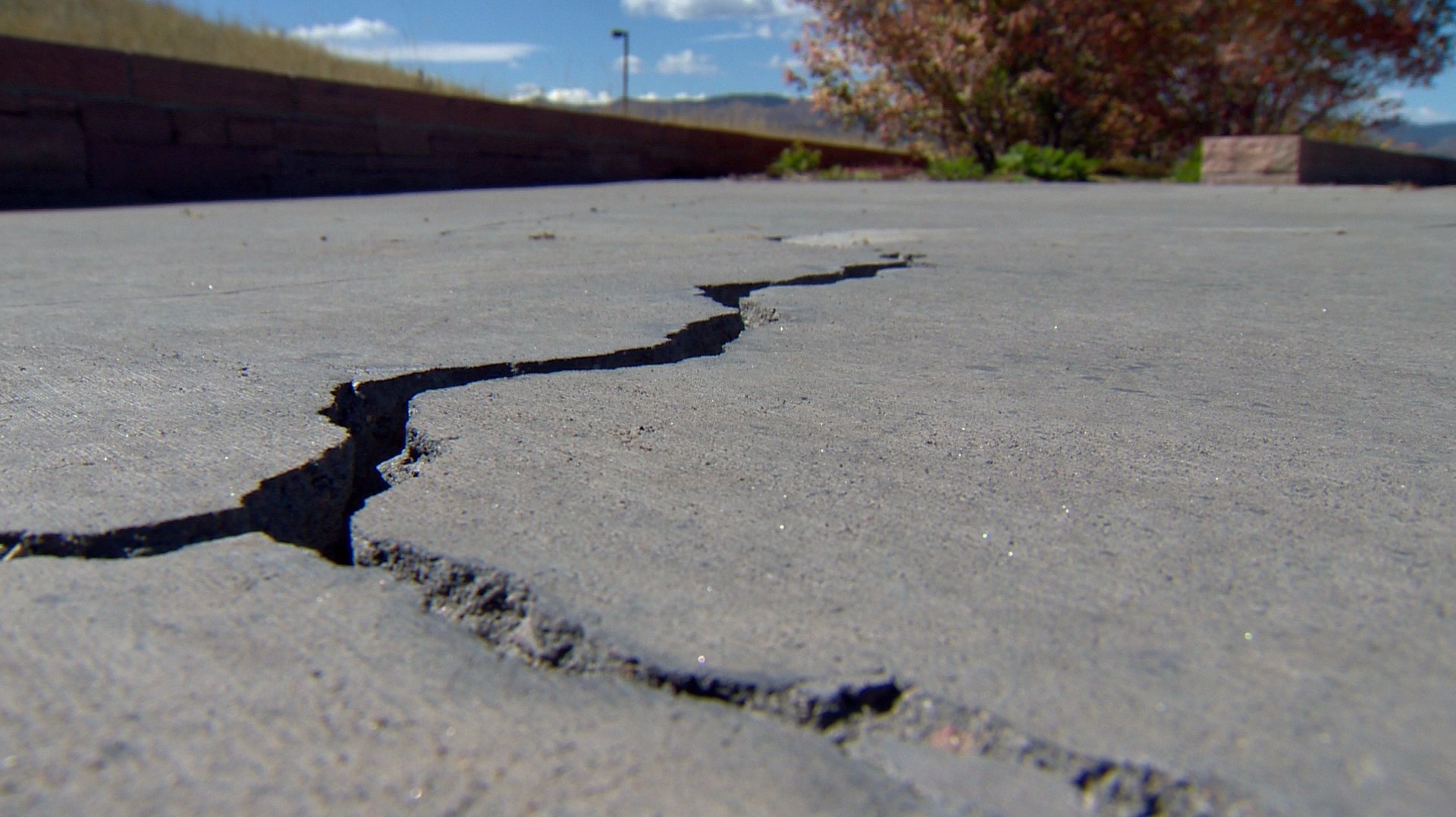 But now it's time to remove this part all together and put in the same pavers that cover the rest of the walkway leading up to the ring of remembrance.
"We need to get this done and get these pavers in here, so it looks the way we want it to look," Townsend said. "We haven't been able to get any quotes back from these people."
"This memorial is a place for reflection," said Frank DeAngelis, former principal of Columbine High School and a board member. "It represents a time to remember and a time for hope, every time I walk through here, I get different emotions and I think this is something that's going to be here a lot longer than myself and others. The 13 who lost their lives mean so much to me, this place is special and we just want to make sure to have it repaired properly and maintain it properly and that's what we're trying to do right now."
The Foundation said it has documents for the scope of the project and has the plans ready to go. They just need a concrete removal company to step up.
If you are interested in helping, please email Foundation president Alan Cram.
After the concrete is removed, the Foundation will work on ordering and putting in pavers.