A hunter from Colorado has proof that a deer with fangs was wandering around Nebraska. Actual fangs.
Sounds like a horror movie you'd find on National Geographic.
The hunter is the husband of 9NEWS Republican political analyst Kelly Maher. He went deer hunting in Oshkosh, Nebraska a few weeks ago. He shot a mule deer, and when he got the skull back from the taxidermist -- boom -- fangs!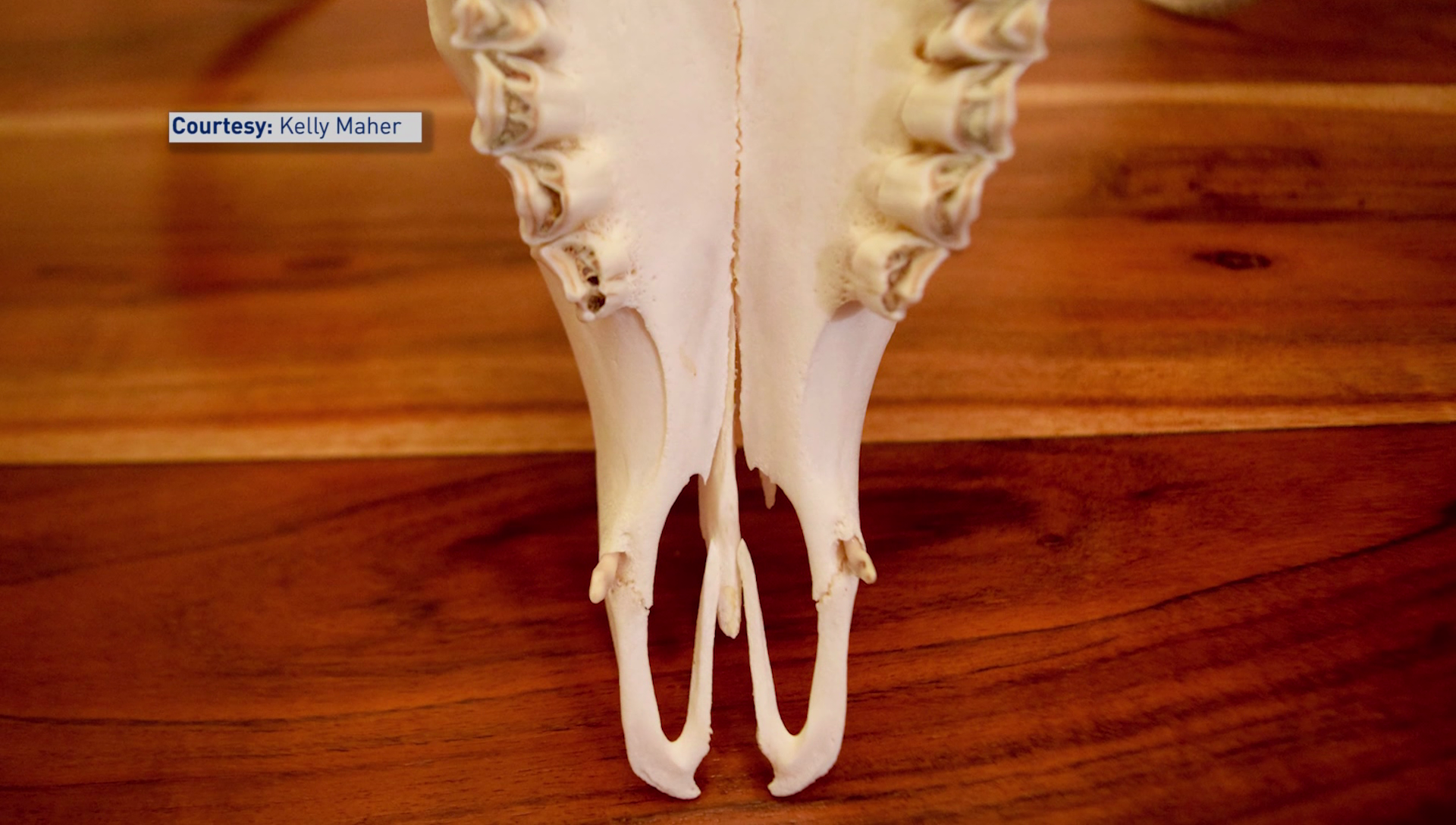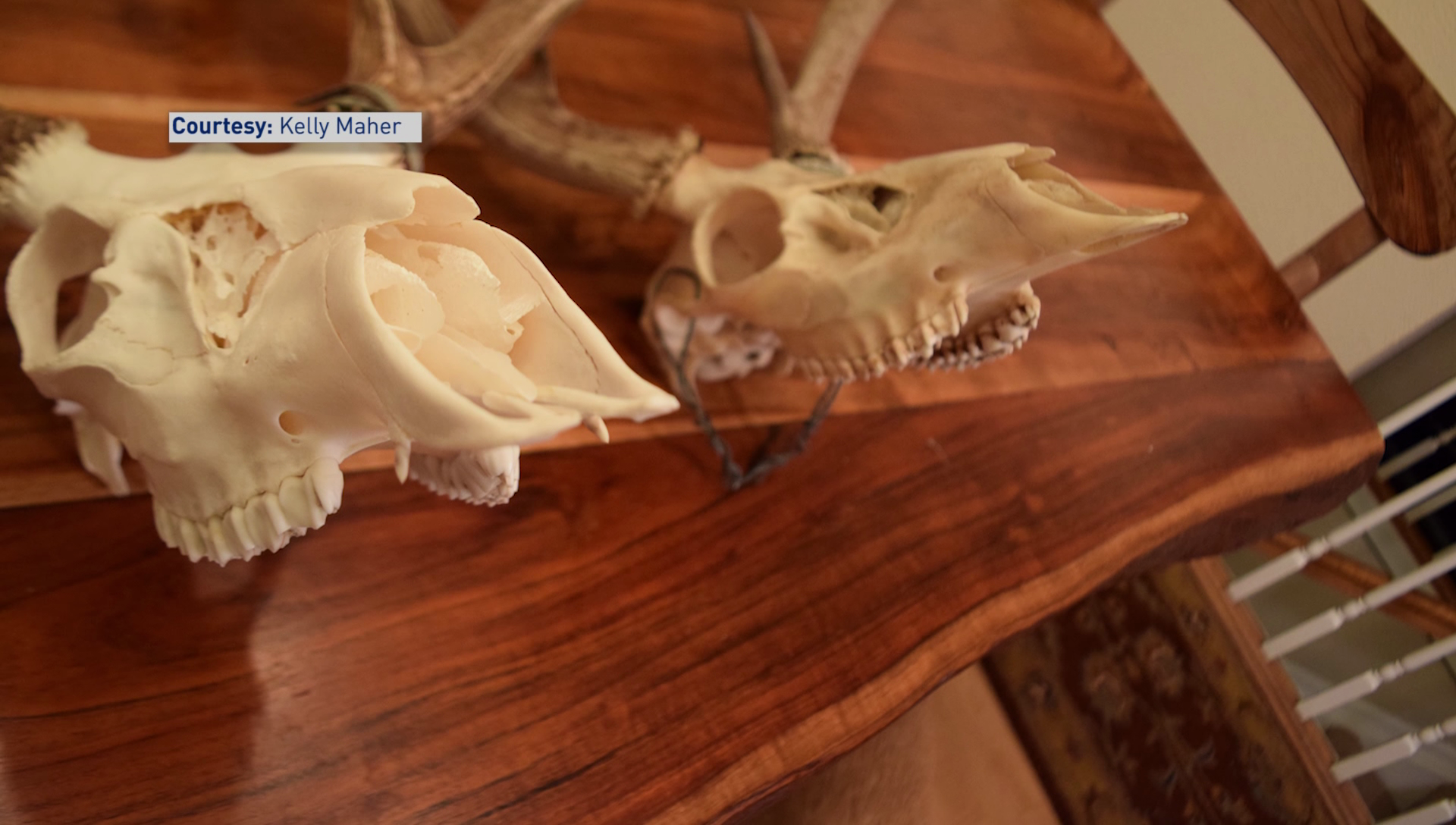 The taxidermist told him it's only the second set he's ever seen on any deer species. We got in touch with Terry Spraker, an expert at CSU who says it's unusual, but not actually a one-in-a-million kind of rare."They're not common, i can tell you that. But if I saw it, I wouldn't have batted an eye, you know," Spraker said. "Not too many people have taken the time to write something up. It's rare. But it's not that big of a deal. It's like finding six toes on cats. It's- you see it every now and again, but not much is written about it."So here we are... writing about it.Spraker said the big fang teeth are more common in bull elk.Kelly told us she just might let her husband hang that skull on the wall.