Next viewers are not only good looking (cuz you know you are), they're observant.
Adrienne MacKinnon observed what looks like conflicting instructions on her Douglas County ballot.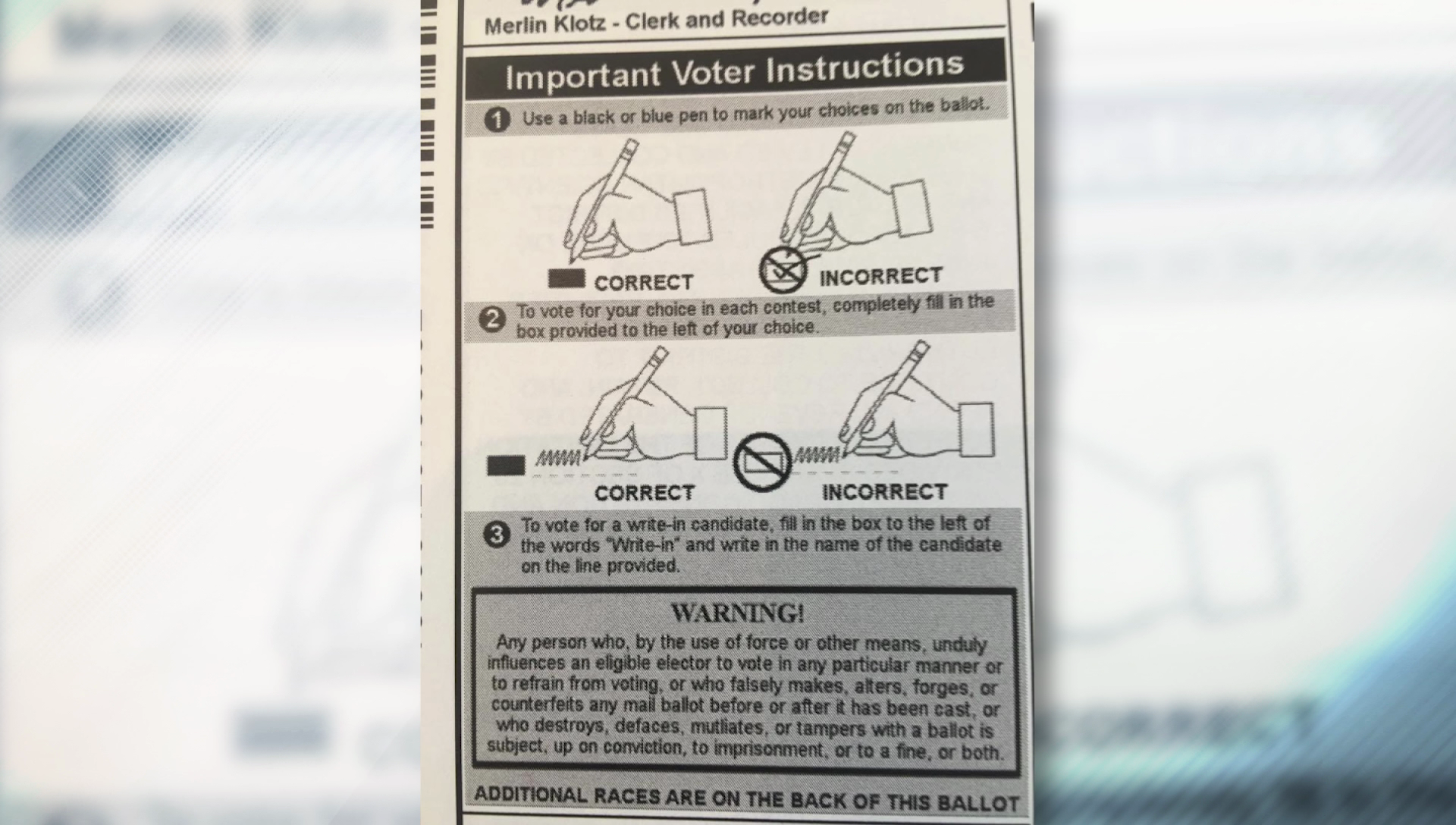 The graphic shows it being filled out with pencil - like a test you'd take in grade school.
Do not fill out your ballot using a pencil.
It says that there on the ballot, near the image of the pencil.
Douglas County Clerk Merlin Klotz told us, "Yep, this image may resemble a traditional pencil."
Oops.
But he said voters are following the directions, and using a blue or black pen.
Have a question for us? Get our attention with #HeyNext.