Next is dedicated to complete coverage of this season's first snowfall.
And by complete coverage. we mean we'll cover everyone else's coverage of this entirely normal weather event.
You can play along at home with our First Snow TV News Bingo Card.
Let's see what you need to collect to win...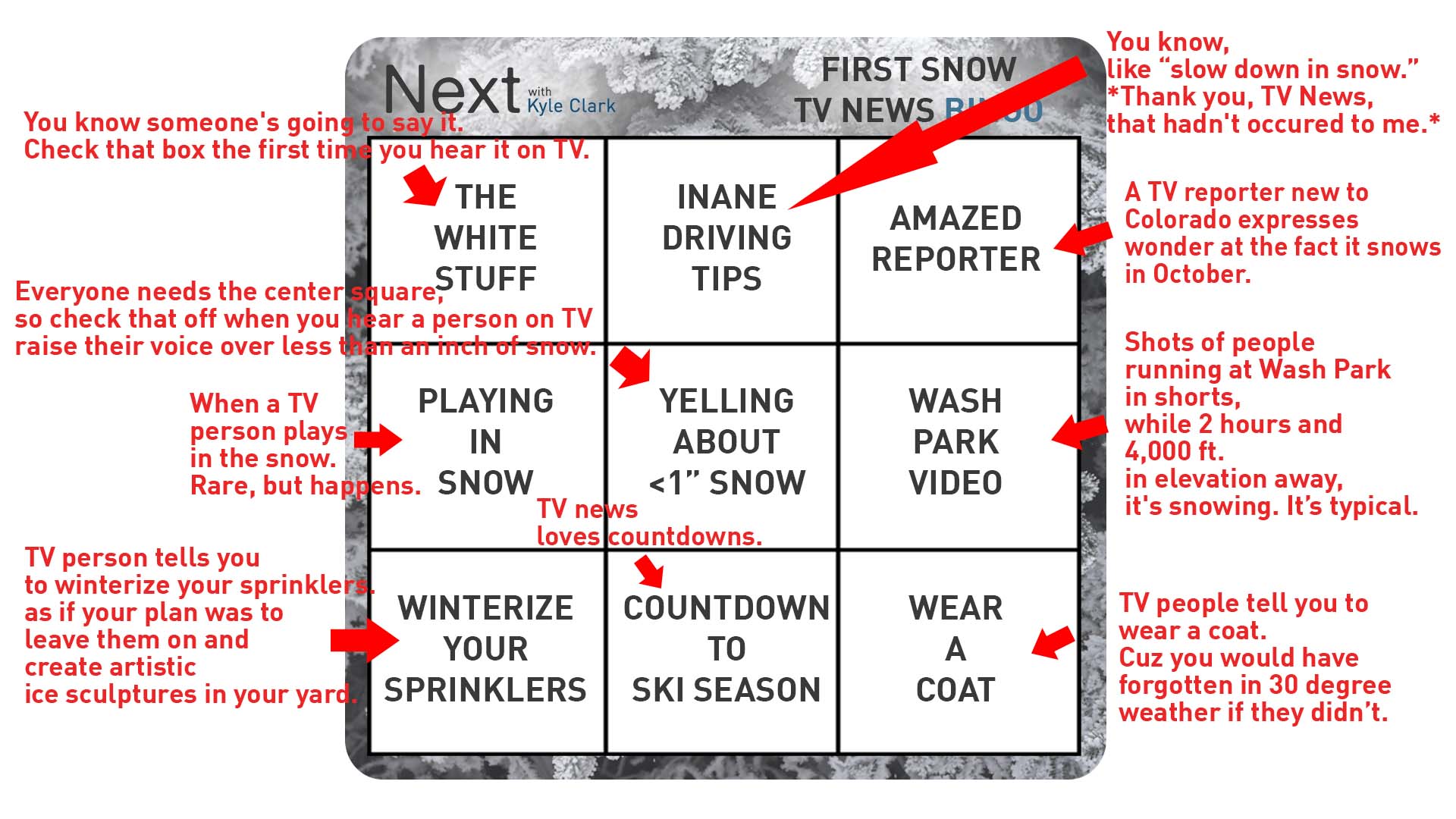 Everyone needs the center square. so check that off when you hear a person on TV raise their voice over less than an inch of snow.
Top left: The "white stuff." You know someone is going to say it. Check that box the first time you hear it on TV.
Top center: iinane driving tips. You know. like slow down in the snow. Thank you, TV News, that hadn't occurred to me.
Top right: A TV reporter new to TV expresses wonder at the fact it snows in October in Colorado. Genuine, childlike wonder.
Middle left: That reporter or anyone else on the TV news plays in the first snowfall of the year. That's a rarer square but I think you can find it.
Middle right: Shots of people running at Wash Park in shorts, while two hours and 4,000 feet in elevation away, it's snowing. As if this is unusual.
Bottom left: someone on TV tells you to winterize your sprinklers. As if your plan was to leave them on and create artistic ice sculptures in your yard.
Bottom middle: countdown to ski season. The TV news LOVES it some countdowns. We'll count down to anything.
And the bottom right square: when the TV news tries to dress you like you're a 5-year-old. "Wear a coat!"
Ya think? It's going to be 30 damn degrees outside. I betcha I might have reached for the coat without you telling me.
Play along! Open this link on your computer and print out the card from there.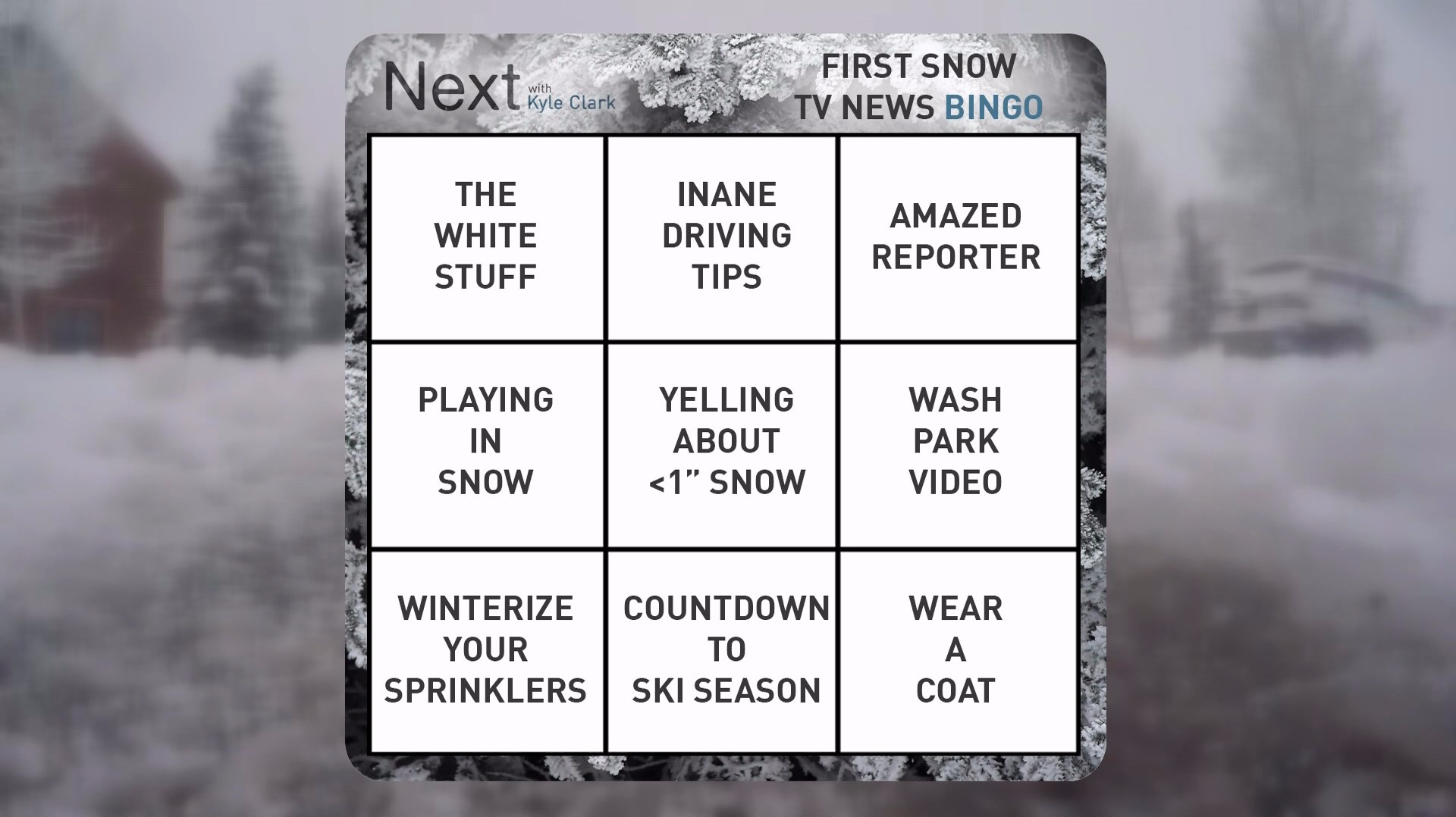 Or play on this online version.
Free Bingo Cards to print or play on your mobile
Post the photos to our Facebook page or tweet us with #HeyNext once you finish your first card.