If you saw red ribbons tied to street signs around Denver Thursday, there's a reason for that.
It's World Aids Day. Volunteers made a bunch of red ribbons to honor those who have been affected by the disease.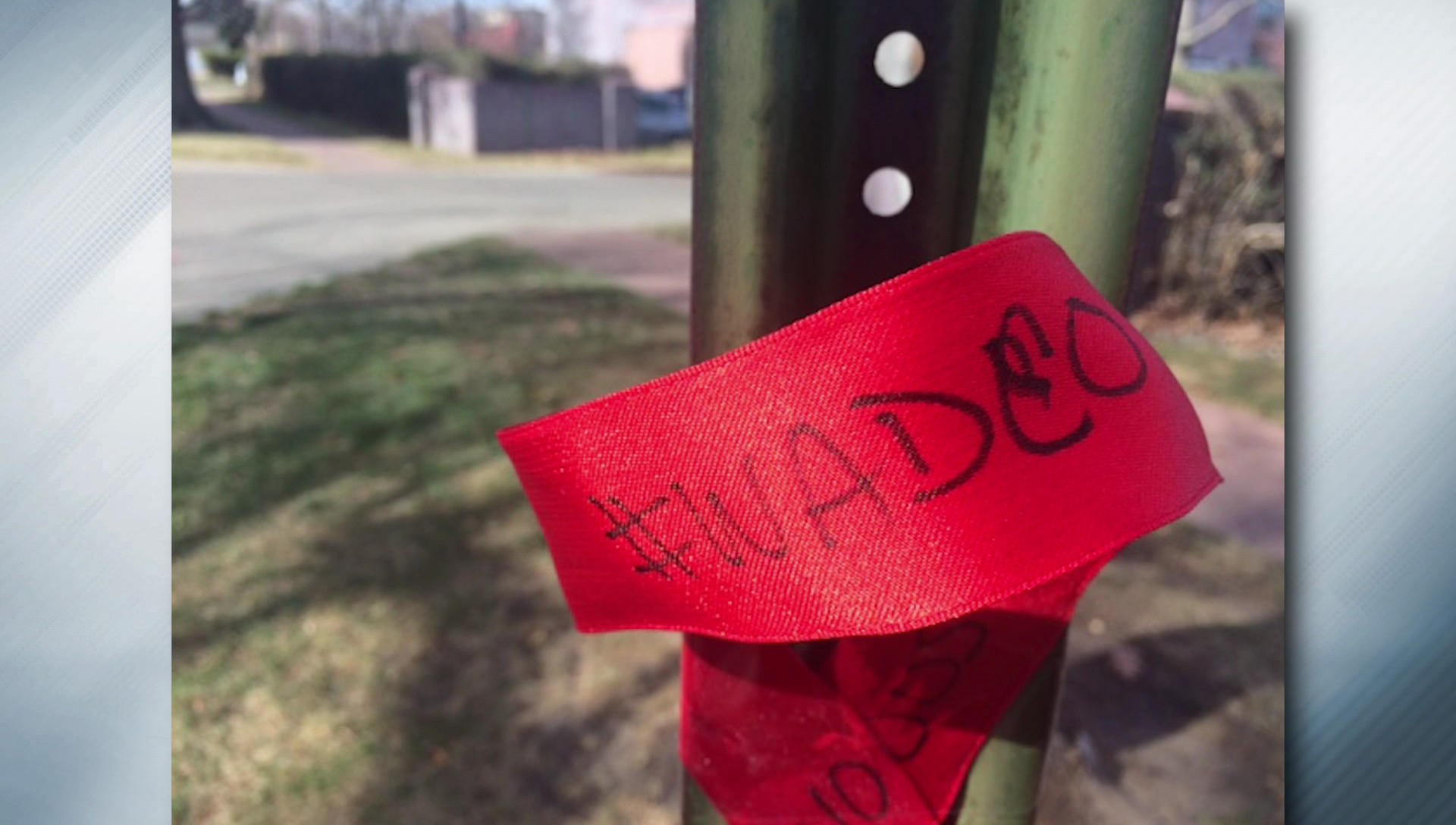 Each has a name on it, and hash tags.
P-L-H-I-V stands for "people living with HIV" W-A-D-C-O stands for "World AIDS Day Colorado."
Did you see any of them?