A transgender woman walked out to her car in Denver's Capitol Hill neighborhood Wednesday to find it spray painted with swastikas and hateful words.
"I actually got up to leave for work," Amber Timmons said, "Just like any other day would be. Then I come upon my car and I see the spray paint on it."
"Die f** he she" was written on one side of the car. "Tranny dip" was written on another side of the car. "Trump!!" was written on the car's hood.
"You don't think that it's really going to happen in Denver. Denver's not that kind of town," she said, while describing her feelings as fear and shock.
Timmons' friends helped her clean the car Wednesday morning and got most of the paint off.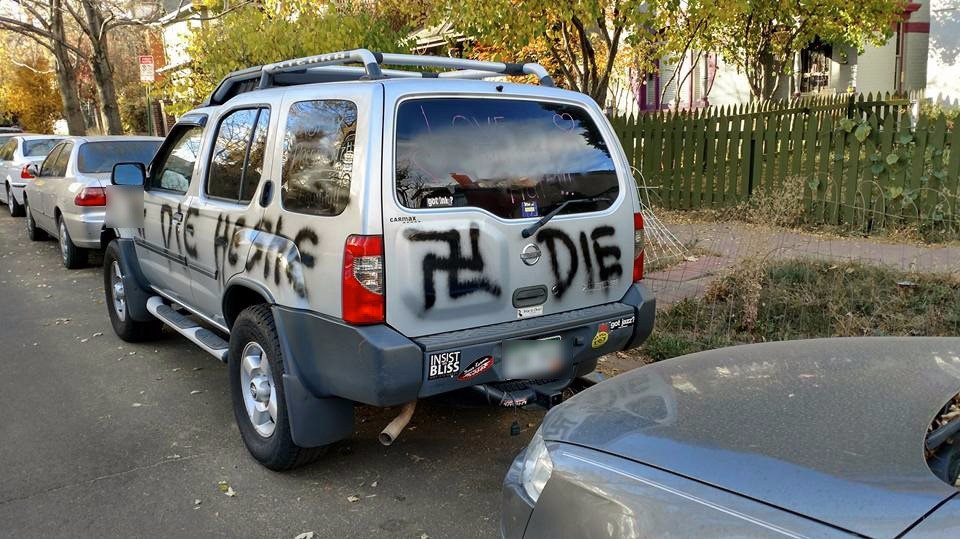 Timmons was struck by the kindness of her neighbors, who left sticky notes on her windows denouncing the hateful graffiti. One wrote, "I am deeply sorry this happened to your car... Love and peace wins always."
"The friendship, the love in our community - the people who are willing to drop anything and everything and come and help you... we got rid of it. We erased the hate. You don't fight hate with hate you fight hate with love."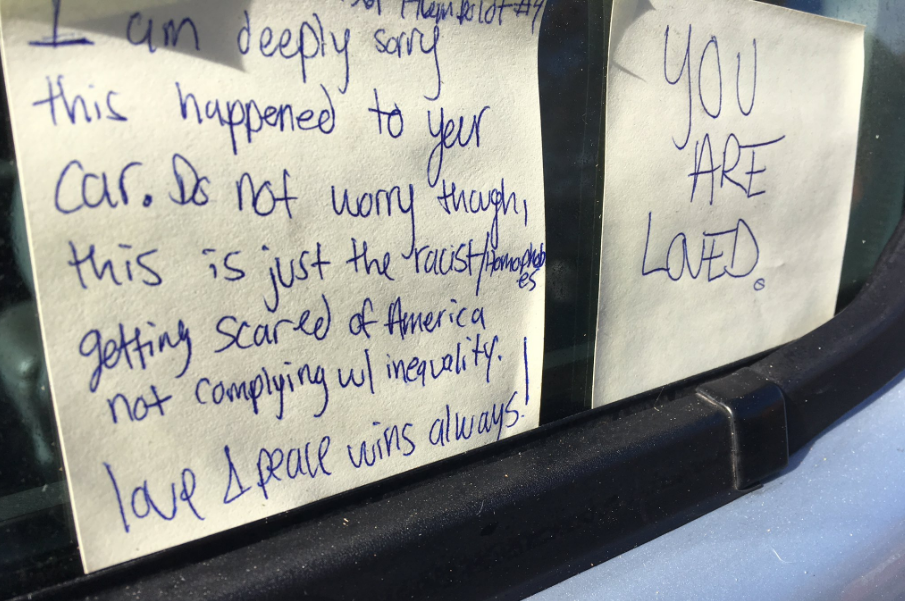 She reported the incident to Denver Police who she said canvassed the neighborhood but could not find anyone or anything.
"The people who did this, I still love you. I forgive you. It's fear that's driving you," Timmons said.
There was also spray paint on a wall underneath a "Black Lives Matter" sign at a nearby church.