Not every 17-year-old turns their closet into a recording studio. But when you've been singing since birth, it makes sense
"Well my mom said I could hum before I could talk, so probably since like 1," said Kayla Hruby.
Hruby is a Broomfield High School Senior. She's a little goofy, and always up for beating her brother in soccer.
When she's not at school or practice, you'll find her writing songs from the heart.
"I don't know it just depends what a normal teenager is going through like boys, or I don't know, friendships, breakups," Hruby said about her original material.
But it's a song written more than 200 years ago she's been singing since 7th grade that has catapulted her onto the national stage.
"Ah it was so cool," said Hruby about Monday night.
A last-minute cancel put Hruby primetime during the Broncos Monday night football game. She sang the Star Spangled Banner with an audience of millions.
But Hruby wasn't always sure this moment would come.
"In the back of my head I had a lot of doubt," she said. "And this is kind of sappy, but I almost gave up singing because I didn't feel like I was good enough."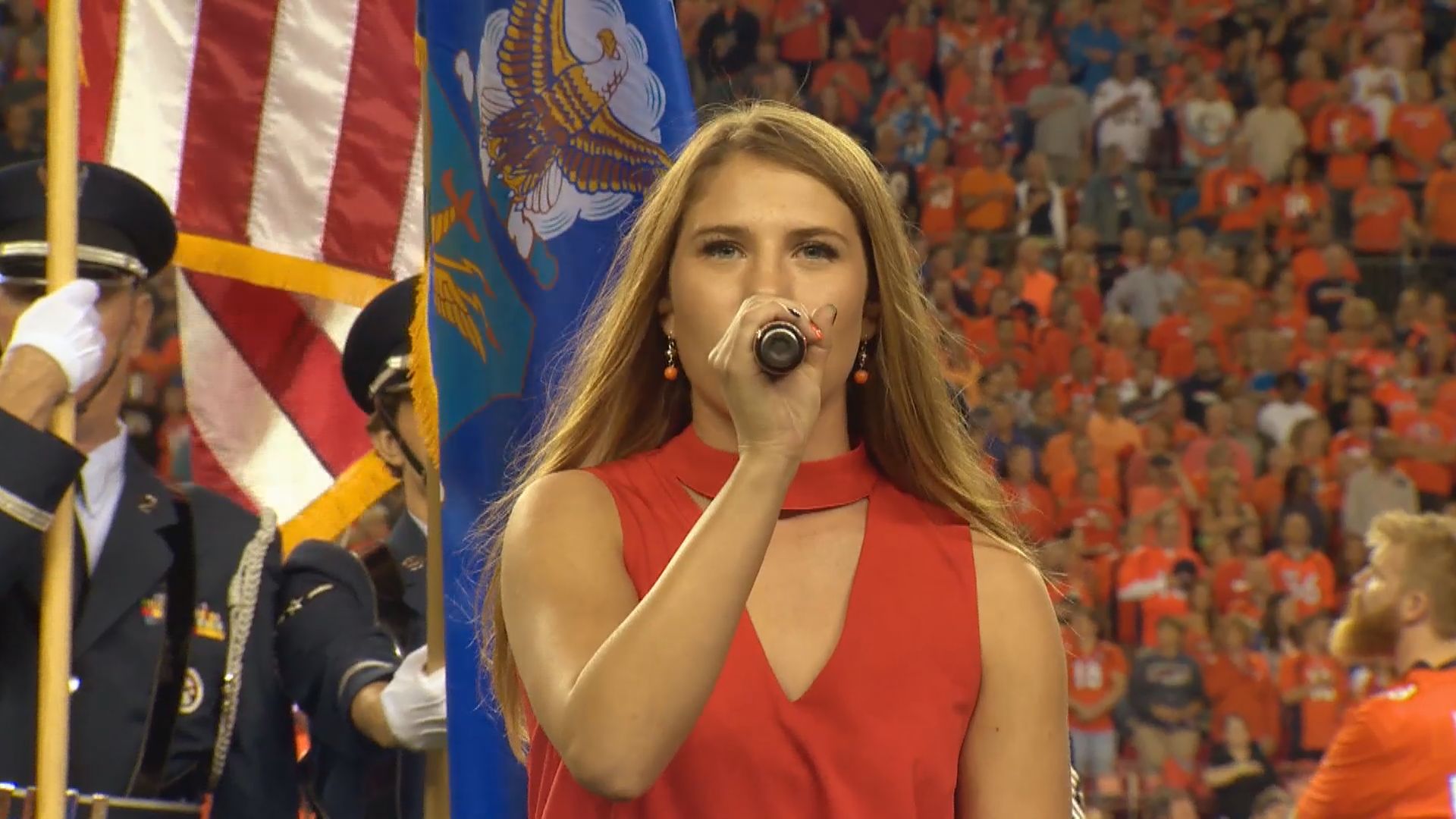 She's singing a different tune these days, one where she's definitely not giving up.
"If anybody is ever needing a person to say never give up that isn't their parents, then let me be that person," said Hruby. Because it's true dreams can come true and nothing's impossible, because obviously if a 17-year-old girl can make her dreams come true, anyone can."