From the Porcini to the Portobello, the morel to the truffle.
Mushrooms can be tasty but they're also a fascinating fungus.The Denver Botanic Gardens has one of the most well documented mushroom collections in the country.
They took us under the gardens into their archives.
The space below all the plants above holds more than 22,000 mushrooms and 90% of them are from Colorado. The mycologist, or mushroom expert, Vera, can name each and every one.
Vera Evenson has been studying fungi since 1977.
She gets calls from all over the world asking her to identify mushrooms.The oldest mushroom they have in their Denver collection is from the 1920s.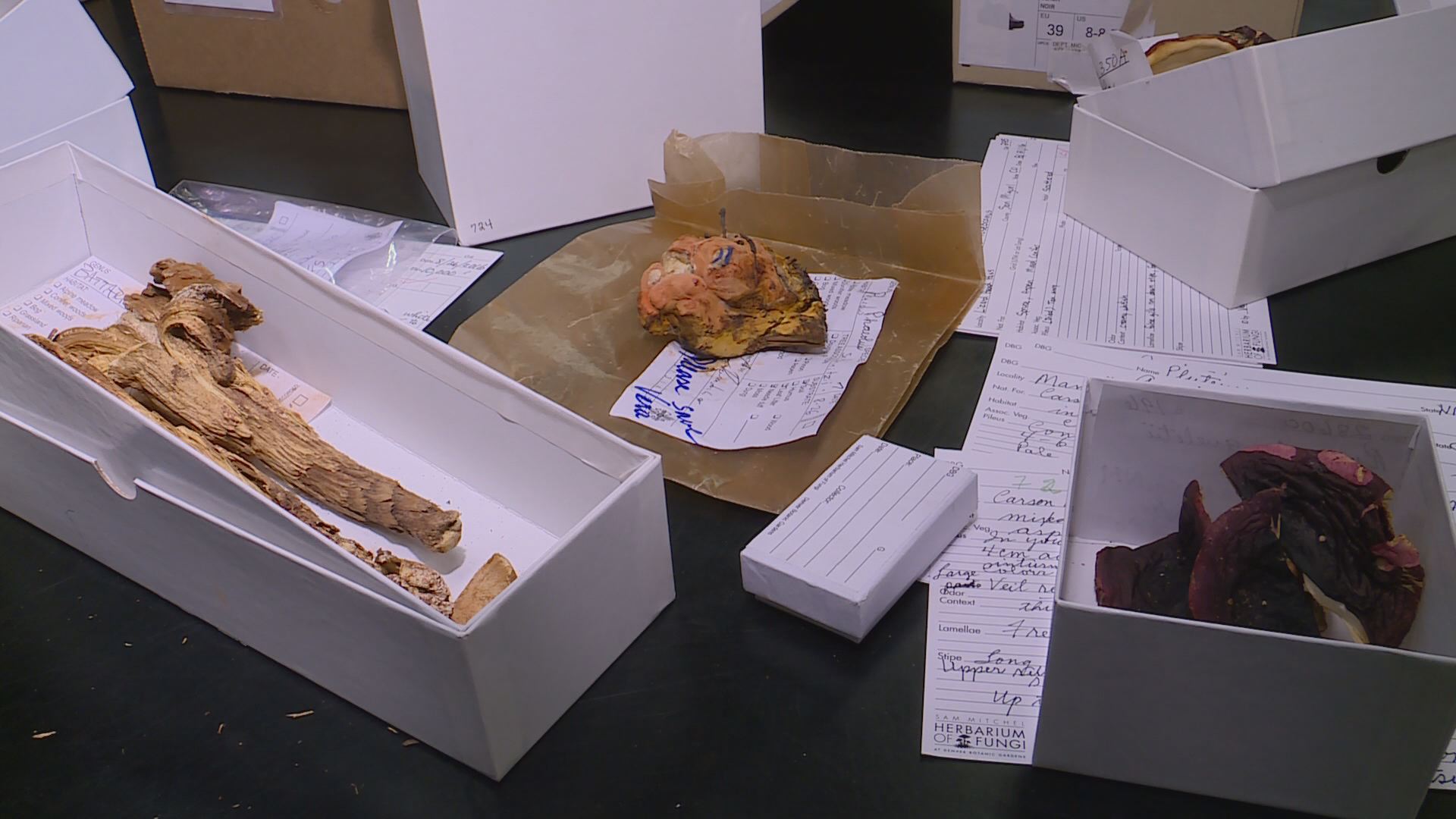 The rarest mushroom in the state, the cerco pemyces crocodelinas, was found in Fort Collins in 2009.
It's one of three in the world that exists.
"No fungi no plants, no plants no animals, no animals no us," explains Evenson. "And it's true. Fungi are ancient, before vascular plants."
Mushrooms are closer to humans than plants. They take in oxygen and give off CO2, just like us.
One of the biggest lessons Vera will teach you: Don't eat just any mushroom you see. A majority of species are poisonous.
The Denver Bontanic Gardens has a foraging class in the spring that will teach you about identifying what's edible versus poisonous.