If you're into fashion, you don't have to be sold on why Denver Fashion Weekend is a must-attend event.
This year is no exception. As DFW closes in on year 10, designers and artists like Jesse Mathes are prepping for Denver's largest fashion show.
For the first time, the jewelry and metalwork artist will be featured during night one of this year's show.
Mathes' jarring style might not be typical runway attire, but the dramatic and powerful pieces coupled with her inspiration behind many of her works tell quite the story.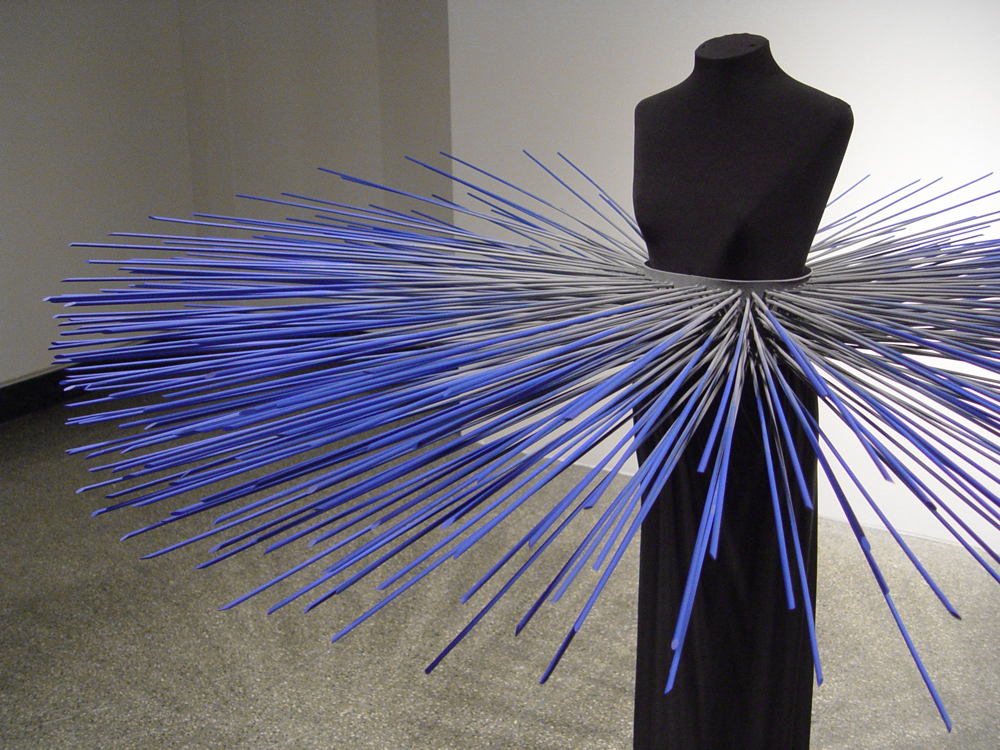 While Mathes was studying abroad in her early 20s, she found herself getting accosted and hit on often, which both annoyed and motivated her.
"I wish that I could just be invisible or have something surrounding me that just said 'back off'," Mathes told 9NEWS via phone.
It was when she got back from this trip that she started work on turning that 'back off' feeling into artwork.
Years later, her large-scale pieces and collars do just that -- create space between the wearer and the world.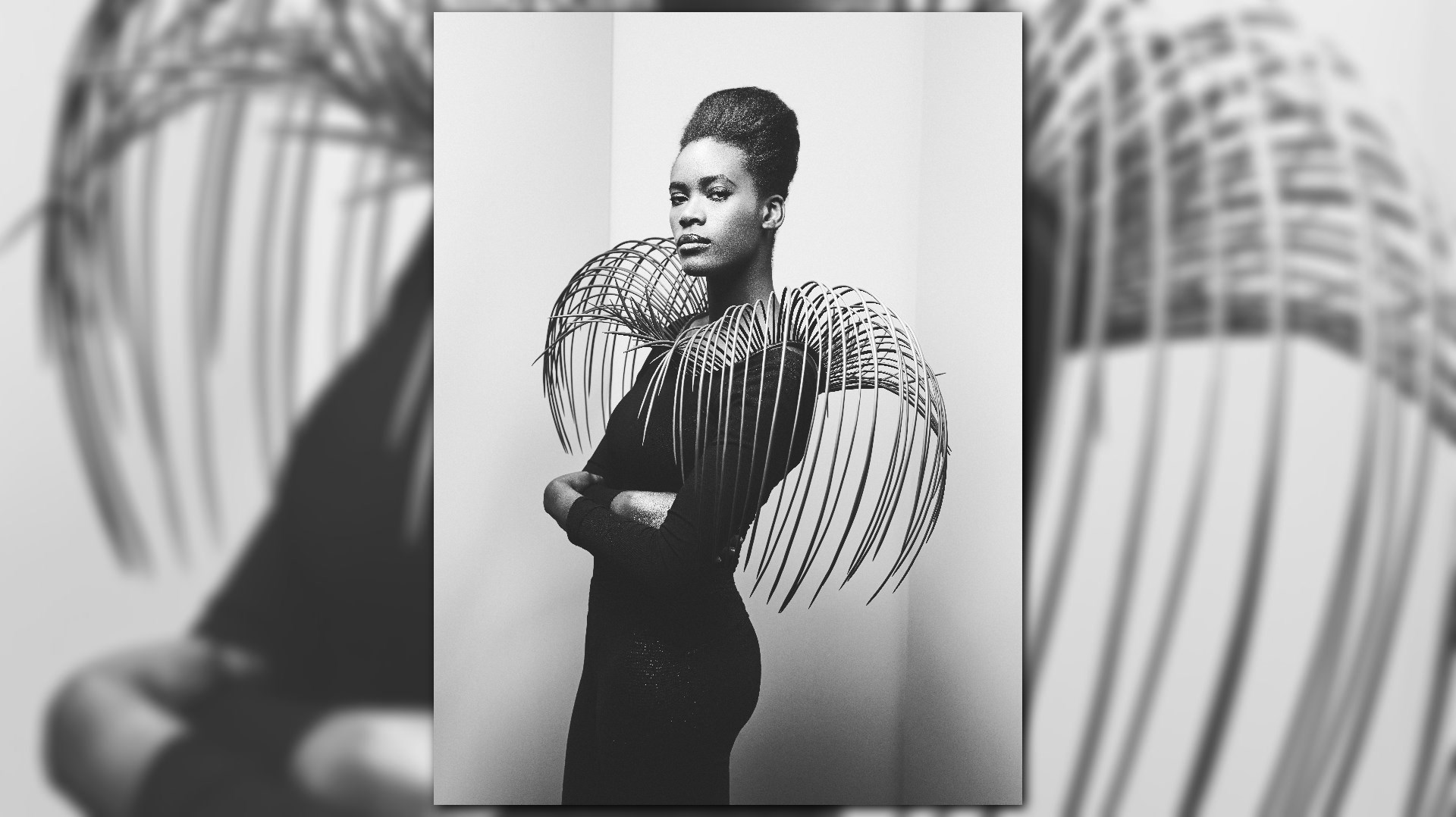 "I started this series about personal space and creating a powerful presence of yourself with adornment," Mathes said.
Besides these works, Mathes also devotes time to creating smaller-scale jewelry and collars out of woven metal. DFW attendees will see both the personal space pieces and thin-gauged copper wire necklaces on Thursday.
Although she's never showcased her work in a fashion show setting before, Mathes is excited to see her pieces move down the runway.
In addition to Jesse Mathes Metalwork, Thursday's show will feature Royal Outerwear, Nuorikko, Velvet Wolf and John Paul Ataker.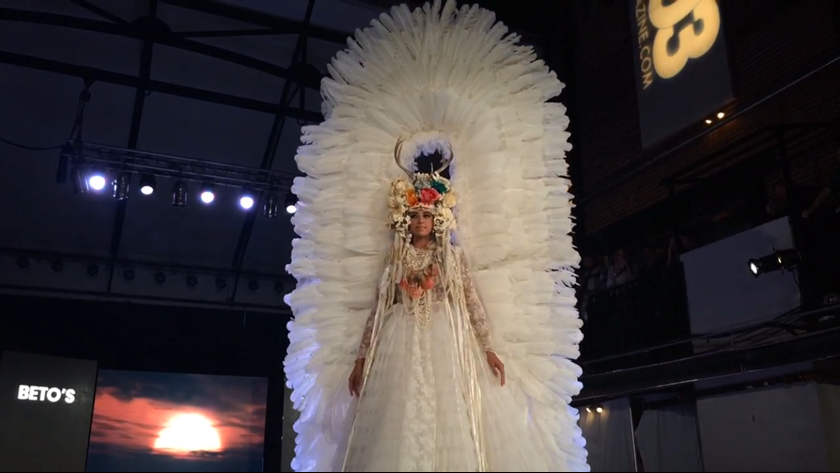 The second night will showcase designers from cities like New York City, Milan and Paris. Saturday's finale revives the out-of-this-world hair show.
In August, 303 Magazine tried something new -- hosting the summer show at the Wings Over the Rockies Air and Space Museum. They also featured some pint-sized models, which was a first for the production.
Mr. Aharonian, co-producer of Denver Fashion Week and publisher of 303 Magazine, told 9NEWS at the time he hoped to make the children's fashion show an annual event.
Denver Fashion Week kicks off on Thursday, Nov. 9 and goes until Saturday, Nov. 11. at the EXDO Event Center. You can get tickets here. Use the code DFWFall for 20 percent off tickets, which start at $15.