Reagan is a superhero.
"Hiiii-ya!" she yells from behind her mask, throwing a powerful ninja kick towards evil villain, Ripcon.
She's been chasing him all day. The Power Rangers' arch-nemesis has taken 9NEWS anchor Corey Rose captive along with his evil minions.
A blast from Reagan's morph blaster. Ka-POW!
Another ninja kick and punch HI-YA!
He falls to the ground, defeated.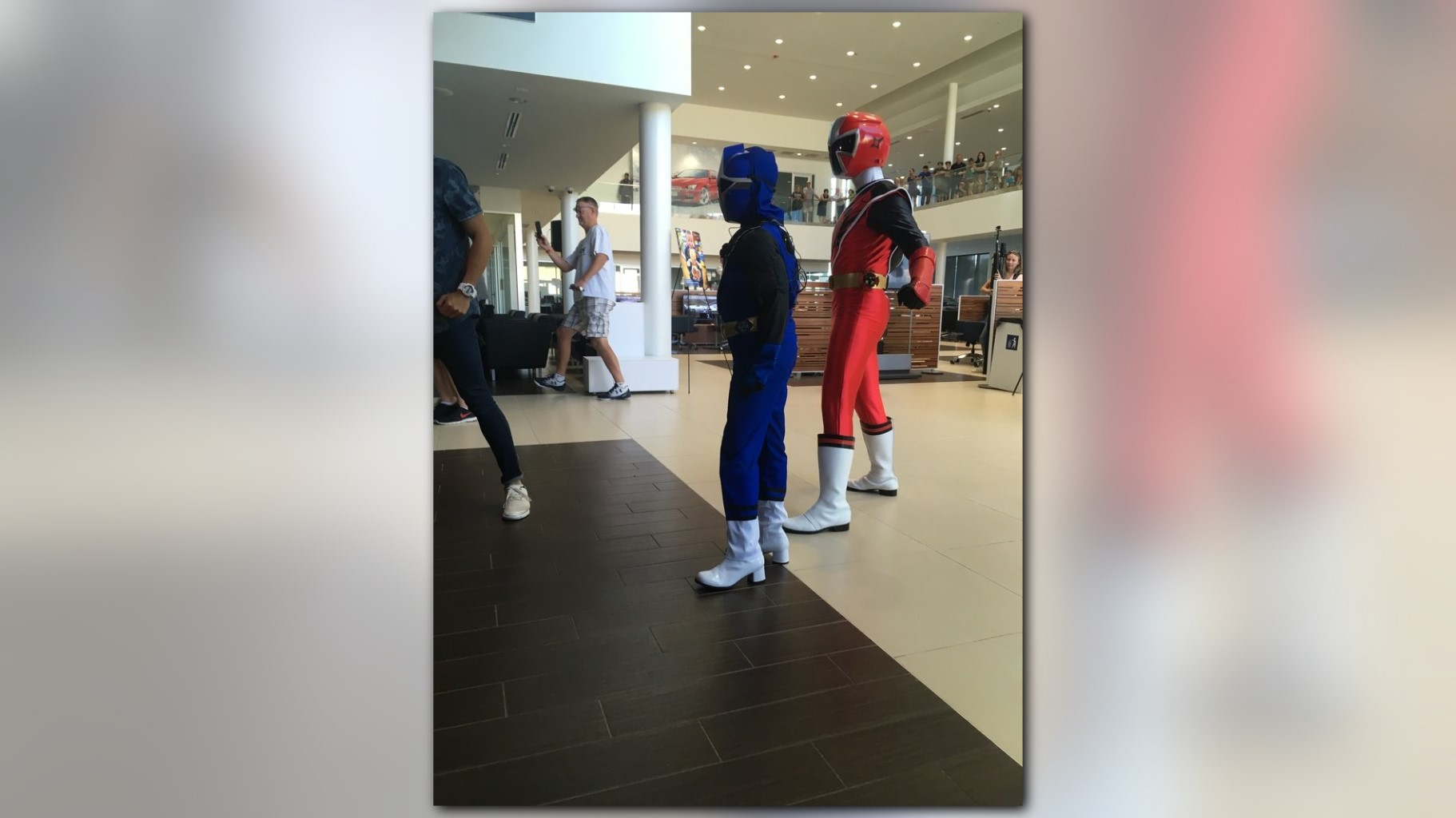 With that, little Reagan takes off her mask and the broad smile across her face is undeniable. The crowd cheers.
The 9-year-old girl, whose favorite color is blue, has defeated one villain today, but fights every day against perhaps the most evil super-villain of our time: cancer.
Reagan is in remission from Acute Lymphoblastic Leukemia.
She's spent more time than any child should in hospitals for treatment.
So, Sunday was all about Reagan and her wish.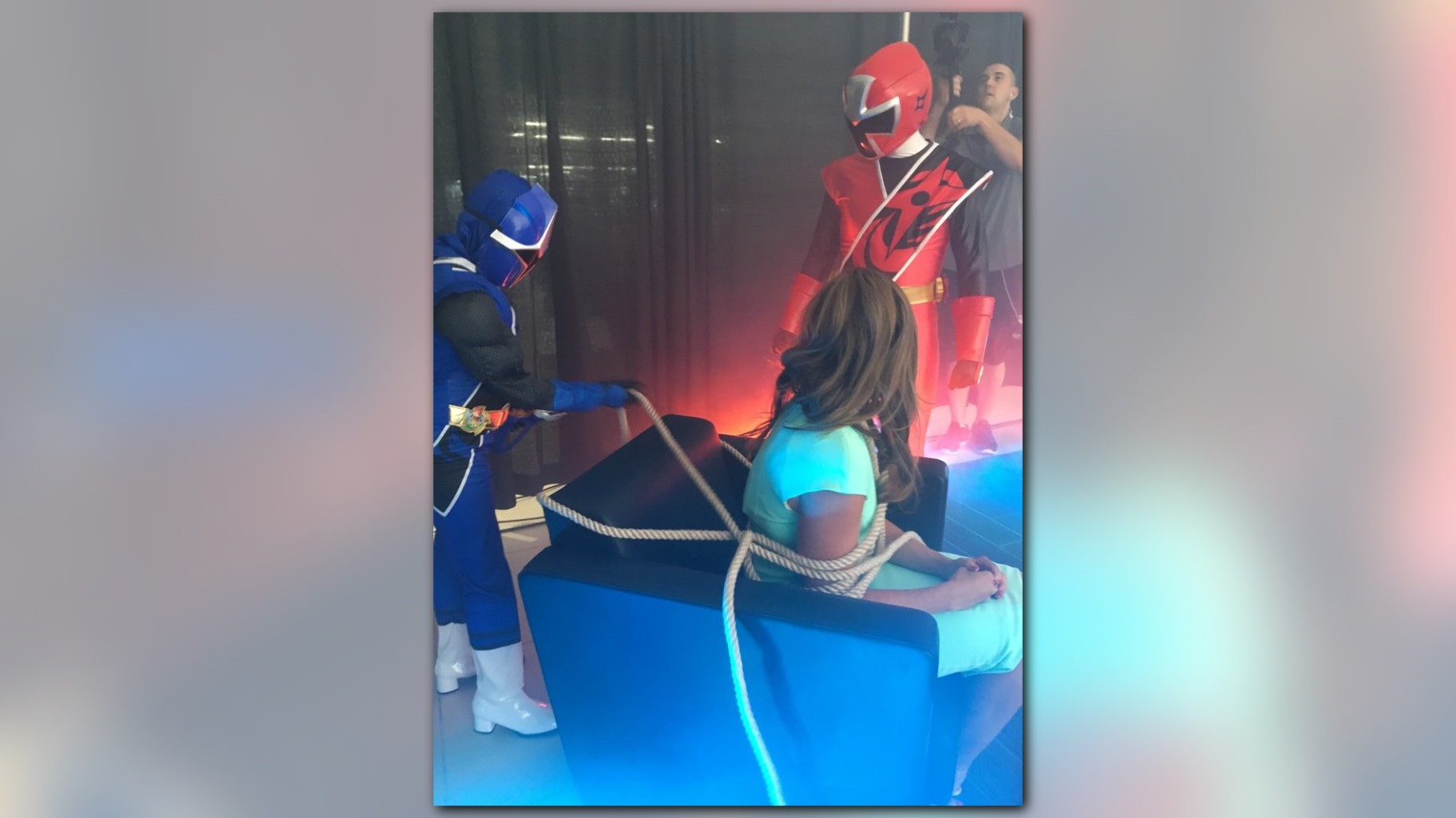 Her dream was to be the Blue Power Ranger for a day.
So, with Make-a-Wish Colorado, 9NEWS, and Downtown Denver BMW, Reagan did just that.
Her adventure took her all weekend. She participated in grueling Power Ranger ninja training to prepare for her mission.
On Sunday, she got word Corey Rose had been taken 'captive' by Ripcon! Oh no!
RELATED: Why 9NEWS is helping 9-year-old Reagan save Denver this weekend
Reagan set off on the hunt to rescue Corey, with the help of the Red Power Ranger. Together, they defeated a gang of minions in the 9NEWS backyard, but as they were warding off their evil nemesis with yet another power punch, the villains managed to slip away.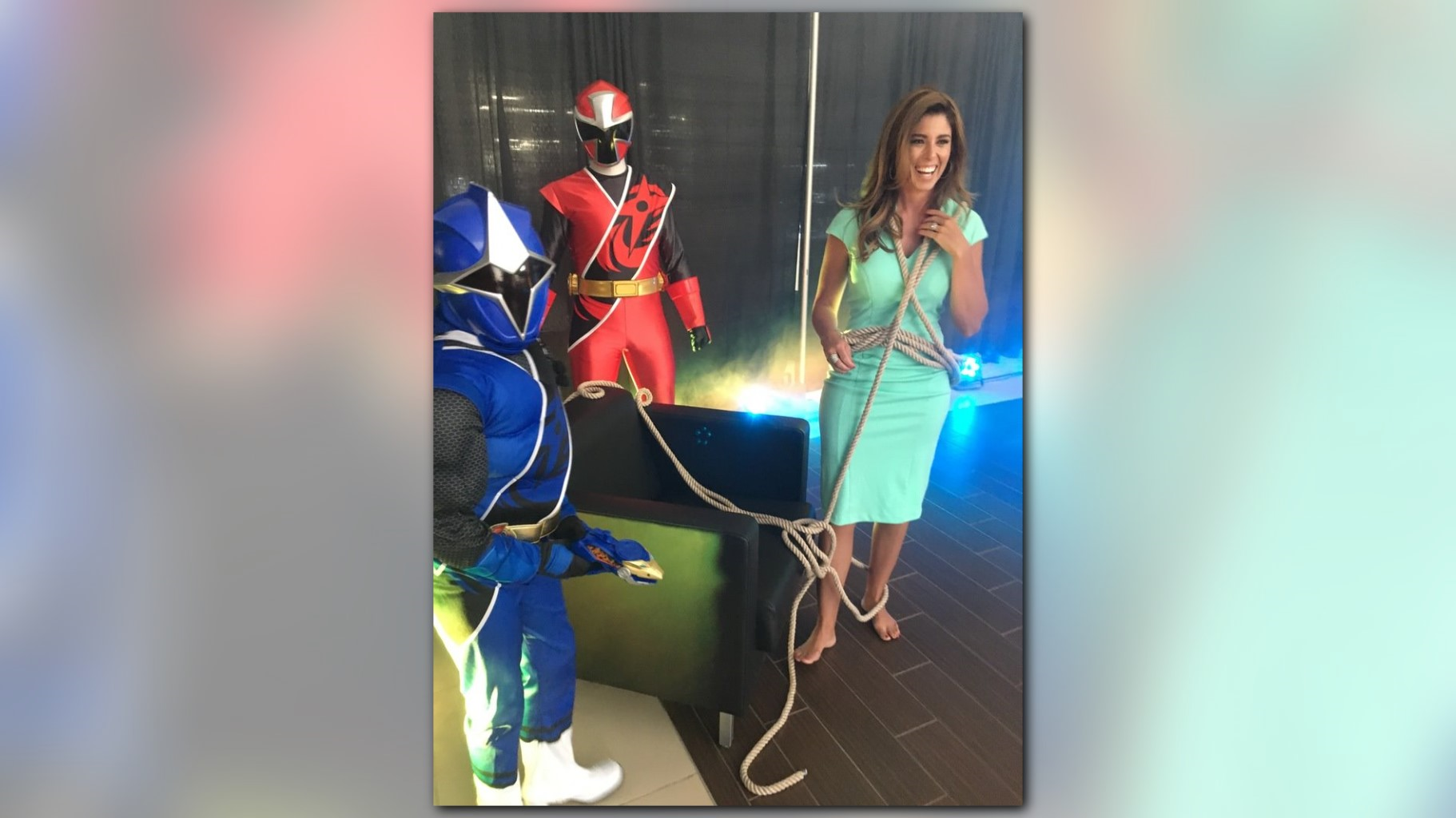 Reagan got word Ripcon was taking Corey to Downtown Denver BMW. She followed in hot pursuit.
When she arrived, the Red Ranger was waiting for her. Together with her strength, bravery and morph blaster, she defeated Ripcon and rescued Corey Rose, all to the enormous cheers of her friends, classmates and family who had gathered to watch.
When asked what her favorite part about being a Power Ranger was, she replied, "I like saving people."
Way to go, Reagan!
Corey Rose helped make Reagan's wish possible not only by participating on Sunday, but raising the funds necessary for the young girl to be transformed into a Power Ranger for a weekend.