KUSA – Think about the last time you saw snow in the Denver metro area. It's been a long time - 197 days, to be exact.
As we continue to wait for flurries, Denver closes in on breaking a record set back in the 1930s. The latest, first measurable snowfall in Denver was recorded on November 21st in 1934. Denver is just nine days away from tying the record.
On Saturday afternoon, Damon Miller and his wife, Katie, enjoyed the unseasonably warm weather and a walk through Washington Park. The couple pushed along a stroller carrying their baby boy, Nolan.
"It's beautiful," Katie said. "Yeah it's a really nice temperature," Damon chimed in, adding, "We know one day it can be like this, and the next day it can be three feet of snow, so we're enjoying it while we have it."
About 30 minutes south of Denver, Santa Claus was doing his best to stay cool outside his cottage at the Outlets at Castle Rock.
"It's been quite warm, I gotta tell ya," Santa said.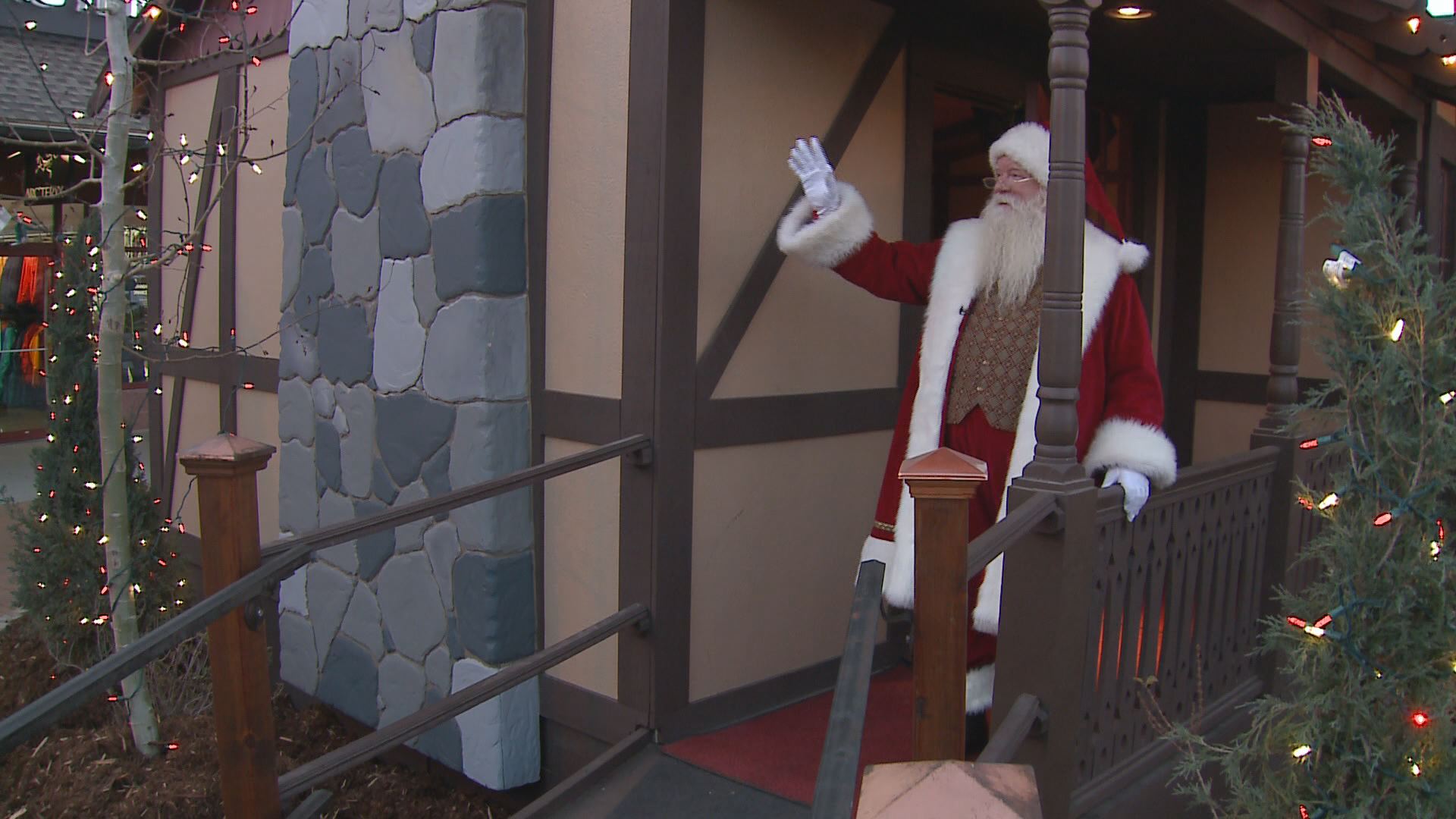 Usually, by the time Santa arrives for the annual Tree Lighting Concert in Castle Rock, snow has fallen in the metro area. This year, Santa didn't realize that he should have packed for sunny weather in the 60s.
"I kind of wish sometimes Santa had some shorts," Santa said with a laugh.
In the meantime, Santa has a strategy for keeping cool.
"I just put up with it and change my shirts every day," he said.
As for snow, Santa was hopeful it would come to the metro area before Christmas.
"Santa seems to bring out the best in the weathermen, so we're just going to hope and pray for snow."