Some folks put up cob webs or skeletons for Halloween. A man in Highlands Ranch goes all in with pumpkins.
Jim Christopherson has 250 jack-o-lanterns in his front yard. He carved all of them himself.
Woody and Darth Vader are a couple of the characters lit up in on his front lawn. Walter White, Elmo, the Minions, and even the Little Mermaid are few of the others.
Christopherson and his wife love Halloween. Their basement is full of decorations. Their house used to be a spooky sight in October. Some of their decor wasn't for the faint of heart.
"There's enough scary things in this world," Christopherson said. "We changed our house from scary to family friendly."
It started with just a few pumpkins around the doorway. Over the years, the pumpkin population at the Christopherson house has grown. And so has the crowd.
Christopherson said hundreds of people come to the house during the fall. He expects nearly a thousand to come next weekend.
And the pumpkins don't just light up. They're synced to spooky-themed music. "Thriller" and the Ghostbusters theme plays as the lights flash on and off.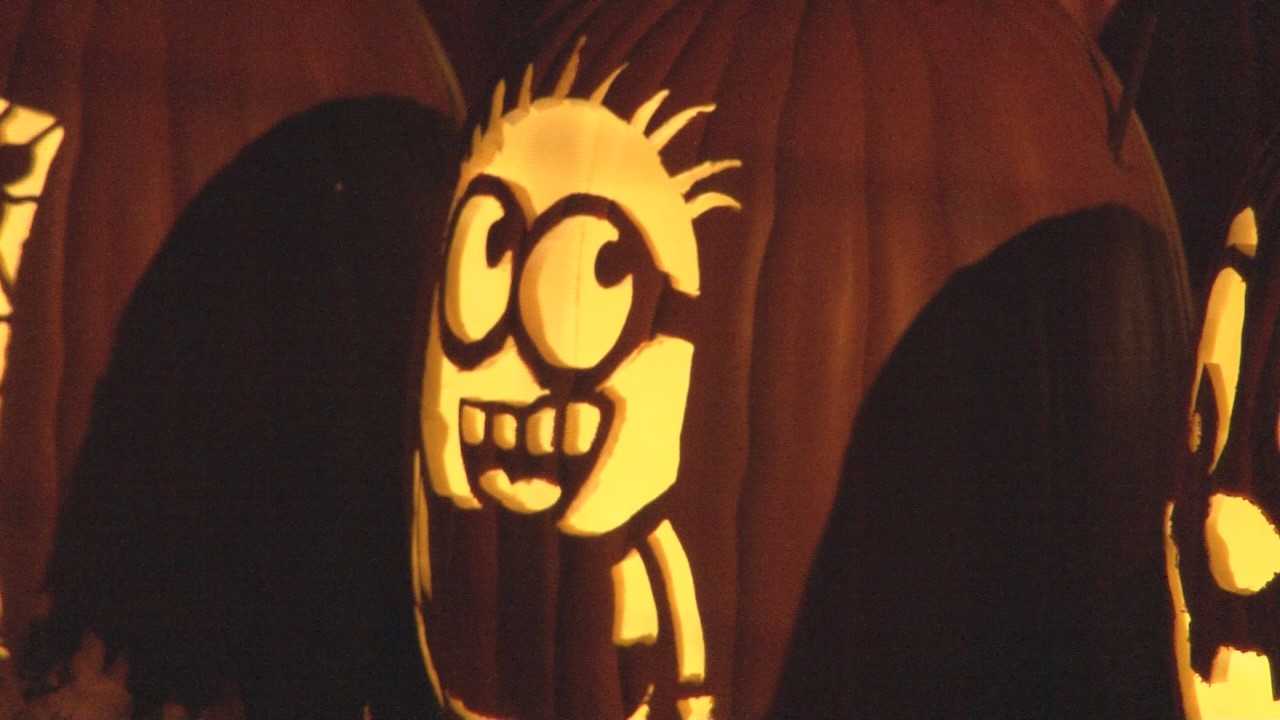 "It's a passion, a love of my wife's and mine to do this for a long, long time. We've been doing this for 20 years," Christopherson. "Providing an evening where a whole family can simply have fun is the reason we do this."
You've got two more chances to check out the pumpkins. They'll light up next Friday and Saturday night from 7 - 9 p.m. on Gray Fox Court in Highlands Ranch near Lincoln and Quebec.