This 12-year-old girl probably loves animals more than you. After all, she spends most of her free time coming up with new ways to help them.
Tabor Tiffany began volunteering at her local animal shelter, Rifle Animal Shelter, when she was just 8 years old.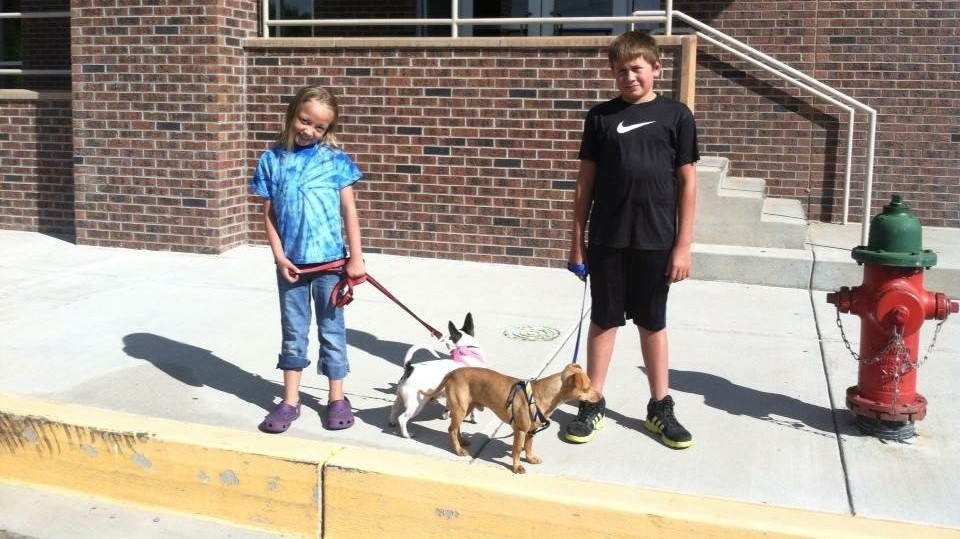 What started as walking dogs and helping out around the shelter has turned into fostering and raising money.
"We've fostered three other dogs and I can't even count how many kittens," said Tabor as she held a tiny, gray tabby cat.
One foster kitten was so young that Tabor and her family had to bottle-feed her, which Tabor says was a lot of work.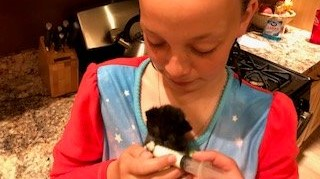 But volunteering and fostering was just not enough for this young animal lover.
When the manager of the Rifle Animal Shelter told Tabor and her mom that they wanted to open a new location, she immediately thought of ways to help raise the money they needed.
"She said it was going to cost like $4 million and I wanted to help out," Tabor said.
Her first idea was to make dog beds, with sewing help from her grandma. After selling 30 of these homemade beds, Tabor handed over all of the $550 that she made to the animal shelter.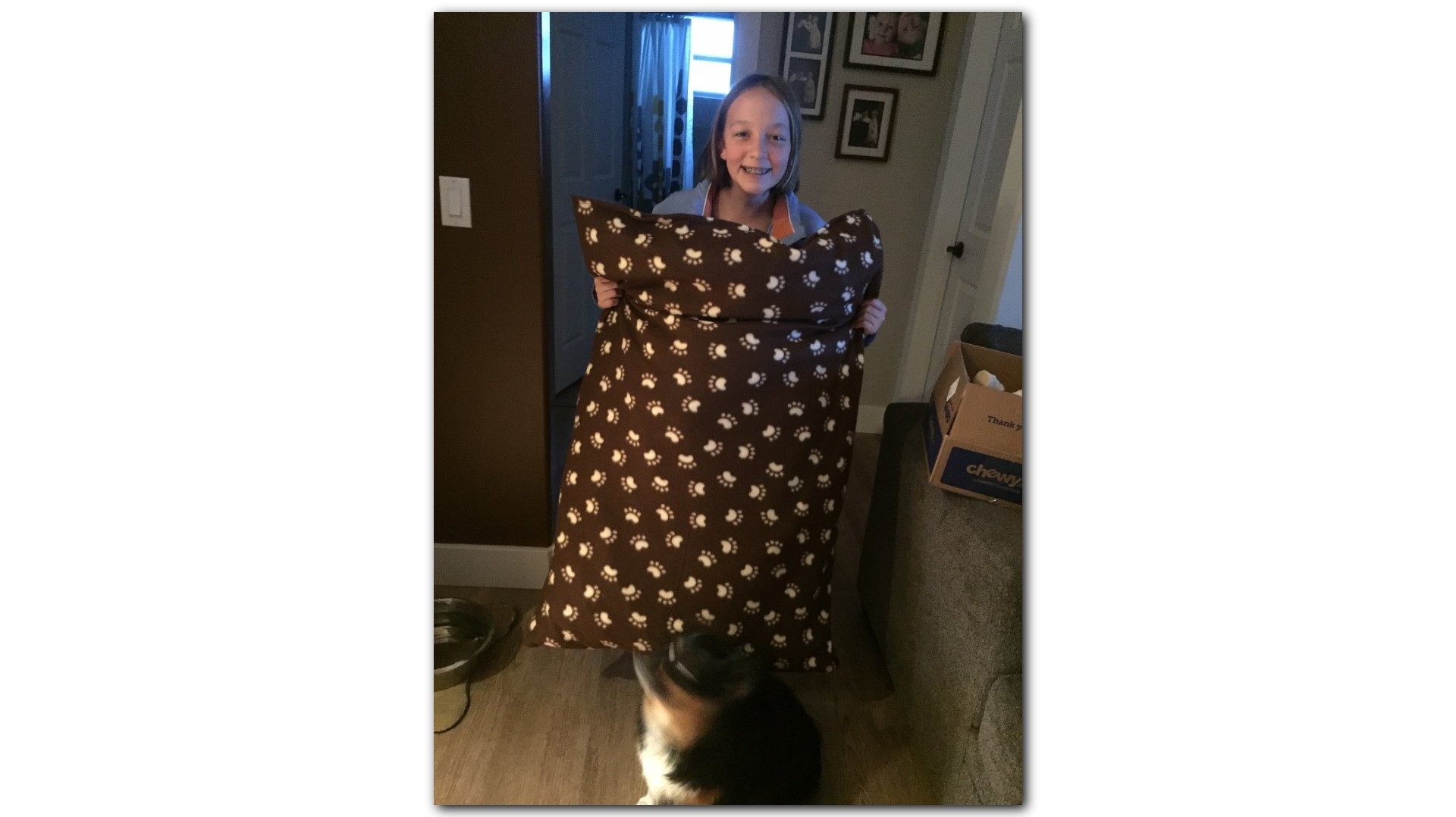 Tabor recently finished her newest fundraising idea, a chapter book about a rescued dog. It's called Second Chances and 20 copies have already been sold for $10 a piece.
Her mom, Mandy Tiffany, said her daughter spent months writing and editing the book. Her teachers helped her during lunch and recess breaks at school.
"It's fun to make stuff," Tabor said, "and then I like to sell it and then I just give it to the animal shelter for the animals."
Tabor has a book signing coming up at the Rifle Animal Shelter and hopes to raise even more money.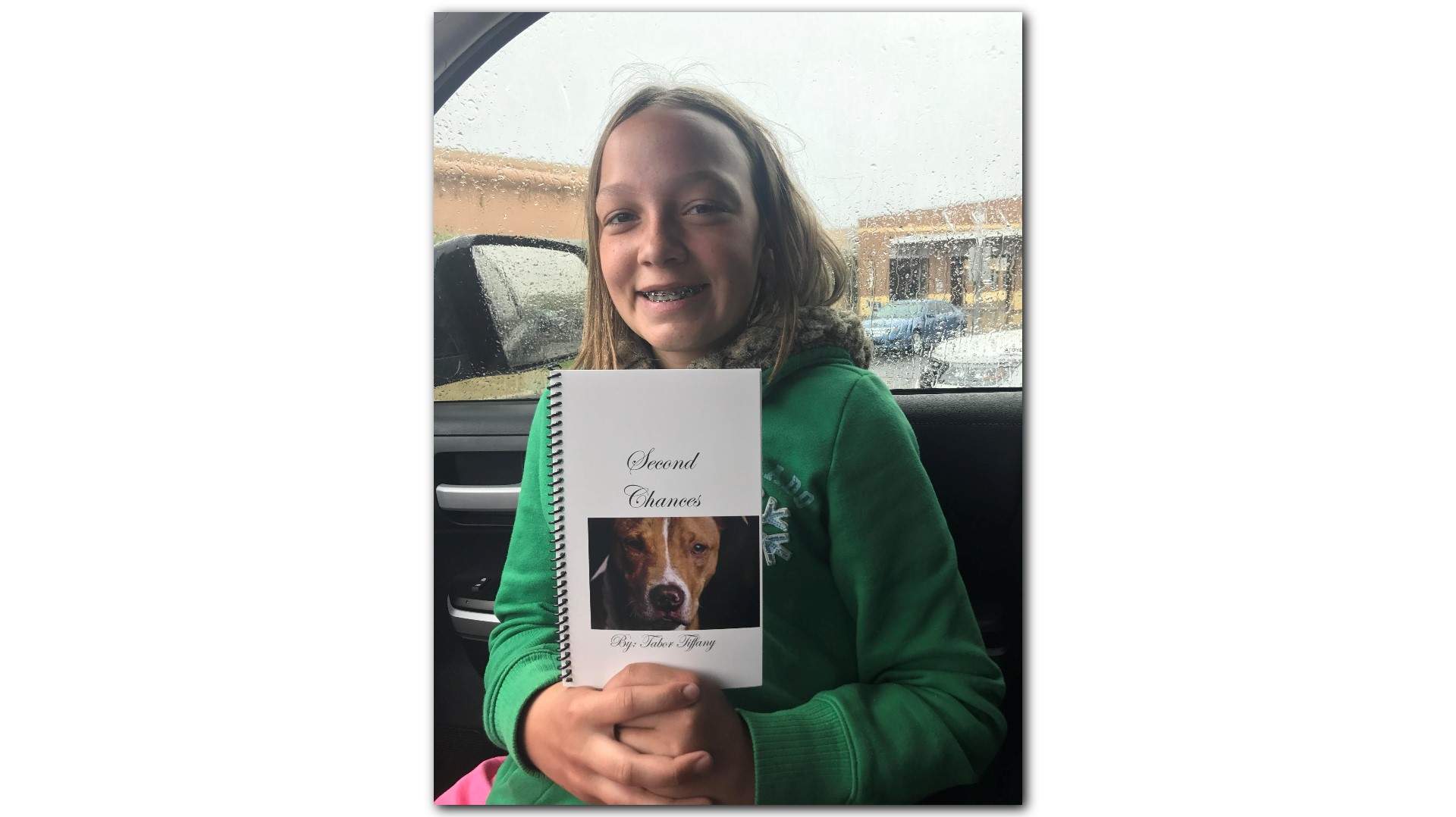 "I just wanted to help them out because I knew that they were helping the animals, which don't have homes, that are looking for their forever homes," Tabor said.
The young animal lover doesn't have any new fundraising ideas, yet, all she knows is that she will keep doing whatever she can to help the animals.