A little girl who got her dream to come true thanks to the Denver Police Department has passed away, but not before leaving her mark on the Mile High City.
Olivia Gant had a neurological disorder, and one of the things on the 6-year-old's bucket list was to catch some bad guys with police.
Back in April, officers got Olivia geared up in a uniform and she rode along in a squad car with an officer.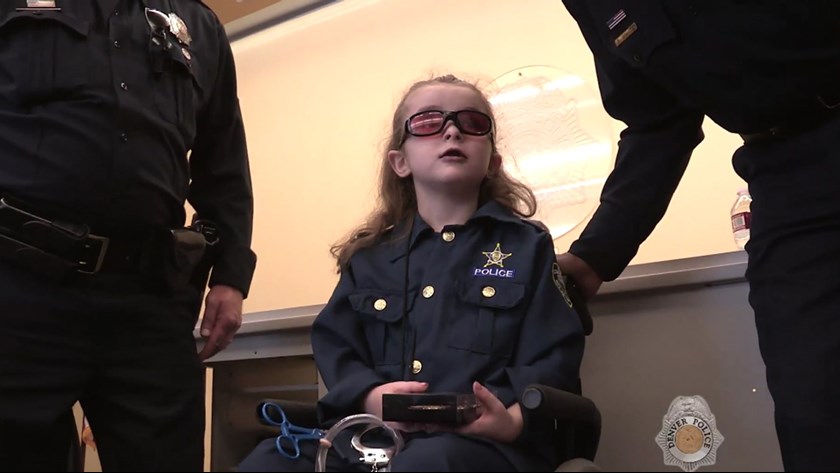 Her mom previously said they've had to call 911 several times because of her medical condition, so Olivia wanted to be like officers who come and help her.
"It was an honor to know her and we send our deepest condolences to her family," the Denver Police Department said in a Facebook post.
Thanks for making Denver a little safer, Olivia!