Mike Cimbura was diagnosed with ALS in 2015.
Within 10-months of diagnosis he was on a ventilator, a feeding tube and 100% confined to his wheelchair.
A stark contrast to his life prior; avid cyclist, snowboarder, involved husband and father of three kids.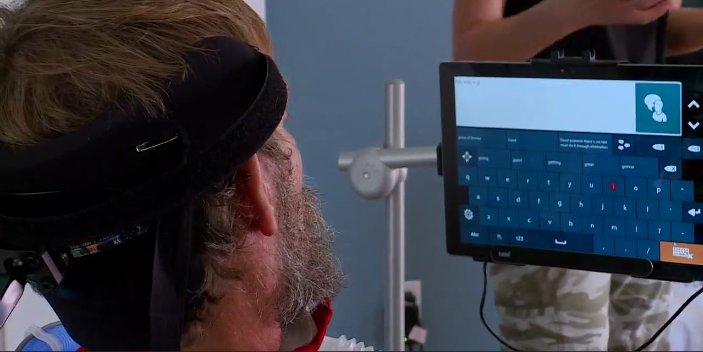 Independent.
"I can't give my family a hug. I can no longer move any part of my body except for my eyes. I am a big blob of deadweight," says Mike Cimbura as he types out his response using just his eyes.
They are the one thing that allows him to not live in a silent world. The only thing he has control over right now.
A blink communicates yes. Two blinks no. He uses a specialized iPad that calibrates to his eyes in order for him to type up messages.
"I use a computer that reads my iPad session and allows me to select items on my screen. I can easily make mistakes if I can't find the word in time LOL," types Mike.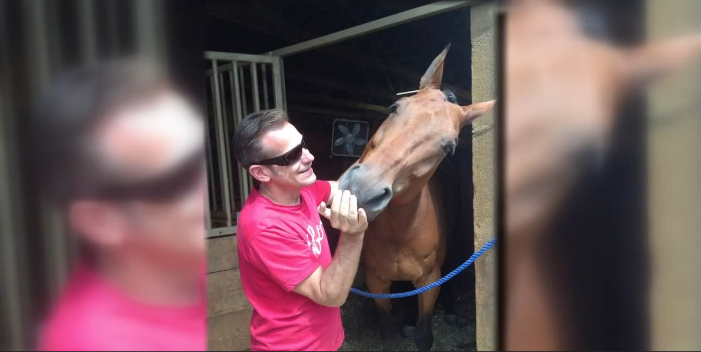 Mike is still sharp as ever. His brain function remains the same. But it took him hours just to type up a few sentences.
Mike met his wife, Nicole, in high school.
"We both started dating and thought it would be a short summer fun thing," says Nicole.
But it's been a love that's been 'for better AND for worse'.
"We just celebrated our 24th anniversary so I'm extra emotional right now," says Nicole as she chokes back tears.
Nicole and Mike have worked hard to educate people on ALS and change laws that desperately need changing.
"If you are terminally ill why should you not have the ability to try drugs that are stuck in the FDA pipeline," says Nicole.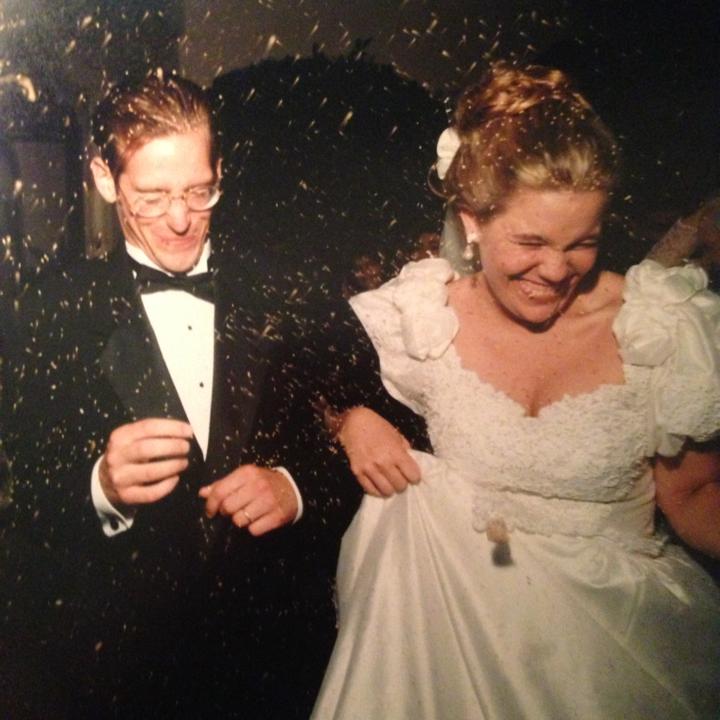 Mike was able to try one of those drugs.
"Within 24 hours of getting his own stem cells, he was able to move his fingers again which were the first thing to go paralyzed. He was able to stand without assistance. It was crazy," says Nicole.
And with this potential cure, that's where it stopped. Mike wasn't allowed to get the treatment again.
"If you've participated in a stem cell treatment you aren't able to get into another trail," says Nicole.
It's heartbreaking knowing there is something that can help Mike but the FDA doesn't allow it. It's something Nicole is working very hard to change.
RELATED: Biking through Colorado to defeat ALS
Other countries use our trial data and actually allow their patients to continue being part of the treatment and studies.
So you ask, why don't they just move? To be part of the trials in other countries you typically have to be a resident for a year and that's time those with ALS don't have.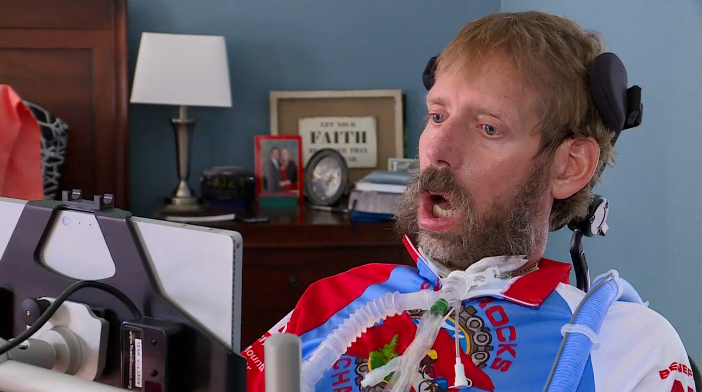 Many people think they qualify or get assistance from Medicare or Medicaid. They don't for several reasons. And it costs $6,300 every month to just care for Mike.
"Which is more than I make as a teacher, by quite a bit," says Nicole.
RELATED: Bike builder delivers 'little joys' to cyclist with ALS
Another reason their goal is to build an ALS Center here in Colorado and their method called "The Bootlegger".
It's a bike Zach Yendra made specifically for Mike so they could ride together.
In a little more than a year, Mike and Zach have biked hundreds of miles together in races like the Death Ride Tour all to raise awareness and money for the center .
Cycling isn't like it used to be for Mike, but he still loves every second as it was, by far, his first love.
Now, Mike's goal is to ride coast to coast to raise money to get an ALS center here in Colorado. Only a few exist in the country.
Team Cimbura is making arrangements now to ride from the Ellen Show to the Today Show May or June of next year at which point we will update ahead of the ride and follow his journey across country.
You can also go here for more information about the ALS Center, Mike and his family, the coast to coast ride or donate online: https://www.crowdrise.com/o/en/team/withstand-als