KUSA – Denver's mayor and police chief made it clear Saturday afternoon that local police would not do the job of federal immigration officers.
Mayor Michael Hancock and DPD Police Chief Robert White joined other city leaders at Place Bridge Academy for an immigrant and refugee community forum.
"In Denver, Colorado, we'll remain open and inclusive and a city of opportunity for all people," Mayor Hancock told the crowd that filled seats at the school auditorium.
The familiar words from the mayor resonated with many in the crowd who had questions about President Trump's executive orders and recent immigration raids in California and other states.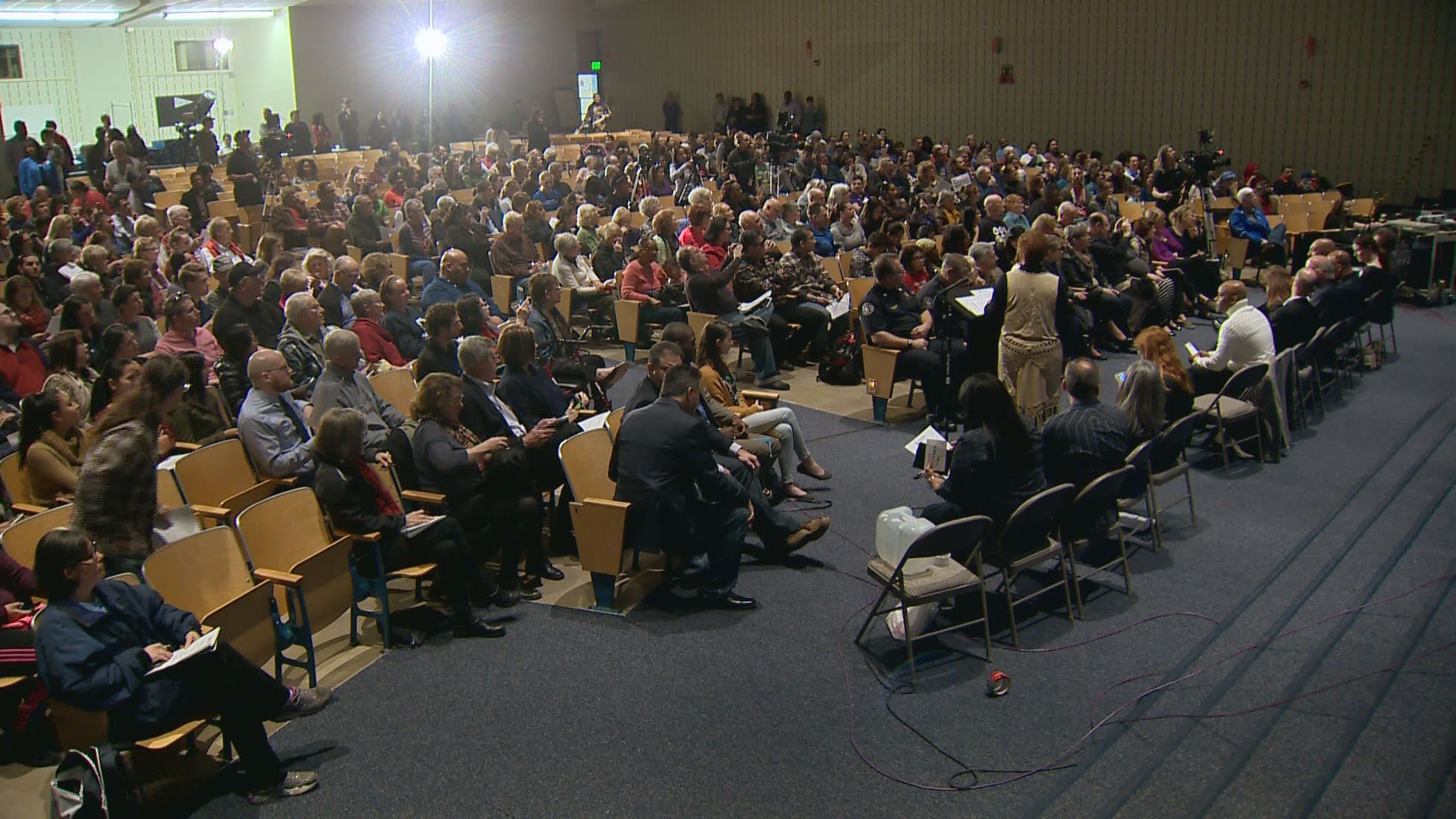 Immigrant advocacy groups have claimed recent raids conducted by Immigration and Customs Enforcement were tied to President Trump's executive orders. ICE pushed back against those claims Friday.
"We all went to bed and woke up this morning with images of roundups around this country," said Mayor Hancock, addressing the crowd on Saturday. "I need to clarify very clearly for you, that under no certain terms will our Denver Police Department change the way it serves and protects the citizens of the city," he said.
DPD Police Chief Robert White later told the crowd the Denver Police Department will not do "ICE work."
"We do not arrest, detain individuals or question individuals because of their status," Chief White said.
Mayor Hancock also addressed questions about whether Denver was a sanctuary city. Local attorney Whitney Leeds pressed the mayor during the Q&A session whether the city would embrace the title of sanctuary city and consider sanctuary measures passed by cities like Boulder.
"The city of Denver – it says that it's doing things and yet we don't see the policy," Leeds said.
Mayor Hancock told 9NEWS accepting the label of "sanctuary city" does not extend any additional protections to the people of Denver.
"Mayors are grappling with this all over the country, and as I've looked at sanctuary policies, they all say something different," Hancock said.
Not everyone who attended the forum was in favor of Denver embracing the sanctuary city label. Barbara Fallon told 9NEWS she believes sanctuary cities will put a strain on the country and cause division.
"I don't see the long-term good out of a sanctuary city fight," Fallon said.
Saturday's forum came a day after Mayor Hancock added Denver to a coalition of 20 cities and counties asking the U.S. Supreme Court to uphold protections for immigration detainees.