A pumpkin stomping event at the Denver Zoo Thursday didn't go quite as planned.
The zoo's youngest elephant, Billy, was given two 600-pound pumpkins to crush, but after sniffing them, and flipping one over, he shied away from the giant gourds.
However, the zoo's other Asian elephant, 12-year-old Bodhi, stepped in to get the job done.
"He was a little scared or maybe just didn't want to do it today," Denver Zoo Spokesperson Marina Belisle said. "So we brought out a different elephant and he is really enjoying it. He squashed both and is eating it and loving it."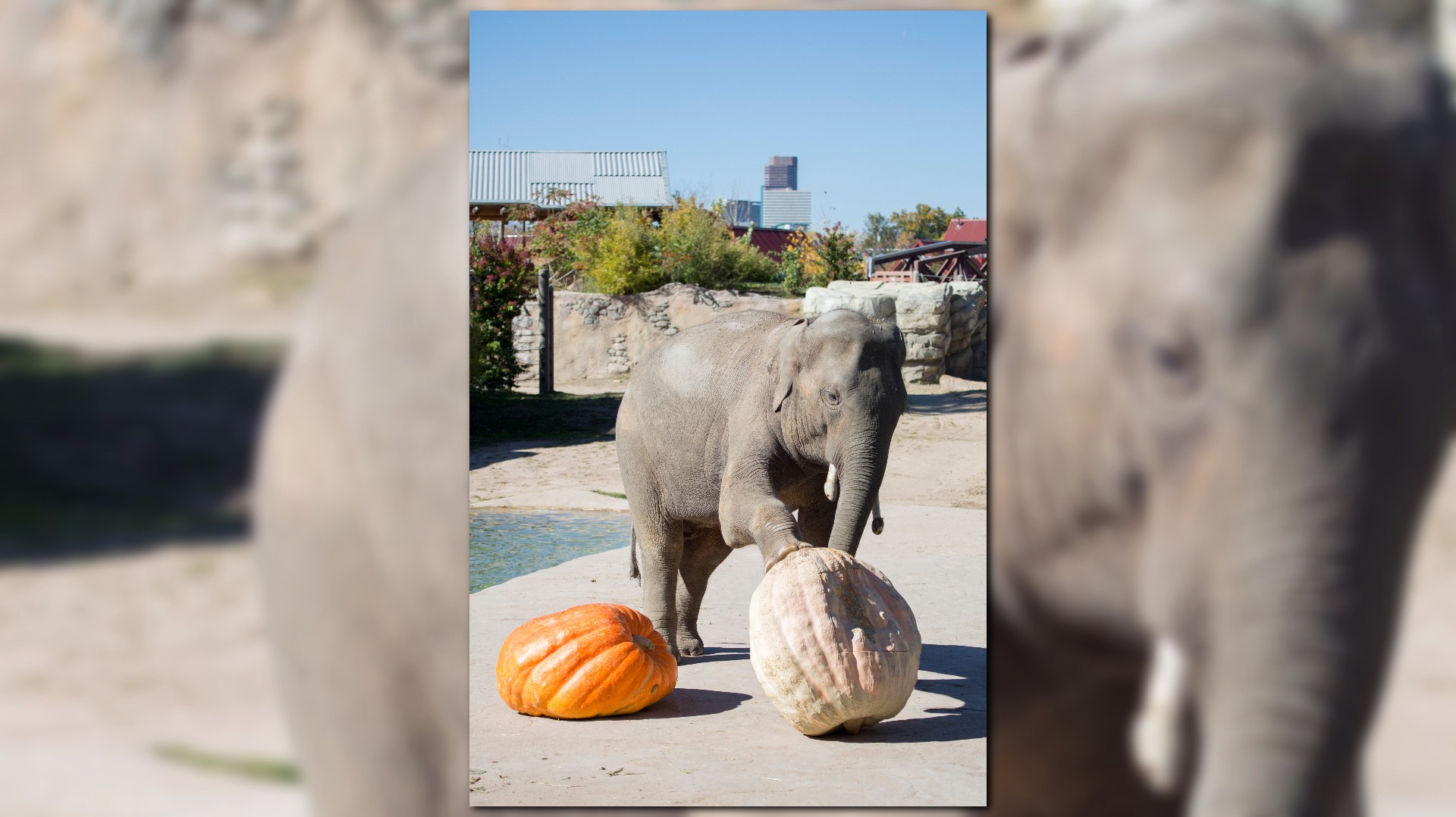 Thursday's pumpkin smashing was the zoo's way of promoting their "Boo at the Zoo" event happening over the next two weekends.
Boo at the Zoo offers trick-or-treat stations for visitors, along with animal demonstrations.
This event is included in the price of regular Zoo admission.