Did your kiddos catch a leprechaun last night?
If you are wondering what we are talking about, let us explain.
Leprechaun traps are elaborately designed structures used by parents and elementary schools to celebrate St. Patrick's Day.
Folklore says that in order to catch a leprechaun, you have to believe they are real.
If you are a believer, the next step is to create a trap and put it out the night before St. Patrick's Day.
If you do manage to outwit these highly intelligent creatures and catch one, you will receive three wishes.
The folklore goes on to warn that you should choose those wishes carefully. If you choose the wrong wishes you may find yourself with a lifetime of bad luck.
Luckily, for those kids who have spent hours creating their traps only to be outfoxed by our little green-loving friends, leprechauns show their thanks for their efforts by leaving behind presents and candy.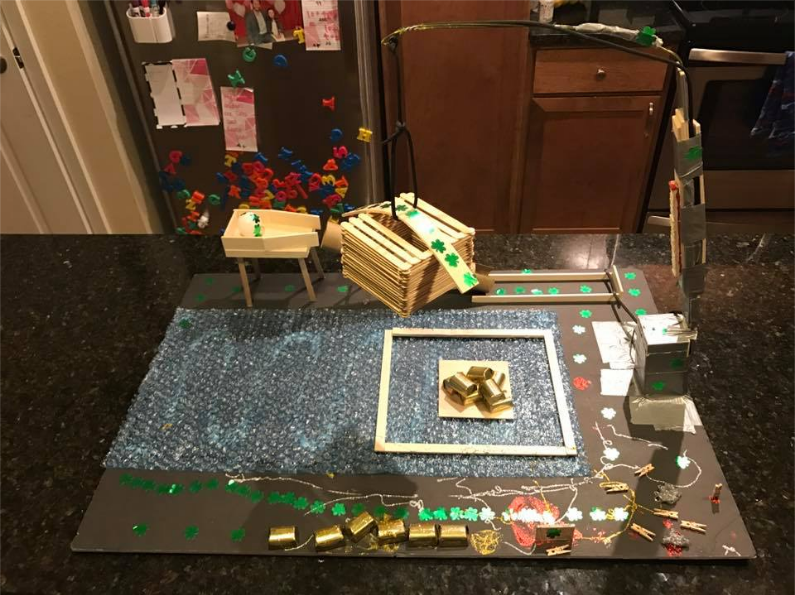 Similar to the elf on the shelf concept, these well thought out crafts have gained quite a bit of momentum.
This means you likely woke up to a news feed full of kids (and parents) who put forth their very best crafting efforts in an attempt to trap a leprechaun.
Did you make a leprechaun trap? Share it with us #Beon9
Has all this leprechaun talk left you wanting to learn more? Here are 9 things to know about Leprechauns