Denver's inaugural Breakfast Burrito Day was by all measures a hit.
Burrito-loving Coloradans flocked to area restaurants Saturday to celebrate what Mayor Michael Hancock has officially dubbed Breakfast Burrito Day.
Santiago's offered up burritos for $1.25 – the same price as when they opened in 1990, while Illegal Pete's five Denver locations served up free breakfast burritos from 9 a.m. to 1 p.m.
Both chains saw scores of people lining up to get their hands on a free or cheap breakfast burrito.
Santiago's near I-25 and Hampden saw a long line of people wrapped around the outside of the restaurant.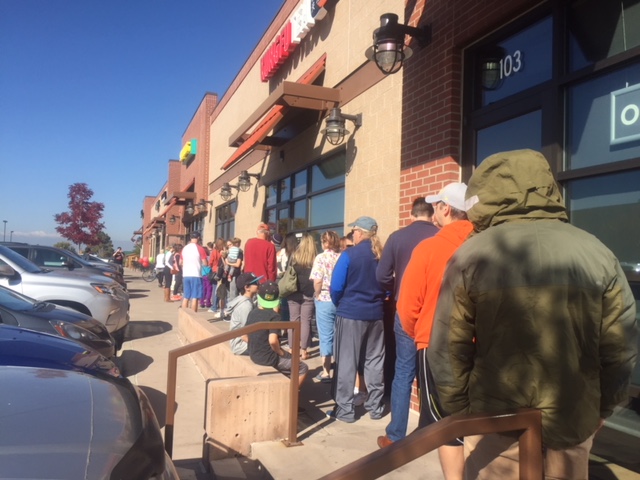 A similarly long line was also captured outside of Illegal Pete's on South Broadway.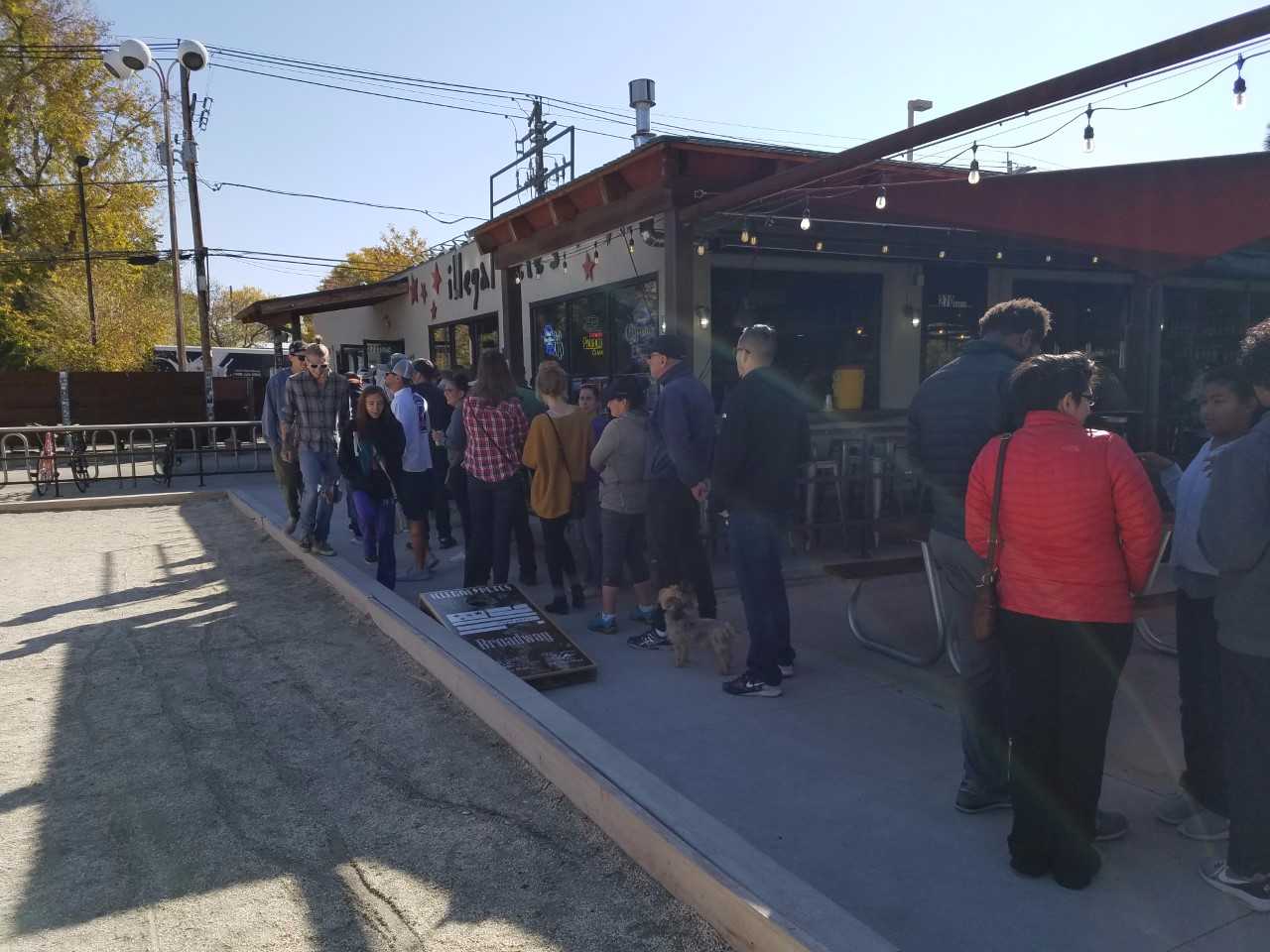 Some even took to social media to show their support of city's newest food holiday.
I love Denver! Our Mayor declared today #BreakfastBurritoDay & a ton of places are offering them FREE! pic.twitter.com/B2mX9xAel5

— Meg🇺🇸 (@megolas1) October 14, 2017
If you're living right, every day is #BreakfastBurritoDay

— Maladjusted (@Maladjusted_357) October 14, 2017
I've never missed Denver more than today. That's because it is #BreakfastBurritoDay in Denver. pic.twitter.com/fkJU5Kl4tS

— Chris Greenley (@ChrisGreenley) October 14, 2017
Spicy hot goodness from Santiago's in Fort Lupton! #BreakfastBurritoDay #BeOn9 pic.twitter.com/7Pt0UMxyUP

— Rick Calhoun (@RickCalhoun) October 14, 2017
Thank you @MayorHancock for declaring #BreakfastBurritoDay on my birthday. It's an honor. pic.twitter.com/uAe0VIM4qv

— Brett Forrest (@BrettForrest89) October 10, 2017
Who says we can't play with our food? Breakfast burrito battle! #BreakfastBurritoDay #Beon9 #9news @Dan_Grossman pic.twitter.com/hgRK7tRKVR

— TaRhonda Thomas (@TaRhondaThomas) October 14, 2017
#BreakfastBurritoDay @illegalpetes pic.twitter.com/rS1GxW64KI

— verkan (@verkan) October 14, 2017
HUGE crowd of people on Evans this a.m. Ticket giveaway? Morning rave? New iPhone? No. It's #breakfastburritoday. Oh, Denver, you slay me!

— Tiffany Quay Tyson (@tqtyson) October 14, 2017
Thanks @MayorHancock for declaring today #BreakfastBurritoDay ! 🌯 Yum! pic.twitter.com/gfKiHUfX87

— Aly White (@akw513) October 14, 2017