A new shop in Denver is selling the trendy Thai-style roll up ice cream. It's already wildly popular in other states like New York and Georgia, but it's now making its way into Colorado.
So what exactly is rolled ice cream?
It starts with an ice cream based liquid poured on a cold plate. The plate is negative eighteen degrees, and it can solidify the liquid in just a few seconds.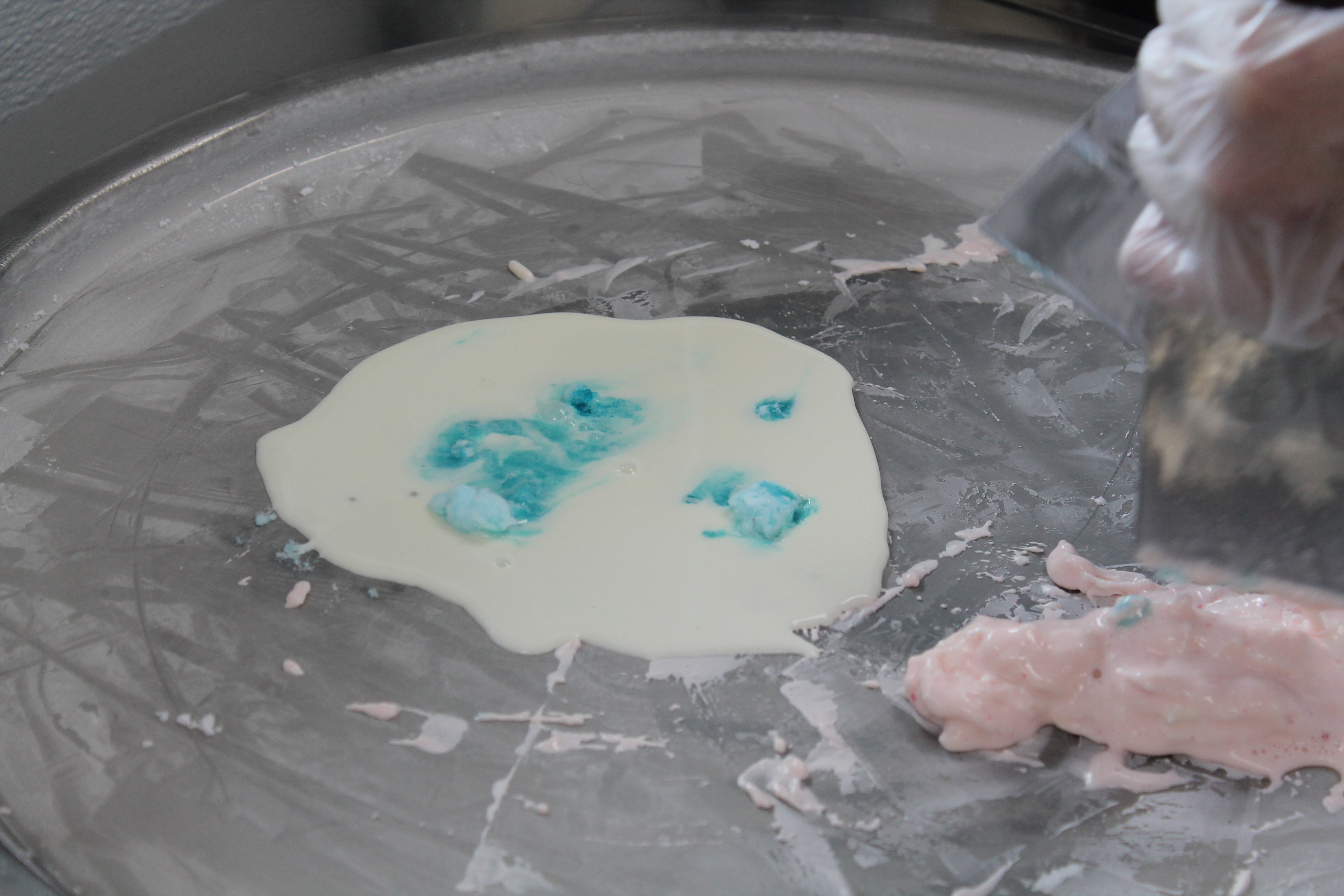 The workers move quickly to mix in ingredients like fruit and cotton candy before the ice cream takes its form. After it's thoroughly mixed, the ice cream is flattened and rolled.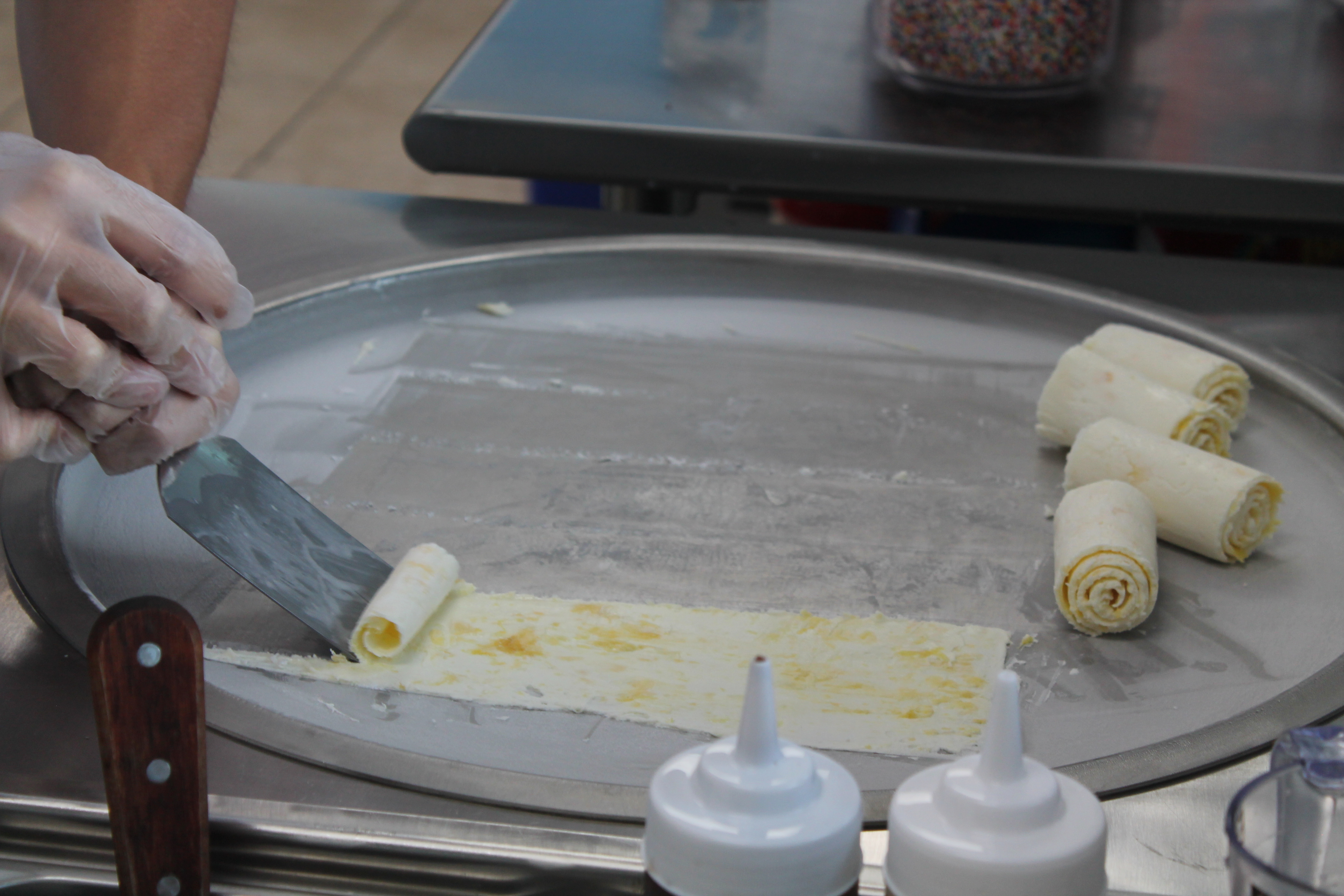 "It's freshly made in front of you," Tam Nguyen said. It's Nguyen's first time at Milk Roll Creamery. "I enjoy it more because you can watch your ingredients get mixed in."
Nguyen and his friend Carleen Seeland watch the process in fascination.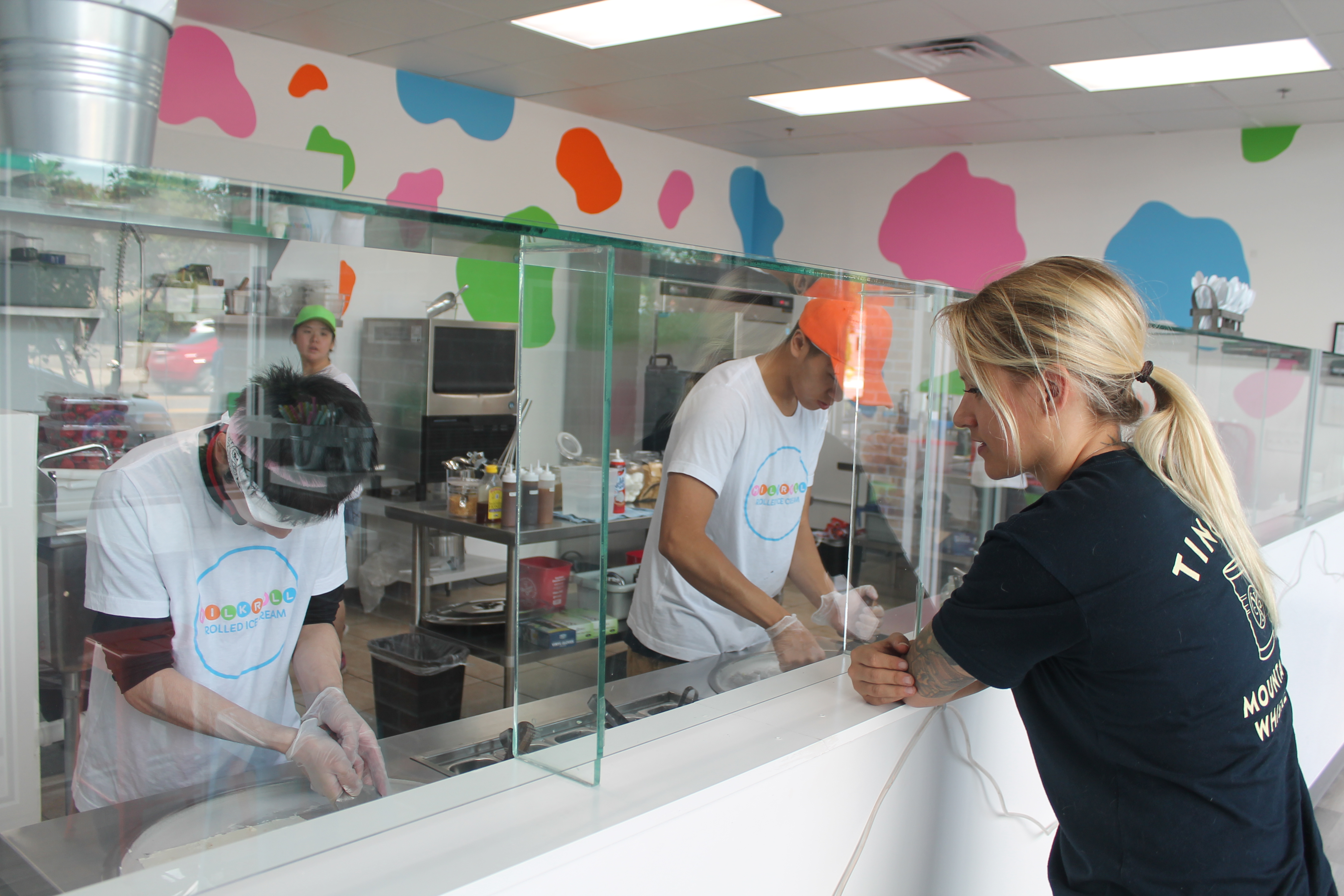 "I always saw YouTube videos on the internet from people in Thailand doing this," Seeland said.
The store on East Colfax Avenue was one college student's idea made into reality.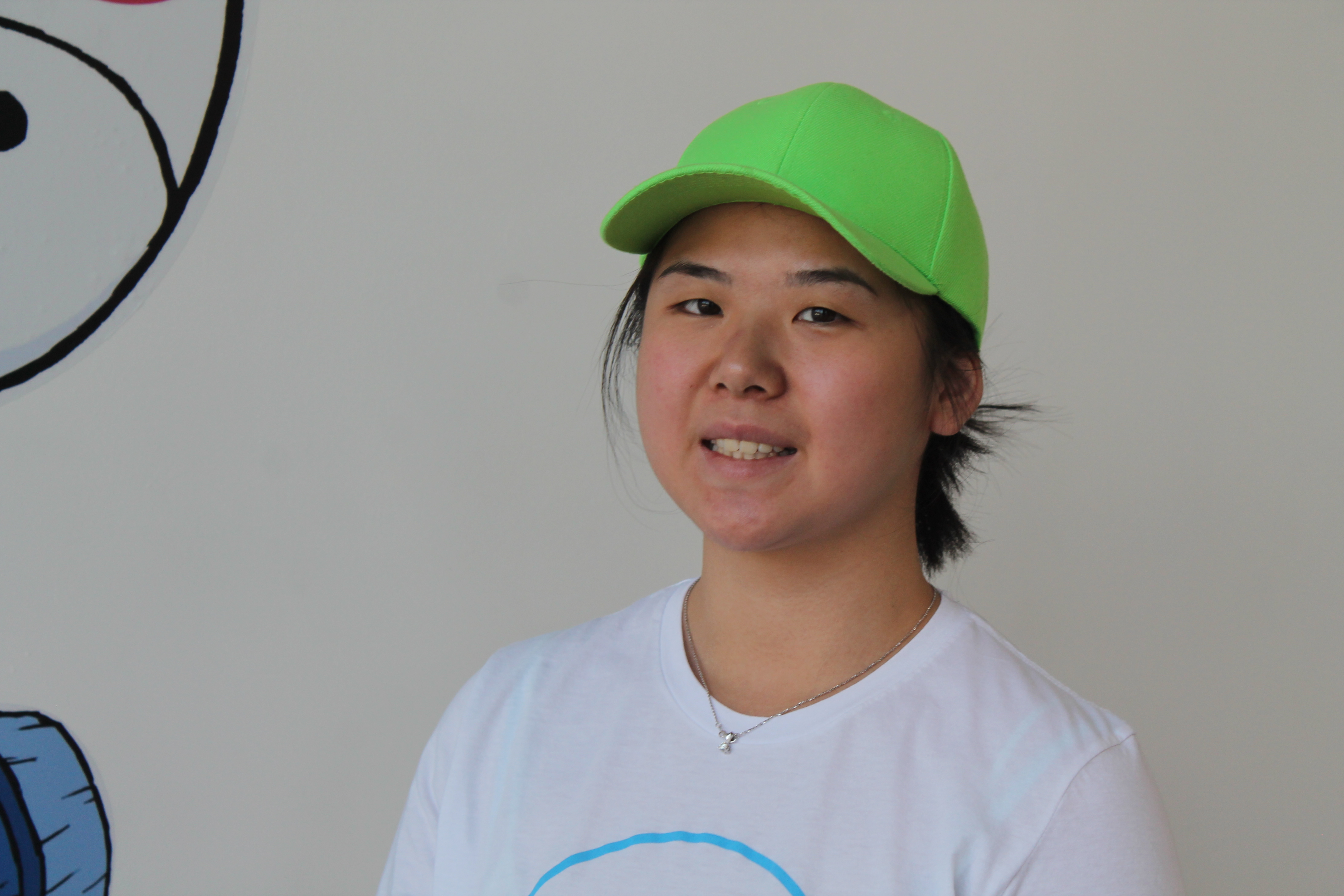 Mary Nguyen is a student at the Metropolitan State University, and surprisingly-- her major isn't business. She studies health care, but she definitely knows a thing or two about entrepreneurship.
When she's not busy studying, she's at the store chopping, flattening, and rolling ice cream.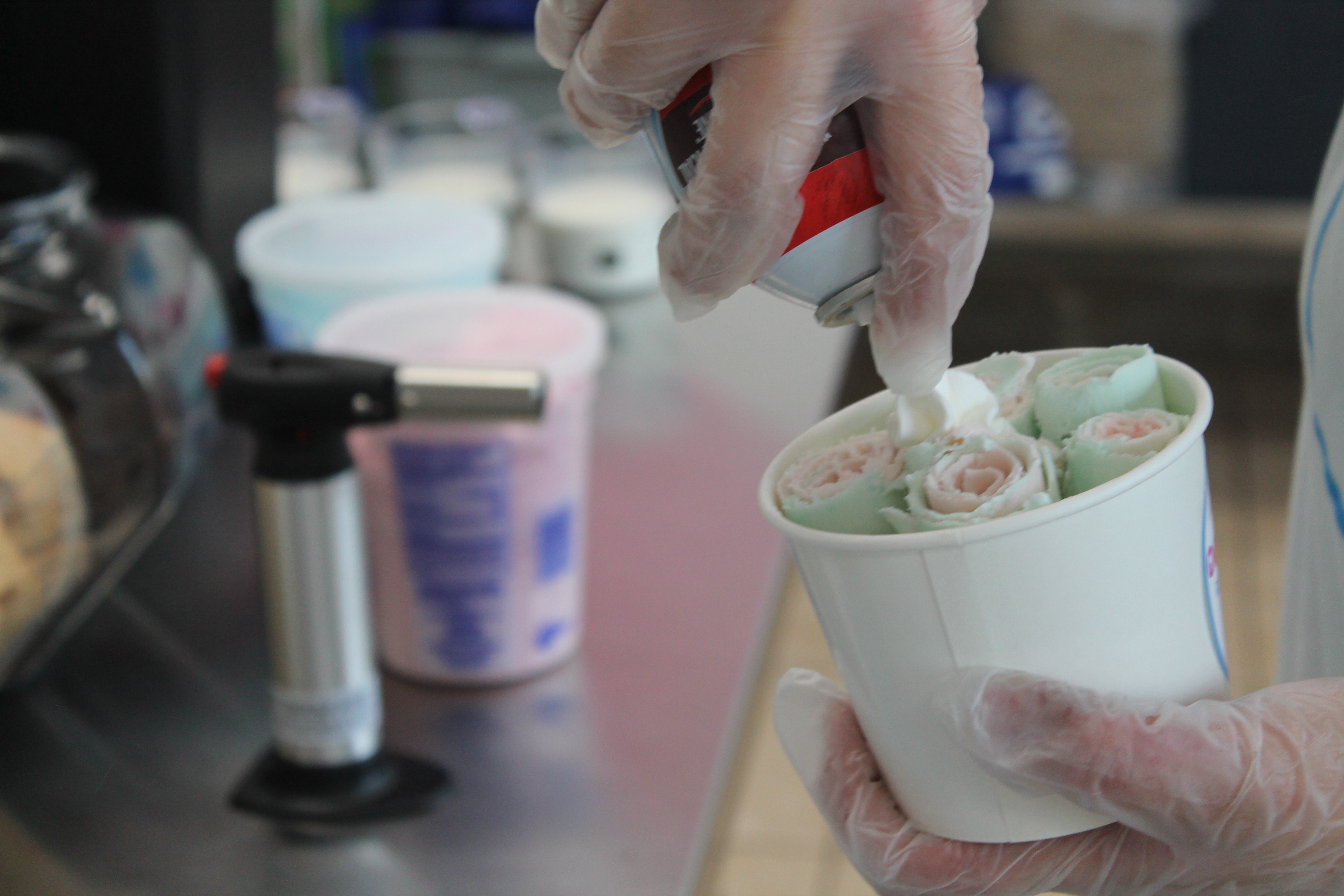 "A very good arm workout I'm telling you," Mary Nguyen said.
There's only a few left of the unicorn rolled ice cream, but the Milk Roll Creamery has new specials each month.