One is working to pay for college, the other to support her young child. Two servers at Litl' Bit Bar and Grill got a big surprise Wednesday night when a customer left each of them a $1,000 tip.
Kayley Jelenek has been a bartender at Litl' Bit Bar and Grill in Evans for two years. She's studying to be a high school English teacher at the University of Northern Colorado.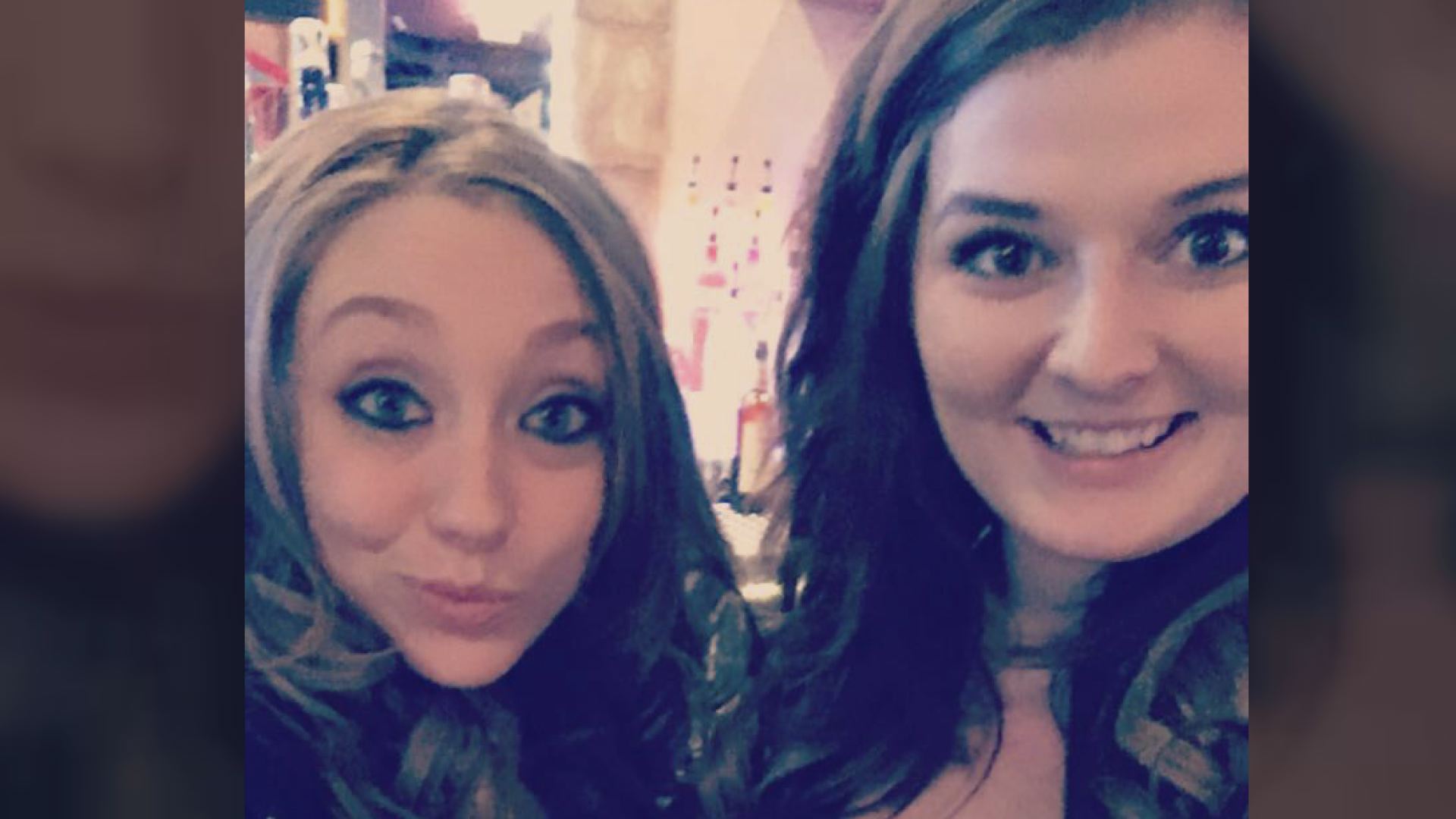 It was her birthday on Wednesday. A man at the bar overheard and bought drinks for the whole bar.
The same customer left Jelenek a surprise birthday gift: a $1,000 tip.
But he didn't stop there. Heather Behring is a server at the restaurant and a mother of a young boy. The generous customer left her $1,000 as well.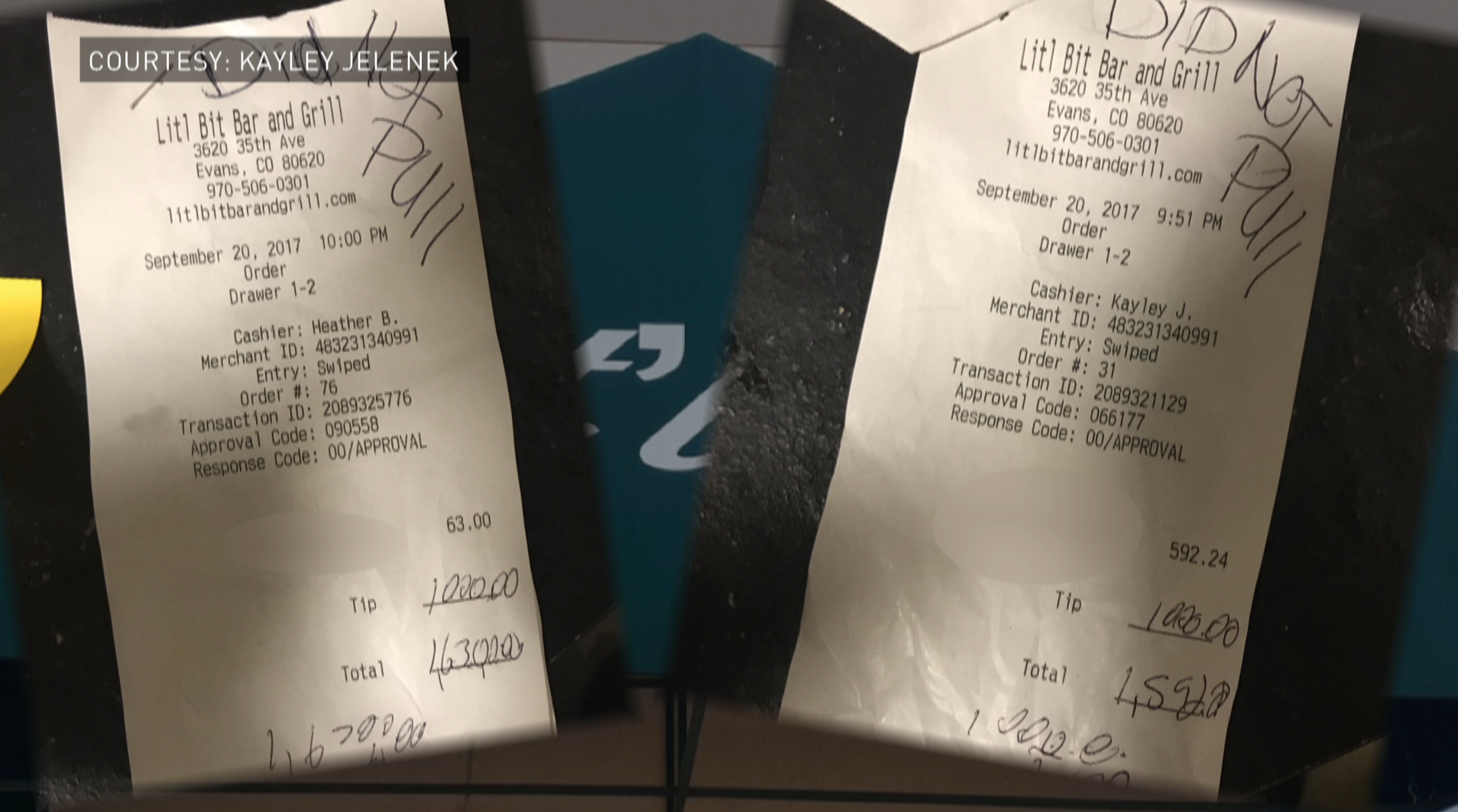 The two women were overjoyed. They went into the kitchen and collapsed onto the floor with excitement.
"We were like, 'This is the best night of our lives,'" Jelenek said. "It's gonna help us so much...we're going to be able to pay off all this stuff. And we decided to celebrate that night, and spend a little money."
Jelenek said she intends to use some of the money to help pay for her truck and her education.