The Salvation Army is doing its part for families who may need a little help making Christmas magical for their kids this year.
The organization is reprising its annual Christmas assistance program, which provides children's toys and grocery store gift cards to eligible families in the area.
"Thanks to the generosity of our neighbors and supporters, we are ready to help this year again," a release from the Salvation Army read.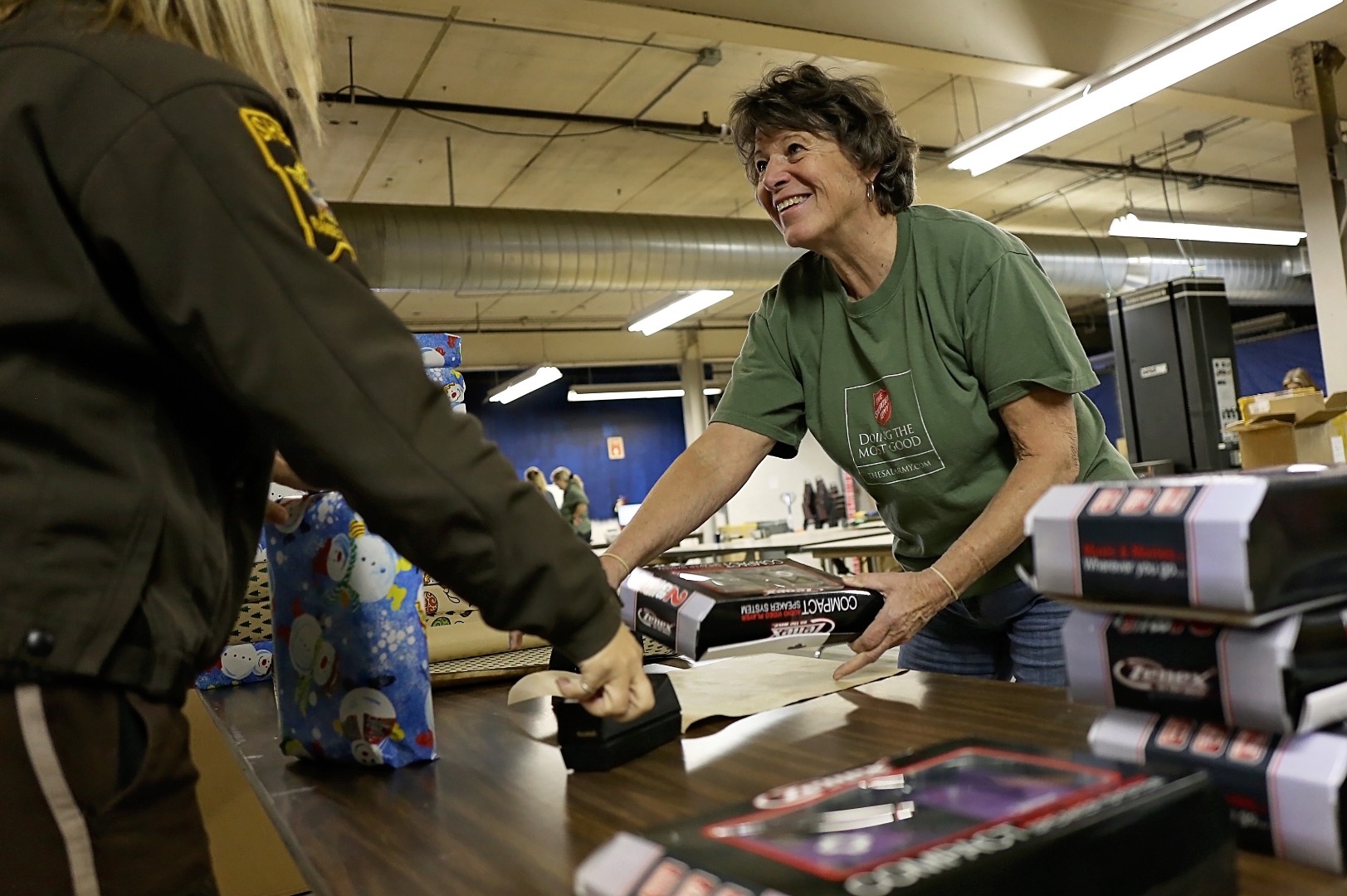 Anyone applying for assistance needs to bring a photo ID, 30-day current proof of address (a utility bill or lease) and a birth certificate or school records for all children in the household to one of the Salvation Army's six locations in the metro Denver area:
Denver: 4505 West Alameda Avenue, Denver CO 80219, 2915 High Street, Denver CO 80205 and 2821 West 65 Place, Denver CO 80221
Littleton: 3900 East Arapahoe Road, Denver CO 80122
Aurora: 802 Quari Court, Aurora, CO 80011
Broomfield: 1080 Birch Street, Broomfield, CO 80020
Times for assistance applications are as follows:
Monday, Nov. 6 from 9 a.m. to 11:30 a.m.
Tuesday, Nov. 7 from 5 p.m. to 7 p.m.
Wednesday, Nov. 8 from 9 a.m. to 11:30 a.m.
Thursday, Nov. 9 from 9 a.m. to 11:30 a.m.
Friday, Nov. 10 from 5 p.m. to 7 p.m.
Saturday, Nov. 11 from 9 a.m. to 11:30 a.m.
People who want to give to this cause are encouraged to donate toys at any Salvation Army location. Volunteers are also needed to ring at kettles.
Those who aren't seeking this assistance, but could use a great dinner are welcome to come to the Salvation Army's Thanksgiving and Christmas Eve meals. Both will be held at the Colorado Convention Center from 11:30 am until 1 pm. on Nov. 23 and Dec. 23, respectively.
Salvation Army says more than 22,000 toys and over 4,500 food boxes were distributed last Christmas season just in the Denver metro.
For more information, please call (303) 295-3366 or visit this site