Horses at the Harmony Equine Center in Franktown got a visit from the dentist on Tuesday.
Students and staff from Colorado State University's College of Veterinary Medicine performed dental floats on nearly two dozen horses.
This process is where vets grind down, smooth and contour the horses' teeth to help maintain their overall health.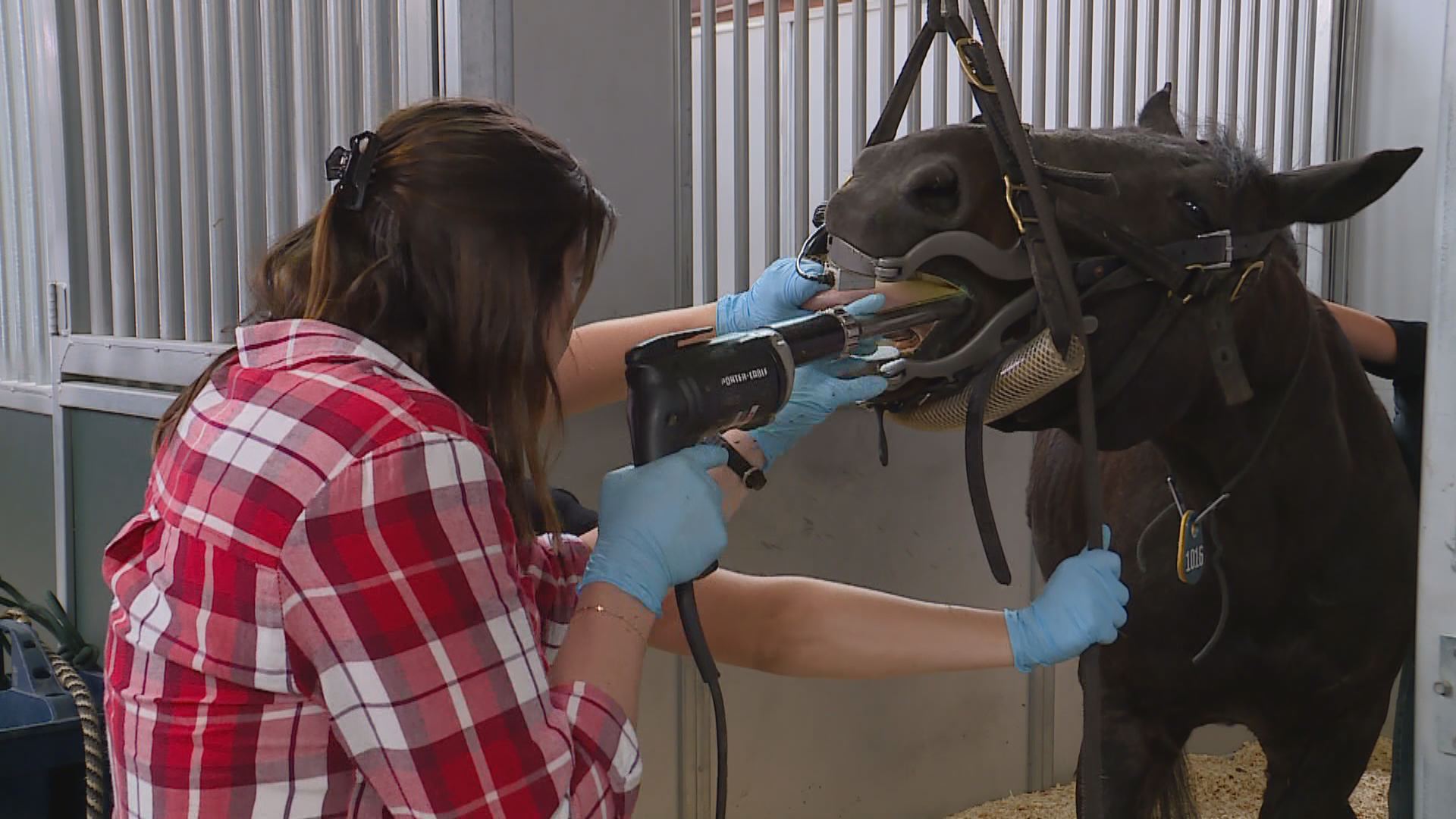 Unlike human teeth, horses' teeth don't stop growing. As they eat grain and hay, the teeth can become sharpened cause problems for the horses.
Veterinarians say grinding down their teeth is not as bad as it sounds.
"It seems really gruesome, it seems really weird, but horses don't have nerve endings in the roots of their teeth so they don't feel this," said Luke Bass, faculty in the Equine Field Service at CSU. "It is something we need to do on an annual basis to prevent them from having a problem ."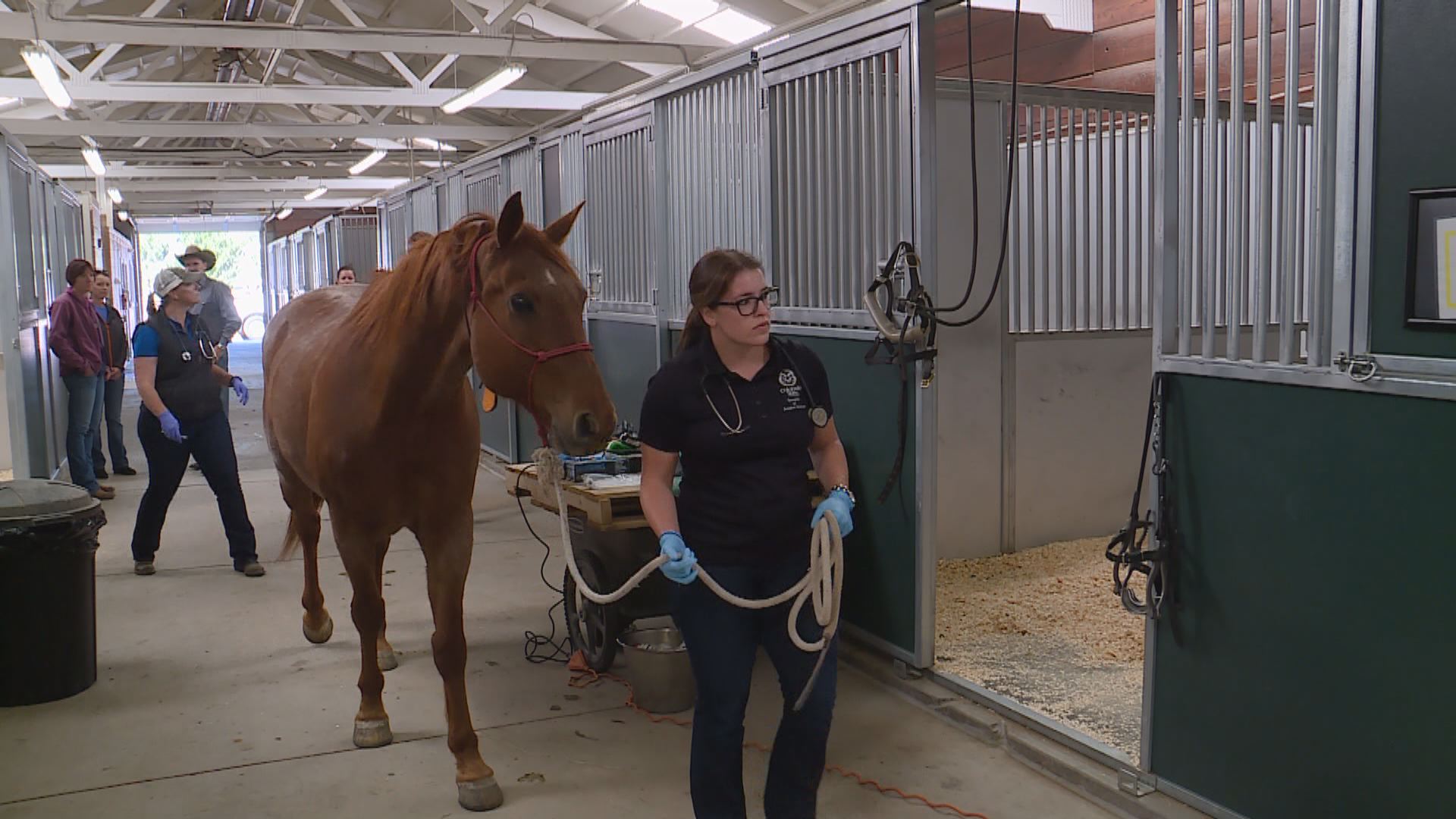 Horses typically get this kind of work done once a year.
CSU has been bringing students to the Equine Center for several years to get hands-on experience.