The small kitten rescued from a sewer pipe in Aurora on Veterans' Day is almost ready to be adopted.
The kitten, now named Piper, was stuck several feet down a PVC pipe.
A woman who heard her meowing went to Aurora Fire Station 1 to find help.
Aurora Fire Rescue, Aurora Animal Control and Aurora Water all worked together to free the tiny kitten from the pipe.
She was treated at Alameda East Veterinary Hospital for two days before she was taken to the Aurora Animal Shelter.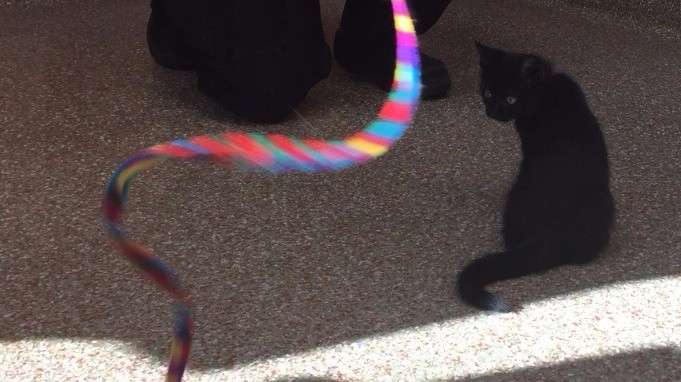 Piper was wet and covered in fleas after her rescue, but is now in good health.
"She has been doing fantastic. She is incredibly playful, incredibly sweet. Just loves to run around play with everything and is just very affectionate," Zoie Keast said, the supervisor for the Aurora Animal Shelter.
Kelsey Moore, an animal protection officer who helped save Piper, has been tracking her condition at the shelter.
She's glad to hear Piper will be up for adoption in just a few days.
"It makes me feel really happy that she's not going to be one of those cats that's you know roaming the alleys. She's going to have a nice family home soon," said Moore.
Piper is scheduled to be spayed Tuesday. She will be up for adoption on Wednesday at 10 a.m.
The shelter says people have already shown interest in taking her home.
If you're interested, you can go into the shelter and tell them you'd like to apply to adopt Piper.
"A lot of people have been really excited about her. She is such a sweet kitten and has an amazing story so she will be, we'll know her by name," Keast said.