A dog was returned to Colorado Animal and Rescue after he was stolen from the shelter four months ago.
He was recently found in Las Vegas, Nevada by the Animal Foundation. The shelter scanned his microchip and immediately called Colorado Animal Rescue.
"When we got the call, we were all ecstatic. Everyone here was hootin' and hollering," Wes Boyd, executive director of Colorado Animal Rescue, said. "Just knowing that Zeb was safe and alive."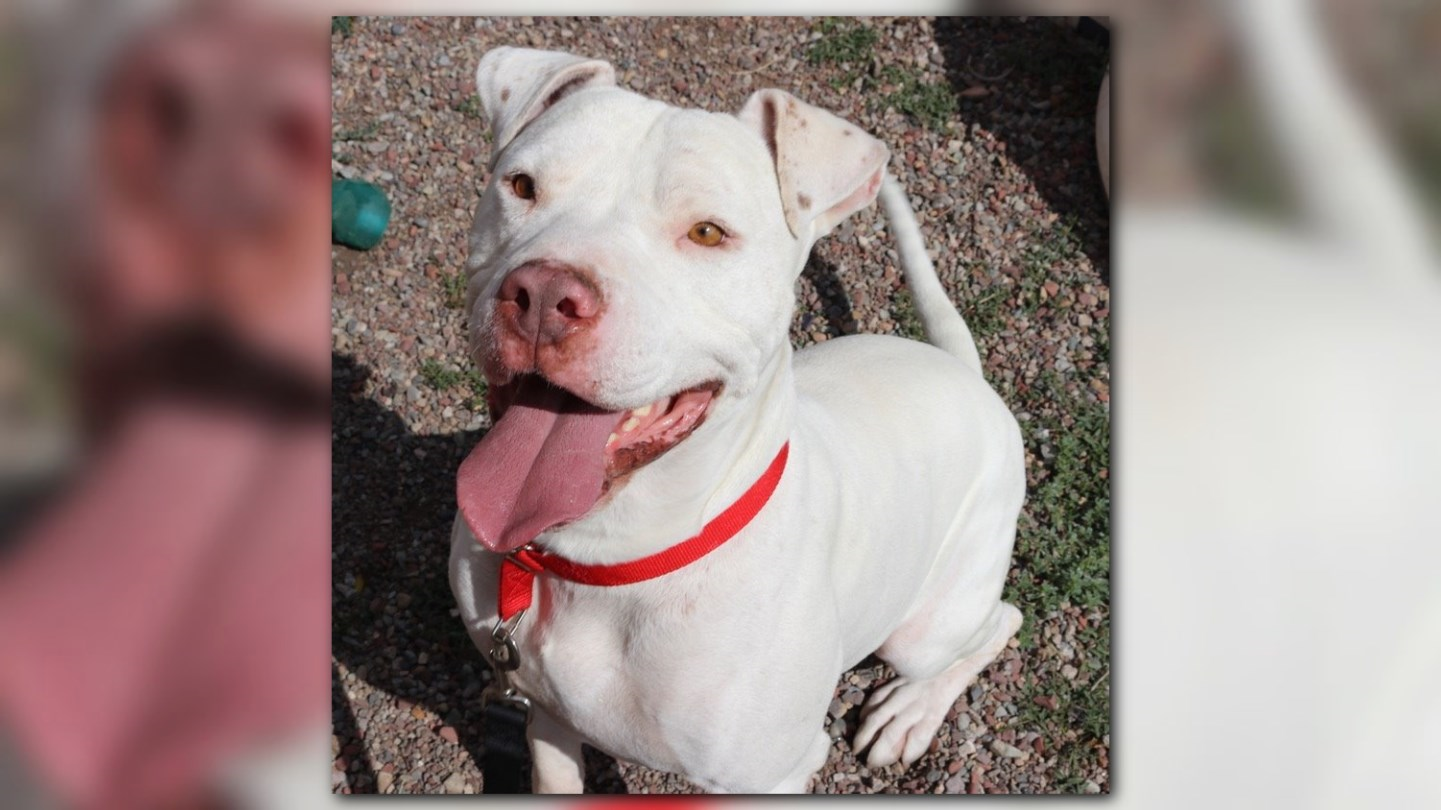 Zeb was stolen from the shelter in March by a couple who took him on a walk.
Boyd said it is a common practice for the shelter to allow potential adopters to go on walks with the dogs they are interested in.
"The couple was gone for two hours…it was the first time we experienced something like this," Boyd said.
The shelter alerted the sheriff department and used social media to find Zeb.
They had no luck.
"For a couple of weeks, we kept his kennel open and set up," training and behavior manager Tracey Yajko said. "We believed he was coming back…but when spring started to pass into summer, we started to lose hope."
The microchip was Zeb's way back home.
"We feel strongly in the power of microchips," Boyd said. "It will always help an animal find its way back."
After receiving the call, Animal Foundation and Colorado Animal Rescue coordinated to meet halfway in Beaver, Utah.
"When he came home, we all gave him big hugs and cuddles," Boyd said.

Can't see the GIF? Click here: http://gph.is/2tUzU6i
Since the incident, Colorado Animal and Rescue made some changes to their rules. Potential adopters must leave their contact information before walking any dog.
Although things have changed at the shelter in the past four months, Zeb did not.
"That's what's so great about dogs," Yajko said. "He's been through a lot, but he's the same exuberant, silly self."
Zeb is home, but he still needs a forever home. If you are interested, please visit the shelter's website.