Colorado residents love the outdoors, but our pets may not be as into it as we are.
It is time we talked about outdoor safety for your pets after a dog had to be rescued from a hiking trail on Sunday.
One of the most important things to think about before hitting the trails with your pooch is the temperature outside.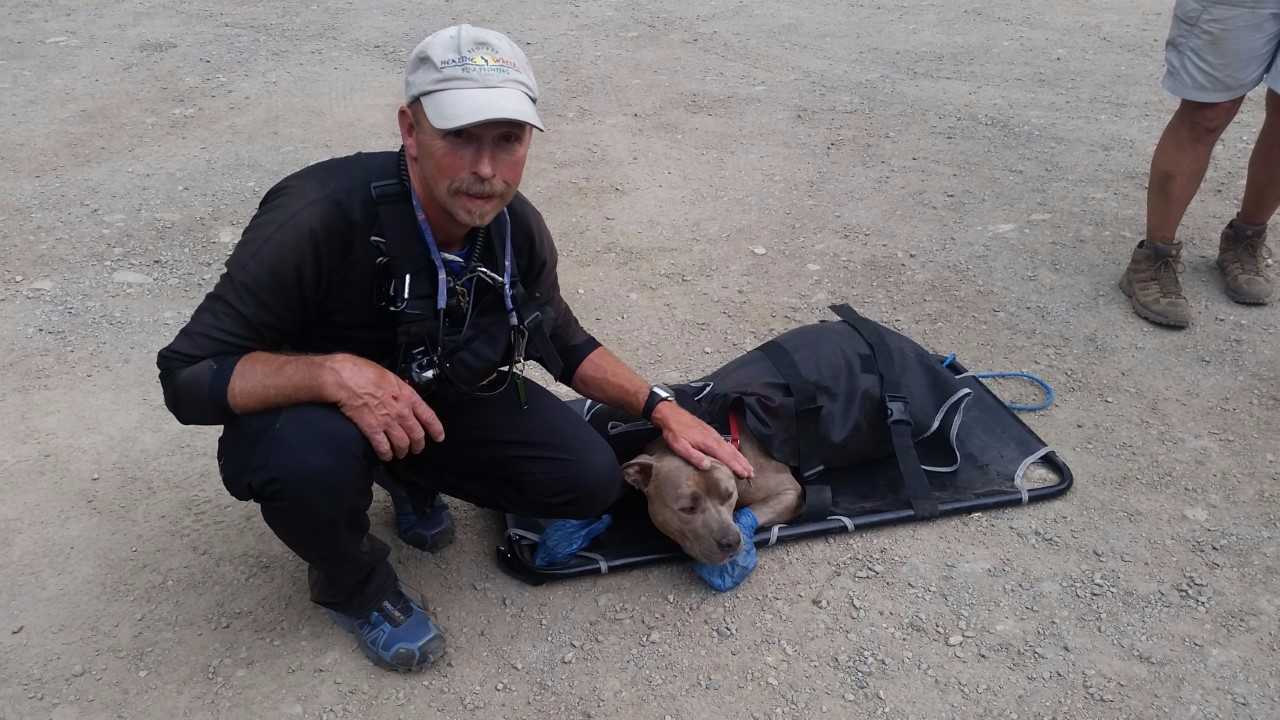 If it is too hot or your dog is not getting enough water, they may fall victim to heatstroke. Jefferson County Open Space posted on their Facebook page some signs that pet owners should be aware of:
Rapid panting
Increased heart rate
Bright red tongue
Thick, sticky saliva
Stumbling
Vomiting/diarrhea
If your dog has any of these symptoms, it is best to seek shade immediately and douse them in water. If you happen to be on a trail with a river or lake, allow your pet to wade in the water on a leash.
Also remember that dogs usually don't wear shoes like their human friends.
If you wouldn't walk barefoot on the ground, your pet probably doesn't want to either.
Use the "five second rule" to test this. Jefferson County Open Space says if you can't hold the back of your hand on the ground longer than five seconds, your dog should not be walking there.
RELATED: Try this dog-friendly hike at 3 Sisters Park! Here's where to grab beer after, too.
RELATED: Where are the dog-friendly businesses, activities in Denver?
Hot ground can cause serious injury to paw pads and unnecessary pain to your hiking buddy. Trails that are lined with grass or water are your best bet when the temperatures start rising.
And as we learned from Sunday's rescue story, sharp rocks are also not good for your pets paws. Make sure to choose a dog-friendly hike!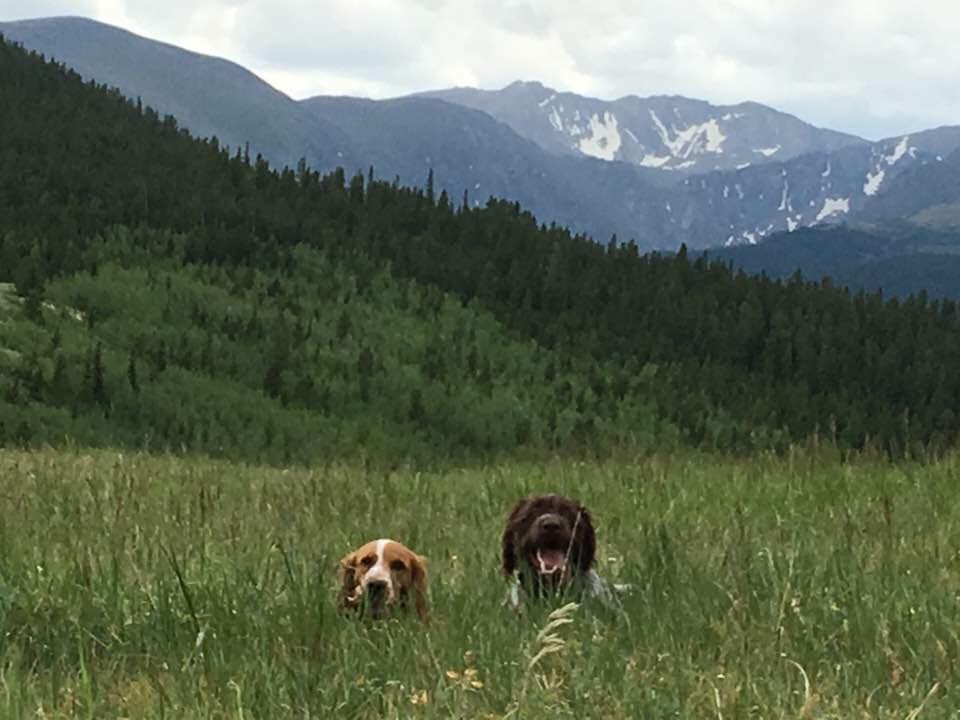 Rocky (left) and Walter (right) know that the grass feels better on their paws. Here they are encouraging everyone to choose a hike like this one!
Summit County Rescue Group mission coordinator, Charles Pitman, says injuries to your pups could be prevented with a little education.
"I believe what a good owner should do is take a look at Google Earth or 14ner.com and talk to people who have been on that hike to find out what that trail is like," Pitman said.
Here is a short list of some of the best dog-friendly hikes in Colorado according to BringFido.com:
Man's best friends loves to be with us everywhere we go, but sometimes it is better to leave them at home. If you are planning to hike on a particularly hot day or you want to tackle a trail that may not be dog friendly, set up your dog at home with a couple of extra toys while you explore the outdoors.
Rescuers say they will try to rescue an animal, but they have to stress people come first.
If they are called to a dog rescue then get a call of a person who needs help, they will have to give their attention to the person and possibly leave the dog behind.