Fire crews from all over the state came to Arvada Thursday morning for the funeral of 20-year Arvada Fire veteran Lieutenant Jim Schaefer.
Lieutenant Schaefer died Sunday after a yearlong battle with cancer.
The governor has ordered flags to half staff in Lt. Schaefer's honor. His funeral began at 10 a.m. at Faith Bible Chapel near Ward Road and 64th Avenue.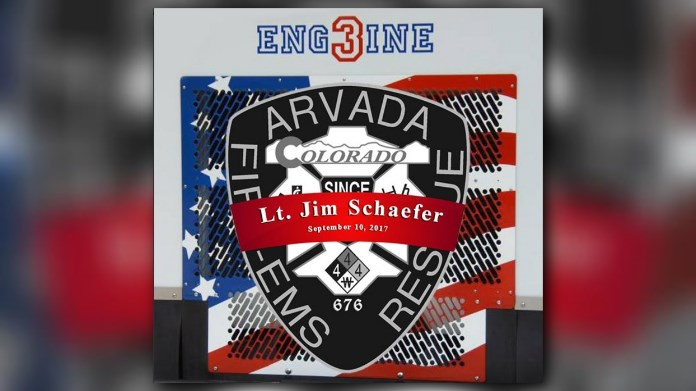 A procession followed the service that start at Faith Bible Chapel on Ward and headed to Schaefer's last station at 74th and Kipling.
The procession then headed to two other stations at 68th and Pierce and 65th and Simms, before ending at the fire department training center at 65th and Indiana.
Jim fought a hard courageous battle against cancer. More info to follow. Thank for patience as we do our best to honor Jim. pic.twitter.com/24kGyMARMS

— Arvada Fire District (@ArvadaFire) September 10, 2017
Arvada Fire officials say Lt. Schaefer battled pancreatic cancer, but were unable to say if the cancer was linked to his job.
Cancer is common for firefighters.
A National Institute of Occupational Safety and Health study out last year found firefighters face higher risk of certain types of cancer than the rest of us.
The study found face malignant mesothelioma at rates two times higher than average and is a rare cancer likely tied to asbestos exposure, the study said.
It also found higher rates of lung, throat and digestive cancers in firefighters.
Lt. Schaefer was 58, Arvada fire says he had a "significant impact" on them with his "passion for life and infectious sense of humor."
Watch his procession below. Can't see the video? Click or tap here