As the Denver Broncos take on the Atlanta Falcons, bring a taste of Georgia to your tailgate!
These peach cobbler cupcakes with homemade whipped cream and a pecan/brown sugar crumble on top are the perfect way to top of a tailgate - and hopefully, a Broncos victory.
Follow along with a recipe video here, and find all the details on how to bake these sweet treats at home.
Peach Cobbler Cupcakes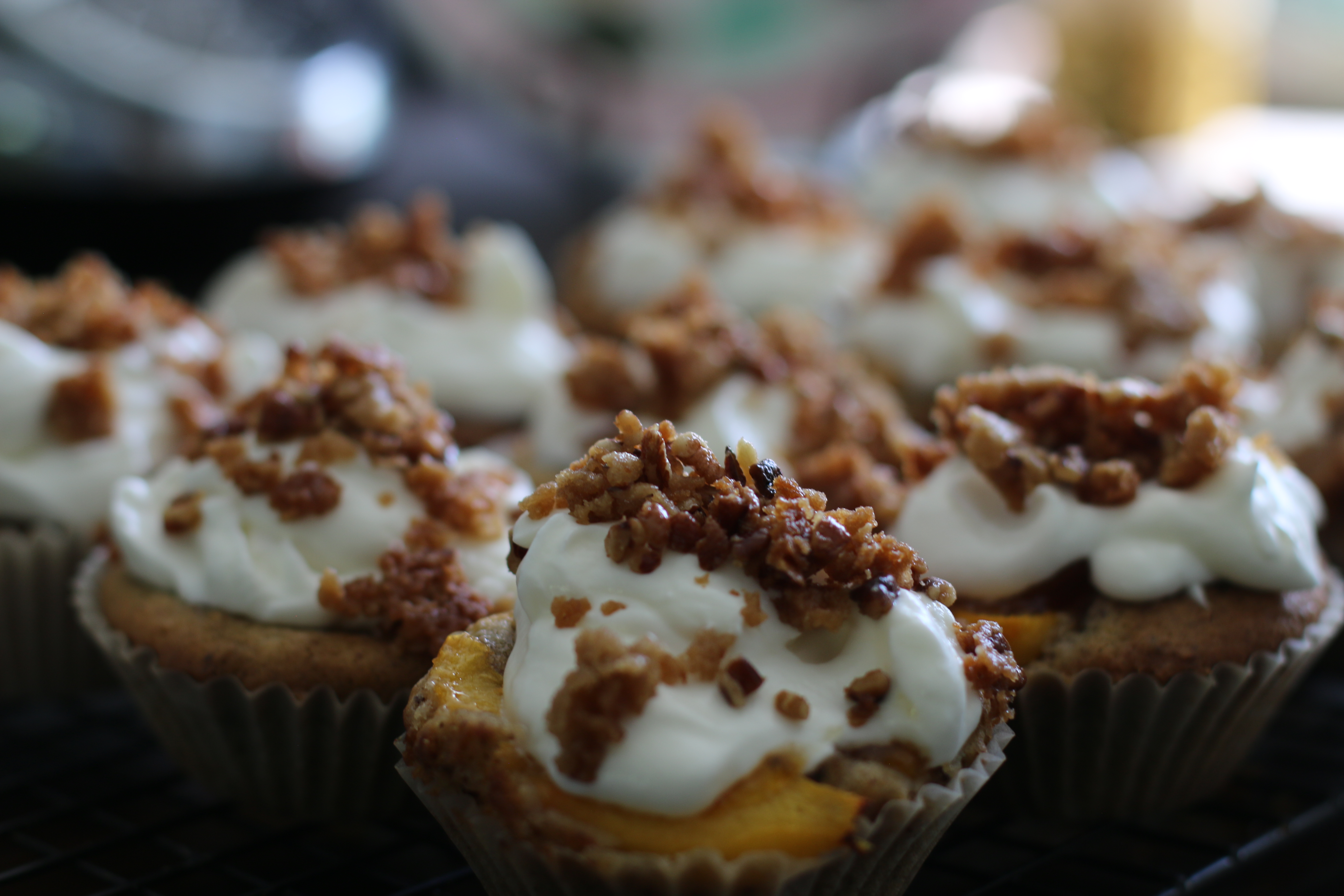 Recipe Adapted from Food Network
Cupcakes:
1/2 cup pecan halves
1 1/4 cups all-purpose flour
3/4 teaspoon baking powder
3/4 teaspoon baking soda
1/2 teaspoon fine salt
2/3 cup granulated sugar
1 stick (8 tablespoons) unsalted butter, at room temperature
2 large eggs, at room temperature
1/2 teaspoon lemon zest plus 1 tablespoon lemon juice (from about 1/2 lemon)
1/3 cup sour cream
24 frozen peach wedges, thawed and patted dry
1/4 cup peach preserves
Pecan Crumble:
1/3 cup all-purpose flour
1/3 cup pecan halves, chopped
1/4 cup light brown sugar
4 tablespoons unsalted butter, melted
Pinch fine salt
Cream Topping:
1 cup heavy cream
1/4 cup sour cream
2 tablespoons (to taste) confectioners' sugar
Toast the 1/2 c. of pecan halves: Spread the pecans out on a baking sheet and bake until nicely toasted, 8 to 10 minutes at 350 degrees. Allow to cool, then pulse in a food processor until finely ground.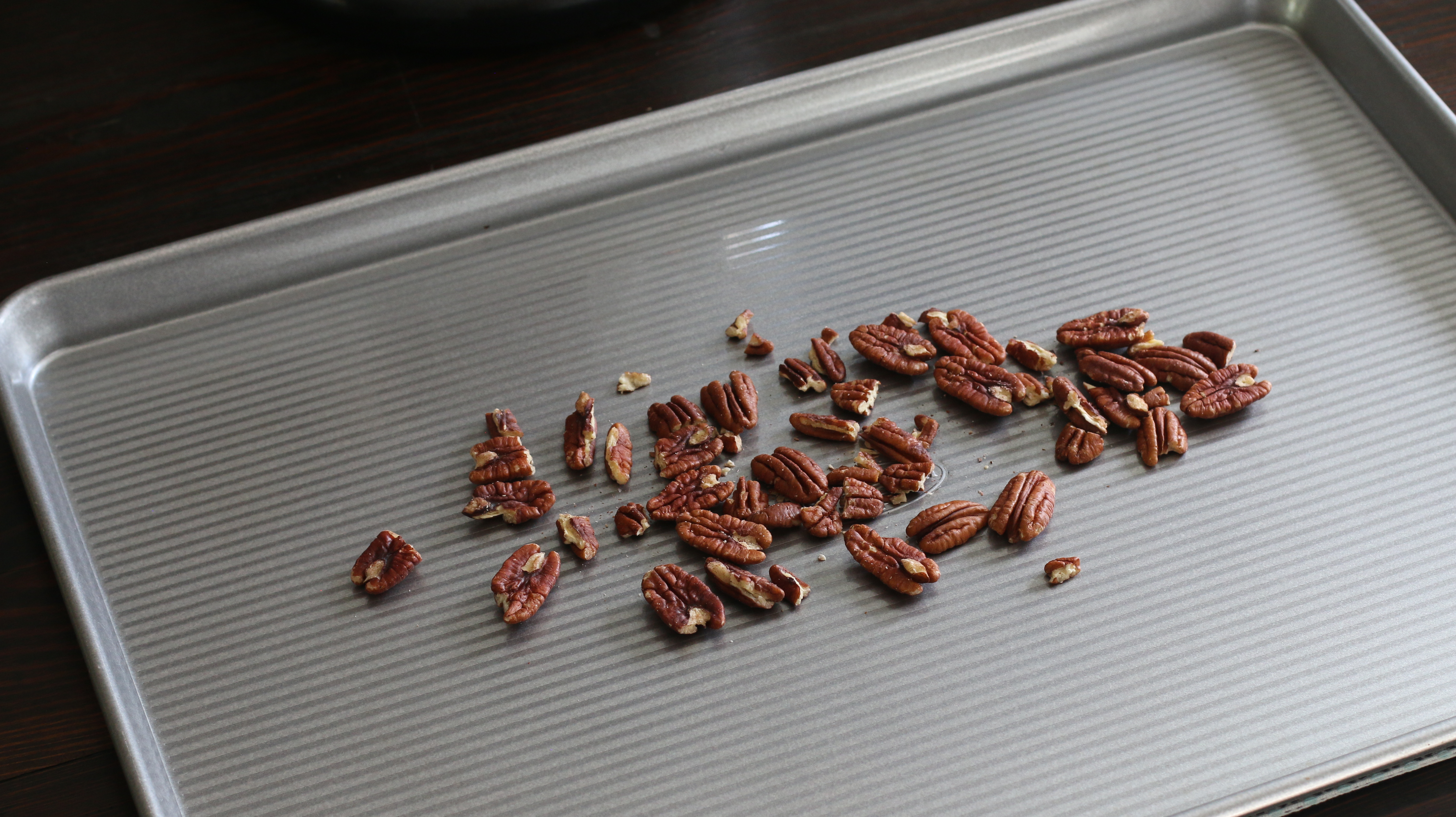 Combine the toasted pecan halves, flour, baking powder, baking soda and salt. Set aside.
For the cupcakes: Position an oven rack in the middle of the oven and preheat the oven to 350 degrees F. Line one 12-cup standard muffin tin with cupcake liners and spray the top of the tin lightly with baking spray.
Combine the granulated sugar and butter in the bowl of a stand mixer fitted with a paddle attachment (or in a large bowl if using a hand-held electric mixer).
Beat on medium-high speed until light and fluffy, about 5 minutes.
Add the eggs 1 at a time, beating to incorporate after each addition. Scrape down the sides of the bowl as needed.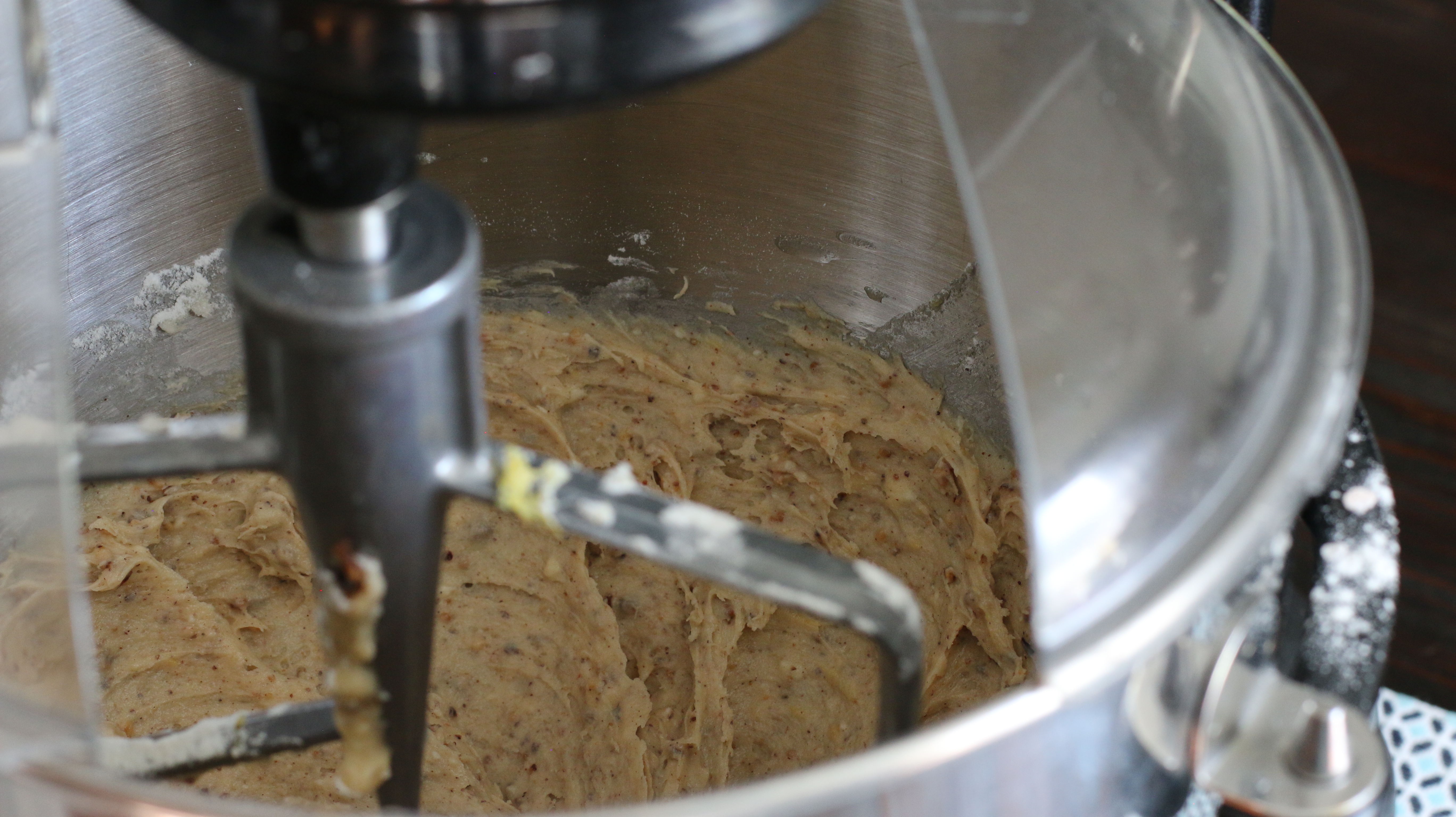 Beat in the lemon zest.
Adjust the speed to low and add the flour mixture and sour cream in alternating batches, beginning and ending with the flour.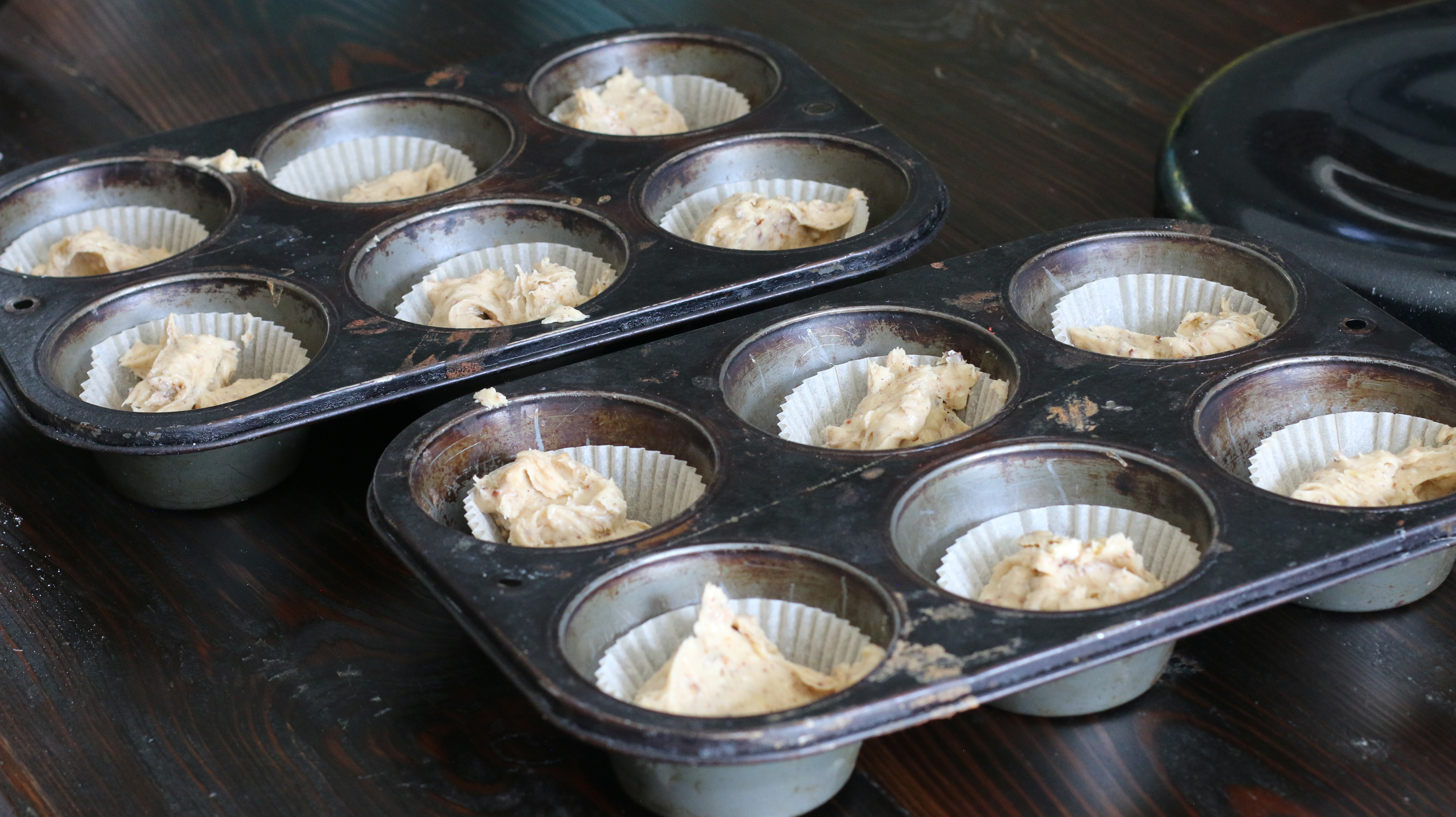 Divide the batter evenly in the tin, filling each cup about two-thirds full.
Top each with 2 peach wedges.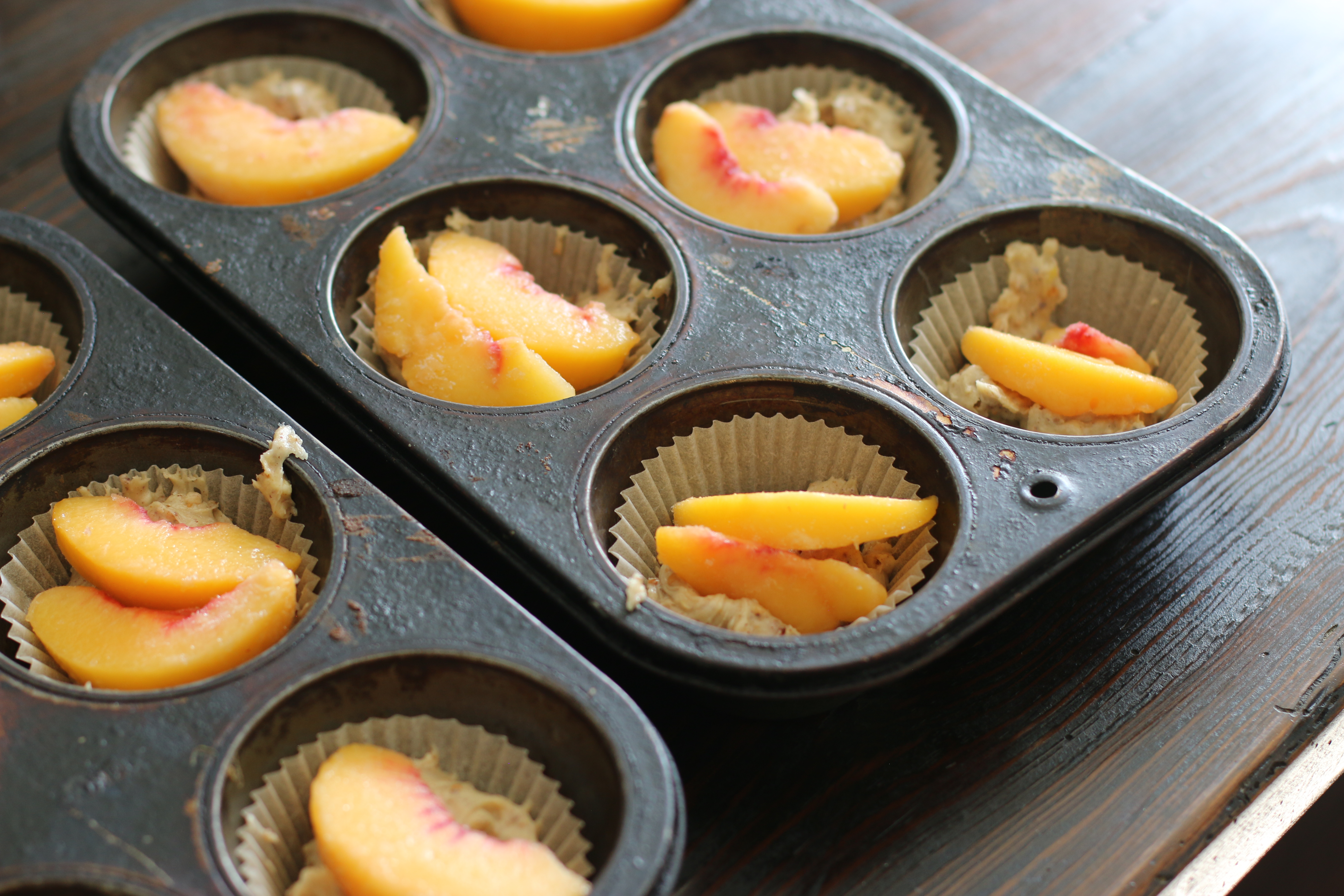 Bake until the edges are golden and a toothpick inserted in the center comes out clean, 22 to 24 minutes.
Cool the cupcakes on a rack in the tin for 10 minutes, then remove. Cool on the rack completely.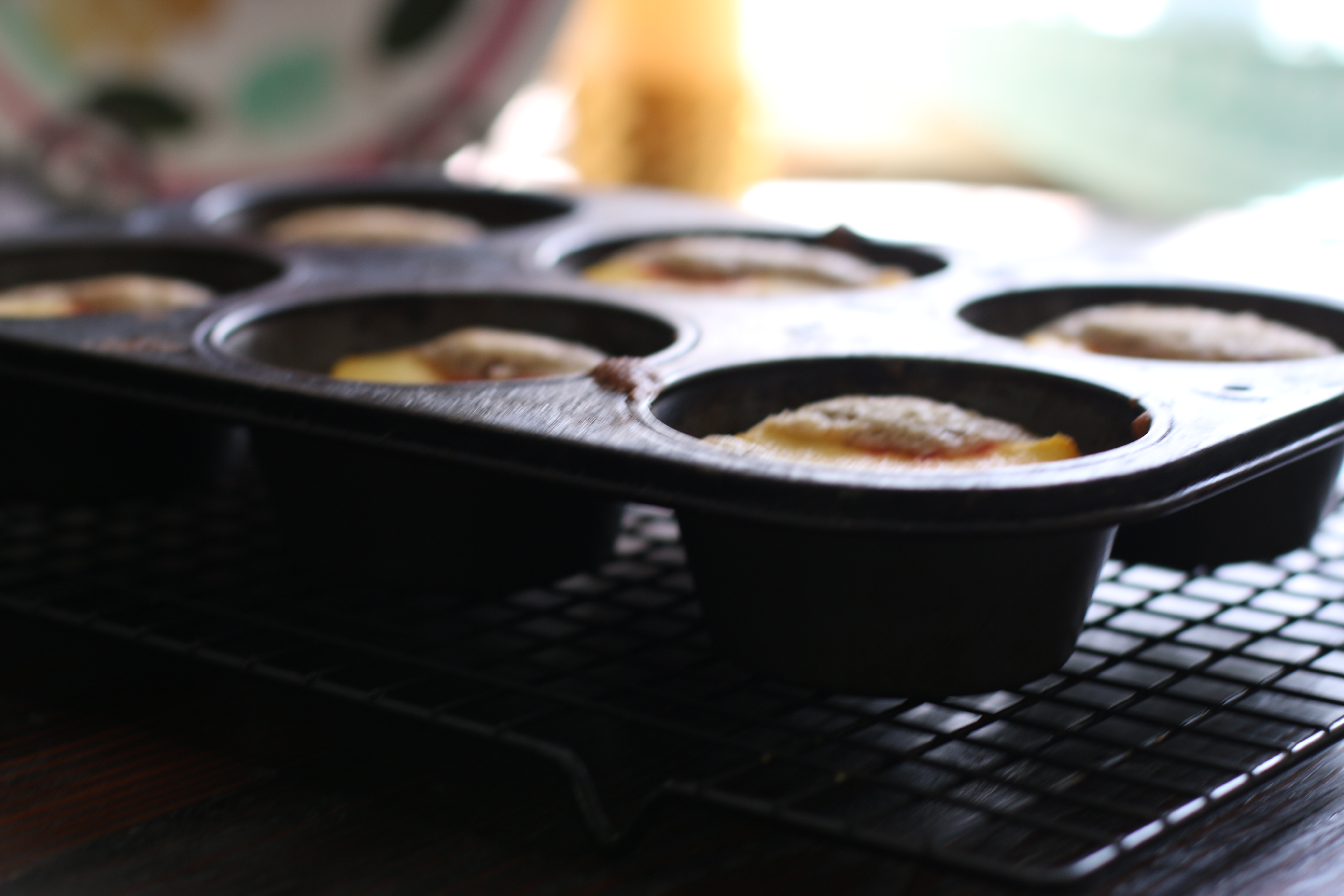 Make the peach topping: Combine the peach preserves and lemon juice in a small microwave-safe bowl and heat for a few seconds just to warm through. Generously brush the top of each cupcake with the preserves.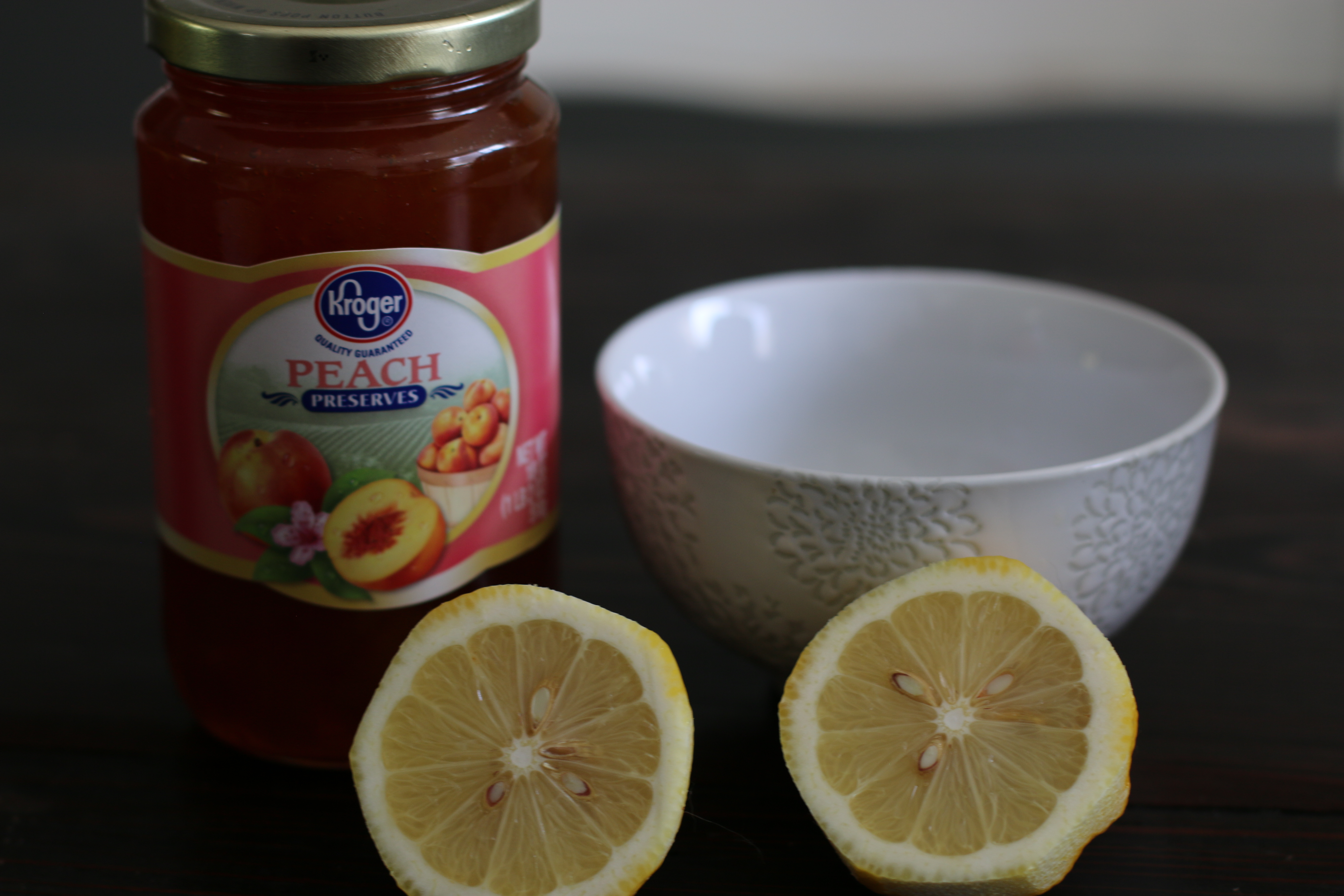 For the pecan crumble: Combine the 1/3 cup flour, 1/3 cup chopped pecans, brown sugar, butter and salt in a bowl. Spread the mixture out on a rimmed baking sheet and bake until golden, about 15 minutes, rotating the baking sheet about halfway through. Allow to cool completely, then crumble.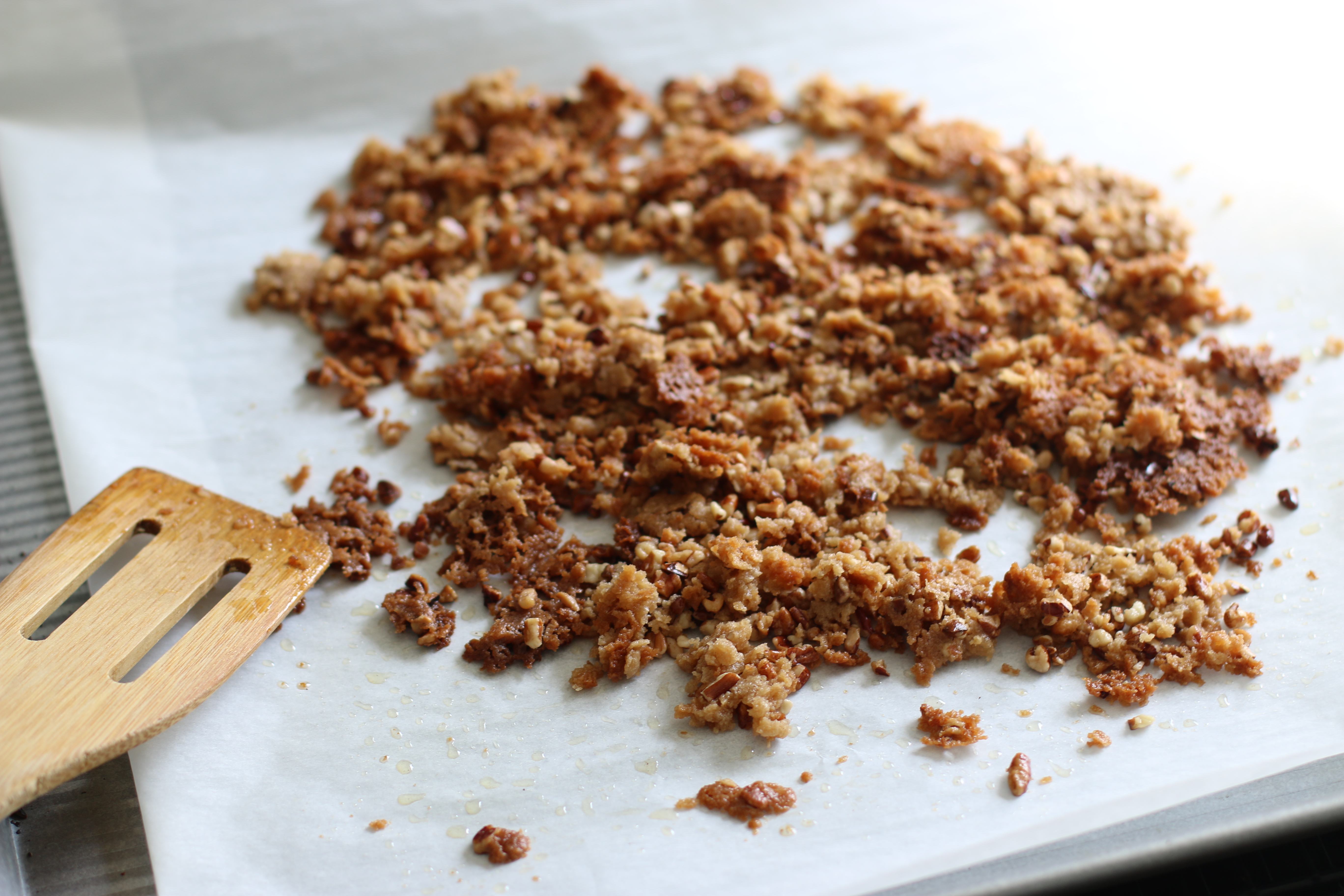 For the cream topping: Combine the heavy cream, sour cream and confectioners' sugar in the bowl of a stand mixer fitted with a whisk attachment.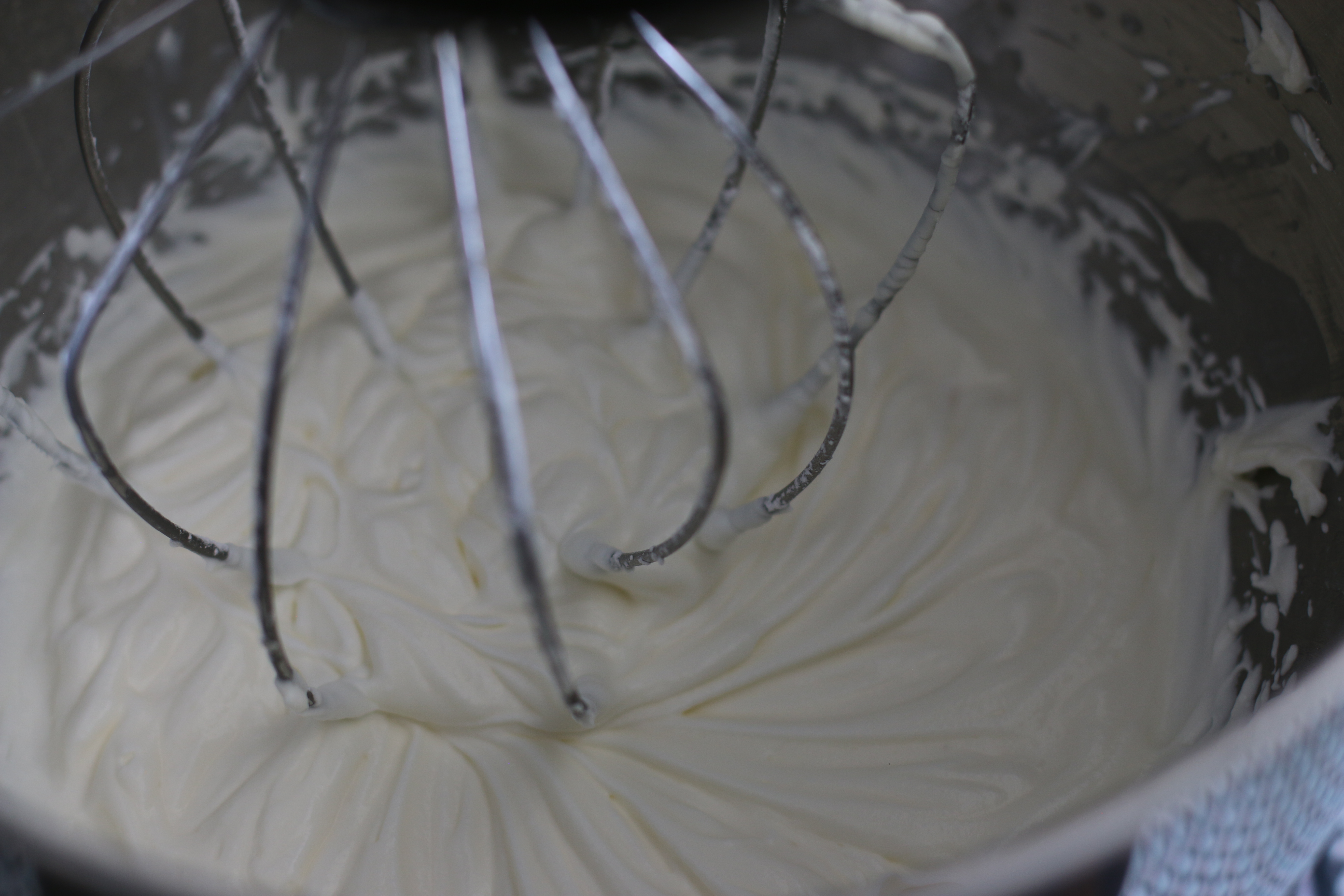 Whip on medium-high speed until stiff peaks form, about 4 minutes.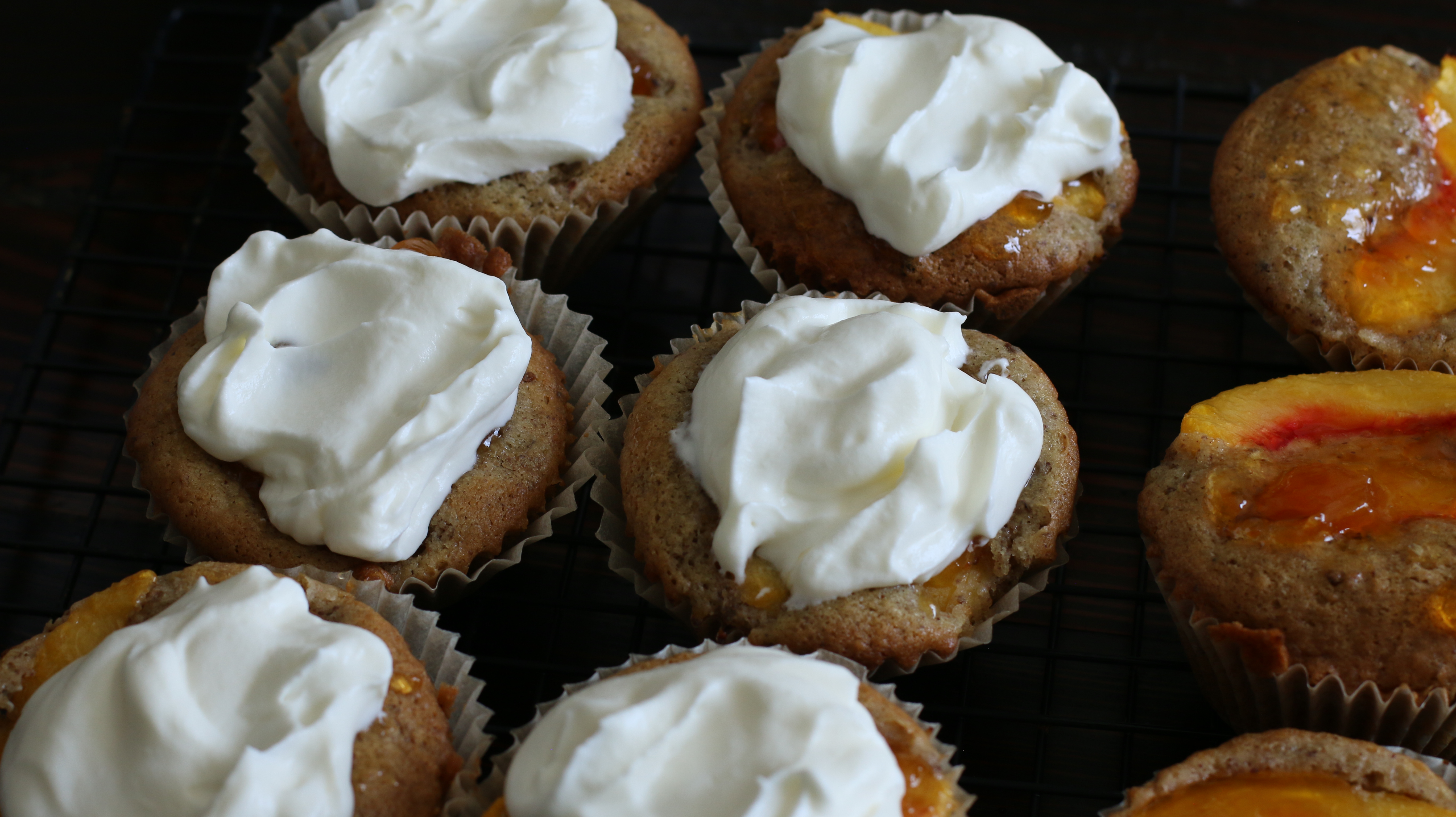 Top each cupcake with the cream topping and sprinkle with the pecan crumble. Serve immediately.