At his metal shop in El Jebel, Vaughn Shafer likes to turn scraps into specimens.
"I use a lot of scrap metal and just go at it," said Shafer.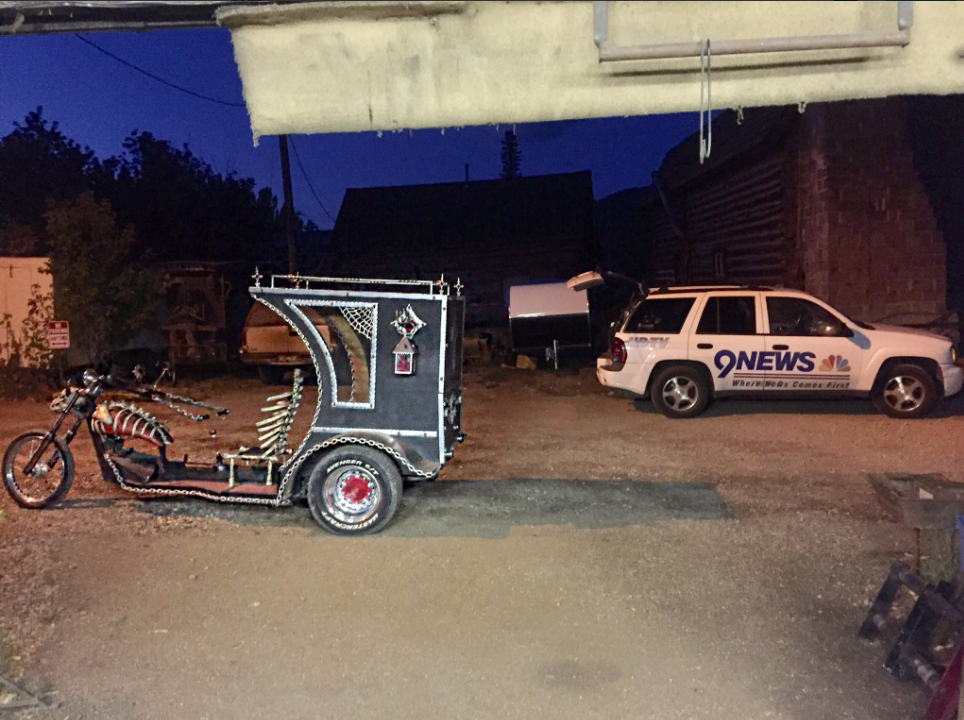 Shafer specializes in taking motorcycles and turning them into fully functional pieces of art that are often dressed up with skeletons or saber-tooth tigers.
"There are mornings I come in after a late night and say holy mackerel, I did that," said Shafer.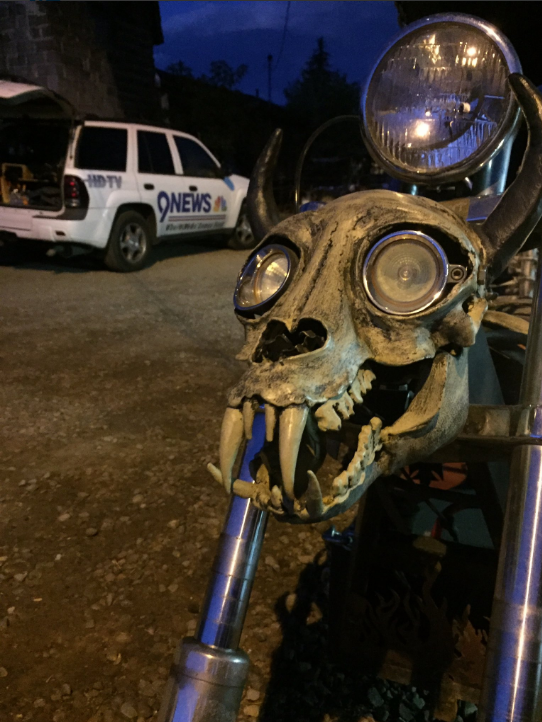 If that's not impressive enough, you need to head into his shop where you will also see his creations that have been amped up for speed.
"This is my pride and joy," said Shafer.
With the help of some talented mechanics, the former stuntman, has built what he calls the fastest motorized skateboard around.
He runs this skateboard, mounted with a motorcycle engine, on drag strips and at airshows where it hits more than 70 miles an hour.
"It's a beautiful machine and boy does it run," said Shafer.
There aren't any bindings , there is no real way to hang on, and Vaughn admits things don't always go as planned.
"Don't get me wrong I've taken falls at 70, 75 miles an hour on this," said Shafer.
He says at his age he's still around because of a special suit and the safety gear he always has on.
"That's Kevlar, plastic, and leather" says Shafer. "To get up and walk away at 55 years old and still doing this says a lot says a lot about your safety gear."
After blowing two engines, he's working on a newer faster engine that he hopes will get him to 100 miles an hour while also starting a new kind of racing.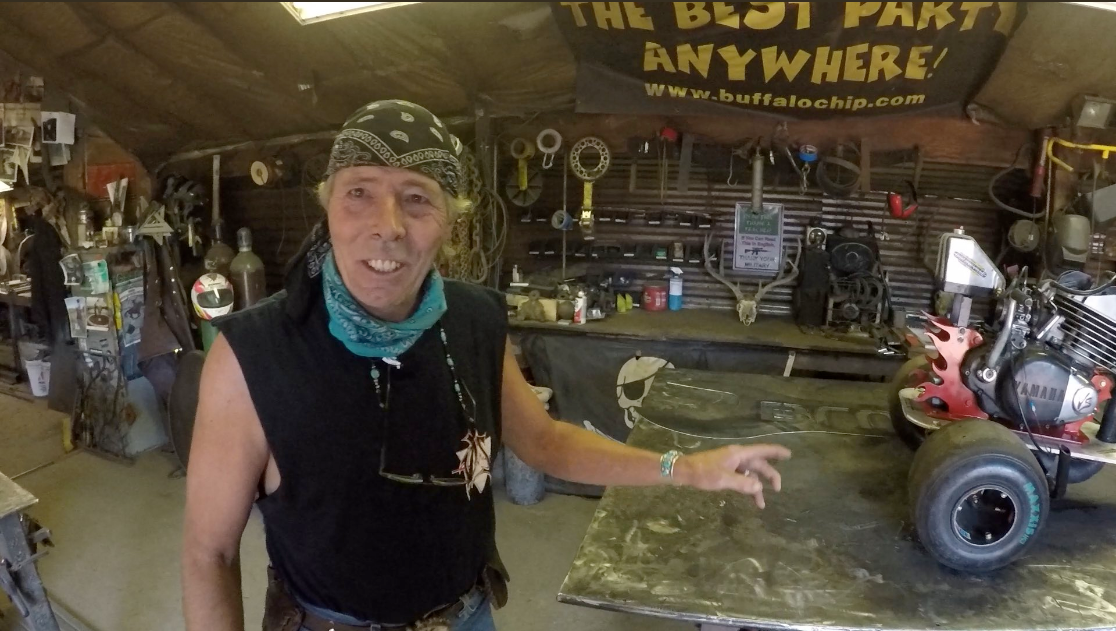 "One of my goals is to be the grandfather of drag boarding, to where this will become a sport," said Shafer.
All of it born from what Vaughn says is a lot of creativity, teamwork and a fuel for life.
"Adrenaline keeps you young," said Shafer.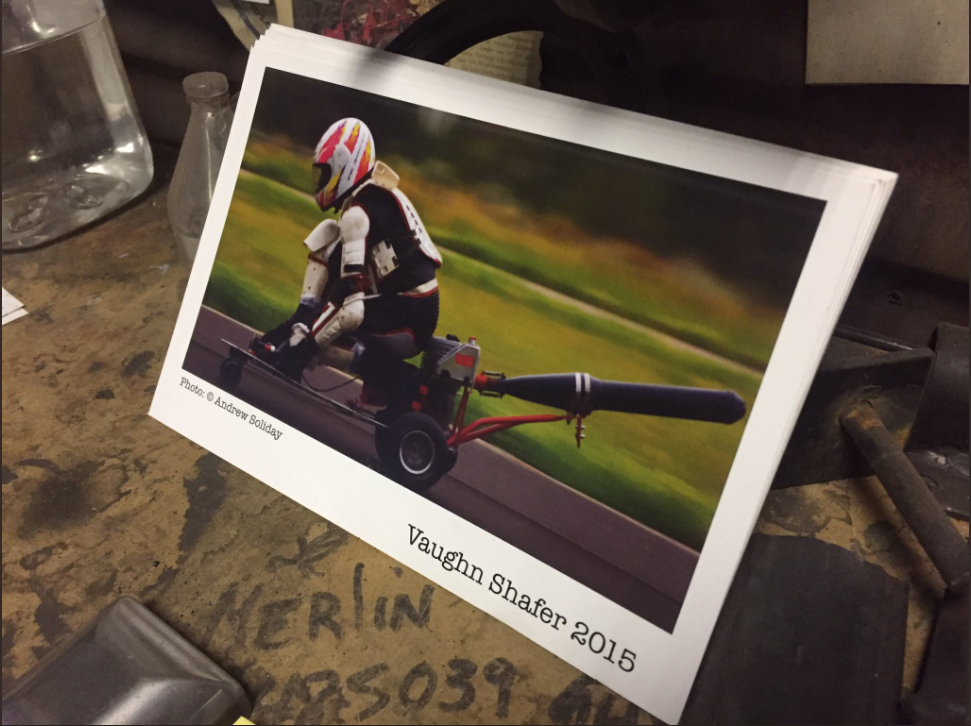 You can catch Vaughn when he races his drag board at an airshow in Grand Junction September 30 through October 1 at the airport.
Matt Renoux