Located just outside of Boulder, 17 miles up Highway 119, these days, Nederland is becoming a not-so-well-kept secret of a sleepy mountain town.
Residents can be affectionately referred to as "Ned Heds" as the small town of 1,500 people has a reputation for being a bit of a haven for hippies, outdoor enthusiasts and anyone looking for a little slice of life off the beaten path in Colorado.
Nederland says there's about 5,000 "locals" of the small town, inhabiting areas around the town proper at 8,230 feet above sea level.
The town's slogan, "life is better up here" speaks to the pride – past and present – locals and visitors alike share for the quaint town nestled along the Peak to Peak highway.
Join 9NEWS and the DBJ's Instagram photo tour of Nederland Friday afternoon, March 10.
PHOTOS: Nederland is quirky Colorado at its finest
The Tuff Shed advertising Frozen Dead Guy Days, which celebrates the frozen remains of "Grandpa Bredo" each March. Nederland, Colorado. (Photo: Kelly Jensen, KUSA)
The Tuff Shed advertising Frozen Dead Guy Days, which celebrates the frozen remains of "Grandpa Bredo" each March. Nederland, Colorado. (Photo: Kelly Jensen, KUSA)
Nederland's History: ore mining and … music?
Thousands of years ago, a glacier created a valley in the area known today as Nederland.
With water access and ample wildlife, early Native Americans found the valley an attractive place to settle.
Modern-day Nederland began as a mill site during World War I, mining tungsten ore.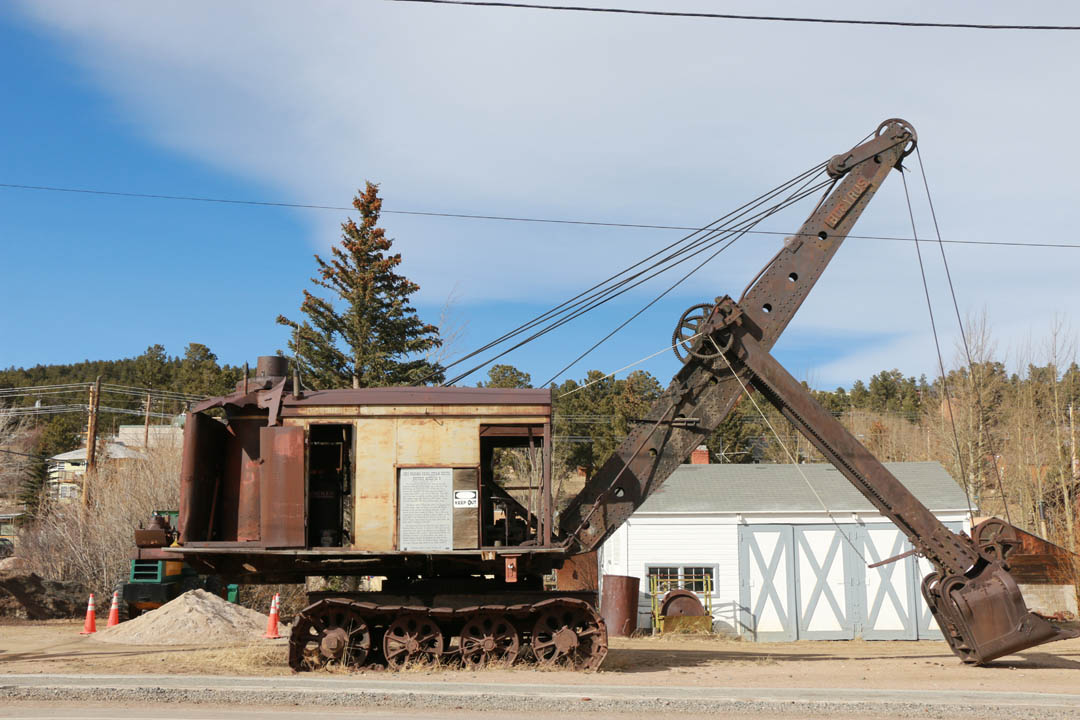 After a short period as "Middle Boulder" in 1871, Abel Breed bought the Caribou Mine and decided to begin milling his ore in "Middle Boulder."
That same year the Boulder Canyon Road was completed. The first automobile didn't make the difficult trip from Boulder to Nederland until forty years later in 1910!
The Caribou Mine was eventually sold to new owners from Holland.
"Middle Boulder" became known as 'the Netherlands' among miners, which means 'low lands.' When the town incorporated officially in 1874, residents chose Nederland as its new name.
The end of profitable mining nearly spelled the end of Nederland, turning it into a bit of a ghost town by 1890. A short resurgence in mining kept Nederland populated until about 1920, when just 200 people called it home.
During World War II, another small boom brought more people to Nederland for tungsten mining, but it was short lived.
It wouldn't be until the 1960s when the town found its groove - a steady influx of hippie brought character and a vibrant music scene to the valley.
A converted barn on ranch property nestled in the Rocky Mountains near Nederland became famously known as Caribou Ranch, a recording studio built by producer James William Guercio in 1972.
It was built along the road to ghost town Caribou, once the height of mining in the valley.
At its peak, the ranch spanned more than 4,000 acres and hosted Elton John (His 1974 album Caribou was recorded there) and Chicago (for five studio albums). Famous visitors included Michael Jackson, Frank Zappa and Rod Stewart.
Fire destroyed the studio in 1985. Since then, much of the original acreage has been sold. In 2015, memorabilia was sold at auction for more than $800,000.
What to do in Nederland
The Nederland Mining Museum offers a fascinating glimpse into the area's rich mining history of the late 19th and early 20th centuries. Admission is free.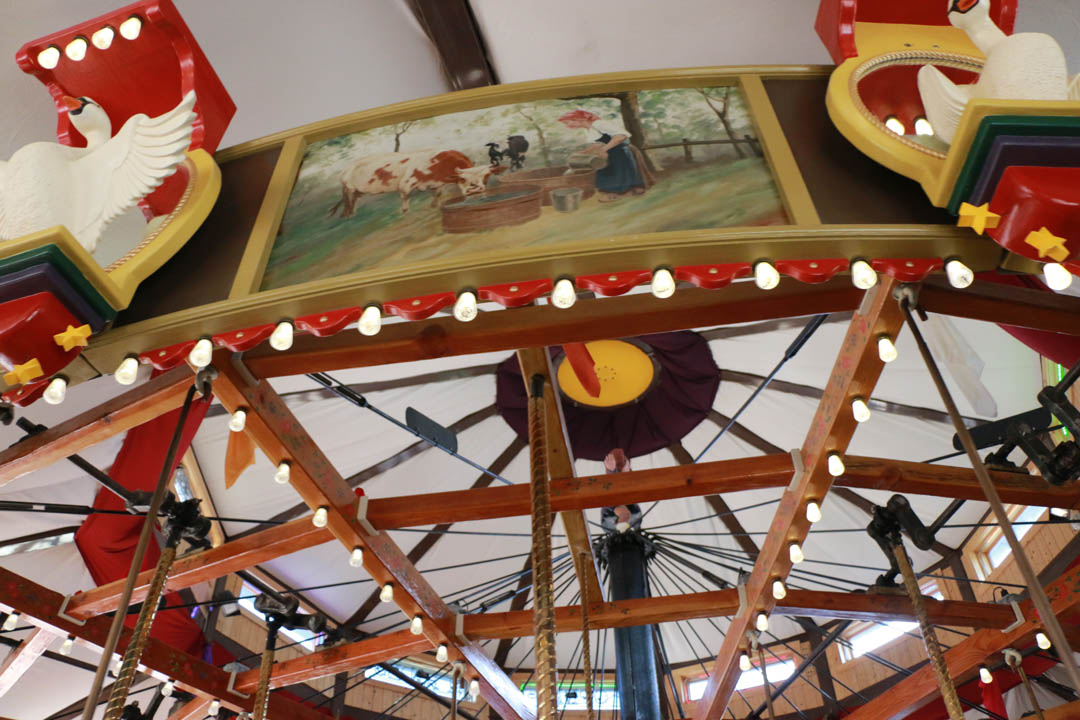 The Carousel of Happiness
Another must-see in the small town is the Carousel of Happiness. Built in 1910, but recently restored, the carousel spins 56 hand-carved animals to the waltzes piped out by a 1913 Wurlitzer band organ.
The backstory is incredible. The carousel was brought - without any animals - to Nederland in the late 80s by a marine veteran, Scott Harrison. He and a friend took it apart and trucked it from Utah to Nederland.
Harrison, who served in Vietnam, had a tiny music box which he would play to distract him from the horror of the war going on around him. The music, Chopin's "Tristesse," brought him a peaceful image of a carousel in a mountain meadow.
After rescuing the abandoned carousel in Utah he spent the next 26 years hand-carving animals to bring it back to life - despite never having carved before.
The Carousel of Happiness opened on Memorial Day 2010 with a silent memorial run to recognize the service of fallen veterans including two of Harrison's Marine friends. The Carousel is staffed mostly by volunteers and charges one dollar per ride.
Eldora Mountain Resort
Eldora Mountain Resort is just five miles outside Nederland. It's a smaller-scale ski area ideal for families and those learning to snowboard or ski. There's plenty of back country to explore nearby if you prefer to cross-country ski or snowshoe, too.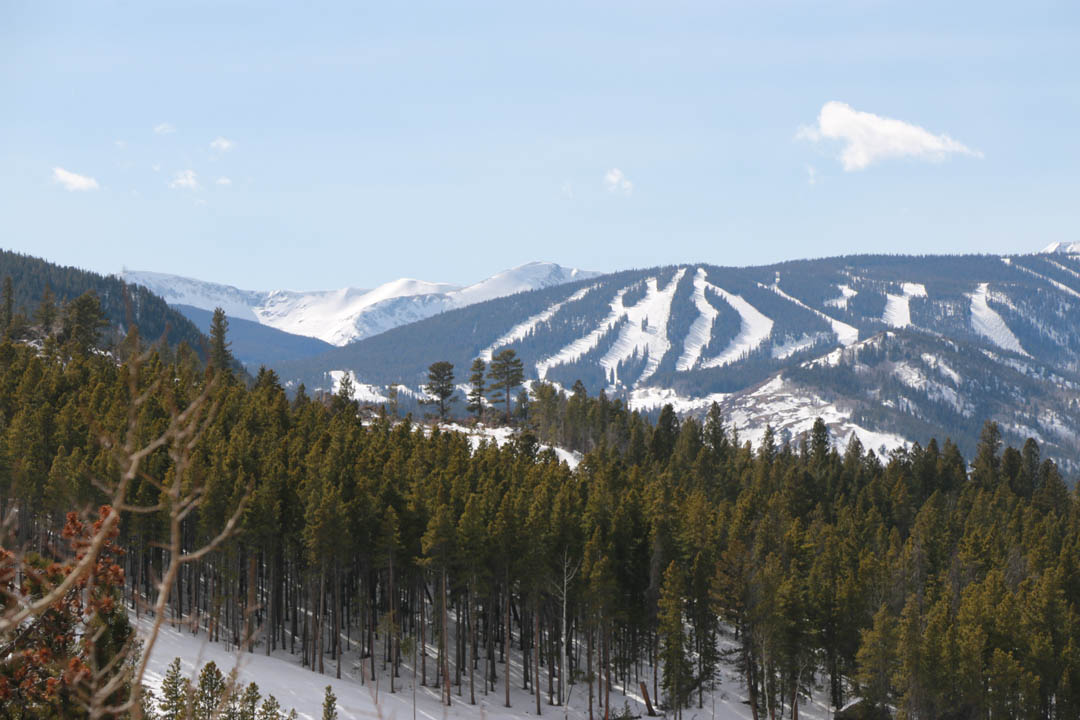 If you're driving to Nederland, go a bit past town to enjoy gorgeous views along the Peak to Peak Scenic Byway, or make it a weekend adventure and visit Indian Peaks or James Peak wilderness areas.
In the summer, plan your trip around the High Peaks Art Festival or the town's Old Fashion Fireworks and Festival on July 4.
Later in July, car buffs can enjoy the Hotrods and Classics in the High Country, a music, food and car show for the Peak to Peak Community.
NedFest, a music and arts festival, is kid-friendly and offers onsite camping, arts and craft vendors, and of course, Colorado beer and mead. The three-day festival is held the last weekend in August.
As the weather cools, kids can fly kites at Windfest in September, and in the winter, there's local holiday shopping to be found at the Holiday Mountain Market.
Frozen Dead Guy Days
Nederland is perhaps best known for its mark on Colorado culture with Frozen Dead Guy Days. The oddball festival pays homage to the frozen remains of Bredo Morstol, who has remained safely tucked away in a Nederland storage shed for the past 30 years.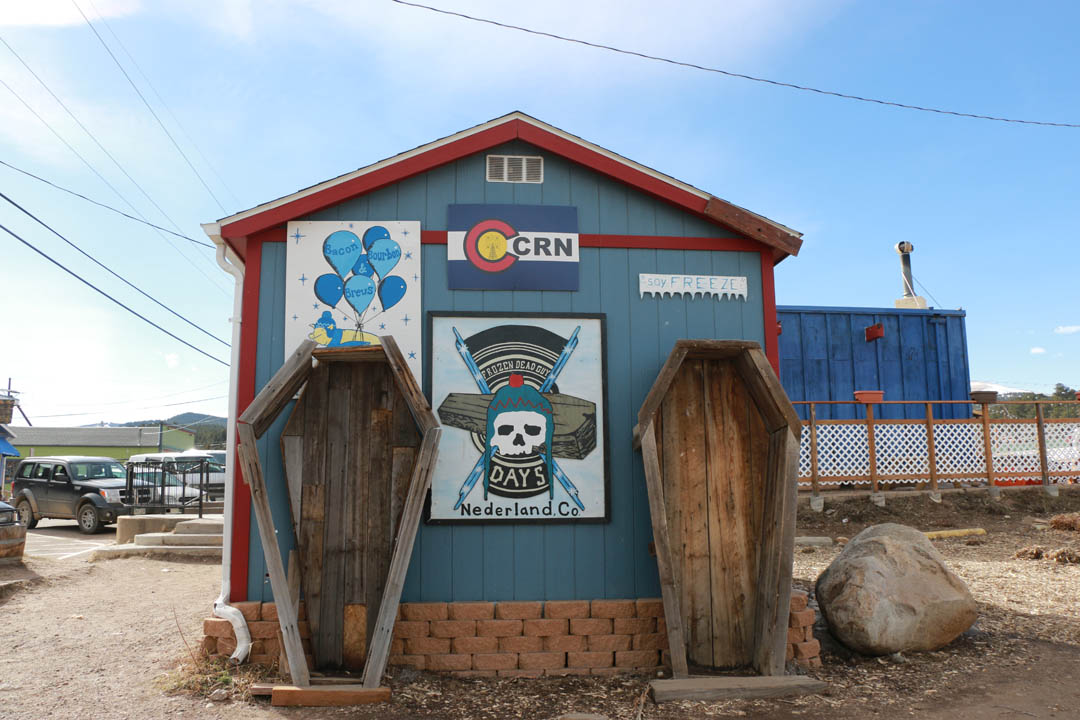 "Grandpa Bredo" is soon to be 109 years old, awaiting his big thaw. Morstoel died form a heart condition in 1989 in Norway, where he was the director of parks and recreation in Baerum County.
Since technology wouldn't allow him to be cryogenically frozen at his death, he settled for a storage shed in Nederland. His family hired a man to pack the shed with dry ice once a month, keeping Grandpa Bredo a cozy -60 Fahrenheit.
Read the entire fascinating history here.
Featuring brews, live music, coffin races, costumed polar plunges, ice turkey bowling and frozen t-shirt contests, the festival celebrates all things weird, wacky, and really, really cold.
Held each year in March (this year it is March 10-12), the festival has expanded rapidly in popularity and size over the past decade. It is currently in its 14th year.
Locally-owned shops, restaurants and more
For a small town, Nederland celebrates local business with a diverse offering of shops, yoga studios, restaurants and more.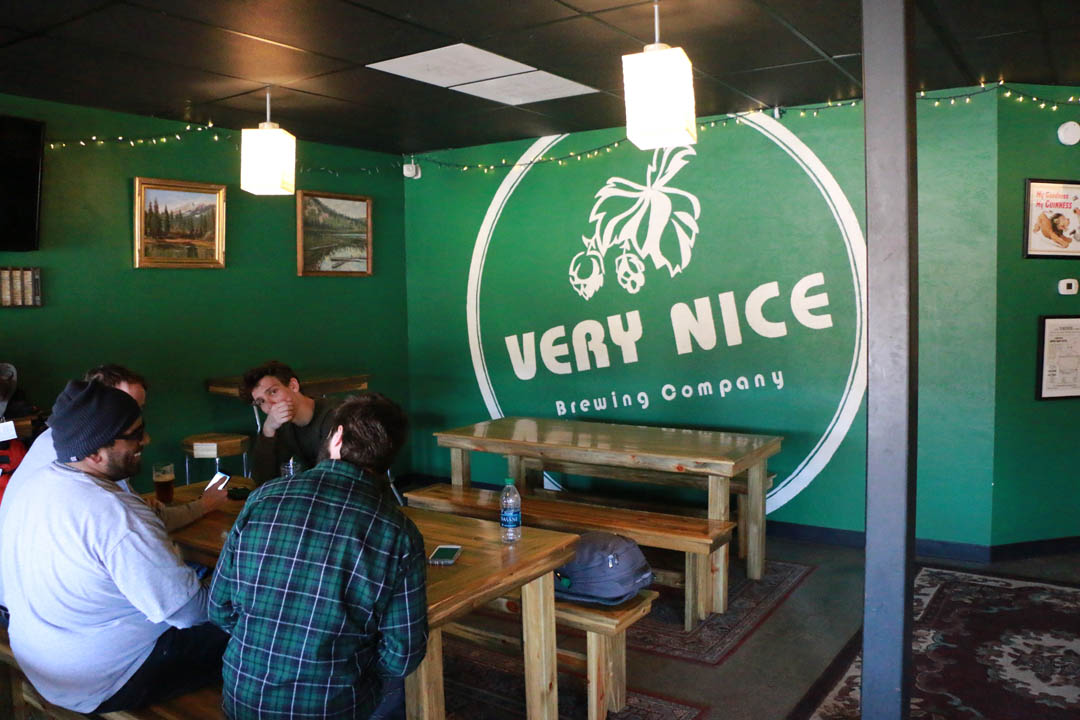 The Very Nice Brewing Company hosts live music in its tap room, where husband and wife Jeffrey and Susan Green pour their homebrews.
The brewery is small, and prides itself on small-batch beers such as a hoppy stout "The Logical Fallacy" and "Frozen, Dead and Red," a tribute to Grandpa Bredo, the "frozen dead guy" in town. The brewery also donates a sizeable amount of money to local charities.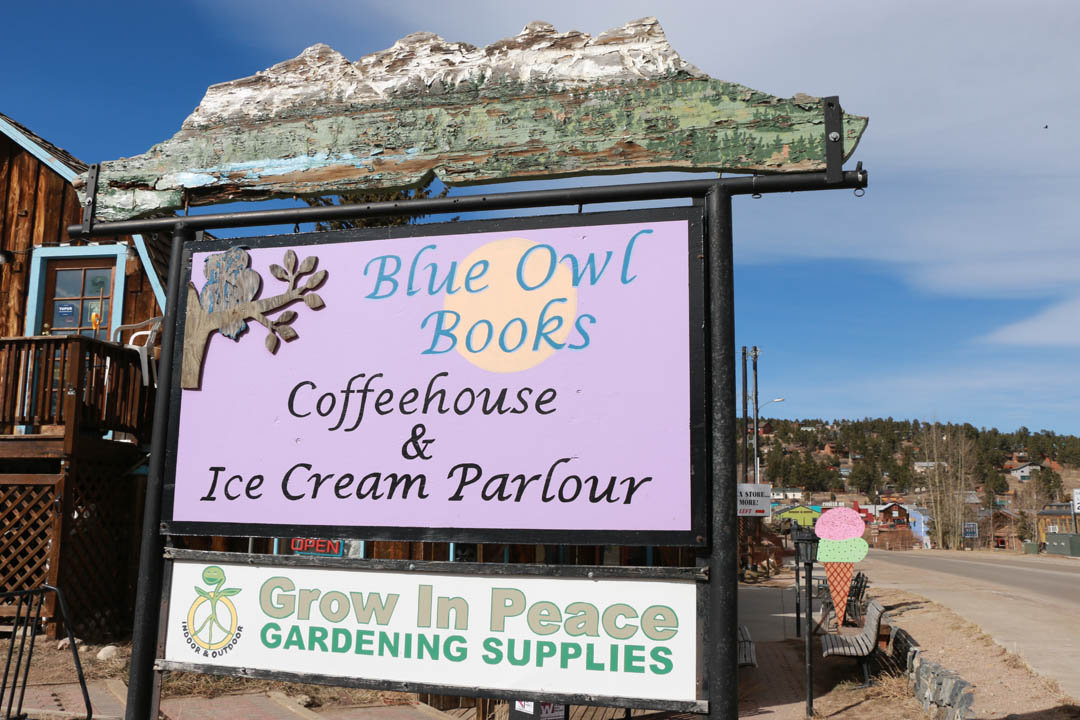 Blue Owl Books is for the literary lover visiting Ned. Offering café fare as well as new and used books, the shop is a quaint respite from all the outdoor activities available near Nederland.
You can also grab a scoop of ice cream or shop a small selection of boutique gifts and goods.
In the most Colorado-esque style is Salto Coffee Works. The locally-owned, self-described "community café" hosts local music and events (like apres ski!) throughout the year. Its partner in business is Tin Shed Sports, located next door and operated by the same owners since 2011. It's a bit bike shop, taco spot and coffee spot.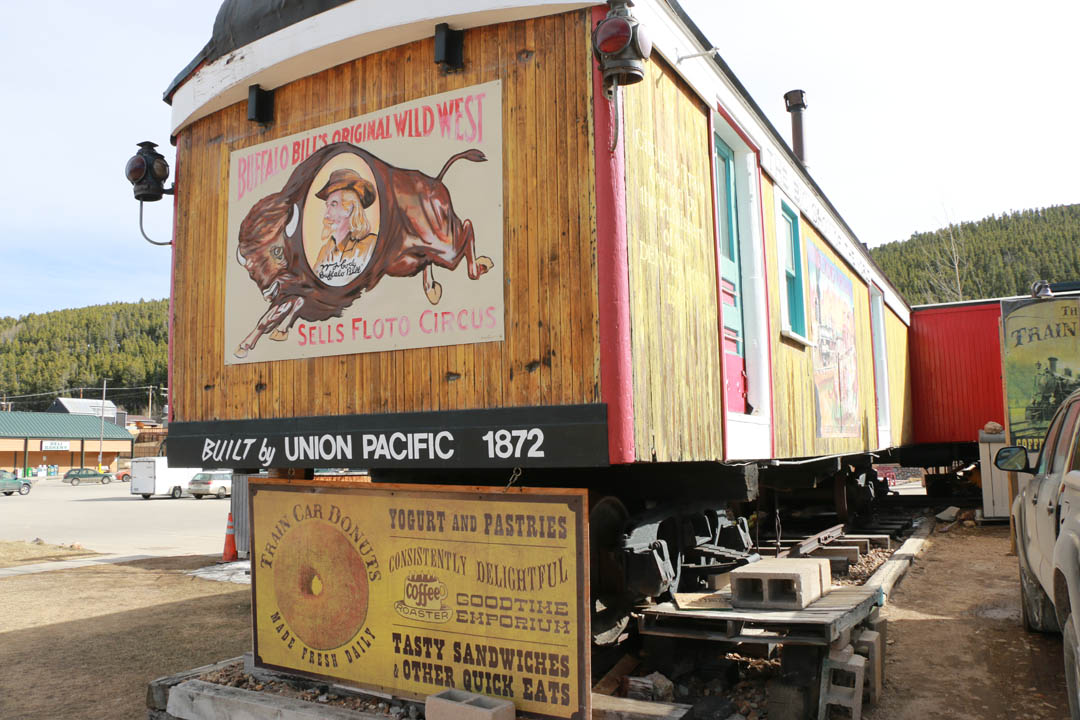 For a coffee shop with a bit of character, visit The Train Cars Coffee and Yogurt. You guessed it, it's a quaint coffee shop serving locally-roasted brews inside an old train car that once advertised the Buffalo Bill Wild West Show. You can see the restored paintings outside the train car, which sits right next to the Carousel of Happiness.
And, because Nederland is oh-so-Colorado, you can also grab food and listen to live bands at the Rocky Mountain Oyster Bar. Ironically (perhaps?) the restaurant also serves plenty of vegetarian options.
Can't get enough live music? The Pioneer Inn has live bands six nights a week, specializing in blues and local music. People here love the smothered burrito.
For larger events, The Caribou Room, just outside the main part of town, has a rotating menu and plenty of taps of local brews and whiskeys, hosting weekly concerts and musical guests.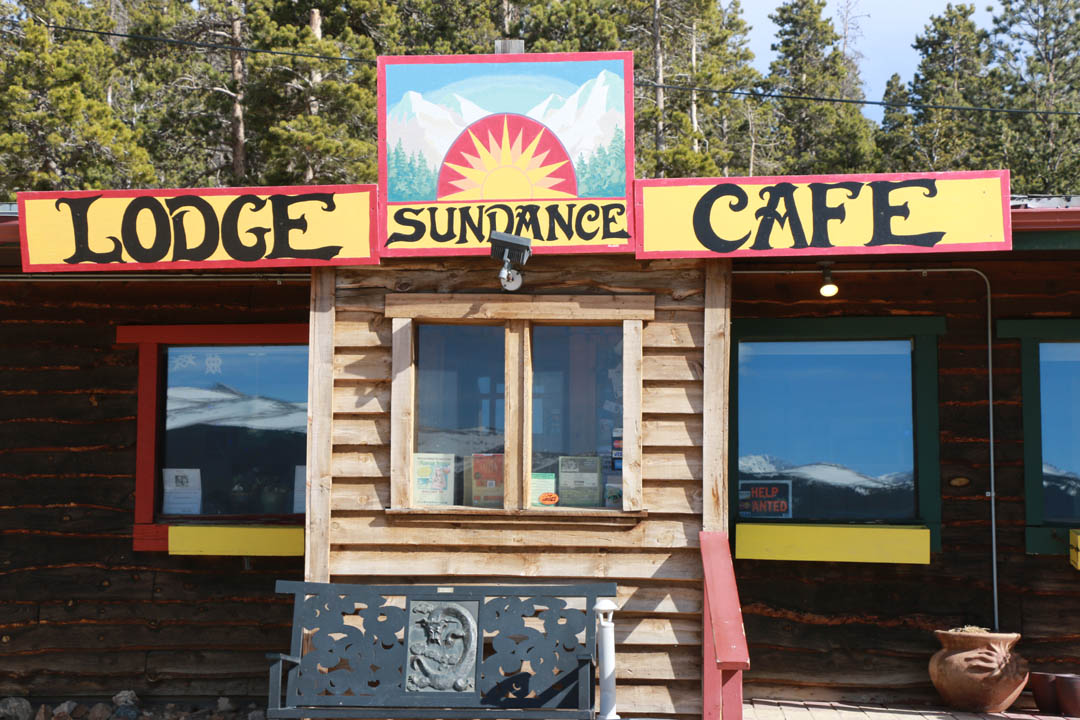 Local favorites for food include Crosscut Pizzeria and Taphouse, Sundance Café for a homey, no-frills meal, and for a baked treat, try New Moon Bakery and Café.
Great Nepalese food can be found at Kathmandu Restaurant, with plenty of options for vegetarians and vegans alike.
For a quick lunch, try Ned's, rated well by locals for a nice midday meal.
Nederland is also home to an ice rink and Racquet Park and the Nathan Lazarus Skate Park, made possible by donations and grants.
Want to live in Nederland? Unlike most of the state, housing prices in the town have actually dropped in the past year. The median price stands at $340,000, down 17.5 percent from the year before, according to real estate website Trulia.com.
Renting too, is less expensive than most of the metro. The median rent for all-size properties is $1,650 — but if you're looking for something like, say, a two-bedroom, that can be obtained for closer to $1,300.
What do you love about Nederland? Share your stories using #9Neighborhoods!