The largest town in northeast Colorado, Sterling is the rural hub of that portion of the state.
With a population of about 14,000 people, it is the county seat for Logan County and home to dozens of businesses.
Sterling is also affordable; not something we can say for much of the state. Housing there is cheap compared to Denver, with the median price for all-size properties at $135,500, according to real estate website Trulia.com.
About a two-hour drive from Denver, Sterling is just west of Interstate 76 at Highway 6.
Take a photo tour of the Queen City of the Plains
The Overland Trail Park and Museum is a nod to the town's roots.
The Overland Trail Park and Museum is a nod to the town's roots.
Sterling's start
When gold was found in the mountains of Colorado in the mid-1800s, thousands of hopeful miners were suddenly rushing to the once-open lands of the state to stake their claims with dreams of getting rich. But they had to find a way to get there first.
The Overland Trail, a branch of the Oregon Trail, started in Kansas and weaved through much of Colorado before looping back into Wyoming and ending at Fort Bridger. Between 1862 and 1868, it became the most traveled road in the United States.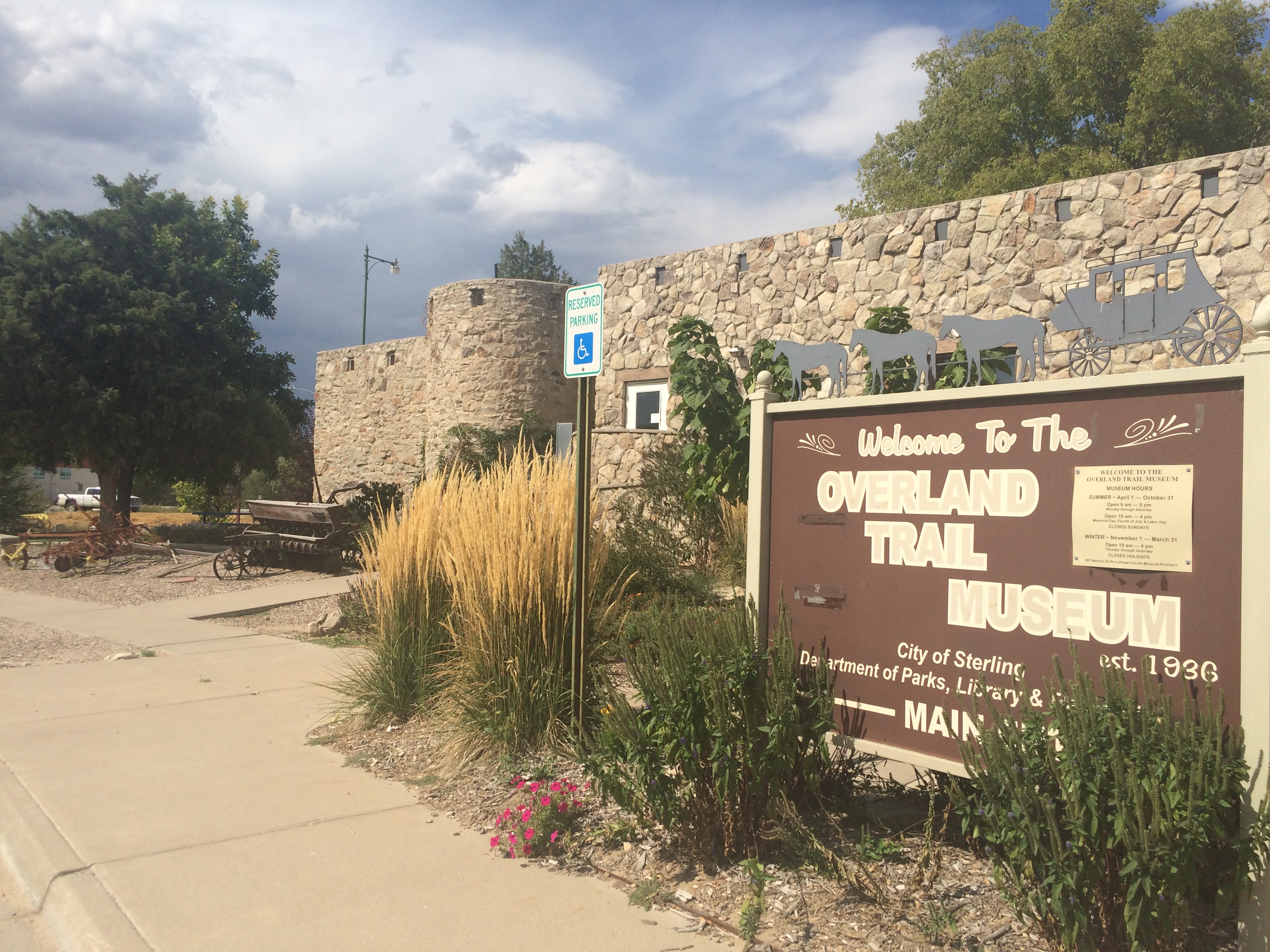 While most only passed through the extensive prairies along the route, some men began to realize the opportunities in them. Ranching empires, freighting businesses, newspapers, general stores and more began popping up along the Overland Trail.
In 1871, the first permanent settler arrived in the area that would eventually become Sterling. William Shaw Hadfield, originally from Derbyshire, England, built a home on an island in the South Platte River just south of the present-day town. Travelers were welcomed to the island, and a post office was eventually built.
A few years later, farmers came settling land along the banks of the South Platte just north of present-day Sterling.
But Sterling really got its boost when the Union Pacific Railroad decided to extend its line from Julesburg to LaSalle in 1881. Those who were already living in the area knew this was their chance to establish a town.
They appointed a leader who traveled to Omaha with a deal for the railroad officials: they would give Union Pacific 80 acres of land for a right-of-way if the railroad built a roundhouse and shops there. They accepted the deal.
A new, 19-block town was platted by a railroad surveyor from Sterling, Illinois. A general store and lumberyard were built, and most of the settlers in the area moved into the new townsite.
PHOTOS: Historic Sterling
View of Main Street a dirt street business with commercial buildings on both sides c. 1900 - 1910 (Photo: Denver Public Library)
View of Main Street a dirt street business with commercial buildings on both sides c. 1900 - 1910 (Photo: Denver Public Library)
Shortly after the railroad arrived, businesses and homes began springing up. By 1884, Sterling was officially incorporated, and it became the county seat in 1887.
Visiting Sterling today
When you first enter Sterling, the Overland Trail Park and Museum is an immediate nod to the town's roots. It commemorates the historic westward migration of gold seekers and early pioneers with a village containing several pre-1915 buildings, as well as a blacksmith shop, prairie school and old farm machinery. The museum also contains old photographs and vintage artifacts.
The town itself is also still dotted with historic buildings.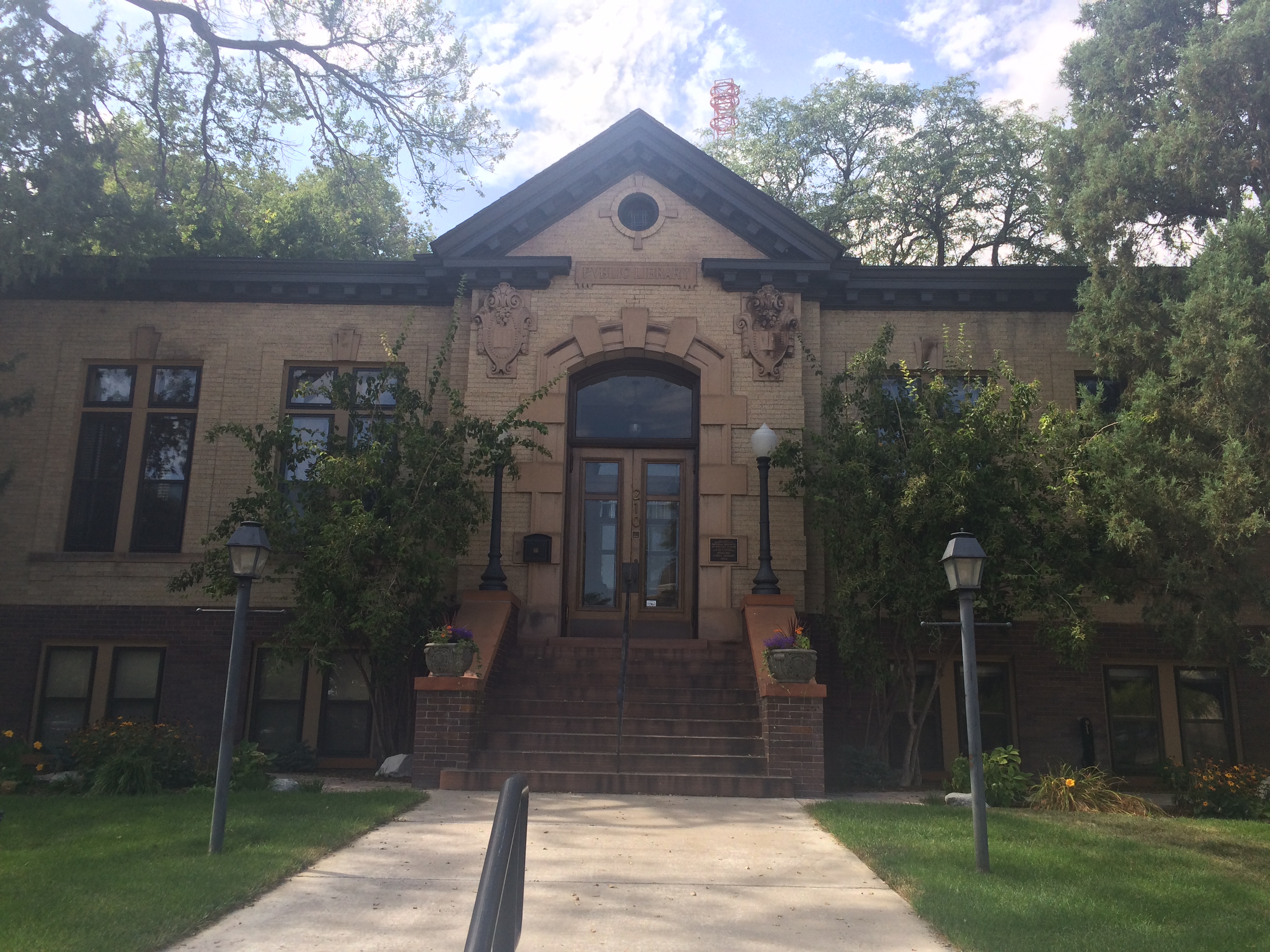 For example, Sterling's 1918 public library is still standing on 4th street. It was built after Andrew Carnegie donated $12,500 for its construction three years prior and is one of many Carnegie libraries across the state. It's no longer used as the area's library, but it was refurbished in 2002 as the Old Library Inn, a bed and breakfast, and is now a private home.
The First United Presbyterian Church just across the street was built in 1919 and is listed on the National Historic Registry. It's easily one of the most architecturally unique buildings in the area.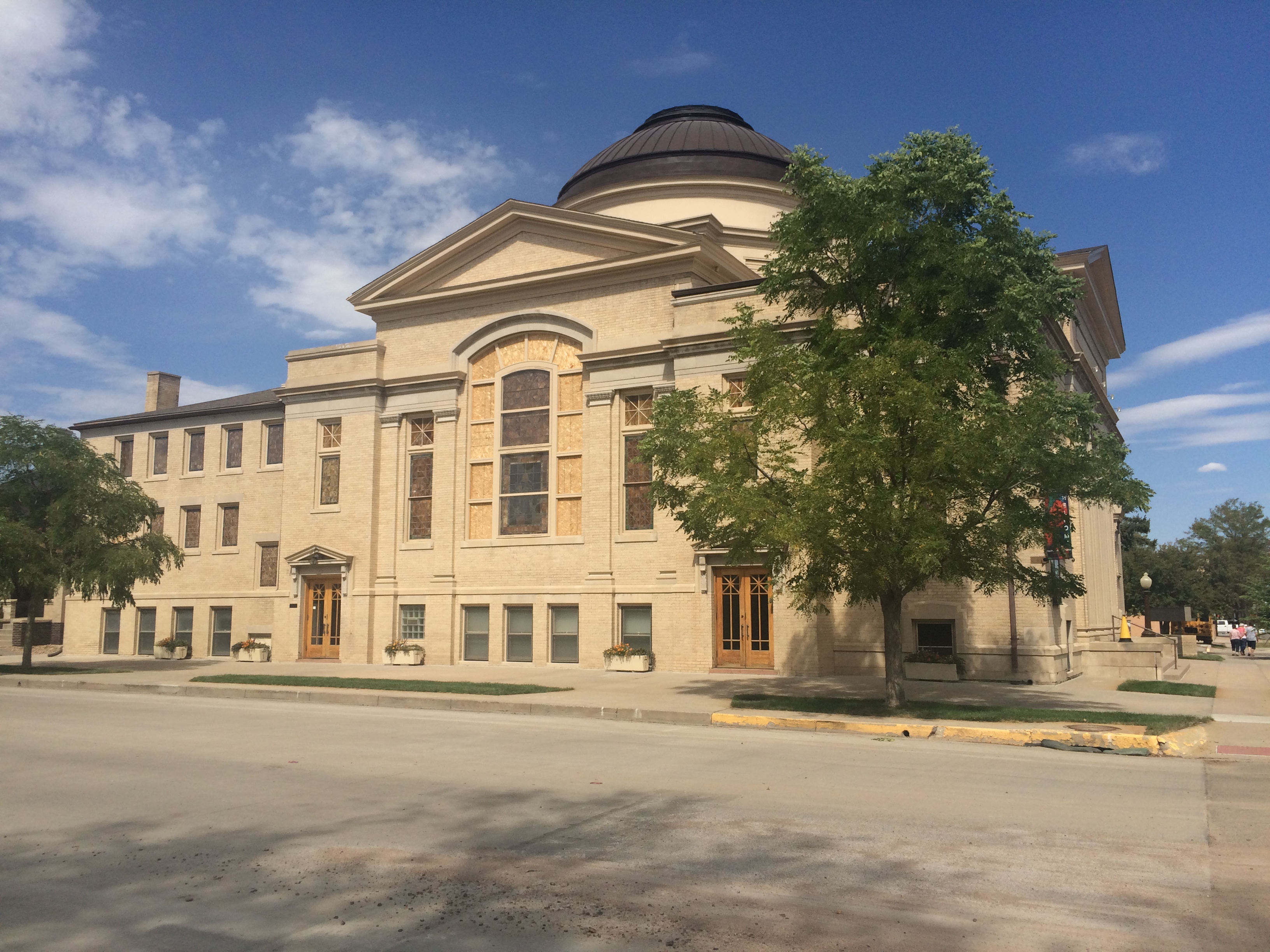 The downtown historic district, several other churches, homes, the Sterling Post Office, the court house, and the Union Pacific Railroad Depot are all other historically significant buildings still in use in some way in Sterling. But it's not just history that's alive in town.
Sterling has several options scattered around town for dining and drinks. Both The Frosted Mug (137 N. Front St.) and Hootenannies (324 W. Main St.) give residents and visitors a place to kick back with a brew and play some bar games.
Sam Louie's Pizza (310 Main St.) serves up New York-style, by-the-slice pizza, while Simkins Parlour (316 Main St.) is known for its creative small plates. Just up the road, Old Town Bistro has juicy steaks and a wide dessert selection.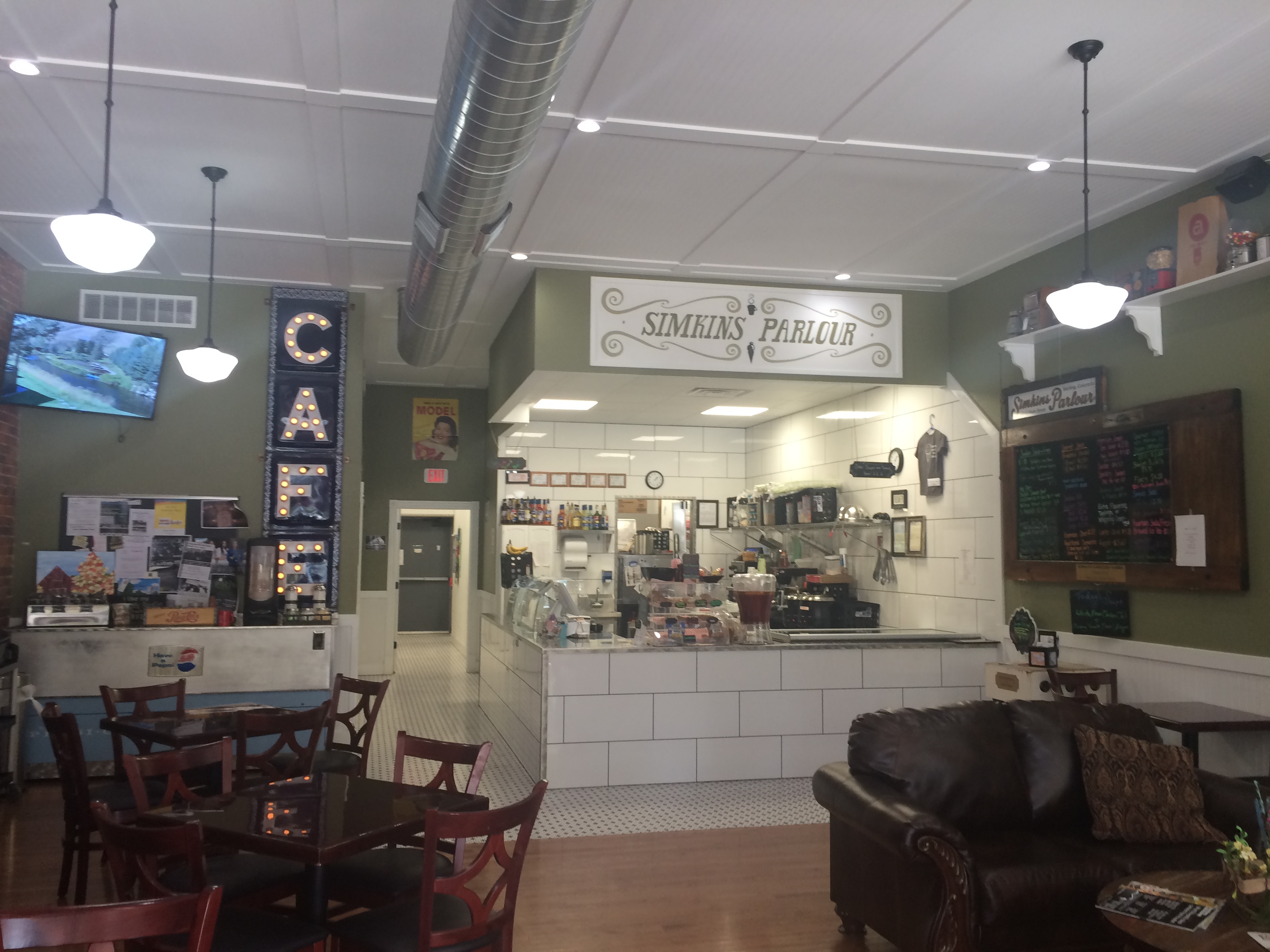 The town also has a Santiago's Mexican restaurant, one of 27 founded by Carmen Morales, who started the chain in Brighton in 1990.
And for finding those off-the-beaten path treasures, Sterling has plenty: Treasure By Chance (312 Main St.) has collectibles and antiques; Second Time Around (109 N. 2nd St.) is a hole-in-the-wall used bookstore; and Quilts N Creations sells fabric and offers kids' and adults' sewing classes.
Several big-box retailers and restaurant chains can also be found in Sterling, especially on the western edge of town.
Parks and rec
There are 17 city parks located within Sterling. Pioneer Park, on the western edge of town, is the largest and offers a 1.4-mile walking path, plus disc golf, playgrounds and more.
Sterling is also home to one of Colorado's state parks: the North Sterling Reservoir State Park.
The main feature of North Sterling is its large reservoir that is open to boating and is known for catfish, wiper and walleye and fishing. The park is also open to camping and has an archery range, bike trail and hunting areas.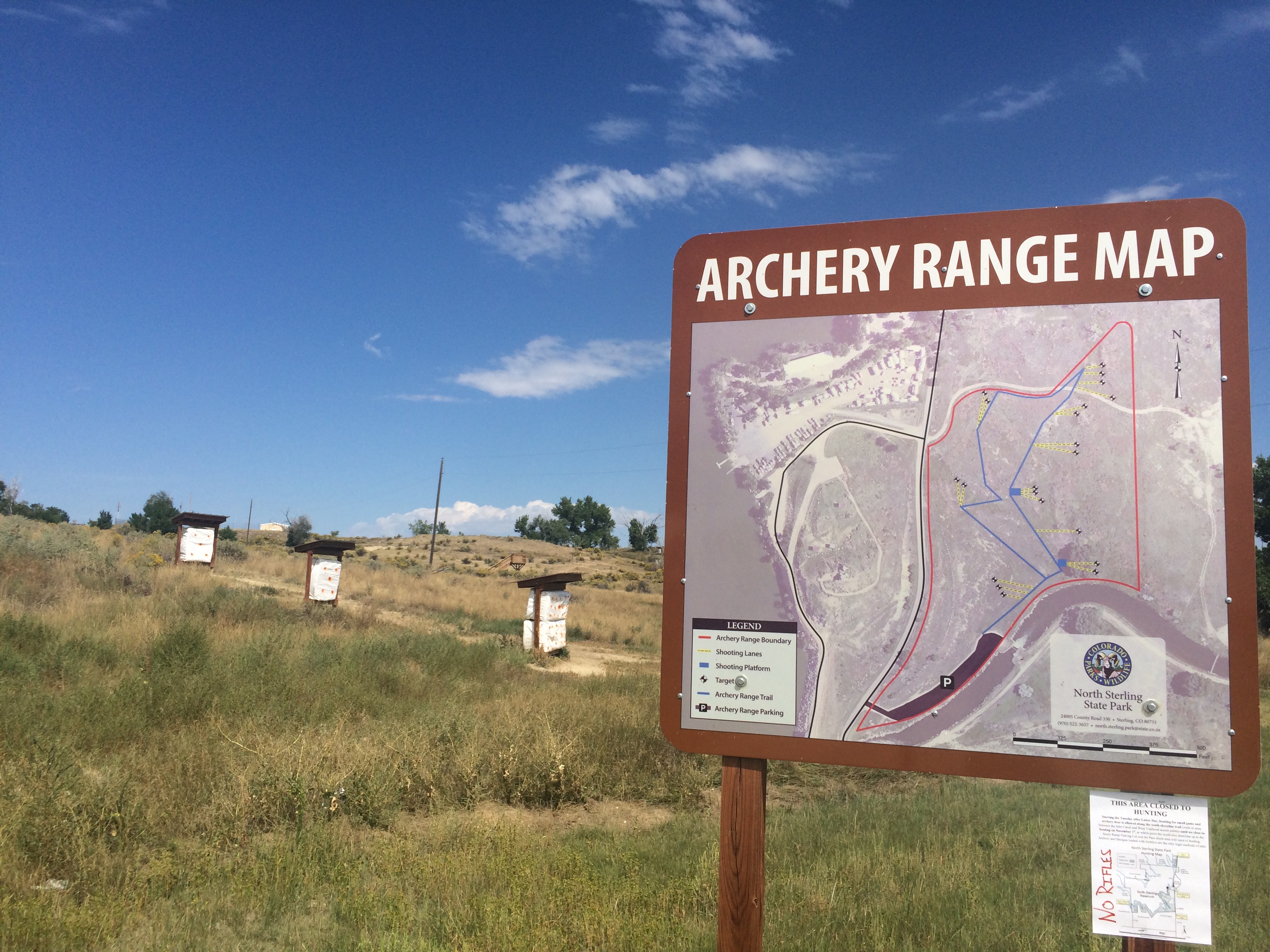 It's also home a seasonal hawk and eagle migration. Colorado Parks and Wildlife recommend those who want to see the birds watch them early in the morning.
The Pawnee National Grasslands, an internationally known birding area, is also relatively nearby. Those who want to walk or bike through a large portion of the grasslands can take the Pawnee Buttes trail, a 4.5-mile route that leads to the prominent east and west butte formations.
City of Living Trees
In the 1980s the town of Sterling was planning on removing dying trees around the town. It seemed like a straightforward project but a diagnostics technician at the Logan County Hospital had a different vision.
Bradford Rhea approached city officials and asked if he could carve the Cottonwood trees instead. He wanted to be a sculptor but said he didn't have the money to but marble, so thought this would be a smart compromise.
He ended up creating 17 total tree sculptures over about a decade.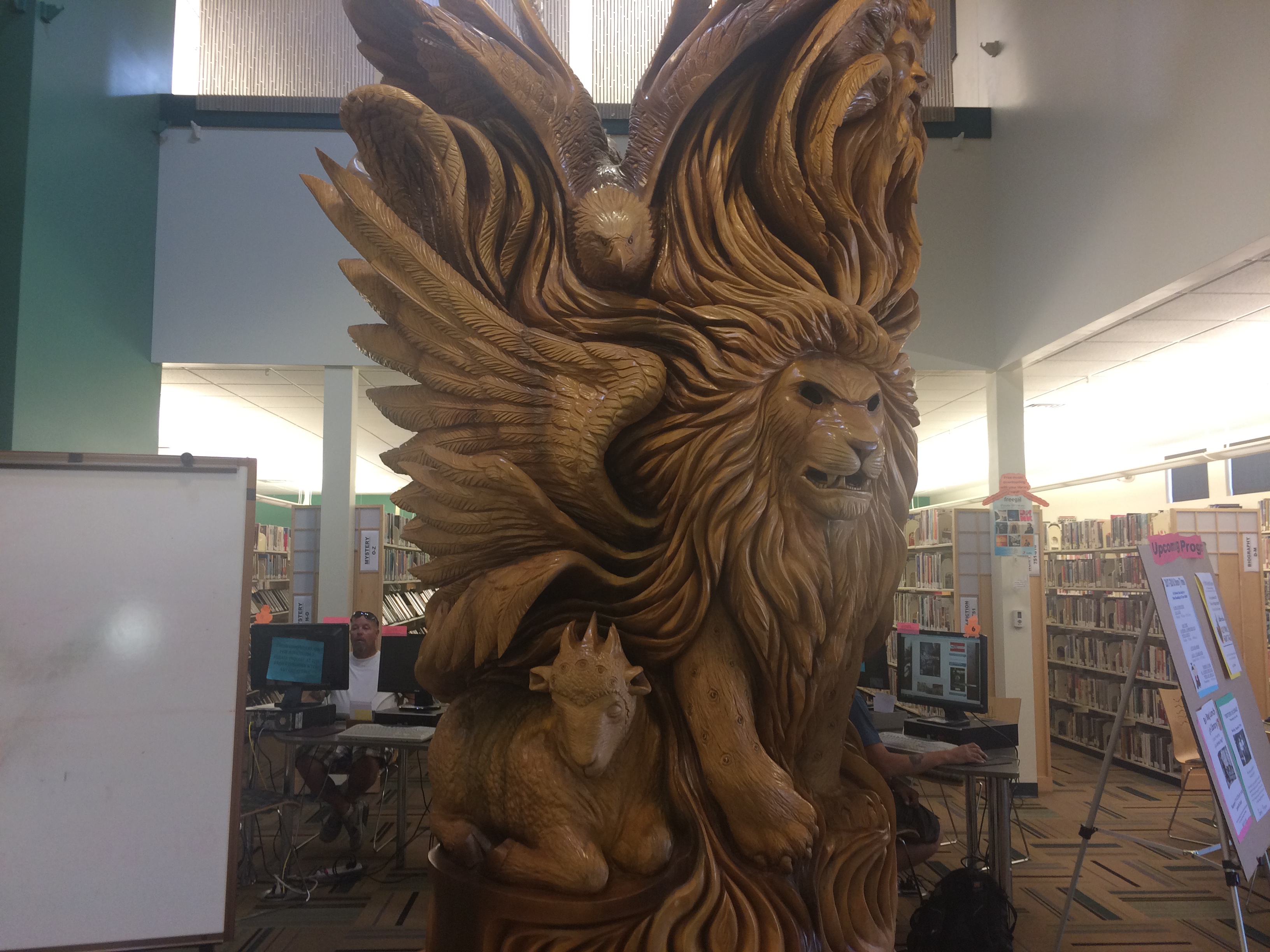 In order to help preserve them, some of the sculptures have since been restored and cast in bronze and many have been moved inside. Here's a map of where they are all located: http://bit.ly/2wdYe7k.
Rhea has since realized his dream of sculpting in Bronze and was commissioned to create a walking stick for President Bill Clinton to present to Pope John Paul during his visit to the United States in 1993.
Sugar Beet Days
This weekend is Sterling's signature annual event: Sugar Beet Days.
The celebration brings over 200 food and craft vendors from across Northeast Colorado, Nebraska and Wyoming to the historic courthouse square in downtown Sterling. They also have rides for kids and live music.
It's held each year during the third week of September and admission is always free.
This year Sugar Beet Days is Saturday, September 16 from 9 a.m. until 6 p.m. and Sunday, September 17 from 10 a.m. until 4 p.m.