Here's the thing about Colorado (this is especially true for Boulder): you might think you're in great shape, but there's always someone who will kick your you-know-what.
You can hike a 14er? Cool, meet a dude who can run it blindfolded while maintaining a 6:30 pace. You've biked the whole Cherry Creek Trail? Good for you, now here's a guy that links it, the Highline Canal Trail and the Platte River Trail before breakfast.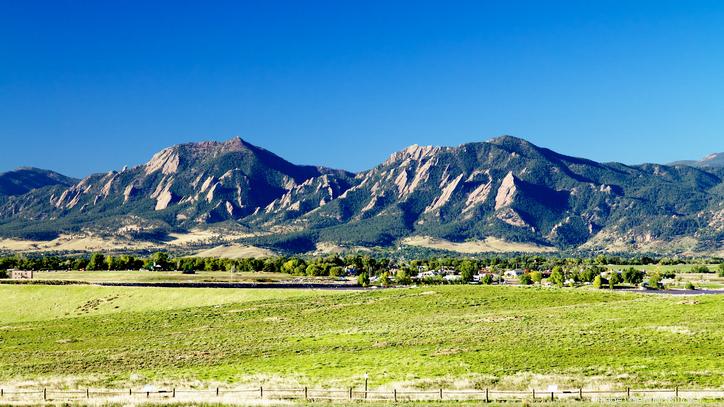 But the thing about our great state is that a lot of us like to push ourselves, and we have plenty of long trails to do just that. Here's a look at some of Colorado's longer trails – journeys you can take over a few days or weeks or you can set a speed record on, if you're really crazy.
Anastasiya Bolton talked to Denver-based ultrarunner Jonathon Kuehler, who is going to try to run between Denver International Airport and Glenwood Springs over the course of three days (he's doing 68, 71 and 54 miles each day). We'll air that story Friday on 9NEWS!
The Colorado Trail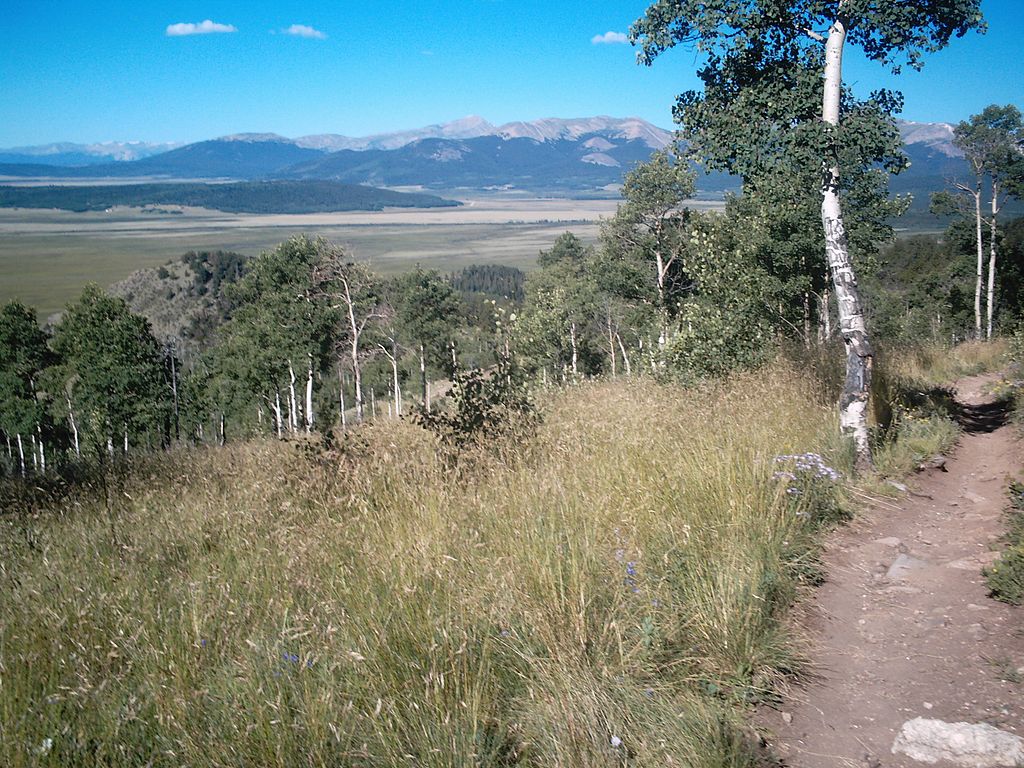 When it comes to long trails in Colorado, this one is probably the first to come to mind.
And for good reason. It runs 486 miles from Waterton Canyon to Durango, topping out at 13,271 feet and spending a good portion of time above treeline.
The trail traverses six national forests and six wilderness areas – and for most hikers, takes between four to six weeks. If you don't have that kind of time off, you can also check out one of the 28 segments.
Of course, some people are just beasts, and numerous people have sought to set what's known as the fastest known time on the Colorado Trail. The current record was set by Bryan Williams earlier this month – he pulled it off in eight days and around 30 minutes.
Bryan Williams sets a new supported Colorado Trail FKT of 8 days & ~30 minutes. Scott Jaime set previous FKT of 8d7h40m in 2013. 📷Kari Lange pic.twitter.com/Yj5RsB5mYM

— iRunFar (@iRunFar) September 3, 2017
According to the Fastest Known Time message boards, John Zahorian has the fastest unsupported time on the trail at nine days, 12 hours and 32 minutes.
This means he basically carried everything he needed for the trip on his back, without any help along the way.
You can read a handy guide about hiking all or part of the Colorado Trail here: http://bit.ly/1y1xBxv
The Highline Canal Trail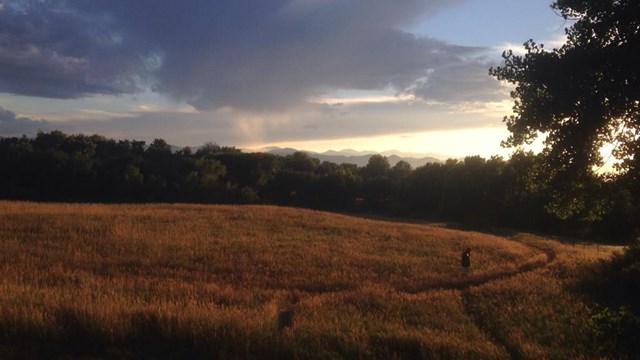 While this trail is technically 71 miles long (spanning a diversion dam in Waterton Canyon to the Rocky Mountain Arsenal Lateral in Green Valley Ranch), you can't use the first 1.7 miles and last five miles, so think of it as a 64.3-mile-long tour of the Denver metro area.
Parts of the trail are paved while others are gravel, and it connects to numerous other trail systems in the metro area, including the C-470 and Cherry Creek trails.
The Highline Canal Trail takes a very meandering route through the metro area with a bunch of street crossings, but it also offers awesome mountain views and a bit of shade from cottonwood trees. Some stretches of it – especially through Greenwood Village – are absolutely stunning in the fall.
While most people are content with just walking, running or biking small stretches of the Canal at a time, others aren't.
The fastest known time on the trail is 9 hours, 31 minutes and 14 seconds – if you're keeping track, that's a pace under nine minutes a mile for longer than the average workday!
You can read a good guide to the Highline Canal trail here: http://bit.ly/2fl901c
Denver International Airport to Glenwood Springs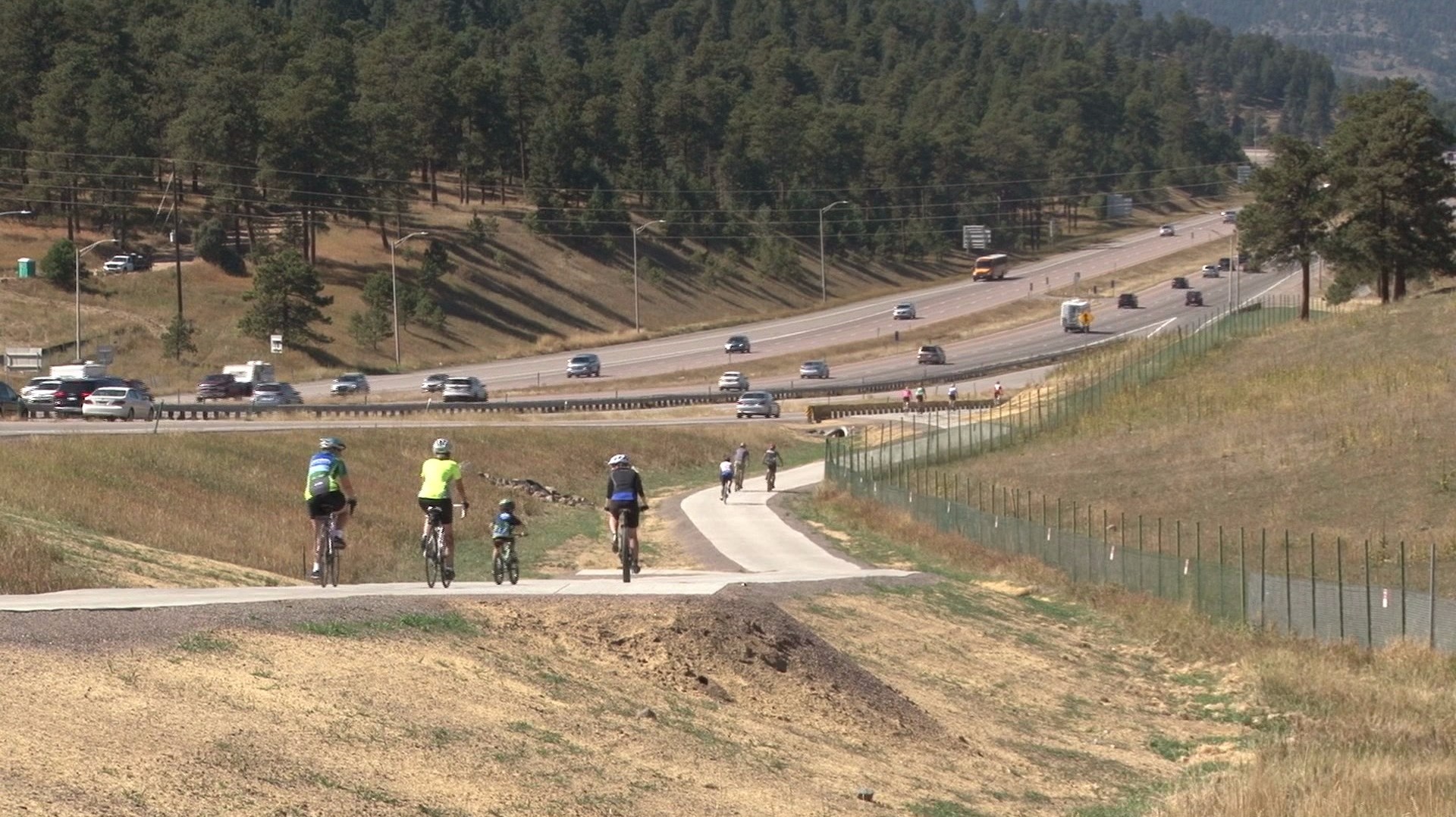 Granted, this isn't all on just one trail, but last year, crews finished work on a bike path that ensured you can make this trip without ever once having to brave the shoulder of Interstate 70.
This 200ish-mile route uses a combination of trails, among them the Arsenal Perimeter Trail, multiple service and frontage roads, the Clear Creek Trail, US 40 and more.
It's complicated, but it's a journey that takes you through some of Colorado's most beautiful mountains, capping off with a look at the engineering wonder that is Glenwood Canyon.
We wrote about the new route here: http://on9news.tv/2f9F4s6
And check out the route via Google Maps: http://bit.ly/2h4GS67
The Capitol Creek Circuit
This bucket list hike and backpacking trip is much less crowded than the more famous Four Pass Loop, which is in roughly the same area but attracts countless more people.
The 40 mile trail in the Maroon Bells Snowmass Wilderness goes over four mountain passes, four alpine lakes and spends most of the time above treeline.
It's not short and it's pretty hard, so you'll probably have to camp along the way.
There's a really good write-up about this trail here: http://bit.ly/1y1XD3H
The Monarch Crest Trail
This is considered one of the premier shuttle mountain bike rides in the state, taking cyclists from Monarch Pass to Marshall Pass via around 35 miles of singletrack.
It involves 2,300 feet of climbing and around 5,000 feet of descent. There are also multiple shuttle services available so bikers don't have to do an out-and-back.
Read a trip report here: http://bit.ly/2h4EnwU