Loveland is a city where it feels a little like time has slowed down - and perhaps hasn't quite caught up with Colorado's booming development.
Just a little bit.
Hustle and bustle approaches the downtown corridor of Loveland, and sits on its outskirts, encompassing a large city north of Denver that sticks to its agricultural roots, despite plenty of business development.
There's a surprising colorful influx of art and sculpture to the city that was built along with the boom of Colorado's railroad.
Join us Friday on Instagram as we tour this city and share more about its past and present!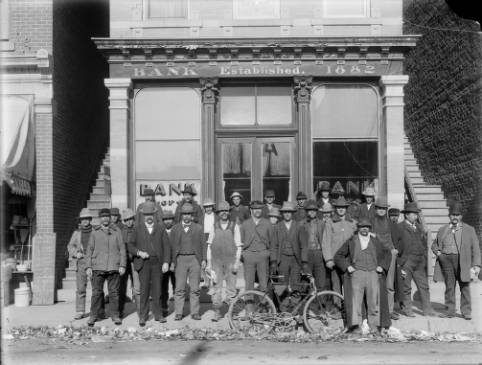 Loveland's History: Flour, Cherries, and Art
Like many Colorado cities, Loveland came to be with the help of railroad's infrastructure.
Its first settlers arrived around 1858, creating a small settlement called Miraville.
Gradually, more settlers arrived, setting up farms in the Big Thompson Valley around Devil's Backbone and the Big Thompson River.
Populations leveled off, and nearby, a new settlement called St. Louis was beginning to flourish, deriving its name from a marketing ploy. A nearby businessman and owner of the flour mill was printing "St. Louis" on his bags of flour.
William A. H. Loveland, the president of the Colorado Central Railroad, told the owner of a different flour mill, David Barnes, about a new rail line that would soon connect Denver to Fort Collins, and eventually Cheyenne, Wyoming.
So, Barnes began platting a new town, on 80 acres, along the rail line that would eventually be built where he was farming wheat.
By December 1877, the new town had its railway depot, and soon, a name: Loveland.
Construction of Loveland began in 1878, with residents voting to incorporate in 1881. Merchants from nearby St. Louis began to move to the new town and population grew.
Today, Barnes' first home and farm still stand in the town and remain in use as a home on Earnest Place.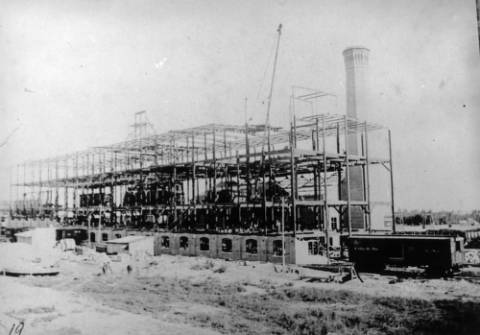 In 1901, The Great Western Sugar Company built its Loveland factory, employing people until it closed in 1985.
The same year the sugar factory opened, Loveland established its first library with the Women's Improvement Society.
In 1908, with money donated by Andrew Carnegie and local fundraising, a new, larger library was built at the corner of 6th and Cleveland in downtown Loveland.
Growth boomed as folks headed up to Loveland, which had quickly established itself as a shipping point for farmers, ranchers and lumber suppliers.
By 1885, 900 people called it home. The city even had its own newspaper, which is today the Loveland Reporter-Herald.
The town remained dependent on agriculture during the first half of the 20th century, becoming home to the Spring Glade Orchard, the largest cherry orchard west of the Mississippi.
It produced more than $1 million worth of cherries per year!
However, a canning shortage during World War II and a series of droughts spelled the end for the industry locally.
PHOTOS: Historic pictures of Loveland, Colorado
1900-1910. View north on Cleveland Avenue, Loveland, Colorado.
1900-1910. View north on Cleveland Avenue, Loveland, Colorado.
By the 1960s, cherries were no longer farmed in Loveland. Every year, Loveland holds a Cherry Pie Celebration in honor of this sweet history.
In the 1980s, the Loveland High Plains Arts Council worked to transform the city into an arts community, establishing events such as Sculpture in the Park and the Loveland Sculpture Invitational. Many of the city's sculptures call Benson Sculpture Garden home. The 10-acre park hosts 154 pieces of sculpture as well as other park amenities.
In 1985, Loveland became the first Colorado city to pass an ordinance that designates one percent of the city's capital projects towards the purchase and maintenance of art.
The city's current art collection is valued at a whopping $10 million!
The second half of the 1900s was all about jobs: the city landed a large Hewlett Packard manufacturing facility in the southwest part of town, and businesses continued to put down roots in both Loveland and neighboring cities as 2000 approached.
Much of this new growth can be seen along Interstate 25 and U.S. Highway 34, the Centerra area, which has been a hub of the business and real estate boom Colorado has seen over the past decade.
Loveland Corn Roast Festival
This weekend (Aug. 25-27) is the famous Loveland Corn Roast Festival. It kicks off Friday night with a corn shucking contest.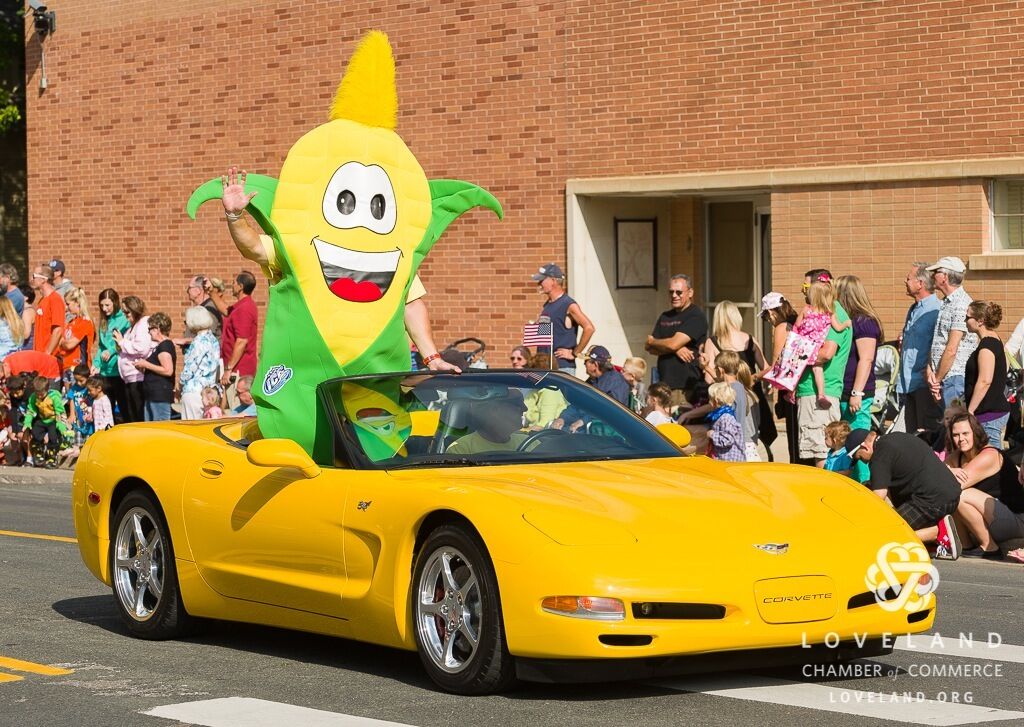 The annual August event has been held since 1982. Its roots, however, date back to a prosperous farmer named James Swan, in 1894. He had the idea for a community corn roast to show off the agricultural community. The first corn festival was held that fall, becoming a regular event.
According to the Corn Roast program of 1904 furnished by Althea Shields, "the feast was held on the old school house (Washington) grounds and everybody was invited to partake of the big dinner. There was to be 'no fuss and feathers.' Dinner was served at noon and continued until every visitor was fed."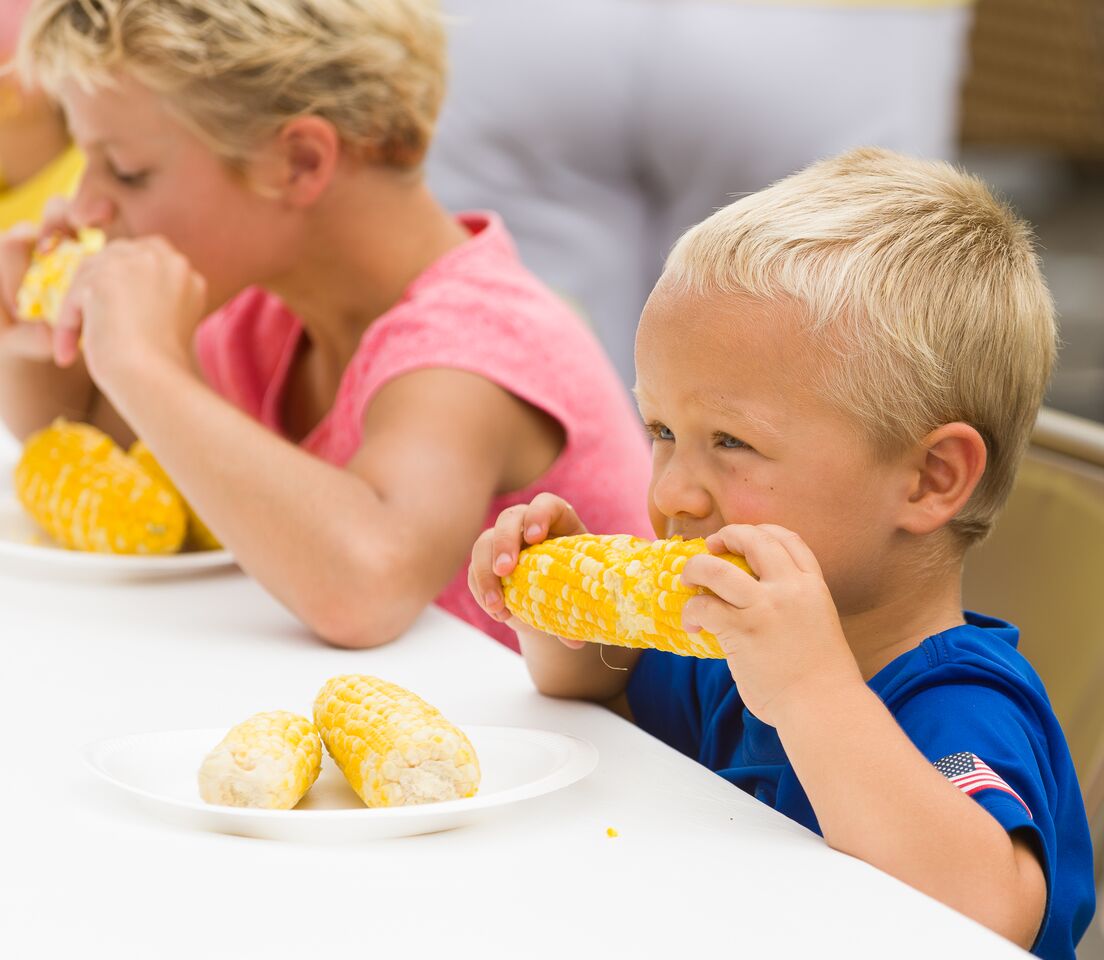 Activities back then included horse races, bucking contest, umbrella races, foot races, horse races, band concert, a masked street carnival, campfire songs, speeches and army reminiscences by comrades. This program lasted for three days.
Back then, ears of corn were dropped into the hot ashes to be roasted, but with so many people, it was a mad scramble to get served.
Corn Roast days gave way to the Larimer County Fair which was held in Fort Collins until Sept. 10, 1912, when it was moved to Loveland and in 1982, according to historic chamber records, the Annual Corn Roast Festival was revived.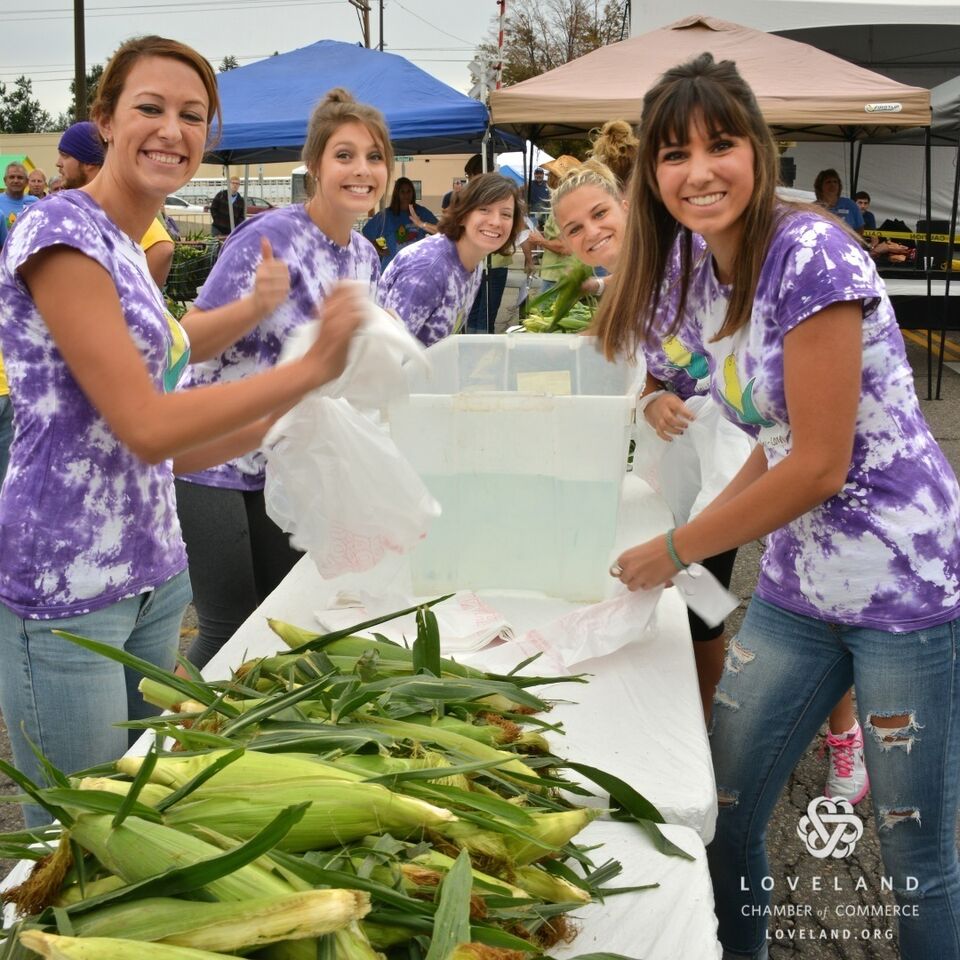 The festival is now held in Downtown Loveland and kicks off with a Corn Shucking Competition Friday night, followed by bands and entertainment. Saturday the event includes the Corn Roast parade, Corn Eating Contest, Corn Hole Tournament and more. You can learn more here.
PHOTOS: Loveland's annual Corn Roast Festival
Booming Growth for a small-town city
More than 76,500 Coloradans call the city of Loveland, about 46 miles north of Denver, their home.
Like many cities in the state, its population is growing at an impressive clip as people move there to take advantage of the city's numerous outdoor offerings and bustling small-city economy, which houses more than 675 businesses.
The Colorado Department of Transportation has pegged Loveland's growth as reason enough for a $237 million project to expand I-25 between Loveland and Fort Collins, which will get underway in 2018.
That project would add a third toll lane for 14 miles between Colo. 14 (Mulberry Street) and Colo. 402, as well as replace two bridges.
Loveland is also slated for two of four major projects that make up the Go NoCo initiative, a push to expand tourism to Northern Colorado.
The plan for Loveland is to create an Olympic-level whitewater park and an adjacent water park and hotel. The Go NoCo initiative is still in a holding pattern as perimeter negotiations continue between developers, city and state leaders and Loveland residents.
The Heart of Loveland
The heart of Loveland is its downtown area between East 6th Street and East 3rd Street, particularly along East 4th Street.
PHOTOS: There's plenty to love in the City of Loveland
Henry's serves great cocktails in downtown Lincoln in historic digs.
Henry's serves great cocktails in downtown Lincoln in historic digs.
There visitors and residents alike will find a host of clothing boutiques — things like Cloz to Home, Skate Ratz and Vintage Willows — as well as art galleries like Luminous Flux Gallery + Studio, Rabbask Designs and Studio Vino. There's even an aquatics supply store, Poseidon's, which sells exotic fish and aquariums.
There's no shortage of dining and beer options in the area either. Some local favorites include Door 222, which serves "adventurous tapas in a contemporary-meets-industrial space" and The 4th St. Chophouse, an upscale steakhouse with a rustic feel inside.
Another spot that comes highly recommended is Mo' Betta Gumbo, an offbeat Cajun restaurant, and Doug's Day Diner, a Tex-Mex eatery.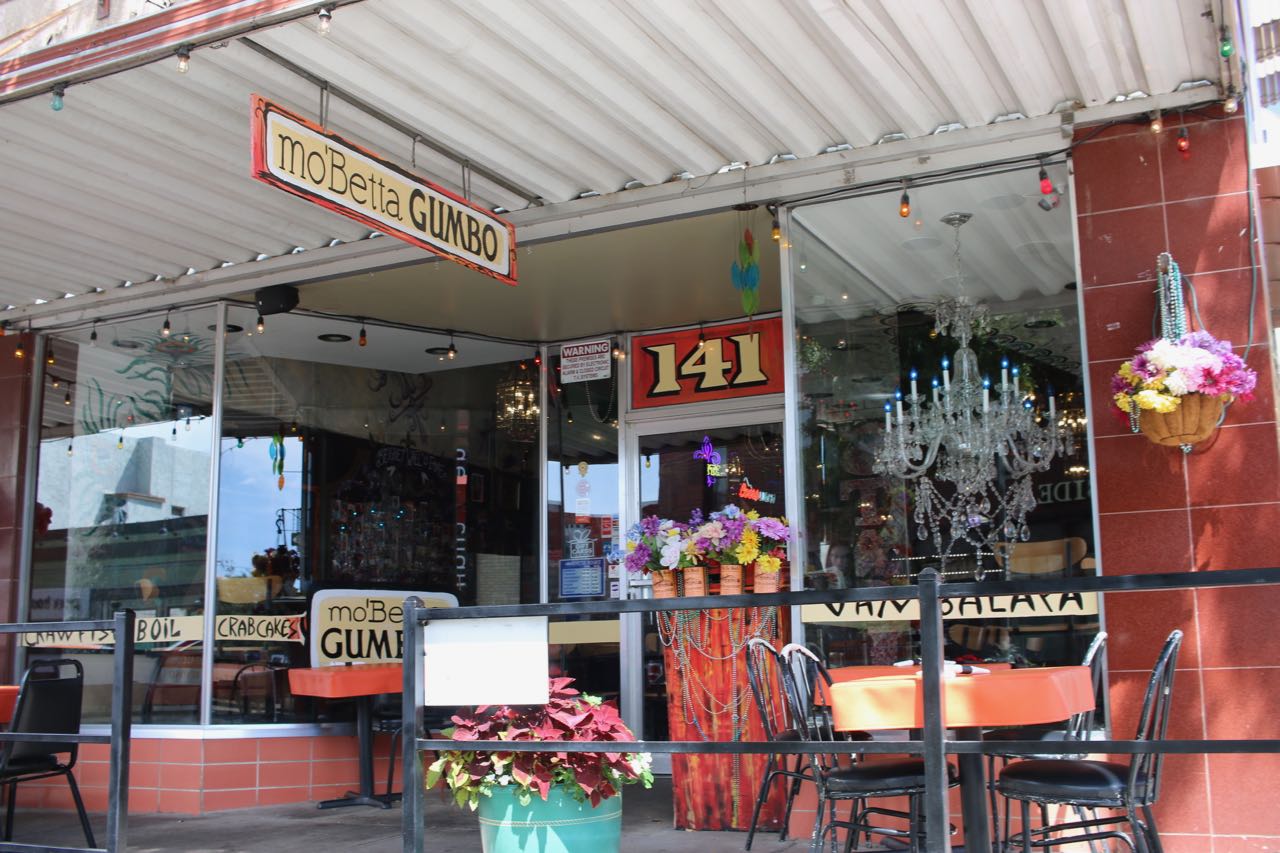 Loveland-ers love their craft beer, too — Big Thompson Brewery, Grimm Bothers Brewhouse, Backbone Gourmet Grub & Brewhouse, Crow Hop Brewing Co., Verbotan Brewing and Barrel Project, just to name a few.
On the eastern edge of the downtown area there's one more place to note: B Sweet Cupcakes is a family-owned bakeshop serving custom desserts and unique artisanal cupcakes.
Outdoor Adventure
One of the biggest reasons people move to Loveland?
Like many of Colorado's Front Range towns, it's pure gold for outdoor lovers.
The town is close to hiking and biking areas like Foothills Nature Trail & Summit Adventure Trail, River's Edge Natural Area and Devil's Backbone Open Space.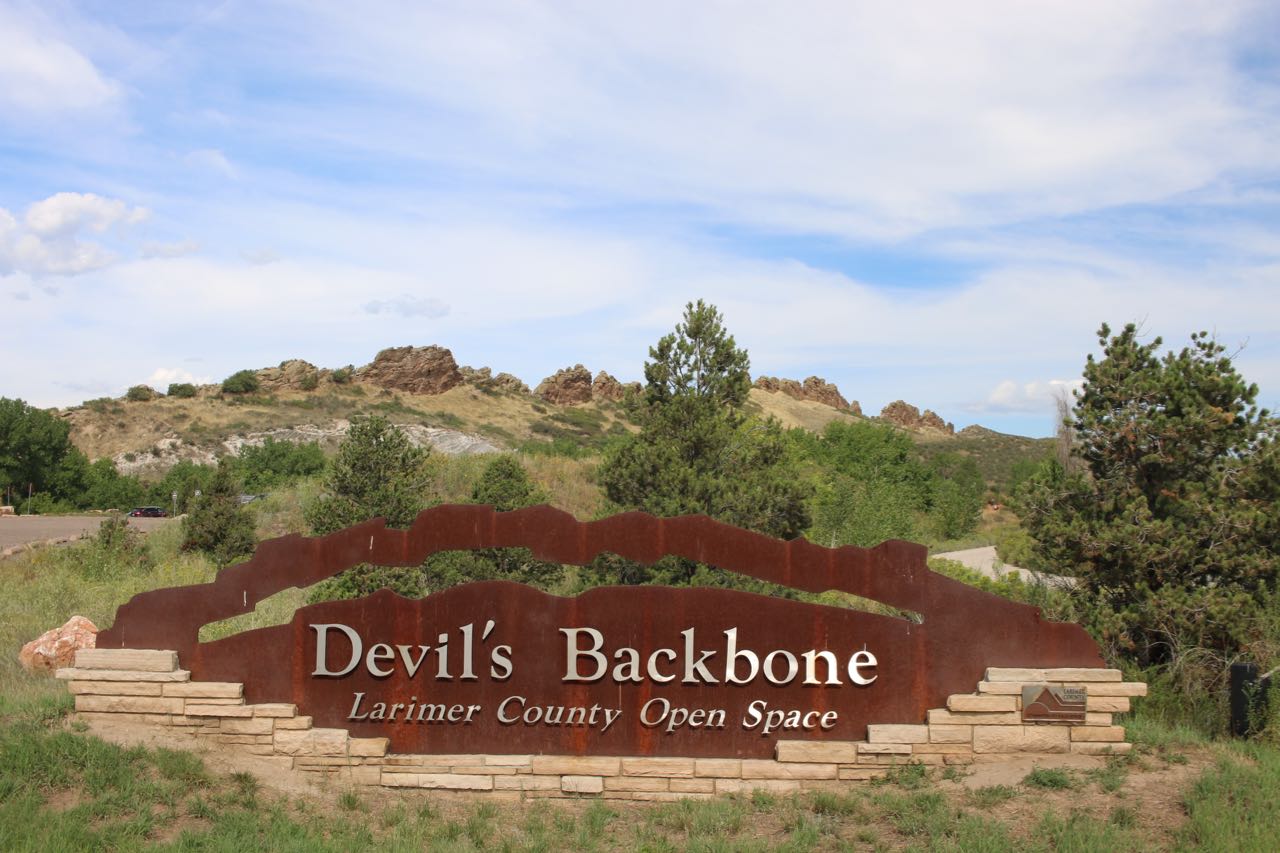 Centennial Park (977 W. 1st St.) and Civic Center Park (E. 4th St. N. Adams) offer traditional park amenities like picnic areas and playgrounds, as well as things like ponds and horseshoe pits.
Boyd Lake State Park also sits in Loveland, offering boating, fishing, camping, picnicking, swimming, hiking, biking, and hunting.
What's nice about Boyd Lake State Park is its diversity: all types of watercraft: ski boats, fishing boats, jet skis, sailboats, canoes may use Boyd Lake's 1,700 surface-acres of water.
Boyd also has a sandy beach and a pavilion for swimmers as well as a modern campground with 148 paved pull-through sites.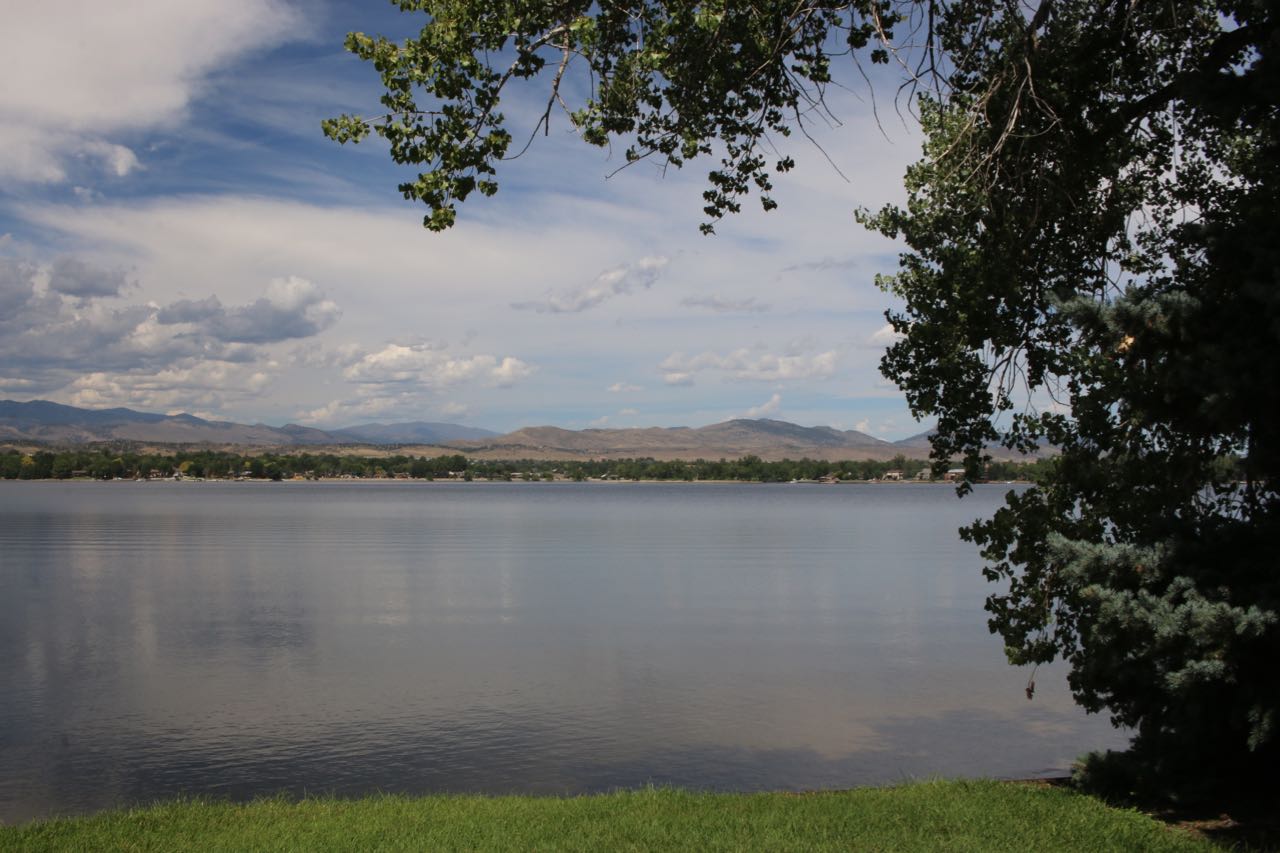 Lake Loveland also offers seasonal swimming in town with no entry fee.
On the north end of town, the Benson Sculpture Garden (1125 W. 29th St.) is a calm, serene and beautiful place for a quiet stroll with plenty of unique works of art to check out. It's home to more than 150 sculptures from artists around the world!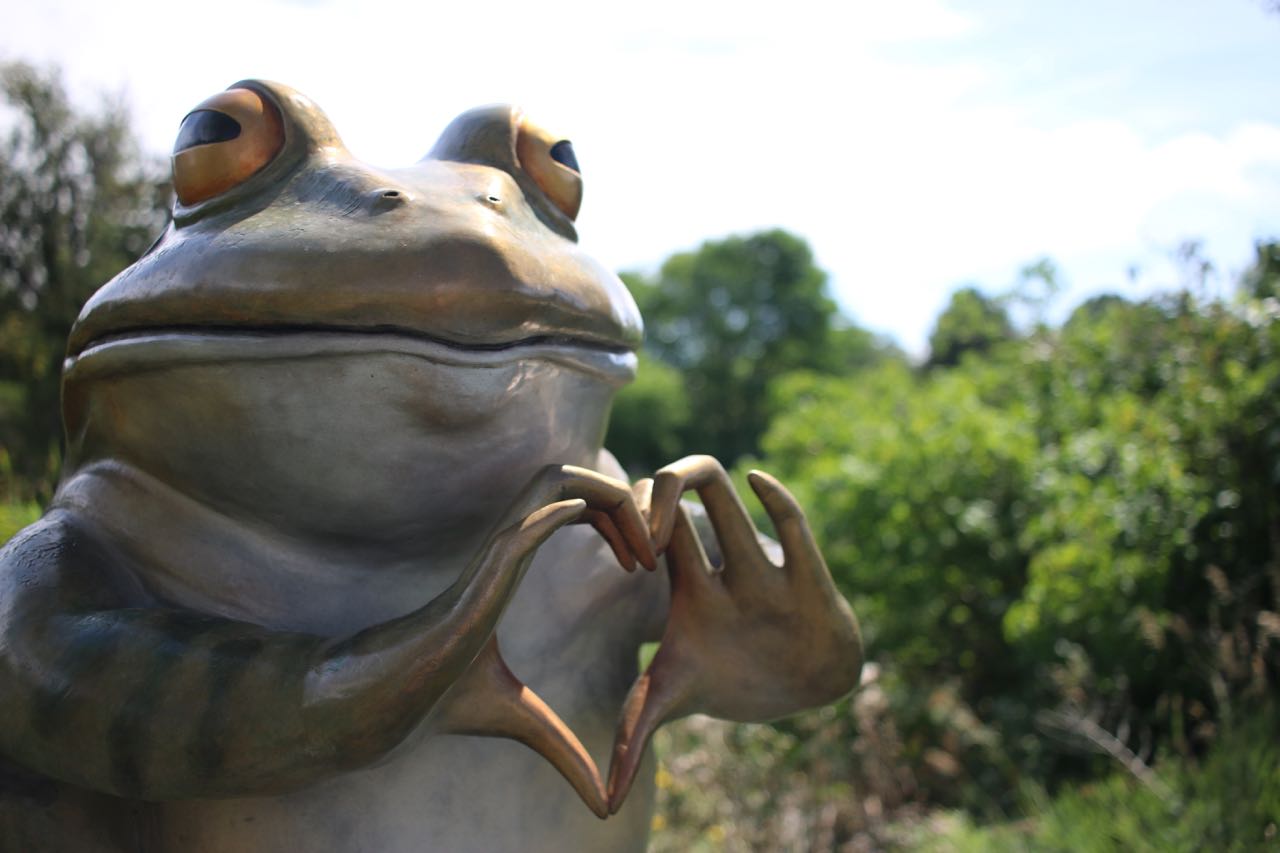 Compared to Denver's median home price of $385,000, Loveland's median price of $320,500 may be a bit more affordable for those outdoor lovers, too.