Designated as the "Wildflower Capital of Colorado," Crested Butte is a small mountain town tucked into the west side of the valley of the Slate River.
The town has population of about 1,600, according to the U.S. Census Bureau, and sits at 8,885 feet, 28 miles north of Gunnison.
It's a hub of summer activity, with visitors coming to enjoy the area's hiking and mountain biking trails, backpacking and rock climbing, as well as whitewater rafting, kayaking and fishing in nearby Coal Creek.
Join 9NEWS on Instagram Friday afternoon as we take you on a photo tour of this beautiful mountain town!
CB's Rugged History as Mountain Gateway
Like so many Western Slope towns, Crested Butte began as a gateway into the nearby Elk Mountains, frequented by miners and prospectors alike.
It was named in 1873 for the peaks seen from town, "Crested Buttes."
Officially incorporated on July 3, 1880, Crested Butte was home to about 400 people with about 1,000 miners residing in the surrounding areas. The railroad arrived the next year, and by 1882, Crested Butte was bustiling with 1,000 people, five hotels, a bank, saloons, restaurants, livery stables, sawmills, etc.
United Congregational Church, which still stands today, is the town's oldest building.
Historic images of Crested Butte, Colorado
1885. A worker poses in front of the sooty steaming coke ovens, Crested Butte, Gunnison County, Colorado. The ovens are of stone construction and have arched openings.
1885. A worker poses in front of the sooty steaming coke ovens, Crested Butte, Gunnison County, Colorado. The ovens are of stone construction and have arched openings.
Coal mining became the primary industry in Crested Butte in the 1880s and 1890s. The town survived the silver crash of 1893 with coal.
The largest and most famous mine in town, the Jokerville mine, exploded in 1884, killing anywhere from 59 to 69 miners, according to different historical accounts.
The State Historical Fund has given the town $413,936 in grants to restore the old Hardware Building, the Denver and Rio Grande Western Water Tower, the Rock School House and other historic buildings.
In 1960, Dick Eflin and Fred Rick from Kansas purchased a ranch northeast of the Town of Crested Butte and by the winter of 1962 had opened a ski area on Crested Butte Mountain with Colorado's first gondola.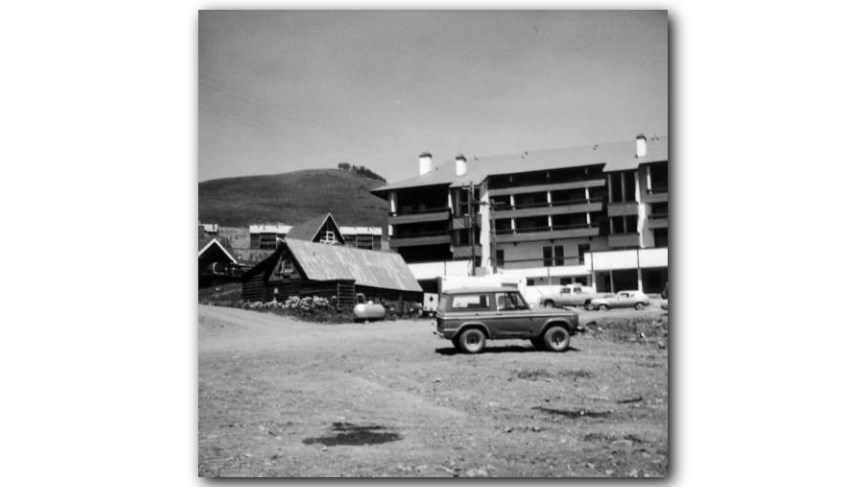 This area grew into the present day resort Town of Mt. Crested Butte, home of Crested Butte Mountain Resort.
The Famous Wildflower Festival
Each year since 1986, Crested Butte hosts the annual Wildflower Festival, a week-long event celebrating the environment and raising awareness about the issues affecting it.
More than 60 instructors, tour guides and volunteers offer more than 300 events, such as hiking trips and workshops, as well as art, food, dancing, performances and more.
The wildflower festival is in full swing from July 7 until 16.
While its certainly a highlight for the small town, drawing in nature enthusiasts and photographers alike, Crested Butte also celebrates summer with a Farmers Market (June-Aug.) and other summer activities such as a disc golf tournament and a sunset dinner called, "Full Moon at Ten Peaks."
PHOTOS: The Wildflower Capital of Colorado, Crested Butte
A gorgeous summer day in Crested Butte, Colorado.
A gorgeous summer day in Crested Butte, Colorado.
Year-Round Outdoor Adventure
The town sees plenty of activity in the winter, too. The Crested Butte Mountain Resort offers access to 1,547 acres of skiable terrain which sees more than 300 inches of snow each year.
Cross-country skiers from around the world also head to the town to take advantage of its nearly 35 miles of groomed trails, maintained by the Crested Butte Nordic Center, a nonprofit that offers an in-house skate rink for families to enjoy, too.
In the summer, Crested Butte Mountain Resort has new mountain biking trails (28 total) at the Evolution Bike Park, including Teaser, a machine-built flow trail great for beginners and advanced riders alike.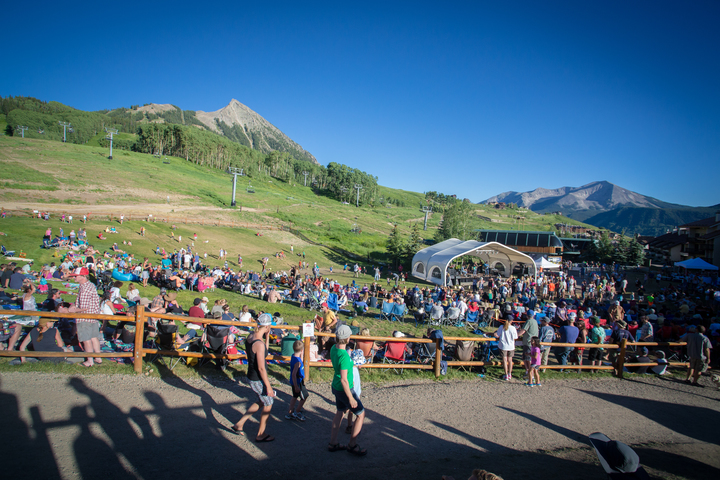 The resort also added a Zipline Tour in 2011, Tin Cup Mining Co. and in 2016, Coal Breaker Coffee Co.; a brand new culinary outlet and lounge.
Aside from skiing, Crested Butte is home to iconic and popular hiking and biking trails.
A Small-Town Main Street Feel
Crested Butte's main thoroughfare is the bustling Elk Avenue, a small-town main street lined with boutiques, dining spots, art galleries, coffee shops and more.
The Secret Stash and Brick Oven are both great pizza spots, as is Teocalli Tamale, a Latin American restaurant with a laid-back, casual atmosphere.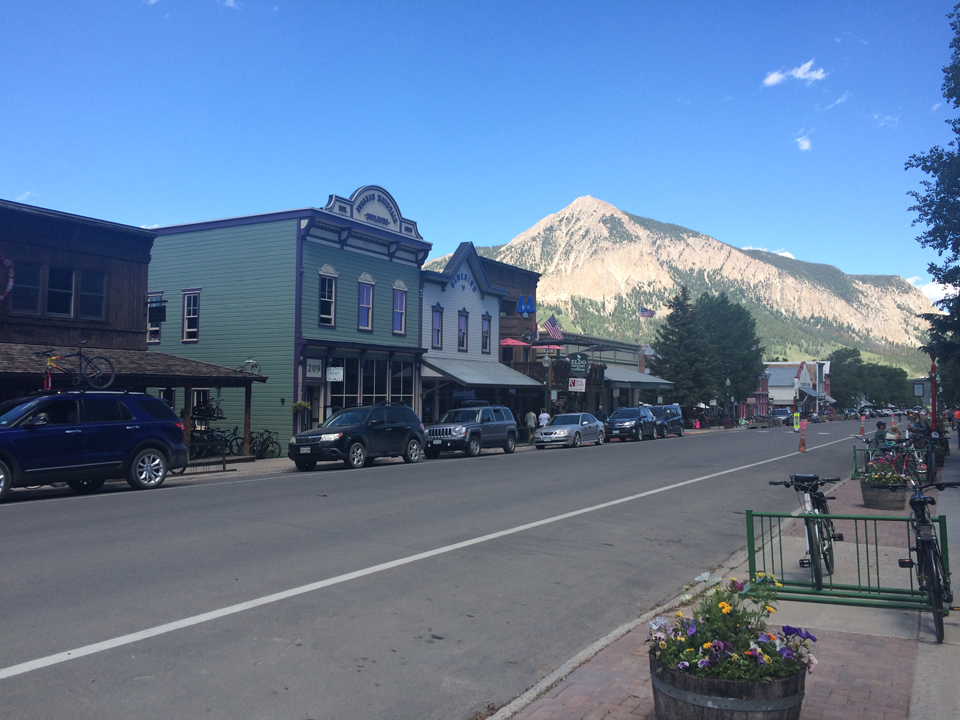 Crested Butte has no shortage of fine dining too. Ryce Asian Bistro (Asian with a peaceful ambience), Soupcon (French-American), The Wooden Nickel (steakhouse), Marchitelli's Gourmet Noodle (Italian) — all have higher-end menus perfect for a classy dinner.
For after-hours fun, Montonya Distillers, serving "rum drinks and bar bites" is a great place to visit, as is The Last Steep Bar & Grill, a family-owned joint that's often frequented by locals, too.
For beer-lovers, head to the Irwin Brewing Co. at 326 Belleview Ave. on the south end of town.
For shopping, Lavish is a great little gift shop to visit, as is Milky Way. Visitors can also catch a movie at the town's three-screen Majestic Theater.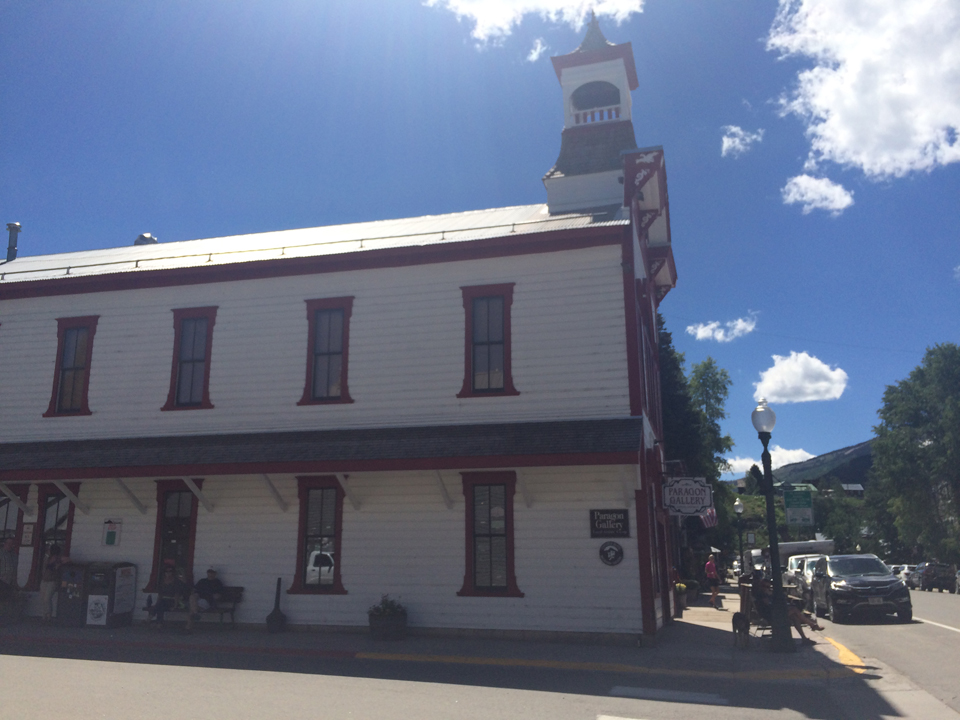 Just south of Elk Avenue between 6th and 7th streets is the Crested Butte Town Park, perfect for families with small children or to settle down with a picnic.
Crested Butte even has its own performing arts center, which hosts year-round performances that include concerts, plays and dances.
For those wanting to make Crested Butte a home, the median home price stands at $408,000, according to real estate website Trulia.com.
Homes there, however, run as low as $189,000 for a one-bedroom, and well north of a million for larger homes.