The Cherry Creek area has long been considered one of Denver's more upscale neighborhoods, but it started as a popular buffalo hunting ground for the Arapaho Tribe.
The tribe gave the creek its name after finding an abundance of chokecherry trees near the water.
These days, the neighborhood is home to some prime outdoor retail, plenty of choices for fine dining and a host of art galleries worth checking out.
Bounded by East 6th Avenue to the north, Colorado Boulevard to the east, Cherry Creek South Drive to the south and University Boulevard to the west, the neighborhood encompasses an area about three miles southeast of downtown.
Join us Friday afternoon on Instagram for a photo tour of Cherry Creek!
Home to a popular summer festival since 1991
One of the city's biggest summer festivals is happening in the heart of the neighborhood this Fourth of July Weekend.
The Cherry Creek Arts Festival is an annual 3-day festival that's free to attend, and has been a summer staple since 1991.
Nearly 350,000 visitors are treated to visual, culinary and performing arts experiences unlike anything else in the area.
The festival takes over a good chunk of the Cherry Creek North Shopping District – from 2nd to 3rd Avenues on the six blocks between Clayton and Steele streets.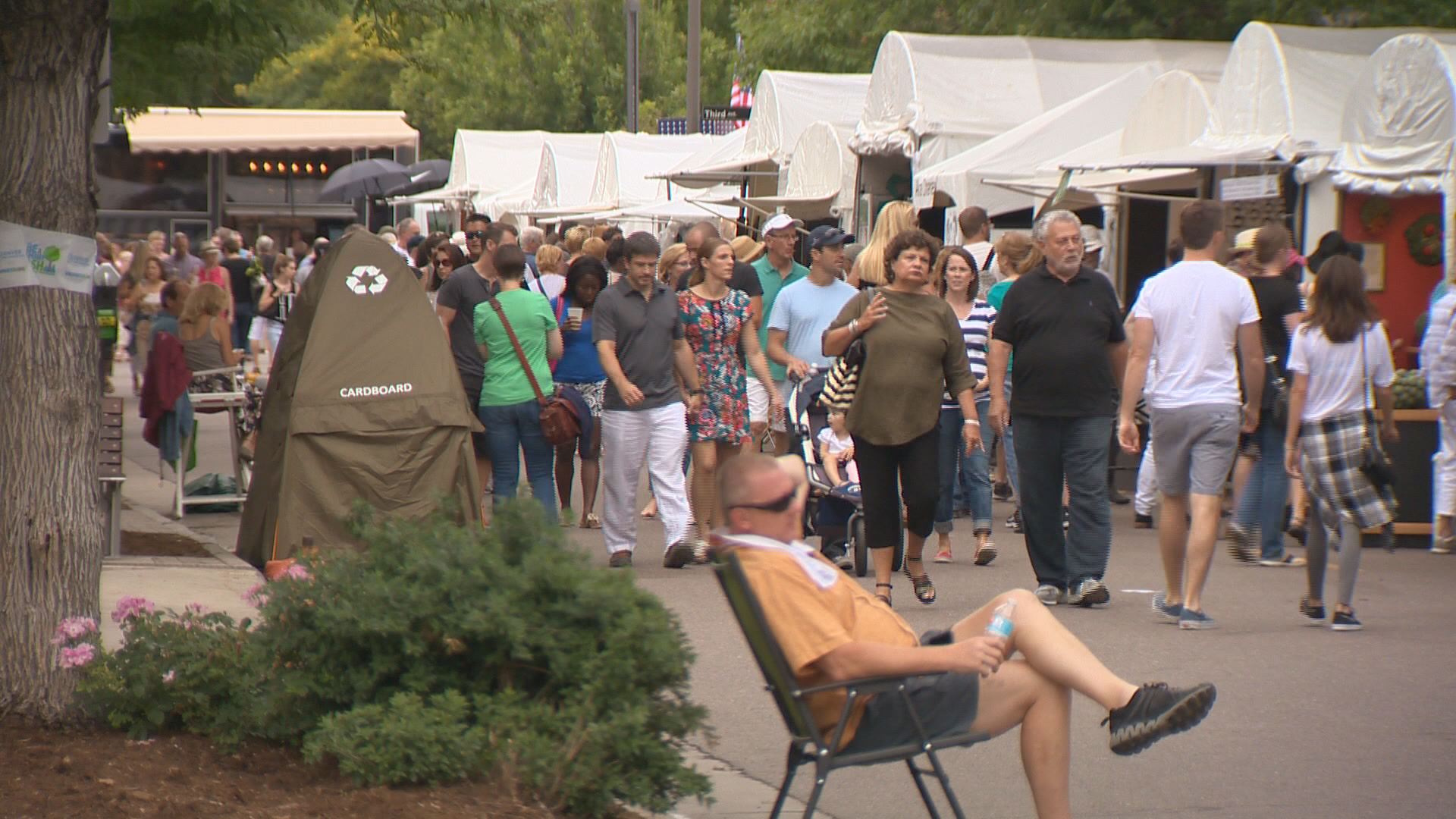 A premier fashion destination
Situated along East First Avenue the banks of Cherry Creek, the Cherry Creek Mall was originally completed in 1953 and was renovated in 1990.
The ritzy shopping center, besides recently adding many retailers, has always been a popular retail destination in the city. It includes more than 160 shops and 40 stores that can only be found in Cherry Creek.
PHOTOS: A historic look at the Cherry Creek neighborhood
View of the Cherry Creek Shopping Center near First Avenue and University Avenue in the Cherry Creek neighborhood of Denver, Colorado.
View of the Cherry Creek Shopping Center near First Avenue and University Avenue in the Cherry Creek neighborhood of Denver, Colorado.
Just across the street, north of East 1st Avenue, is another place for shopping (and dining) enthusiasts — Cherry Creek North. The outdoor district is chock full of boutiques, luxury spas and salons, art galleries, clothing stores and plenty of options to whet one's appetite.
Some must-visits include Italian restaurant North Italia (190 Clayton Lane); True Food Kitchen (2800 E. 2nd Ave.), which serves health-conscious food; and American fare restaurant Second Home Kitchen + Bar (150 Clayton Lane).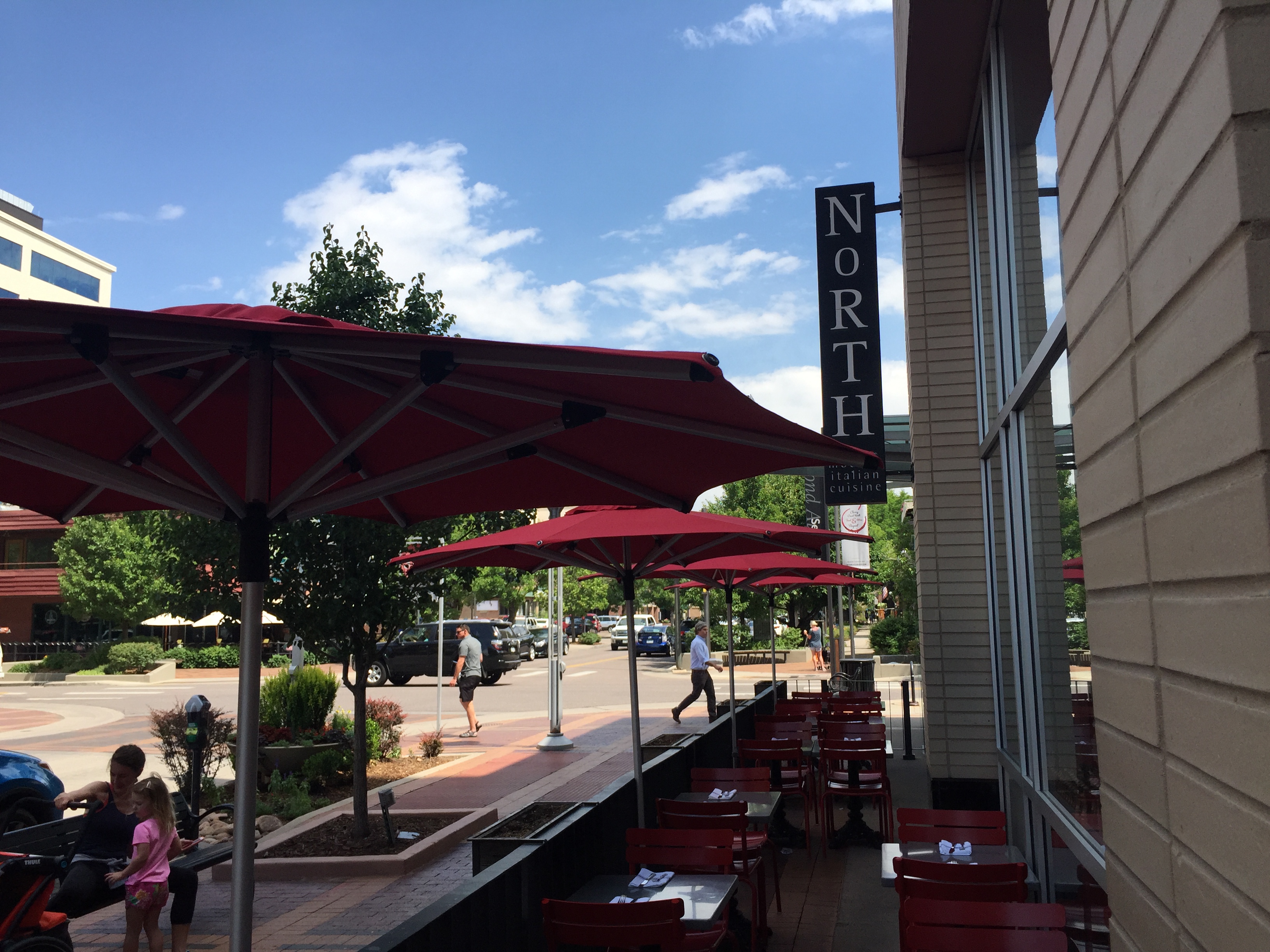 And there are plenty more options as well — Bad Daddy's Burger Bar, Marg's Taco Bistro, Little Ollie's, Hillstone, Syrup, Machete, Elway's, just to name a few.
There's even a place to grab a craft beer — Bull & Bush Brewery (4700 Cherry Creek S Dr.) is a mock-up of a London pub that serves drinks, bar bites and occasionally has live jazz.
And for anyone who really wants to make an experience out of it, Cherry Creek's Halcyon, the area's first hotel in a decade.
%INLINE%
Paid parking comes to the mall
For those who don't live there, many think of the headlines that have dominated much of the news lately regarding the Cherry Creek Shopping Center's recent decision to charge for parking.
Mall visitors say they shouldn't have to pay to shop there. But Cherry Creek Shopping Center officials say fees became necessary as more people moved to the neighborhood and were parking there for free, filling up the lots and leaving shoppers with no where to park. Regardless, people are still shopping there — sales tax collections in the neighborhood were up from last year.
That could very well be because, despite the traffic congestion in the area and the parking fees — Cherry Creek definitely has its own undeniable charm.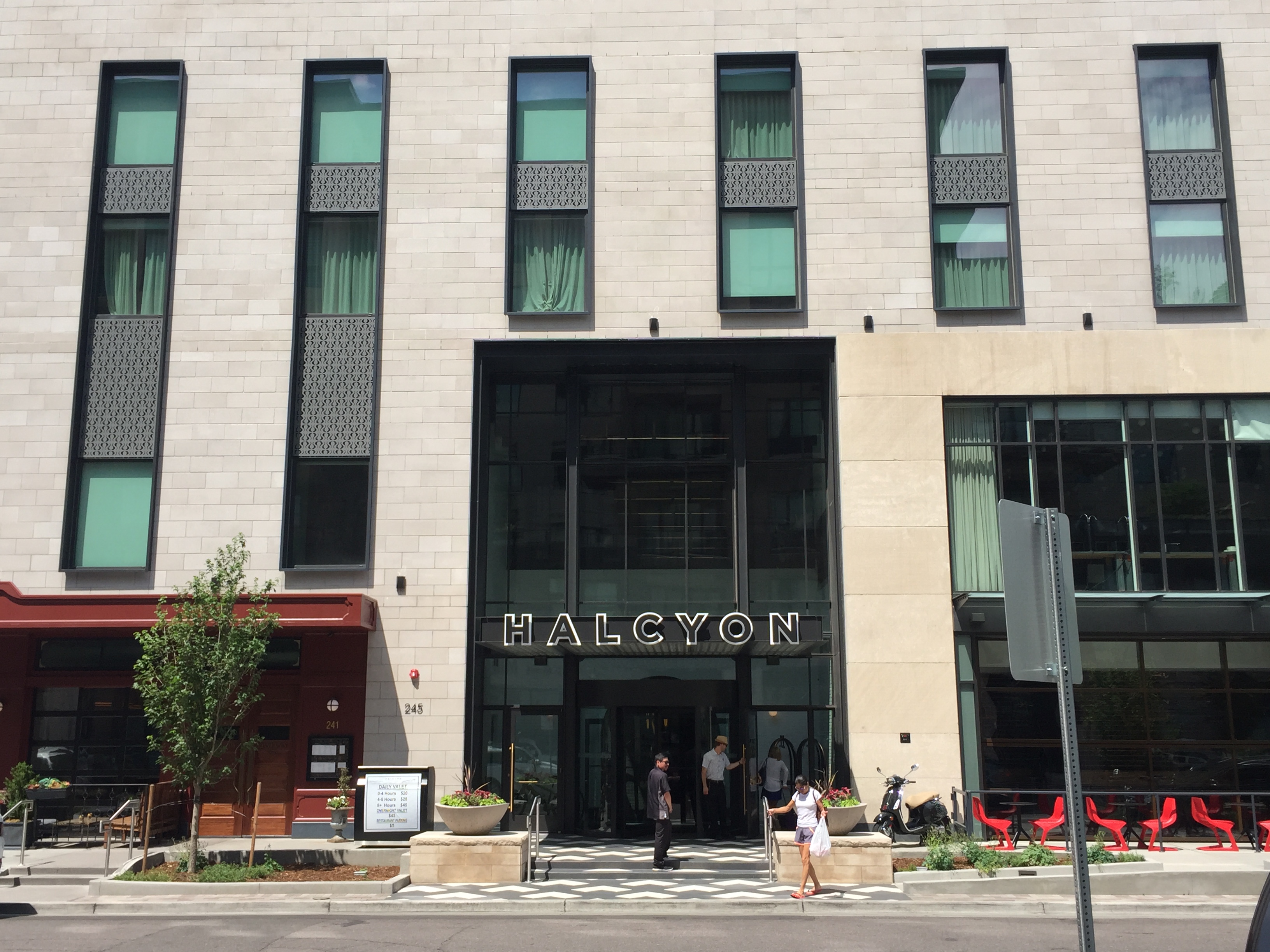 A place for upscale development
Cherry Creek is no stranger to development and construction, either. Among its most recent projects is the underway St. Paul Collection, a $165 million, 164-unit complex situated in two towers along St. Paul street between Second and Third avenues.
For park activities like picnicking, walking and bringing the kids, Pulaski Park at 3300 E. Bayaud Ave. is a great location.
PHOTOS: Touring the Cherry Creek neighborhood
Homes in Cherry Creek start at about $274,000 (for things like one-bedroom condos, for example) and run all the way well north of $1 million.
The average home price for all-size properties is $780,000, down 3 percent, according to real estate website Trulia.com. Renting there is pricey, with the median rate at $3,900.