Among all the crafts in the rental fleet at the Frisco Bay Marina, Jenn Shimp says there's one odd looking vessel that's making big waves this summer.
"A lot of people don't know what they are because they are so new," Shimp said.
It's part paddle board, part elliptical, and a brand new way to pedal around the Dillon Reservoir.
"There are a couple of pedals and they are connected to flippers under the board that propel you along through the water," Shimp said.
Water boat trying something different? Had to take a spin on this peddle board at the Dillon Reservoir today! pic.twitter.com/i6tdbZhu4C

— Matt Renoux (@MattRenoux) July 23, 2017
Using one is pretty easy – just jump aboard, push the pedals and use things that look like bike brakes to steer.
"They're connected to a rudder on the back of the boat," Shimp said.
Unlike paddle boards that can be hard to get the hang of, pedal boards are pretty easy and more people can jump on them.
"The handle bar adds a level of stability that you can't get on a stand up paddle board," Shimp said. "We put some grandmas and little kids on this and they all have a great time."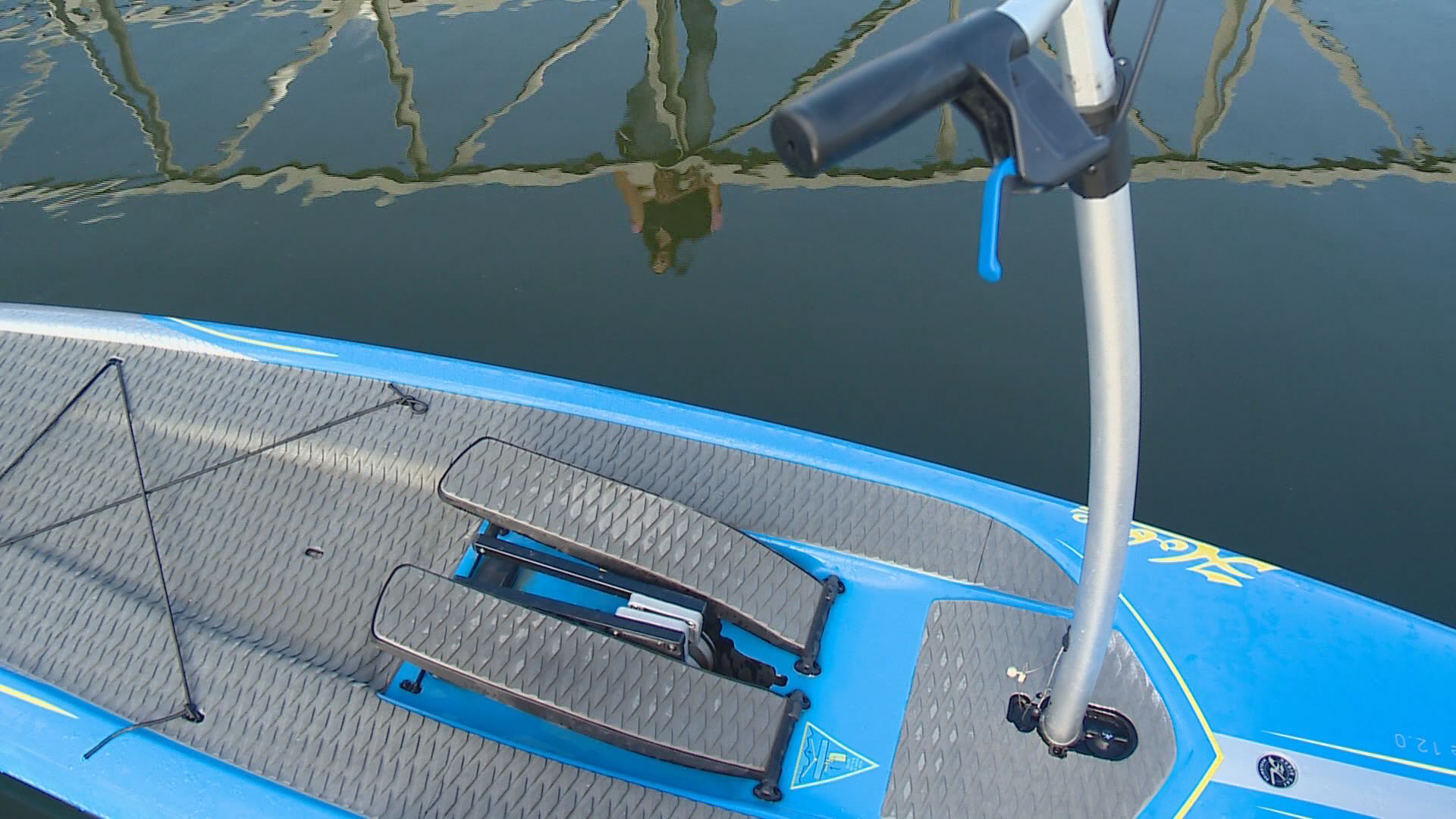 For $50, you can rent one for two hours. This summer they have been pretty popular with people looking to try something different with their water workouts.
"Once someone sees someone gliding on the water on one of these they tend to rent out quicker," Shimp said.