This is bad news if you want a burrito, but good news if you want a unique look at a piece of Denver history.
Thanks to renovations at the original Chipotle location over by DU, you can see the sign from the Dolly Madison Ice Cream store that used to occupy the space.
Back in the 1970s, Dolly Madison grew to 19 stores but began to decline due to more competition in the ice cream business from grocery stores. The business has been around in Denver since the 1930s.
They closed six of the eight Dolly Madison locations in Colorado back in 2001 after the death of owner Ed Tepper.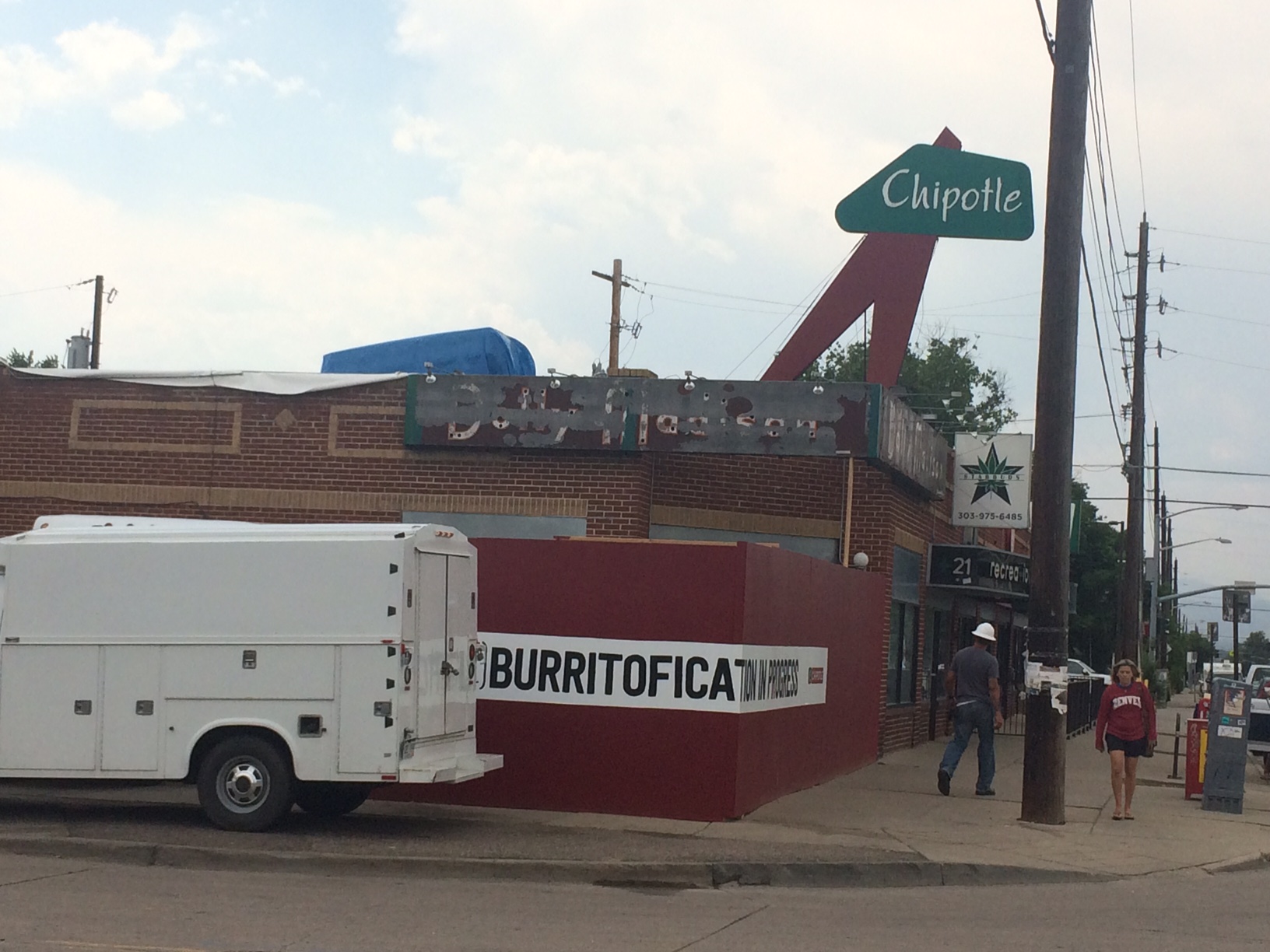 The other two stores have also shuttered – but you can find some of the vintage signs in the metro area, including one on Colorado Boulevard.
Another cool Denver fact? Bonnie Brae Ice Cream on University was originally a Dolly Madison.
The original Chipotle opened at 1644 East Evans Avenue back in 1993. It's closed right now because of the renovations, but when it's open, you can see framed white-and-white photos of the Dolly Madison shop.
This store will be closed through the summer and reopen in September, according to a sign on the window. There are, however, other Chipotles, if the lead of this story made you suddenly want a burrito.