The woman known to many as "the cookie lady" in downtown Denver has passed away.
Her family will be giving her long-time customers one more chance to pick up a treat from her bakery.
A note was posted on the window of Debbie Keuhn's bakery, Santa Fe Cookie Company, reading: "We regret to inform you that Debbie Keuhn of Santa Fe Cookie Company passed away June 28, 2017."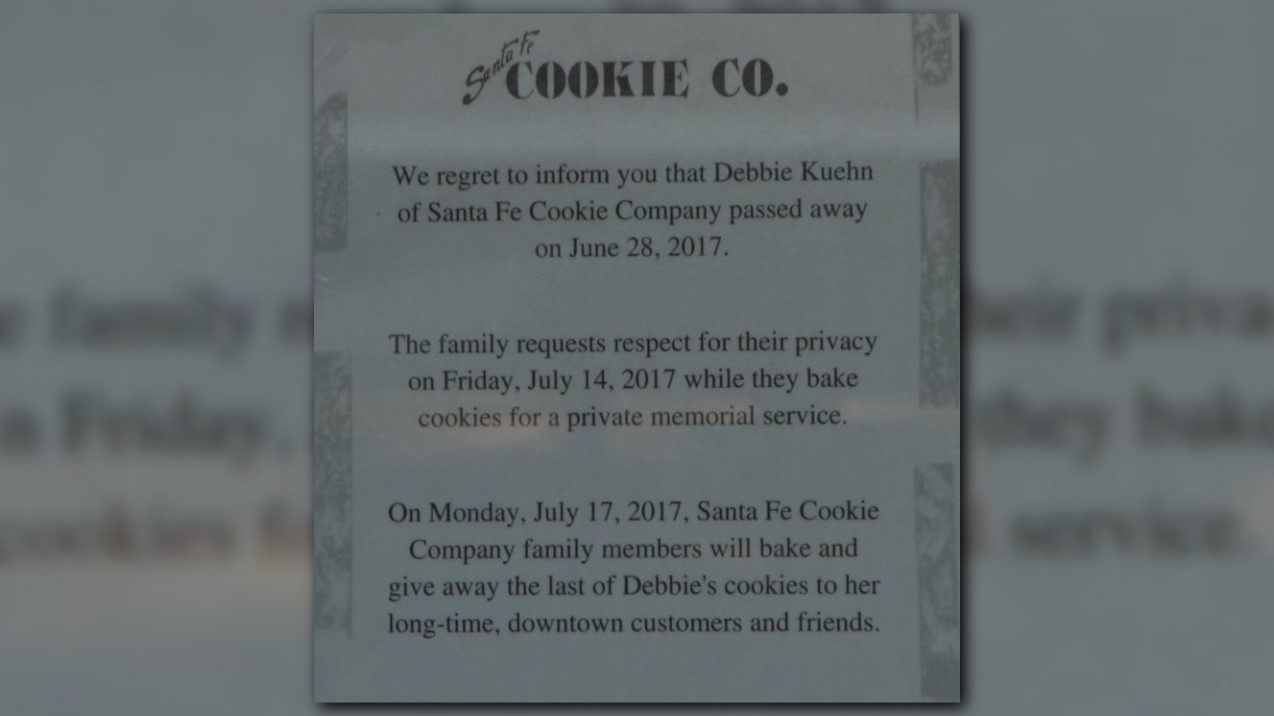 She had been working out of her bakery in the Republic Plaza on the 16th Street Mall since 2008. She sold her cookies right out of the oven, three for $1.
Our partners at the Denver Business Journal report, she closed for two months earlier this year for health reasons. She had reopened in May.
One of her customers left a note on her window saying she gave them so much and they missed her terribly.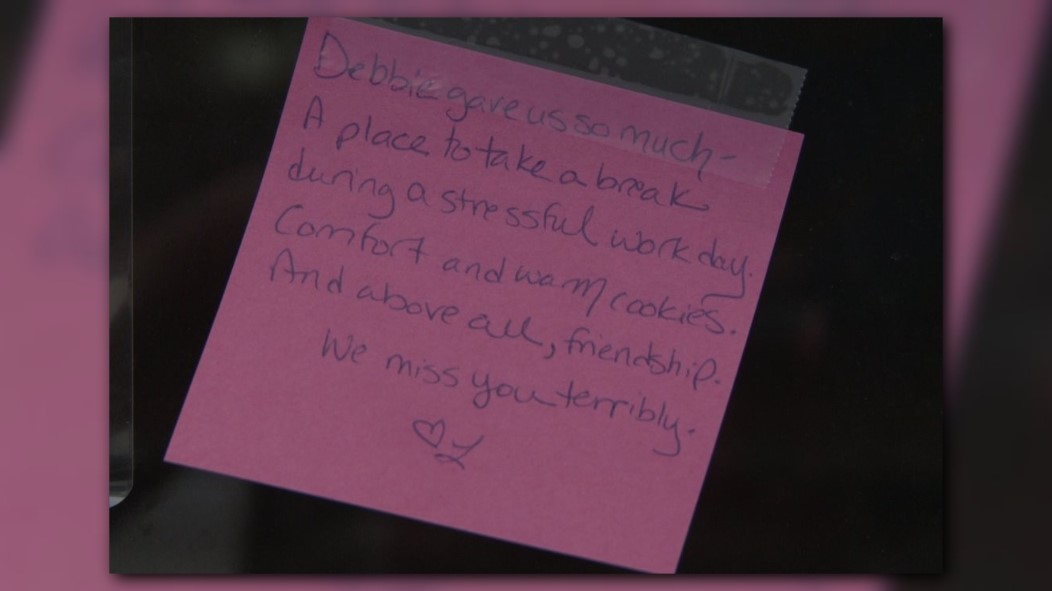 Her family will be baking the last of her cookies and giving them away to customers on Monday, July 17.
Read more at the Denver Business Journal: http://bit.ly/2uSeW8b