For some employers, the month of March is a costly one.
That's because an estimated 81 million Americans will dedicate work time to NCAA March Madness this year.
A survey by Challenger, Gray, and Christmas Inc. says the college basketball tournament will cost employers more than $2 billion in productivity.
RELATED: Selection Sunday 2017: Schedule, Times, and Info
State-level exceptions to social gambling may be contributing to that.
Attorney Ben Haase of Mountain States Employers Council says an exception in Colorado allows workers to legally participate in office betting pools.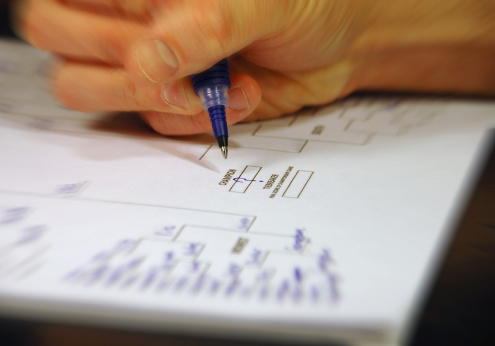 "As long as only the participants...profit from it, then according to the Department of Revenue, it's OK in Colorado," Haase said. "But that's going to vary on a state by state basis."
This regulation is forcing some employers to change their approach to March Madness.
RELATED: Rams earn first NCAA berth since 1999
Instead of retaliating, some companies are using the March Madness hype to boost morale around the office.
Haase added, "It brings people together. It gets people talking, interacting perhaps during their breaks or lunch periods rather than going their separate ways."
The NCAA has a full list of all the March Madness action here.