What do post-it notes, potato chips, penicillin and a vegan, edible, hemp "intimacy enhancer" called Kama Cream have in common?
Your first answer might be "absolutely nothing" … but you're wrong. All four of these items were made by accident. You probably know what the first three are – and a Boulder County mom and business owner named Shadi Ramey hopes you become more familiar with the fourth.
To be honest, it's hard to describe what an "intimacy enhancer" is on your work computer without feeling a little bit awkward, but let's just say Ramey says it's not a lubricant (we'll talk a little bit more about that later).
Instead, it's something that's been three years in the making – and it didn't really start as an "intimacy enhancer" at all.
Ramey, who's been a chef for the past decade and a herbalist for a while, says it started when she wanted to make a cream that was "good enough to eat."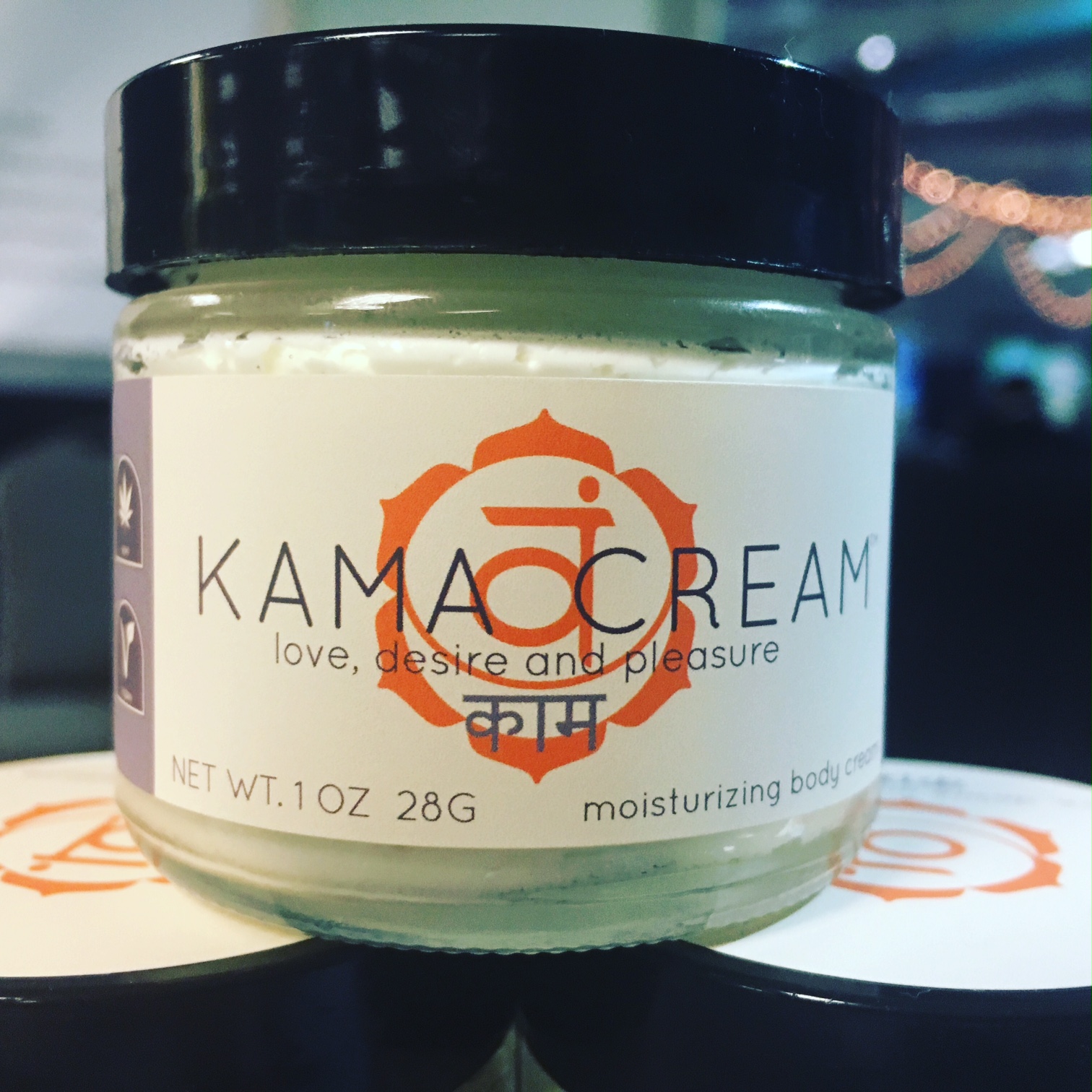 One night, she had that cream on her bedside table, and one thing led to another and well ...
"It's something I honestly stumbled into," she said. "I'm happy to see that it's filling the space for people to be able to enhance their intimacy with something happy and wholesome."
Even though it used to be six ingredients (organic coconut oil, avocado oil, organic shea butter, organic cocoa butter, almond oil and organic hemp seed oil), Ramey reduced it to five when she learned more about how much water it takes to make almond oil.
For the record, if you look at comparable products, most have multiple chemical-sounding ingredients that you can't pronounce (this line was mainly added in case someone from HR looks at the author's Google history from today).
And also, this is why Ramey says she got into this business to begin with.
"I feel like when people walk into the store, there's just this agreement, this understanding that things are safe for us, and that everything's ok, and really, not everything's ok, and the products aren't safe, and when we're talking about nourishing our skin and our bodies and our children's bodies and our babies, we really need to educate ourselves and be aware of those ingredients," Ramey said.
"I'm a mother of three kids, and the first thing I use on their skin was sesame oil – and I think it's really important to bring that awareness not only to the food that we're eating – I'm talking about organic and non-GMO – but also our skincare … also the items we use for our intimate moments."
Ramey says she also uses Kama Cream as lotion every day, as well as for her hair. She donates 1 percent of the proceeds from the product to various groups and organizations – and says she has more in the works for the future.
"It really is a beautiful product," she said. "It feels amazing on your skin."
As for the phrase "intimacy enhancer?"
"That's something I made up," Ramey said. "It seems pretty appropriate and it's here to enhance our intimacy, where a lubricant is actually a device which indicates that something's wrong with you … or that you have some kind of problem. And our customers don't have any problems. They're simply using it to enhance their intimacy."
You can learn more about Kama Cream here: https://kamacream.com/home